"Kitchen Dreams" tells the origin stories of the world's most brilliant chefs. Connecting food and love, these chefs share their passion for cooking, what drives and inspires them, and the dreams they still strive for.
Chicago chef Joe Flamm doesn't hold back on his love for his hometown's restaurant scene. "Chicago is the best food city. It's a very tight-knit community, and the breadth of restaurants is incredible," Joe says. And the 34-year-old is embracing the scene with his debut restaurant, Rose Mary.
The Chicago native and Top Chef winner says he fell in love with restaurants when he was just 16 years old. "I remember telling my dad that one day I'm going to buy a restaurant," he says. "I loved the pace. I loved the energy of it."
Joe entered college to study accounting, but the siren call of the kitchen was strong. He dropped out and enrolled in culinary school, yet not everyone was thrilled with his bold move. He had to contend with some disappointing reactions from his very large family. "I probably should have waited to make that decision until after Christmas that year, because I made it right before I went to the holidays at my grandmother's house," Joe remembers.
But it was a life-altering decision that paid off in spades. After working with two of Chicago's best chefs — Stephanie Izard, the first female chef to win Bravo's Top Chef, and Tony Mantuano of Spiaggia — he opened Rose Mary, his first solo restaurant, in April.
"[Chicago] isn't California," Joe says. "We don't have avocados growing in our backyards for six months a year. We have to make do with what we've got, and it makes us very creative."

Named for the two matriarchs in his family, Irish grandma Rose and Italian grandma Mary, the restaurant brings the warmth, joy, and appeal of Joe's Italian upbringing to his menu, which includes an array of pasta and risotto dishes. And yet, just as the Mediterranean Sea has an arm reaching northward that gives way to the azure blue waters of the Adriatic, Joe reaches outward to encompass the Croatian heritage of his wife, Hillary, and the bold, bright flavors of the small villages along the Balkan coastline.
"Eventually," Joe says, "my family stopped asking when I was going back to college."
Where did you get your start?
I got into culinary school, and a week later I started at a restaurant called Table Fifty-Two for chef Art Smith; I spent two years there. My first year and a half there, I went to school five days a week, Monday through Friday. I'd go to school from eight to four, and then run from [my] last class to the restaurant and work service. It was a grind, but it really got me immersed in it. Then I interviewed with Stephanie Izard, who was opening Girl and the Goat. I said I would take any job I could get. That was the first place I ever made sous chef. Eventually, I went on to Spiaggia, working all the way up to being executive chef.
Spiaggia is one of the most revered restaurants in Chicago. Does that add any pressure to succeed with Rose Mary?
Spiaggia's been here for 36 years. It's one of the greatest of all time Chicago restaurants. There's some of the greatest chefs in the world here. If you want to play at that level, there's going to be pressure and expectations, but that's OK.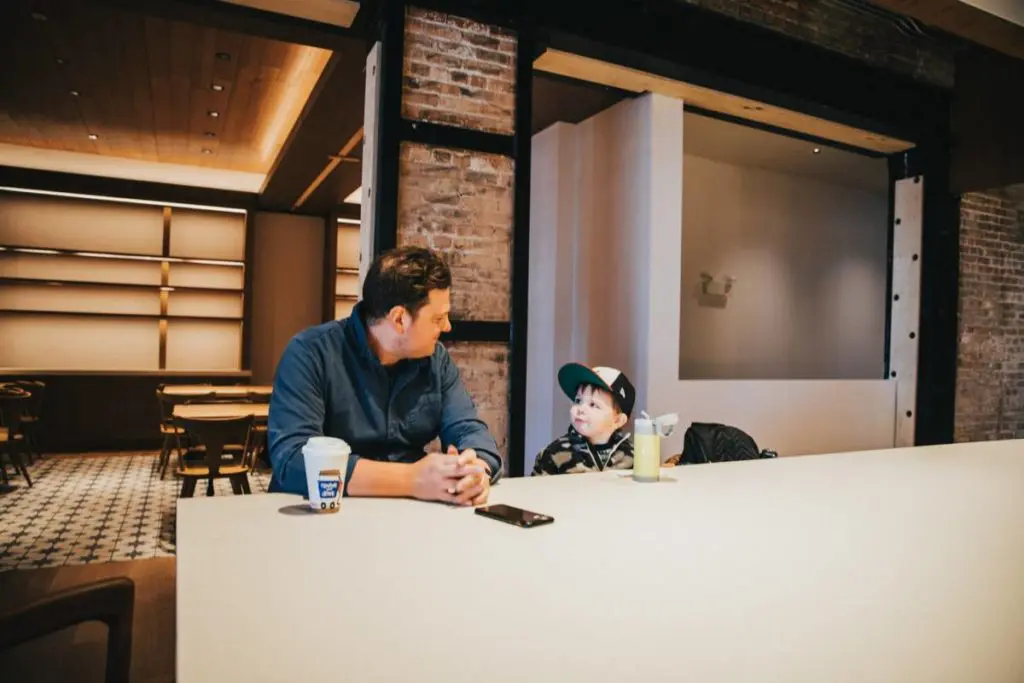 Why do you like feeding others?
Because it makes people happy. It brings people together. But also, cooking can be stressful for people. For me, it's not. So if I can take that off their plate and make their day a little bit nicer, it's always a really good feeling.
What are some important lessons you've learned in your career so far?
You got to be true to yourself. Integrity over everything, because that's really all you have in this business. And that there's so much to learn. There are so many great people out there who are great cooks — in homes or they're in restaurants. The more you take the time to listen and talk to people about food, the better cook you become.
From Steph, it was just being relentless with the pursuit of making things perfect. She was so passionate about that in the best way. I think the greatest thing Tony taught me is there's got to be balance. As much as the restaurant is so important, it's not your first love, and it can't be. You have to have that balance of work and family, and you have to be able to figure that out.
What's some memorable advice from your mom and grandmother?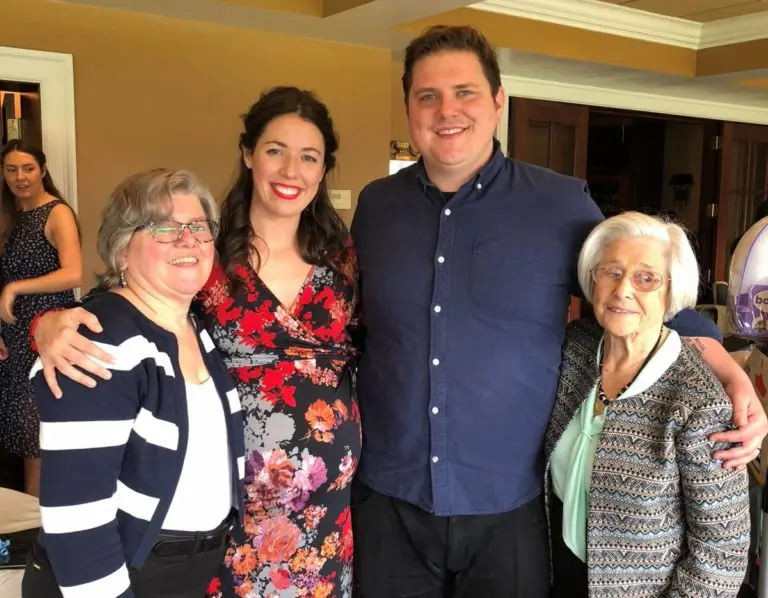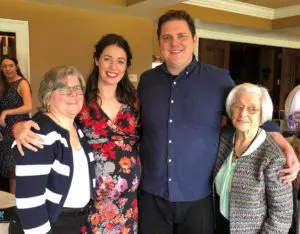 My mom has got nothing but one-liners. They're all like, "If you're going to blow one stop sign, blow them all." That's her level of wisdom. It's definitely shaped my worldview, but I don't know for the better.
Grandma's advice involves the Catholic church, but one of my favorite things she ever said to me was to quit trying to tell her what I know. She had been doing this for much longer than me. I just finished culinary school, and we were cooking together on Christmas Eve, and I was trying to do something new. And she's right, I don't need to teach her anything.
You've been influenced by such strong women. How do you go about giving women an opportunity and level the playing field in your industry?
You have to hire them. One of my business partners is a woman. They're out there by the throngs. You've just got to hire them.
Do you have any advice for Harry & David customers who want to improve their own home cooking or perhaps try it for the first time?
Taste, taste, taste. It's the easiest way. Just taste your food while you're cooking it, and you'll adjust it to taste like how you want it.
What do you still strive for in your culinary career?
In the short term, it's just cooking concisely and doing simple things super well and standing behind the ingredients. That's a lot harder to do than it sounds sometimes, I think.
What does the future hold for the restaurant industry?
I don't know, but 2021 was a big reset for all of us. We need to take a look at our priorities and our life and our balance and figure it out. We can't go back to the status quo.