Get ready for your next Taco Tuesday! These simple Korean BBQ tacos from The Curious Plate are the perfect way to spice up your traditional weeknight menu.

Two main ingredients is all you need to make your next taco night off-the-charts! So, what are the two ingredients you ask? First, any kind of beef your heart desires. Flank steak is my personal favorite, since it's a leaner cut of meat. Second, Harry & David Korean BBQ sauce. This bottle of goodness comes with a spicy kick. Inspired by exotic cuisine, it's the perfect BBQ sauce to spice up chicken, veggies and beef!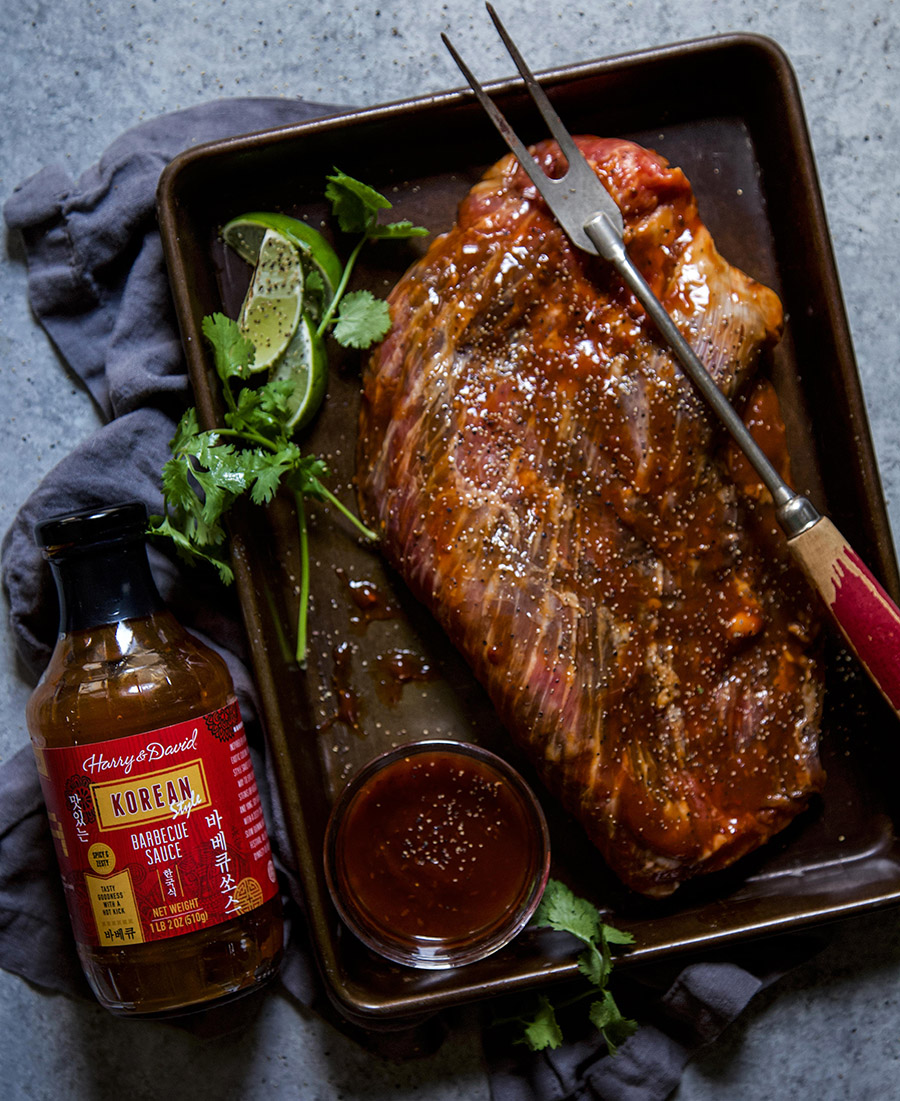 Combine the Korean BBQ sauce with the flank steak and marinate in the fridge for at least 24 hours. Simply grill, stuff the tortillas, and garnish with all the fixings. What you'll get is an international culinary experience without leaving your backyard!
Grilled Korean BBQ Beef Tacos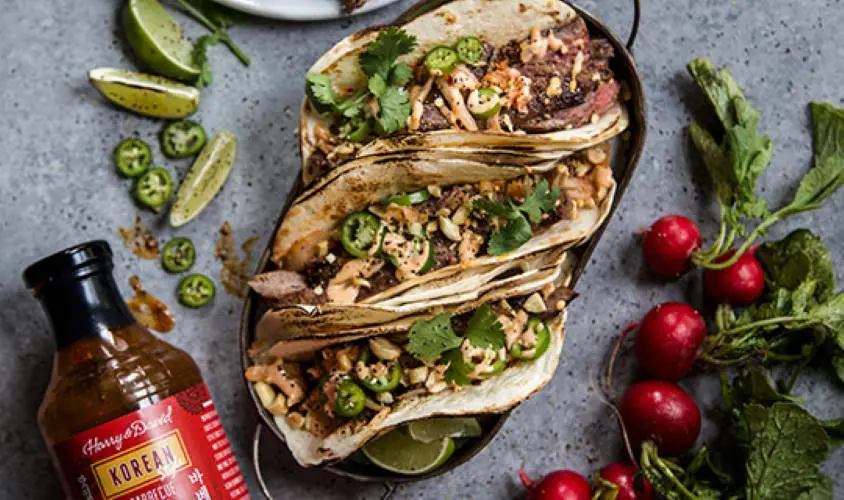 Korean BBQ Tacos
Ingredients:
1

lb

flank steak

1 ¼

cups

Harry & David® Korean BBQ sauce

Sriracha mayo

peanuts

(crushed)

cilantro

(fresh)

Kimchi

tortillas

(toasted)

salt and pepper

(to taste)
Instructions:
Place the flank steak in a plastic zipper bag. Pour in the Korean BBQ sauce and rub it around the flank steak. Seal the bag and place the steak in the fridge for at least 24 hours to marinate.

Preheat a grill or cast-iron skillet. Remove the steak from the fridge and allow it to come to room temperature for at least 30 minutes before grilling.

Salt and pepper each side of the flank steak and place the steak on the grill. Grill the steak on each side for about five minutes. Remove the steak from the grill and allow it to rest before slicing.

Once cooled, slice the steak and divide it between the tortillas. Garnish each tortilla with desired toppings!