Dr. Noelle Cutter started on a path to the sciences because of her curiosity as a child, she says, and she has parlayed that desire to find answers to life's questions into a career in cancer research and education.
Cutter's specialty is molecular biology, focusing on epigenetics, or changes that occur in DNA when people get cancer.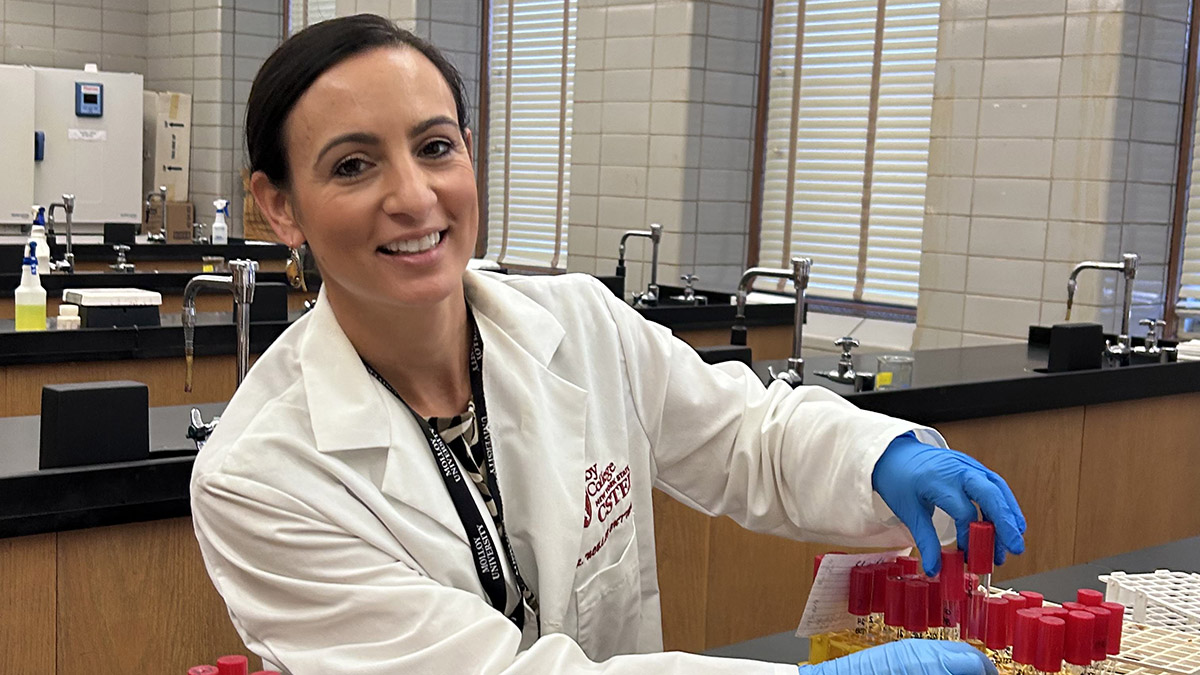 Initially, however, she intended to specialize in space science. That all changed in 2006, when her 18-month-old nephew, Louis, died just six weeks after being diagnosed with medulloblastoma, an aggressive form of childhood brain cancer.
Cutter, at the time, was a researcher at Brookhaven National Labs in the NASA Space Radiation Laboratory, investigating the effect of space radiation in causing cancer in astronauts. "I had accepted a position at MD Anderson [Cancer Center] in Houston that would allow me to continue the same sort of research I had started," she explains. (MD Anderson collaborated with Cutter's lab at Brookhaven on the impact of radiation on DNA.) She and her husband, Paul, were already scouting out apartments in Texas.
Louis' illness upended all that. They agreed that it was important to stay in New York, close to her family. "It was an easy decision," she says. "It was just, 'This is what we need to do right now,' and it was the best decision I made. It really changed my trajectory."
Cutter had applied to several PhD programs, and, in addition to MD Anderson, Stony Brook University on Long Island had offered her a graduate assistantship. She accepted that and was able to pursue her cancer research there while helping her brother and his family.
Channeling curiosity
That childhood curiosity has never left Cutter, 41, and she channels it in her work, seeking answers to what triggers cancer and how we can detect and treat it faster. Her efforts have been rewarded with several National Science Foundation grants, and she has coauthored a number of peer-reviewed cancer research papers.
Now, she is an associate professor of biology, chemistry, and environmental sciences at Molloy University in Rockville Center, New York, where she enjoys encouraging undergrads to follow their own scientific curiosity. "Giving that curiosity to students is almost as joyful. Now, I can sit back and watch students make discoveries and learn new things," she says. "I really love working with students, and it's very similar, I think, to being a mom, that kind of nurturing atmosphere."
And as the mom of four young children, including twins — Lily, 12; Jack, 10; Lucy, 10; and Isabel (Issy), 8 — she helps run a home (along with her husband, Paul) where there's plenty of curiosity and energy, too. "My oldest, Lily, is now getting really interested in the sciences. It's a really nice thing to witness firsthand and to see a lot of the same things I thought myself at that age," she explains.
Cutter's kids are also very athletic. They love soccer and swimming, which is no surprise, given that their mom is an Ironman athlete and a marathon runner — she trains eight hours a week, and up to 20 hours a week when it's closer to events — who played soccer at Molloy as an undergrad.
Studying athletes
Her latest research interest, Cutter says, draws on her background as an athlete. "We know that people who are physically active have a lower likelihood of developing cancer in their lifetime," she explains, "but there seems to be a point where those who are ultramarathoners, Ironman athletes, multiple marathon runners might actually be at an increased likelihood of developing cancer."
She's interested in studying the stress pathways of high-level athletes. "Not just your normal everyday exercise, but someone who's really racking up the miles and the pounding on the body," she notes, adding that research shows "the kind of stress and inflammatory response we see in cancer survivors."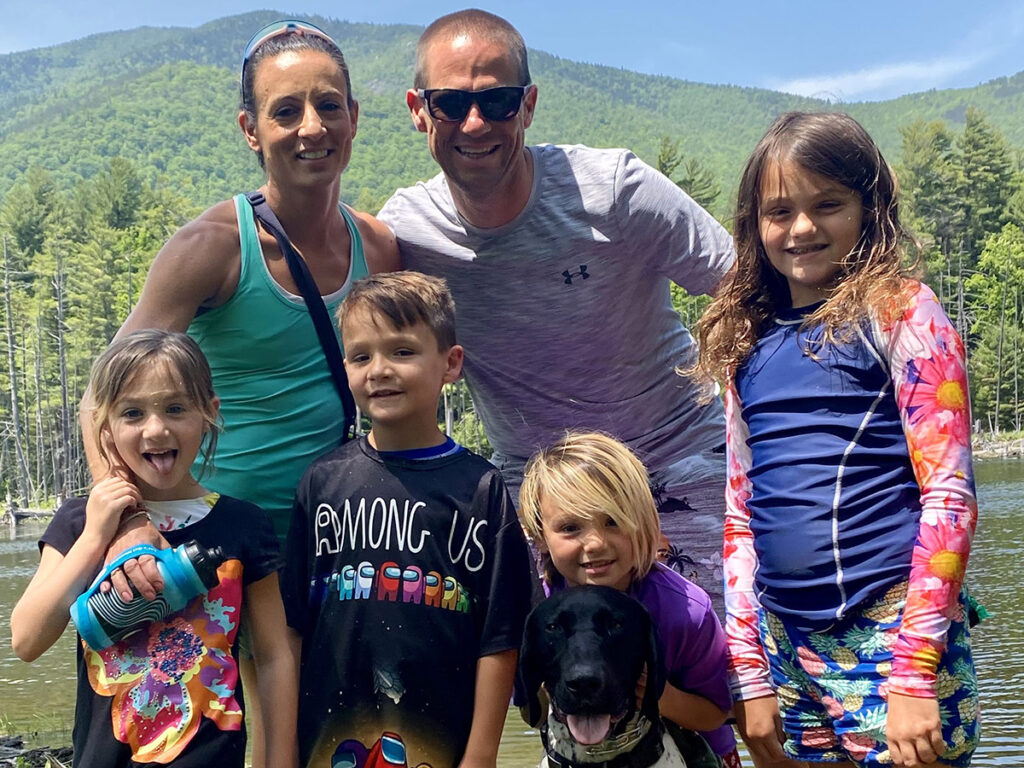 Cutter says that while some really interesting research exists on the topic, there's not enough. "I was like, 'Oh, why is that?' And so there's my curiosity, right down the rabbit hole," she says.
With so many hats — mom, researcher, professor, athlete — which one does Cutter enjoy wearing most? The answer is swift. "I think at different times, it's different answers. But the hardest but most rewarding job is being a mom. It consumes every decision that I make — 'mom' always comes first."