The series "Ode to Our Favorite Foods" is a love letter about the personal and emotional connection we have with specific foods and dishes. Award-winning poet Helen Mitsios has been a Harry & David customer for a number of years and likes to send a box of Royal Riviera® Pears to friends and family during the holidays. Here she shares her feelings about what the iconic Royal Riviera® Pear means to her in a way only she knows how — with a poem.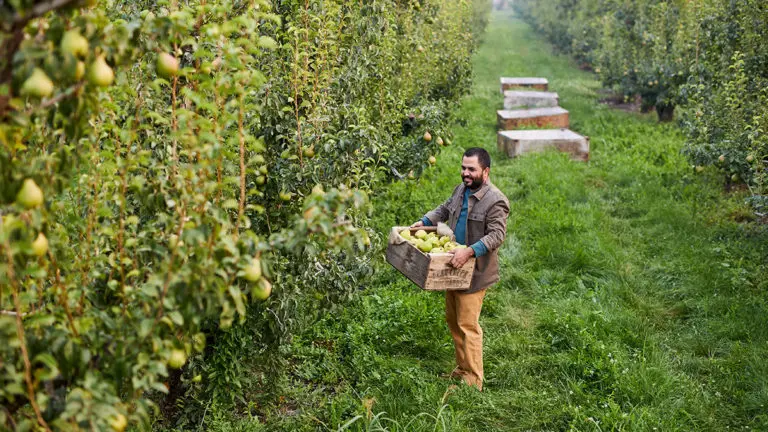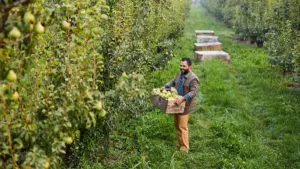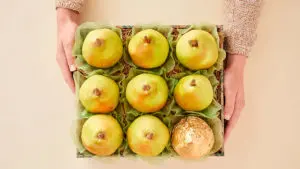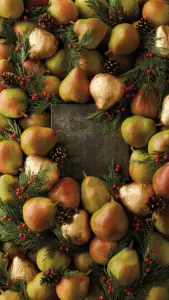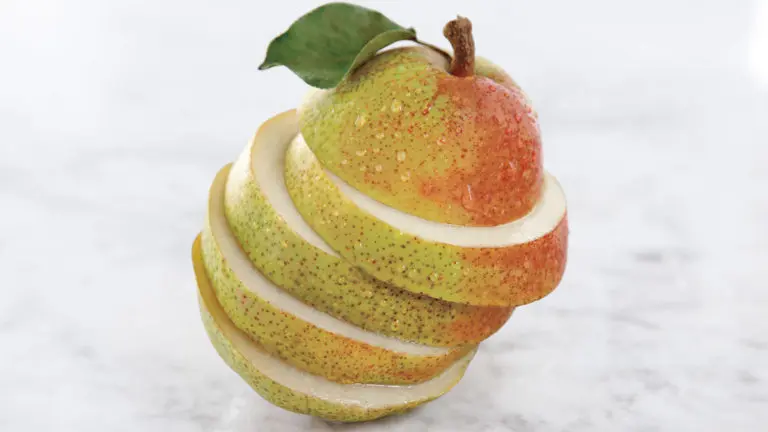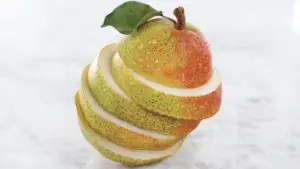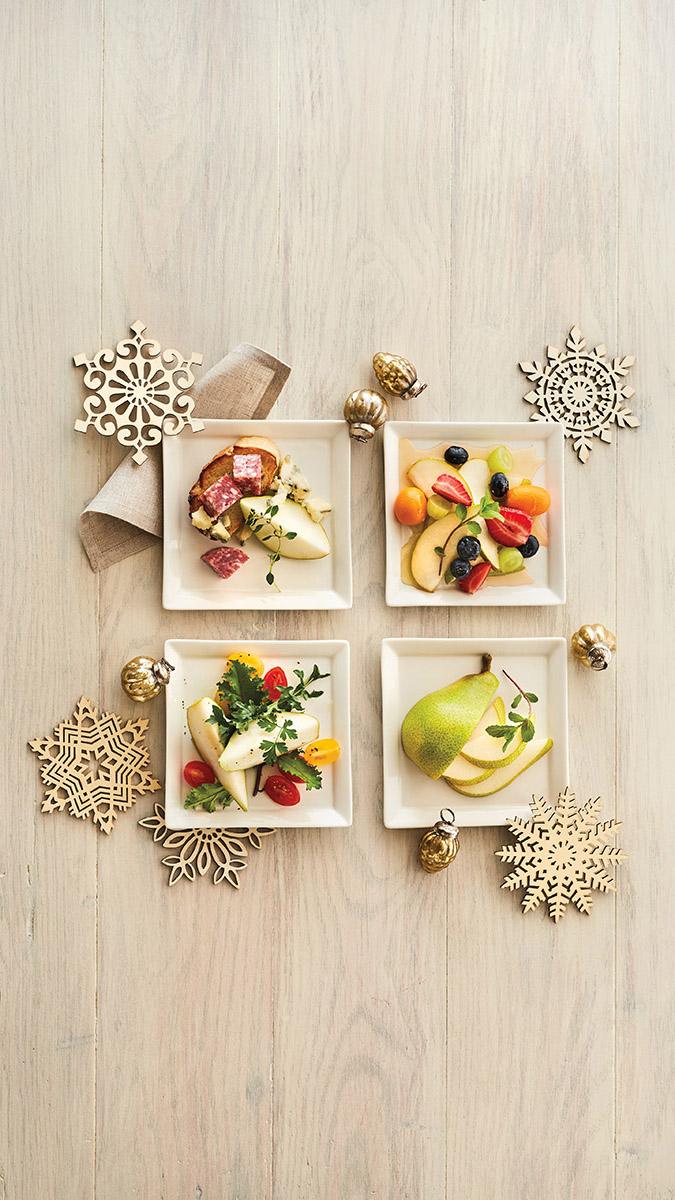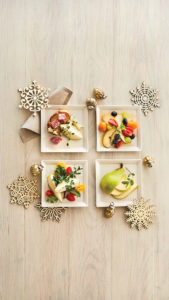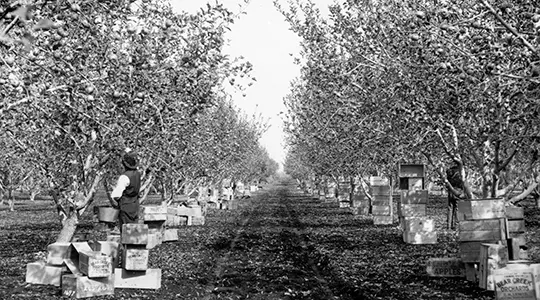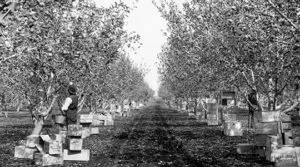 Royal Riviera Pear,
there's no other pear
that compares to you.
Luscious and large,
golden and blushed,
like a cherub you arrive
on my doorstep in a box
with one pear wrapped in gold
foil. There was never a pear
as perfect as you.
Treasured
pear first grown in France,
Royal Riviera Pear and cousin
of the French Comice pear,
revered since 1856, buttery
rare, served to royalty
and known as the fruit
of kings. Or maybe eaten
while on a bench, a picnic,
or just anywhere. Royal
Riviera Pears are delicious
without compare.
Grown
in Southern Oregon since 1934,
picked at the perfect moment,
to arrive at the doorstep
as a gift or Christmas
tradition these 85-plus years.
Perfect
box of pears, eaten by folks
both big and small. Juicy
and scooped with a spoon
or on a plate at noon.
Royal Riviera Pears, of splendor
to eat right away or on
a special day, a feast, a treat,
or for your sweet.
Royal Riviera Pear, your shape
carved in gold for a throne,
or I could place you in a picnic
basket or on my mantle at home.

A tradition of old, like
the partridge in a pear tree
or starting anew just for you.
You can eat a box yourself
or gaze at a pear on a shelf.
Royal Riviera, perfect pears
fit to be painted in a still life,
I admire you while sitting
on my kitchen chair.
Legendary
pair, maybe Adam and Eve
ate a pear in the garden,
Homer's pear, gift of pears to Greek goddesses. Oh, Royal Riviera Pear, you are without compare.
I would carry you in my pocket
if I could or wear you on a chain
as a locket, most celadon
and fragile butterfly-winged
of fruits. No matter how
or where, nothing compares
to you, Royal Riviera Pear.
In sauces or butters, there
was never a pear as sweet
as you. Pear brandy not
as dandy without you,
baked pears, pears with nuts
and cheese, fruit of sweet
curves in pear bread,
baked or eaten iced or
raw. Oh, most perfect
Royal Riviera Pear, no other
pear compares to my love for you.