The holidays are the time for sending presents to all those people who are dear to us who don't live nearby. But shipping perishables can be tricky business. And there's nothing worse than shipping something delicious to your friends or loved ones, only to hear that it had turned into a melty mess on their doorstep by the time they came home.

Here at Harry & David, we do our best to ensure that all of our perishable gifts arrive in perfect, pristine condition and stay that way. We pack our gifts with care, ship them temperature-controlled trucks, and during the summer months, we send out our gifts in specially insulated shippers with ice-gel packs for chocolates or cheesecakes to keep them cool and delicious.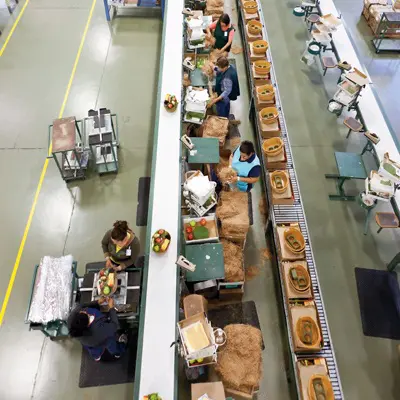 So, if you're shipping gifts that contain perishables during the holidays, here are some tips to keep in mind.
Make sure to ship perishables early in the week. Packages sent on Thursday or Friday can end up spending the weekend in warm warehouses. No good.
If the food needs to stay refrigerated, be sure to include dry ice or frozen gel packs.
Wear gloves when handling dry ice. No gloves is no good.
Send frozen or refrigerated food in airtight containers (plastic snap-on lids or zip-top bags are ideal). This reduces the possibility of spillage while en route.
Place the cold food in an insulated foam cooler. This will help regulate the temperature during shipping.
Put the cooler into a sturdy cardboard box and fill all the extra space with packing material (packing peanuts, etc.). This will prevent the cooler from shifting and help to maintain a constant temperature.
Use plenty of tape when closing up the box. You don't want it popping open in transit.
Write your recipient's address very clearly. Also, be sure to add things like "contains dry ice" and "keep refrigerated" on the box with permanent marker.
Ship your package with someone who does overnight shipping. Opting for delivery confirmation is also a good thing, so you'll know that someone actually picked up the package you sent.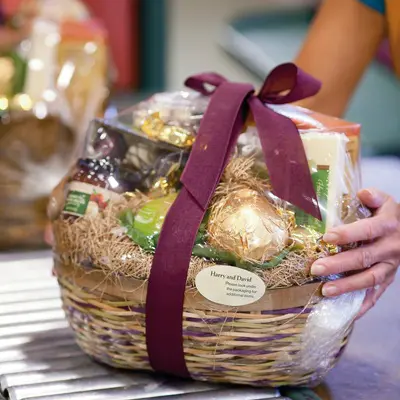 Of course, you can always let us take care of your shipping needs. Whether you're sending a gift internationally or within the United States, all of our gifts are backed by the strongest guarantee in the business.