It's no secret that we love traditional cobblers, like this cherry cobbler, but when it comes to peaches, there's just something so perfect about the crunchy, crumbly topping of a peach crisp. While cobbler is traditionally made with biscuit dough, a crisp relies on a crumb topping of sugar, butter, and spices, similar to a streusel. This allows the sweet melange on the top to melt down into the fruit and create a delicious blend of flavors.
In both crisps and cobblers, the juicier the fruit is, the more flavor will soak into your crust, and the better your dessert will taste. This makes fresh, juicy Oregold peaches the ideal fruit for summer desserts. Just make sure you remember the ice cream.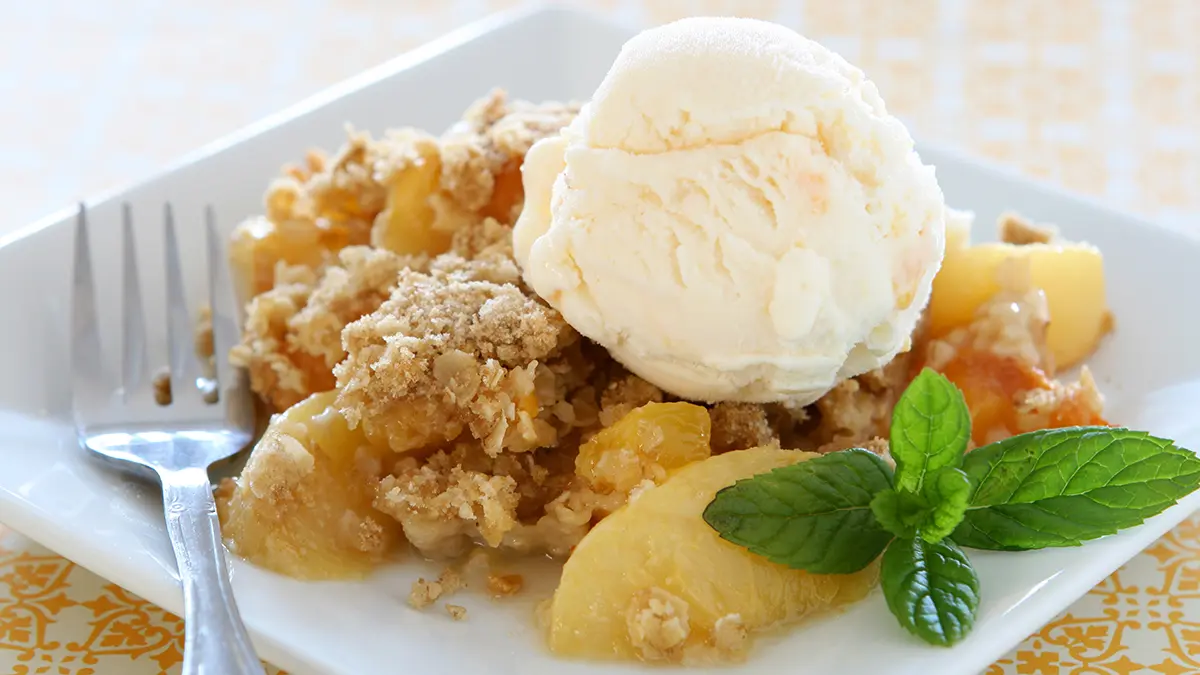 Peach Crisp
Ingredients:
5

tablespoons

melted butter

1

cup

all-purpose flour

½

cup

cane sugar

½

cup

brown sugar

1

tsp

cinnamon or apple pie spice
Instructions:
Preheat the oven to 350º.
For the streusel mixture
In a medium sized mixing bowl, add the flour, sugars, and cinnamon. Next pour in the melted butter. Using a spatula, mix the ingredients together until it starts to form small pebble-sized pieces. Set the streusel mixture in the fridge for 15-20 minutes.
For the crisp
Meanwhile, wash the peaches and slice thinly. Place the peaches into an oven-safe baking dish.

Pour the streusel mixture over the peaches. Place the dish into the oven and bake for 25 minutes or until crispy and golden brown on top. Take out and let cool for 10 minutes before serving.
---