What's the first thing that comes to your mind when you think of August? For parents, it's the most wonderful time of year because their children go back to school. (For the children, it's still back to school, but "wonderful" may not be the word they use.) For beach lovers, it can be holding on to the last days of summer. For sports fans, this time of year may signal the return of football and tailgating. For home entertainers, it can be hosting backyard bashes. But, for fans of Harry & David, the end of August and first weeks of September is synonymous with the Royal Riviera® Pear harvest in Southern Oregon.
The pear harvest is an art and a hustle. This two-week arduous process includes hundreds of harvesters in various orchards handpicking the legendary fruit. Once that's done, the pears are sent off to spend about four weeks in cold storage, then off to packing (some even get wrapped in gold foil just for Christmas). Finally, the pears are ready to ship across the country beginning in October and throughout the holiday season, where they can be enjoyed by you. Just remember to ripen them first.
Although the pear harvest is unchanged year after year — pick, store, pack, ship, and repeat — it's also a whirlwind. We wanted to slow down to take a look at all the cool facts and figures that go with this annual event.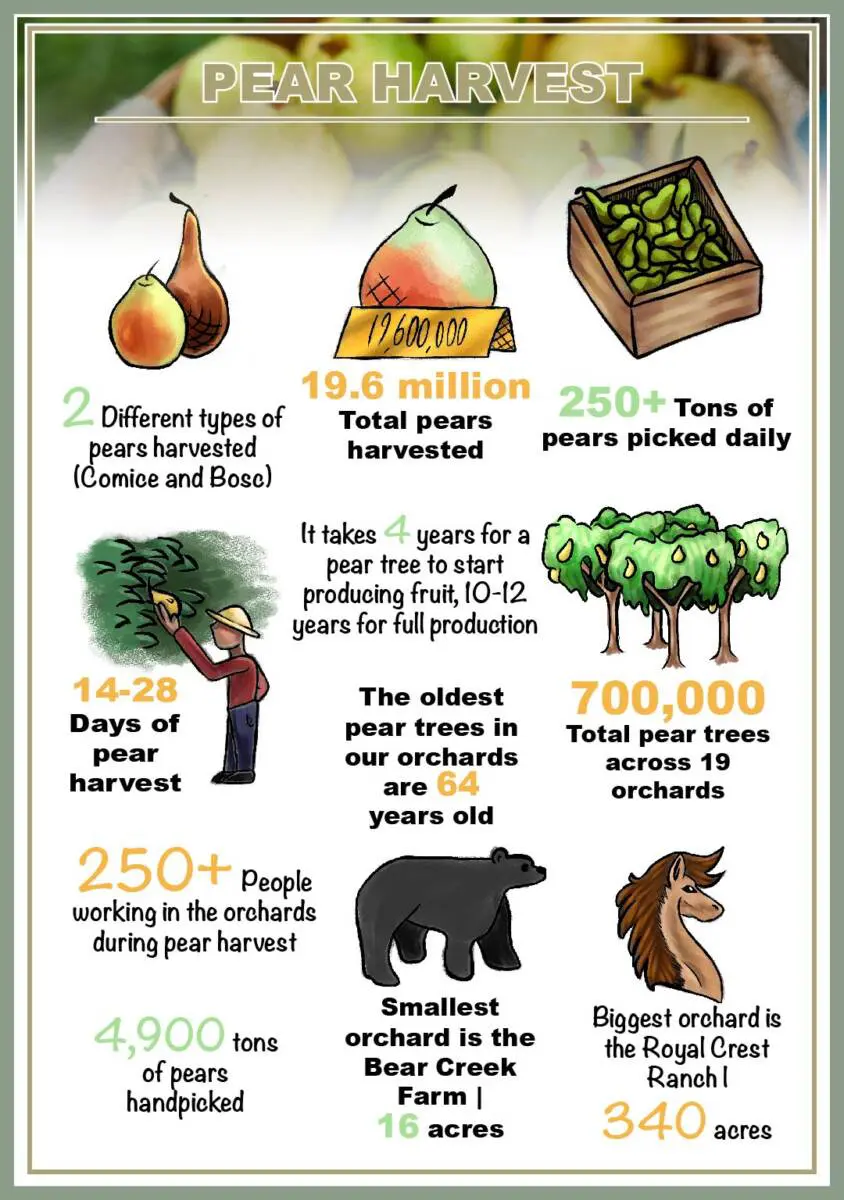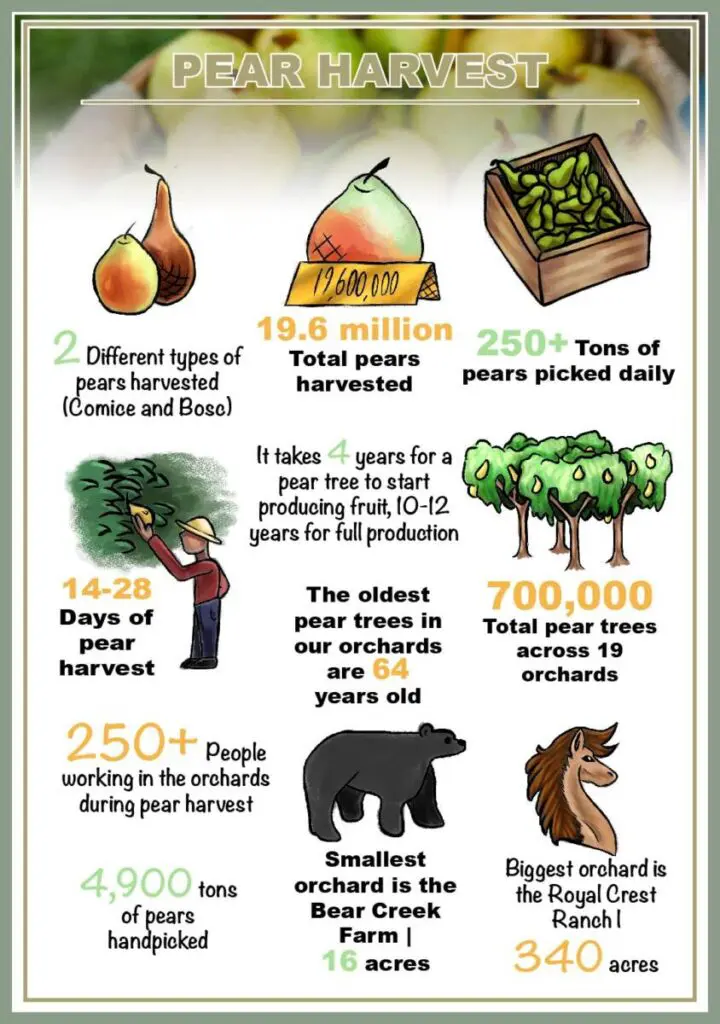 ---
Those are some impressive stats! Even more impressive are our Royal Riviera® Pear gifts. Here are some of our favorites: