It's time to celebrate in style with a cocktail that's just right for the season! If you're from Oregon, you'll know that the most beautiful Royal Riviera® Pears grow right here in the Rogue Valley, and can be used in dozens of recipes. Now Sandy Coughlin, author of The Reluctant Entertainer, brings us a new one in the form of a Pear Martini cocktail.
In many places, the pear symbolizes grace, nobility, prosperity, and comfort. Combine these virtues together with a gathering of your favorite friends and your favorite foods, and serve a delicious Pear Martini Cocktail to get the party started.
Garnish your martini with a sliver of pear, and a few bright red pomegranate seeds that sink to the bottom of the glass for a burst of color and flavor. The ingredients for this pear martini are simple, and prep time is next to nothing. Just follow the recipe below!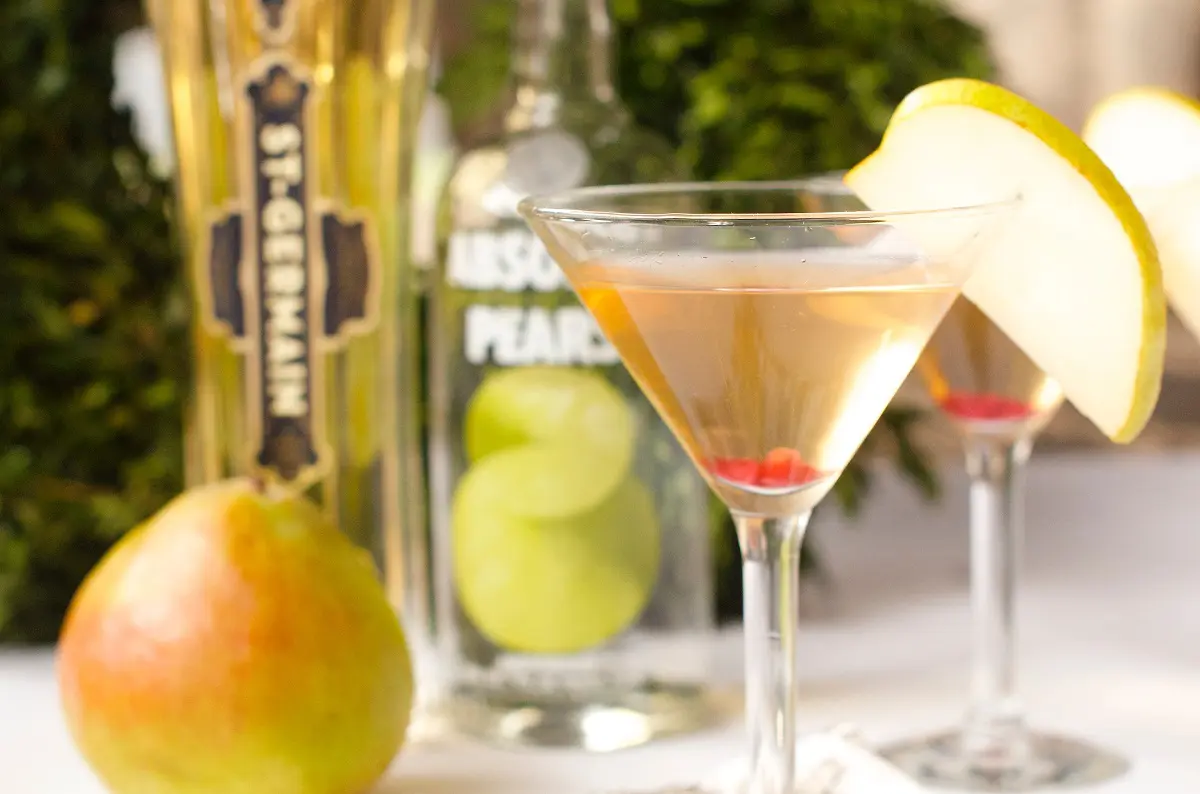 Pear Martini
Instructions:
Place martini glass in the freezer for 10 minutes to chill.

Measure St. Germain, pear vodka, lemon juice and Angostura bitters into a mixing glass.

Add ice and stir for 30 seconds.

Strain the mixture into the chilled martini glass.

Garnish glass with pomegranate seeds and sliced pear.

Serve and Enjoy!
---