Once temperatures start climbing into the 80s, you know it's time for two things: backyard barbecues and rosé wine. Sure, its pink coloring may have helped it get on millennials' good side at first, but rosé is beloved by people from all generations. Whether it's paired with a beautiful charcuterie board or sweet chocolate-covered berries (heck, even cookies!), rosé is easy to sip during any occasion.
With warm weather finally here, we've rounded up the best places to bring rosé all summer long.
1. Barbecues
Don't let its looks fool you — rosé pairs well with even the most heavily seasoned, hearty cuts of meat. Whether you're serving steak, chicken, or burgers and dogs, make sure you've got a few bottles of rosé in the cooler to pair with the meal at your backyard party.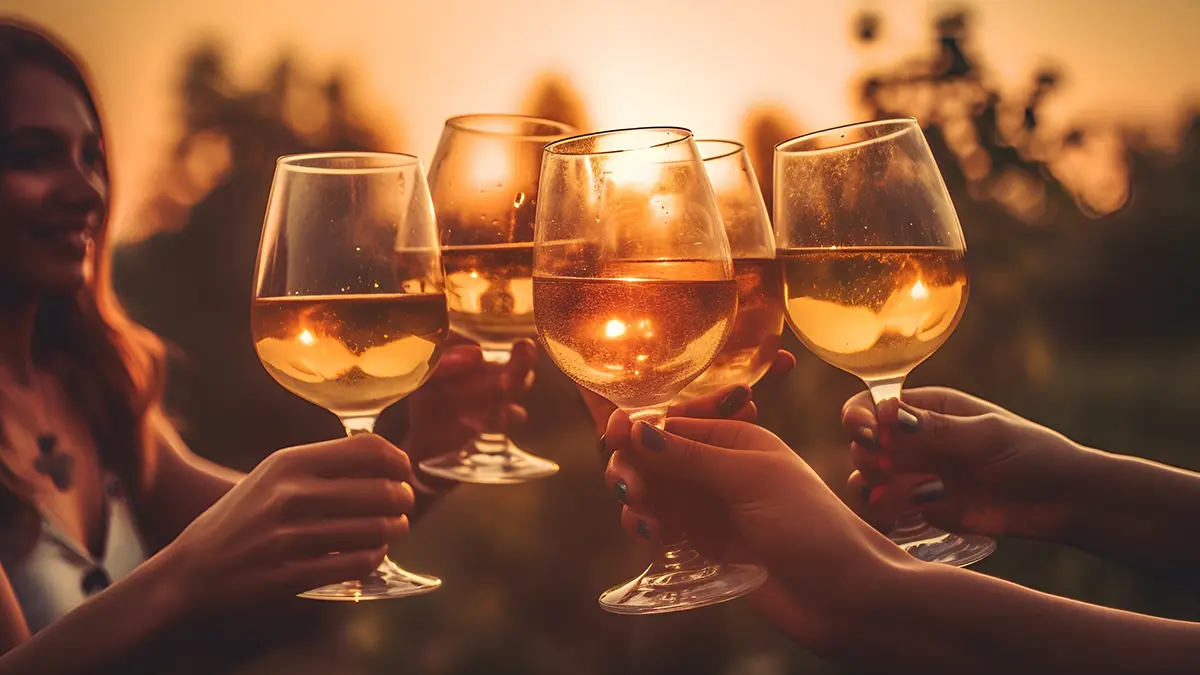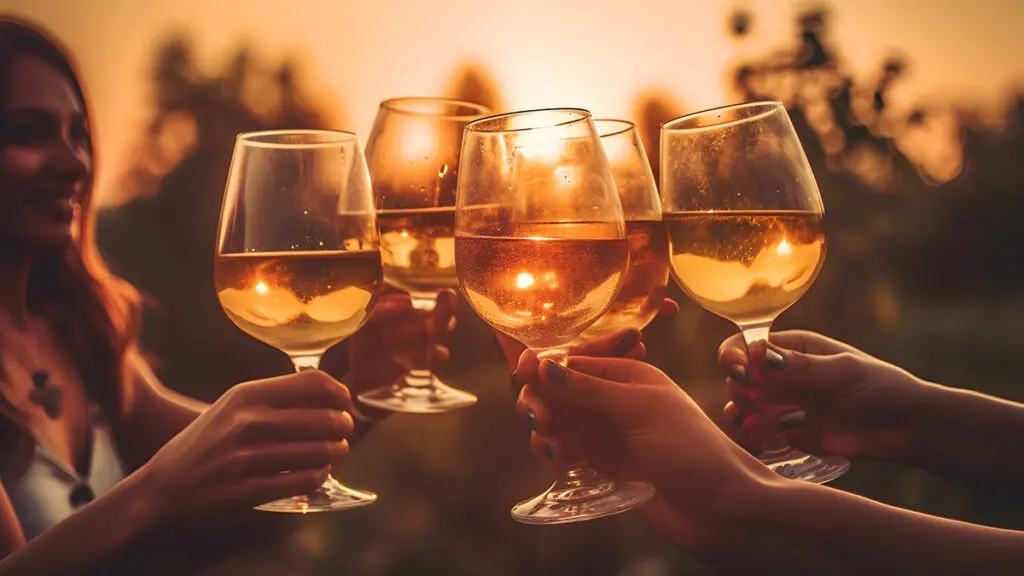 2. Parks
Forget the beer, even if it is one of those microbrews made with 1,000-year-old yeast and ghost peppers — this summer it's all about rosé! Whether you're heading to the park to throw a Frisbee around with friends (frolf, anyone?) or enjoy a good book under a shady tree, make sure you always have something cold and refreshing within reach. Remember to also bring the sunscreen.
3. BYOB restaurants
A fantastic way to enjoy your favorite bottle of wine, while saving money eating out, is to bring your own bottle. Tote your favorite one along with you (because the right bottle of wine for you is the one you like) or ask the shopkeeper to recommend one based on where you're dining. Or just order this one. It only won the silver medal at the 2022 Oregon Wine Awards.
4. Picnics
Picnics have evolved from your classic checkerboard blankets and cold sandwiches. Nowadays, planning a picnic is an art form, but not an overly complex one. Elevate lunch with your schmoopy by packing a lightweight rosé, fruits and cheeses, and chocolates for dessert in a traditional wicker basket.
5. On the boat
If you own a boat, or are lucky enough to be friends with someone who does, let us be the first to say that you're going to have an amazing summer. Now the only thing left to do (in addition to inviting us) is stock your floating fridge to the brim with rosé and a few of your favorite snacks to pair with it.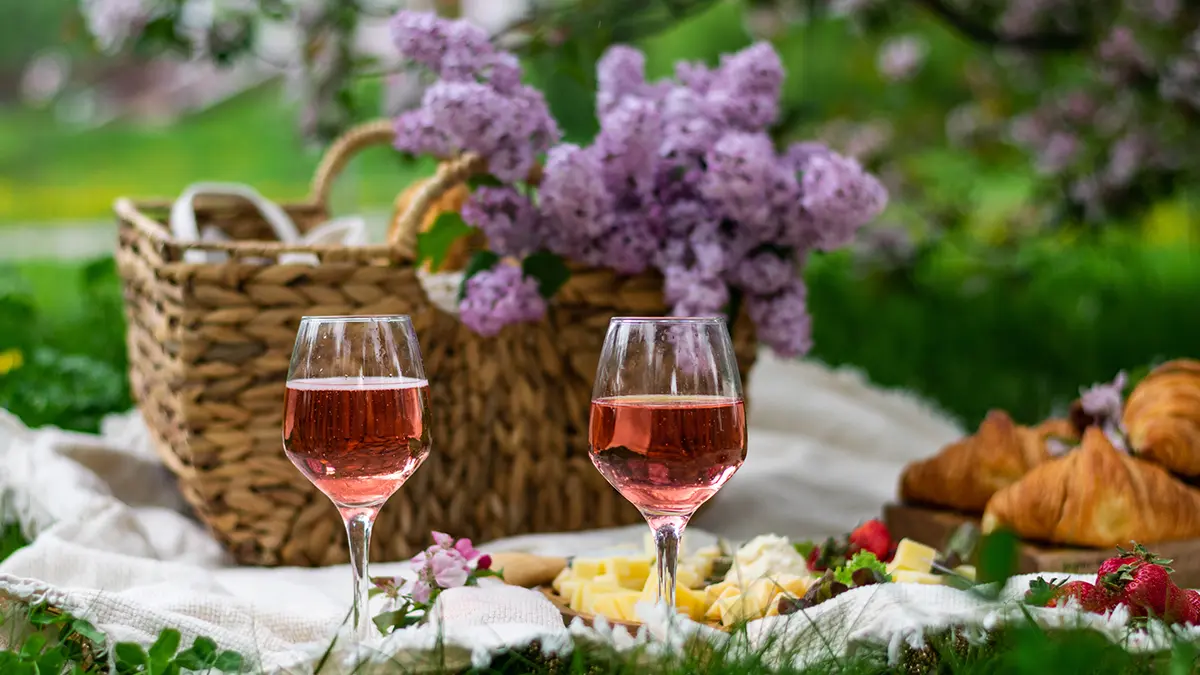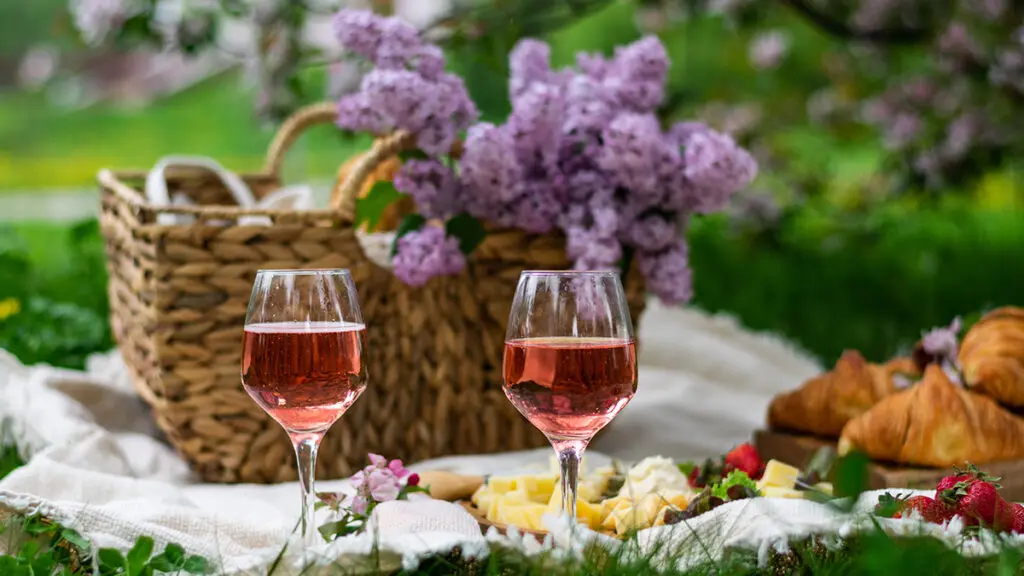 6. Graduation parties
After four years of group projects, papers, and tests, it's finally time to call yourself (or the person you love) a college graduate. Whether you're hosting or attending a graduation party this summer, don't forget to add rosé to the beverage list. Also on your list of necessities? Flowers for the happy grad and plenty of ice cream to keep guests cool.
7. Brunch
Ending the weekend with brunch is the best way to take advantage of every minute of the warm weather. With summer fruits soon reaching their peak ripeness, there's no better drink to pair with stone fruit and summer sun than rosé.
8. Summer night in
Don't get us wrong, we love summer nights out. But sometimes a jam-packed restaurant without (or with too much) air conditioning doesn't make for the most relaxing experience. Kick back with your best friends in the cool comfort of your home, on your terrace, or even by setting up a few chairs in your driveway. If you don't have the privilege of AC, position a few fans around the house to add a cool breeze throughout the evening. Best of all, refills in your living room are always free!
9. All the parties
Come to think of it, there are very few places rosé won't fit in. From bachelorette parties to baby showers and engagement parties, rosé is a perennial crowd pleaser.
---