In our series "Arts, Crafts, & Cookies," get ready to grab your favorite snacks and get to crafting with printable coloring pages, gift tags, greeting cards, and more. Keep the kids entertained with printable coloring pages, a printable crossword puzzle, and a printable word search. They're the perfect indoor activities for rainy days or to enjoy as a fun evening activity with the family!
Printable activities are the perfect indoor entertainment for when the kids can't go outside to play or you just want a calm afternoon indoors. We've taken some of our iconic gourmet gifts and fun facts about our company to create coloring sheets, a crossword puzzle, and a word search for you to share. Print the coloring sheets to keep the kids entertained while you're cooking dinner, or make a fun family night out of it and work on a crossword puzzle together!
Printable Coloring Pages
Coloring pages are an easy at-home activity that everyone can enjoy. These coloring sheets feature bumblebees, our iconic Royal Riviera Pears, popcorn, and more. They're a great way to entertain the kids on a rainy afternoon or while you're trying to cook. Or, print them out for yourself for a fun break!
Printable Crossword and Word Search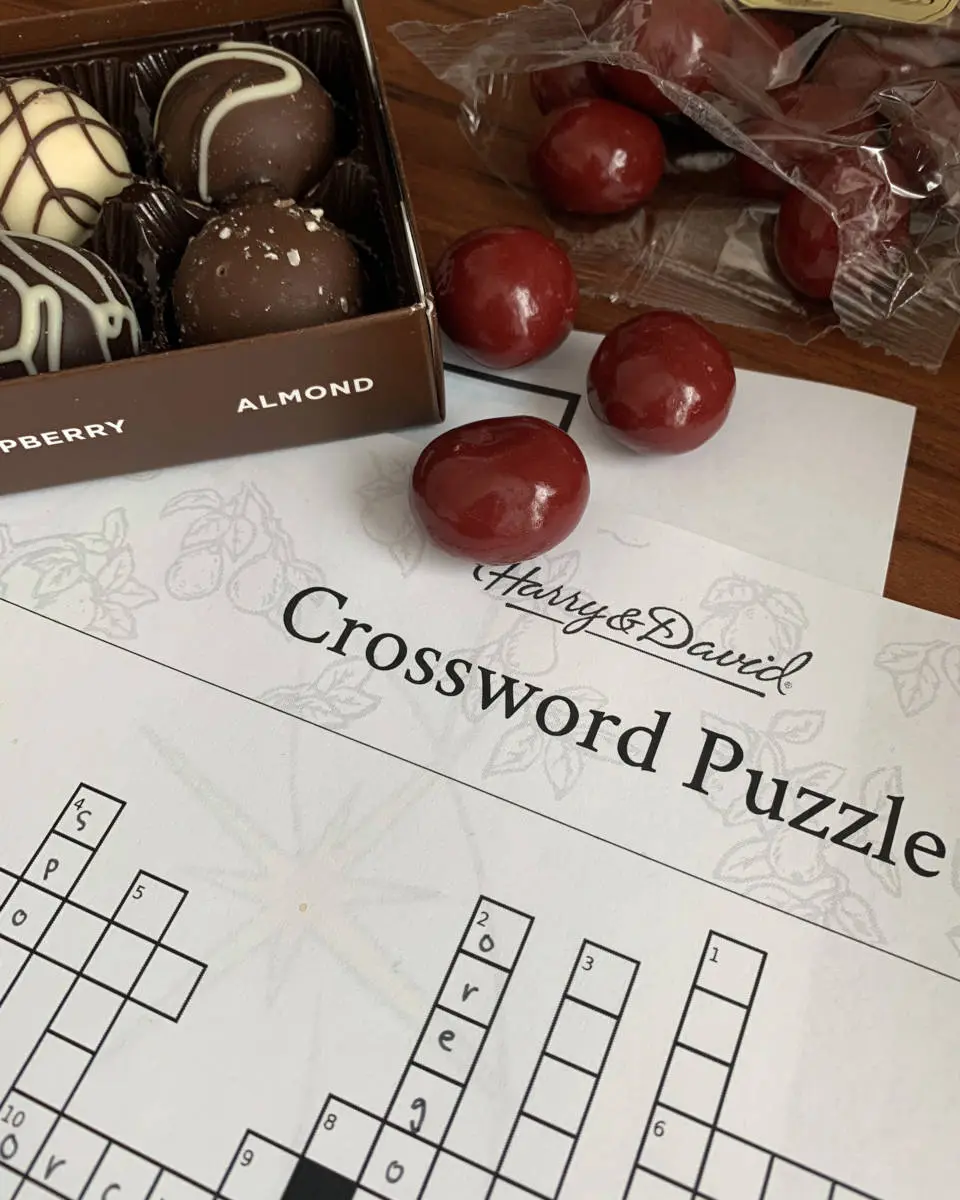 How much do you know about Harry & David, Royal Riviera Pears, and the beautiful Rogue Valley we call home? Test the family's knowledge with this printable crossword puzzle. The answer key is included if you get stumped–maybe you'll even learn something new! Or, give the family this word search and see who can find words like "Bear Creek" and "popcorn" the fastest. And, don't forget the snacks!
You can download all of the coloring sheets, the word search, and the crossword together here, or download them individually above. Cooking together is also a great way to keep the kids busy indoors. You could start out with something simple like these baked apples or this one-minute chocolate mug cake. Fun family activities like these can make those afternoons stuck indoors something to look forward to!