Our series "Community Connections" highlights organizations dedicated to the sharing spirit Harry & David and its parent company 1-800Flowers.com, INC.
It's eye-opening to realize that in a country with so many resources, hunger is a major issue in the United States. In fact, nearly half of all American families are food-insecure, wondering where their next meal is coming from.
An astonishing 1 in 6 children in the U.S. are at risk of going hungry right now, a number that has been exacerbated by the coronavirus pandemic. Millions of families have suddenly found themselves facing unemployment, loss of income through illness or lack of childcare, hospital bills, and hardship.
"Some of these children are missing meals," says Andrea Holliday, associate director of consumer and corporate communications at Share Our Strength, the national nonprofit that runs the No Kid Hungry campaign. "Others are faced with hunger-related adversity as parents and caretakers make tradeoffs between buying enough groceries or paying bills."
Childhood hunger: A growing problem in the U.S.
According to the USDA, 11.7 million children in the United States live in "food insecure" homes — in other words, households where there isn't enough food for every family member to lead a healthy life. That's about 1 million more than in 2019.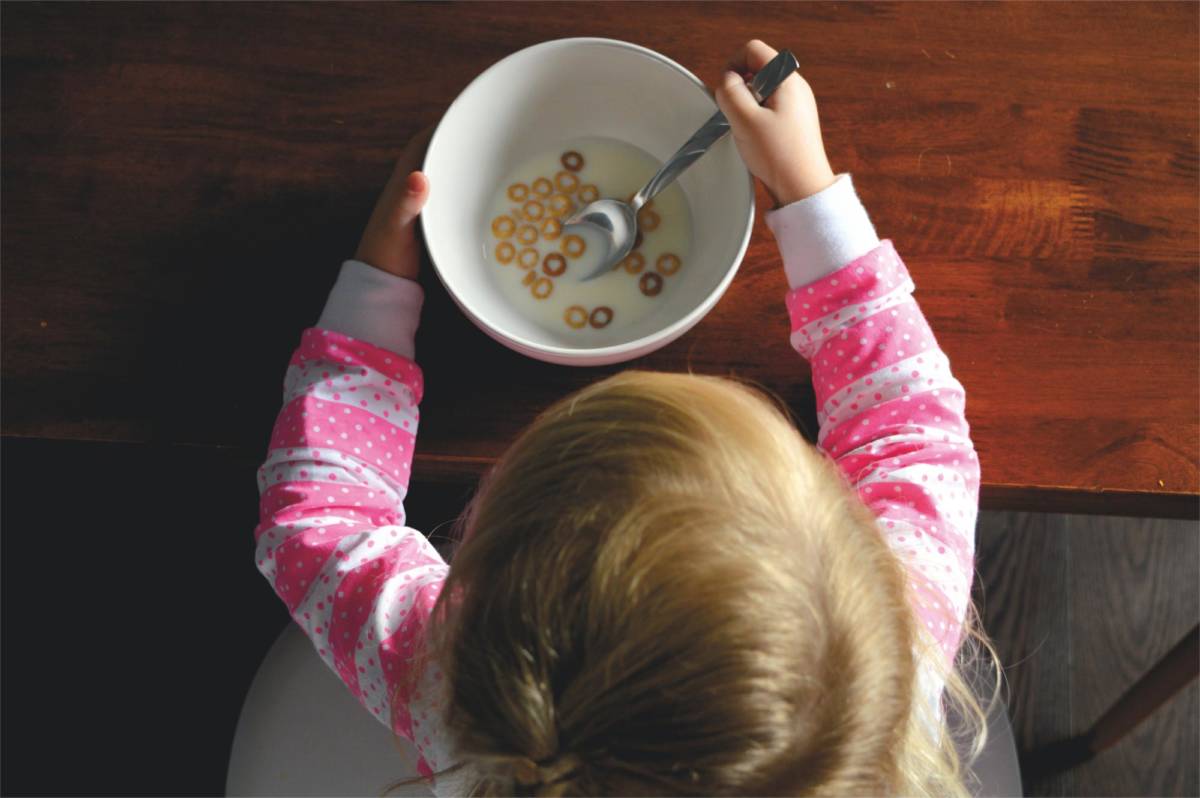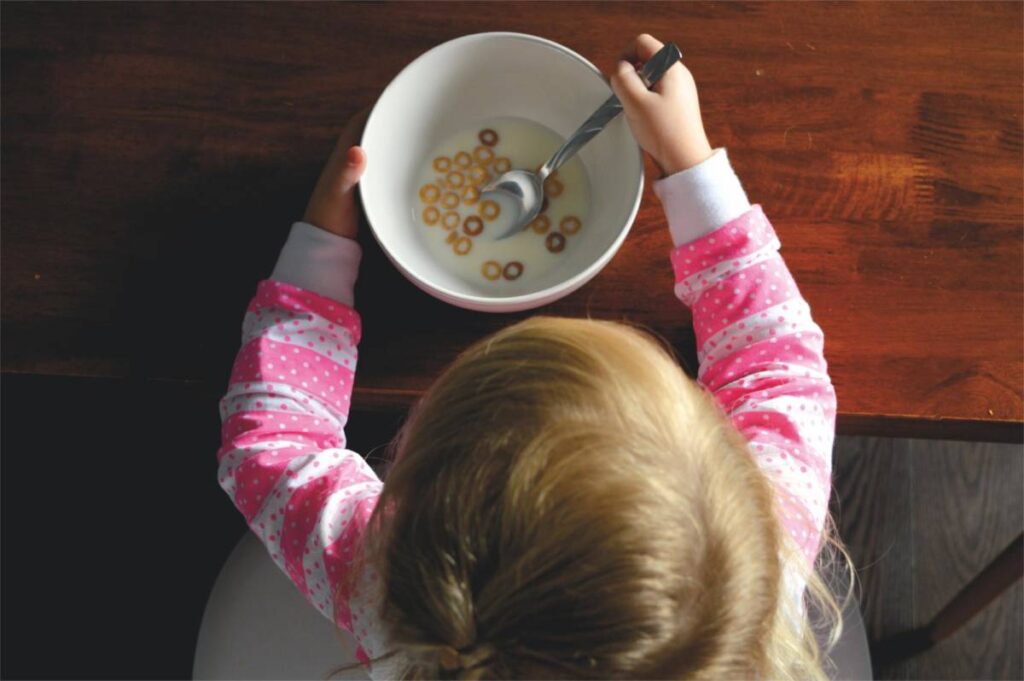 Children, of course, need regular healthy food to fuel them, helping them grow and develop. And it's nearly impossible to concentrate in school if your stomach is rumbling. Add to that worry about their family and it's clear that food insecurity can have a huge negative physical and emotional impact on children.
"A robust and growing body of research shows that access to nutritious food has both short- and long-term impacts on children's health, education, and development, allowing them to grow up healthier, better educated and more likely to escape the cycle of poverty," explains Lisa Davis, senior vice president at Share Our Strength.
Last year, the nonprofit's No Kid Hungry campaign stepped up and promised by 2023 to raise and deploy almost $100 million into meal programs across all 50 states, District of Columbia, Puerto Rico, and Guam to help organizations combat hunger and food insecurity.
Tackling hunger and food insecurity in America
Children and their families experiencing hunger and food insecurity can get help from the government's Supplemental Nutrition Assistance Program (SNAP), previously referred to as food stamps. SNAP issues electronic benefits that families can use to buy the food they need.
In August 2021, the Biden administration approved the largest ever update to SNAP, giving the 42 million people who currently receive food stamps an increase of more than 25% of pre-pandemic benefits.
"SNAP is one of our nation's first lines of defense against hunger and helps some of our nation's most vulnerable individuals, including children, the elderly, and people with disabilities," says Davis. "It also plays an important role in helping low-wage working families keep food on the table. In fact, nearly 42% of SNAP recipients are in households that are working."
While the boost to SNAP helps to address the growing problem, No Kid Hungry constantly works with Congress to improve SNAP and other programs like it, also educating community leaders, parents, supporters, and CEOs about how to urge elected officials to strengthen and expand programs like SNAP.
Putting a face on hunger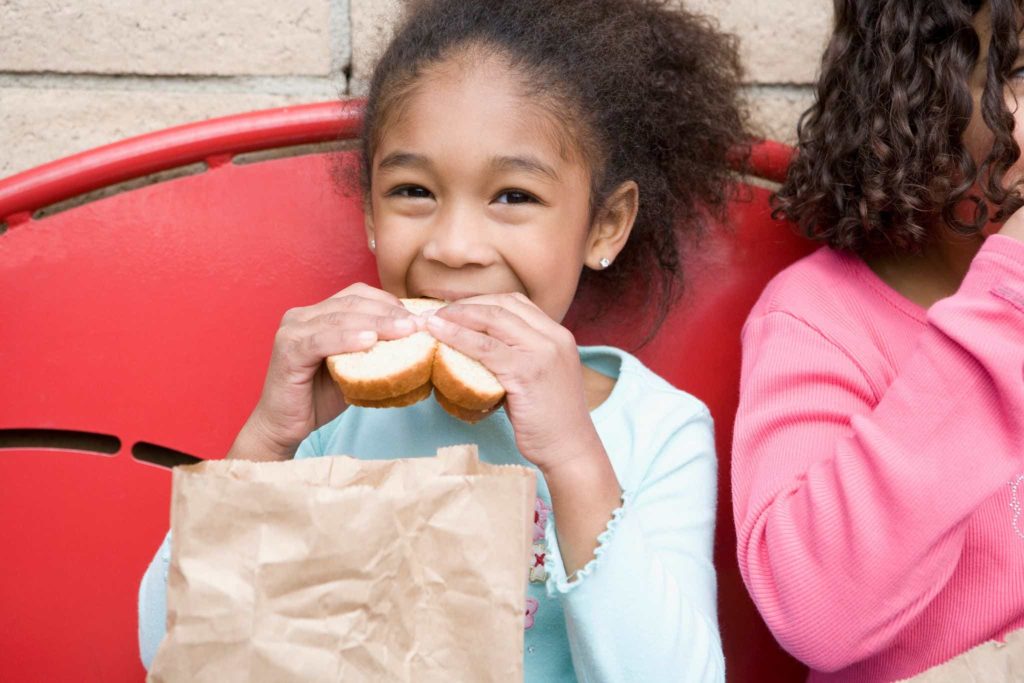 For many American families, the concern over whether they're going to eat today is all too real. Assistance programs such as SNAP often make a huge difference in the quality of their lives.
Tyrese, who works with students in Philadelphia, experienced hunger issues throughout his childhood. "I've been in a lot of shelters with my family," he says. "Sometimes it was rough just getting food. When I was in school, we didn't have money for lunch. But we had SNAP, so we could go to the store."
Now he's started his own nonprofit to support young people in his city.
Lucy, a playwright and TV writer, credits SNAP for saving her life. "I would not be alive today without SNAP," she says. When she was a child, she experienced bouts of homelessness with her mother. "It was how I ate for a huge portion of my childhood and into my teenage years. My mom worked — we just didn't make enough to feed both of us."
"I was that kid that No Kid Hungry talks about," says chef Cesar. "My parents had two jobs to make sure that we had food. We still struggled, waking up and not being able to have breakfast.
What we are doing to combat hunger and food insecurity in America
Connecting our customers with important people in their lives is what we do, and we also feel it's critical to give back. We're actively engaged in volunteer, philanthropic, and charitable programs aimed at supporting individuals and families in communities where our employees live and work.
Given our company's many food brands, we're in the business of feeding people. Many of our brands, including Harry & David and Cheryl's Cookies, are already working on the ground in their local communities to fight hunger. In 2020, 1-800-FLOWERS.COM, Inc. donated $4.8 million worth of perishable food items to food banks across the country in an effort to help combat hunger and food insecurity.
We see it not as a philanthropic endeavor but as a part of doing business to donate food throughout the year to multiple food banks. We're especially proud this holiday season to be actively engaging our customers in joining the fight against childhood hunger and food insecurity.
If you're inspired to help — as we were — you can do so in several ways. You can become an advocate for kids in need, you can make a monetary donation to No Kid Hungry, or you can choose to use your shopping dollars to make a difference. We have curated a special selection of gifts this holiday and will donate 20% of the net proceeds* from each gift purchased from this collection to No Kid Hungry.
*The company will donate 20% of the Net Proceeds from each gift purchased from the collection to No Kid Hungry, with a minimum commitment of $50,000. "Net Proceeds" shall be defined as the gross sales price of the product less any and all taxes, service charges, shipping and handling charges, discounts, gift certificates, promotional gift certificates, promotional offers (e.g. airline miles, points, e-money, etc.) credits, rebates, chargebacks, refunds, credit card processing fees and gift certificate cancellations. Products in the "Season of Sharing" collection benefitting No Kid Hungry are not eligible for discounts or combinable with offers. Void where prohibited. **$1 can provide up to 10 meals. Meal equivalency varies during COVID-19 relief. Learn more at NoKidHungry.org/OneDollar