Our series "Community Connections" highlights the ways in which 1-800-FLOWERS.COM, Inc. connects with and celebrates the communities it serves. In this article, we look at hunger and food insecurity in the U.S., and our partnership with Feeding America to help solve the problem.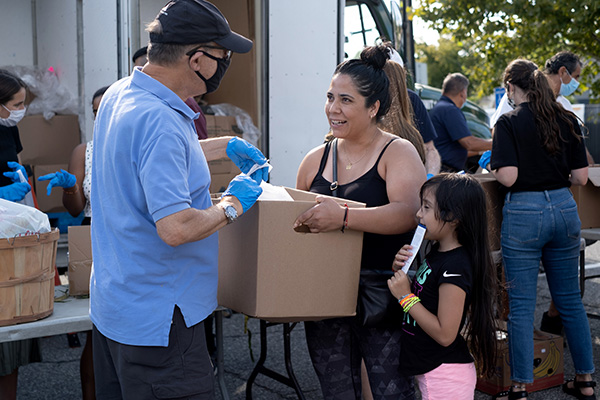 It's eye-opening to realize that in a country with so many resources, hunger is a major issue. According to the USDA, more than 34 million people, including 9 million children, in the United States are food insecure.
In the wake of the COVID-19 pandemic and rising inflation, food insecurity has soared. In 2021, 53 million people turned to food banks and community programs for help putting food on the table.
Hunger can affect people from all walks of life. Millions of people in America are just one job loss, missed paycheck, or medical emergency away from hunger. Many households that experience food insecurity do not qualify for federal nutrition programs and visit their local food banks and other food programs for extra support.
"While federal interventions and the response from the charitable sector have helped to keep overall food insecurity levels from rising dramatically since the pandemic, food banks and individuals across the country are still feeling its impact," says Lauren Biedron, Vice President of Corporate Partnerships at Feeding America®. "Food banks are purchasing more food, but now at higher costs due to record inflation, while also seeing a reduction in the amount of donated food. And transportation for food has become more costly and challenging, with higher demand and a supply shortage of drivers in the industry."
What we're doing to combat hunger and food insecurity in America
Strengthening our customers' relationships with the important people in their lives is what we do, and we also feel it's critical to give back. We're actively engaged in volunteer, philanthropic, and charitable programs aimed at supporting individuals and families in communities where our employees live and work.
Given our company's many food brands, we're in the business of feeding people. Many of our brands, including Harry & David and Cheryl's Cookies, are already working on the ground in their local communities to fight hunger. In 2021, we donated nearly $6 million of perishable products to local nonprofits that provide direct assistance to families facing hunger. We see it not as a philanthropic endeavor but as a part of doing business to donate food throughout the year to multiple food banks.
We're especially proud this holiday season to be actively engaging our customers in joining the fight against hunger and food insecurity. Now through Dec. 24, 2022, for each gift purchased from the "Season of Giving" holiday collection, 20% of the net proceeds* will be donated to Feeding America®. For every $1 that this national nonprofit receives, it can help provide at least 10 meals on behalf of member food banks.**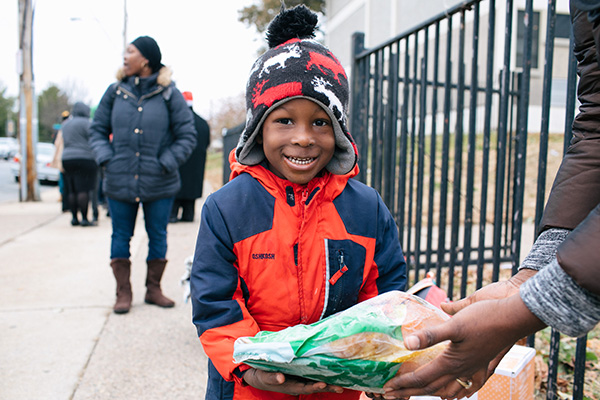 Feeding America® is the largest hunger-relief organization in the United States. Through a network of more than 200 food banks, 21 statewide food bank associations, and over 60,000 partner agencies, food pantries and meal programs, it helped provide 6.6 billion meals to tens of millions of people in need last year. Feeding America also supports programs that prevent food waste and improve food security among the people we serve; brings attention to the social and systemic barriers that contribute to food insecurity in our nation; and advocates for legislation that protects people from going hungry.
---
The donations from your "Season of Giving" purchases will support local communities across the country. Giving is truly the gift when helping neighbors in need. Here is a sampling of what is available from the holiday collection:
---
* "Net Proceeds" is defined as the gross sales price of the product less any and all taxes, service charges, shipping and handling charges, discounts, fees, surcharges, gift certificates, promotional gift certificates, promotional offers (e.g., airline miles, points, e-money, etc.) credits, rebates, chargebacks, refunds, credit card processing fees and gift certificate cancellations. A minimum donation of $50,000 will go to Feeding America®, a 501(c)(3) non-profit recognized by the IRS. Tax ID Number: 36-3673599. Feeding America® 2022.
** $1 helps provide at least 10 meals secured by Feeding America® on behalf of member food banks.