There's nothing I love more in the summer than a good road trip. There's something so freeing about rolling down the windows, turning up the music, and cruising to my favorite destination. But before I load up the car, I always make sure I have road trip-specific snacks.
What are road trip snacks?
Well, road trip snacks are different from normal snacks in that they need to be stored in an easily accessible container for travel. You also want the snacks to not be highly perishable, like milk, so that you don't have to worry about it spoiling while sitting for a few hours in the car, especially if it's hot out. It is summer, ya know (and no, blasting your car's a/c will not work).
Some of my favorite road trip snacks are trail mix, cheese and charcuterie, fruit, and crackers from Harry & David. All of these will hold up for a long time in the car, and won't make a huge mess since you're eating without a table. Though to be safe, pack a few napkins.
How to assemble road trip snacks
You could of course just throw all your snacks in a bag and call it a day, but I love grouping them into themed snack boxes for extra road trip fun. It's an easy way to enjoy an assortment of different flavors. Plus, this way you won't get bored from just eating a bag of chips.
I also recommend assembling the boxes the night before and storing them in the fridge. This way they'll be kept nice and cool for the journey, and you also won't need to worry about preparing them while you're getting ready to go in the morning.
Here are the three types of road trip snack boxes I'll be making this summer.
Classic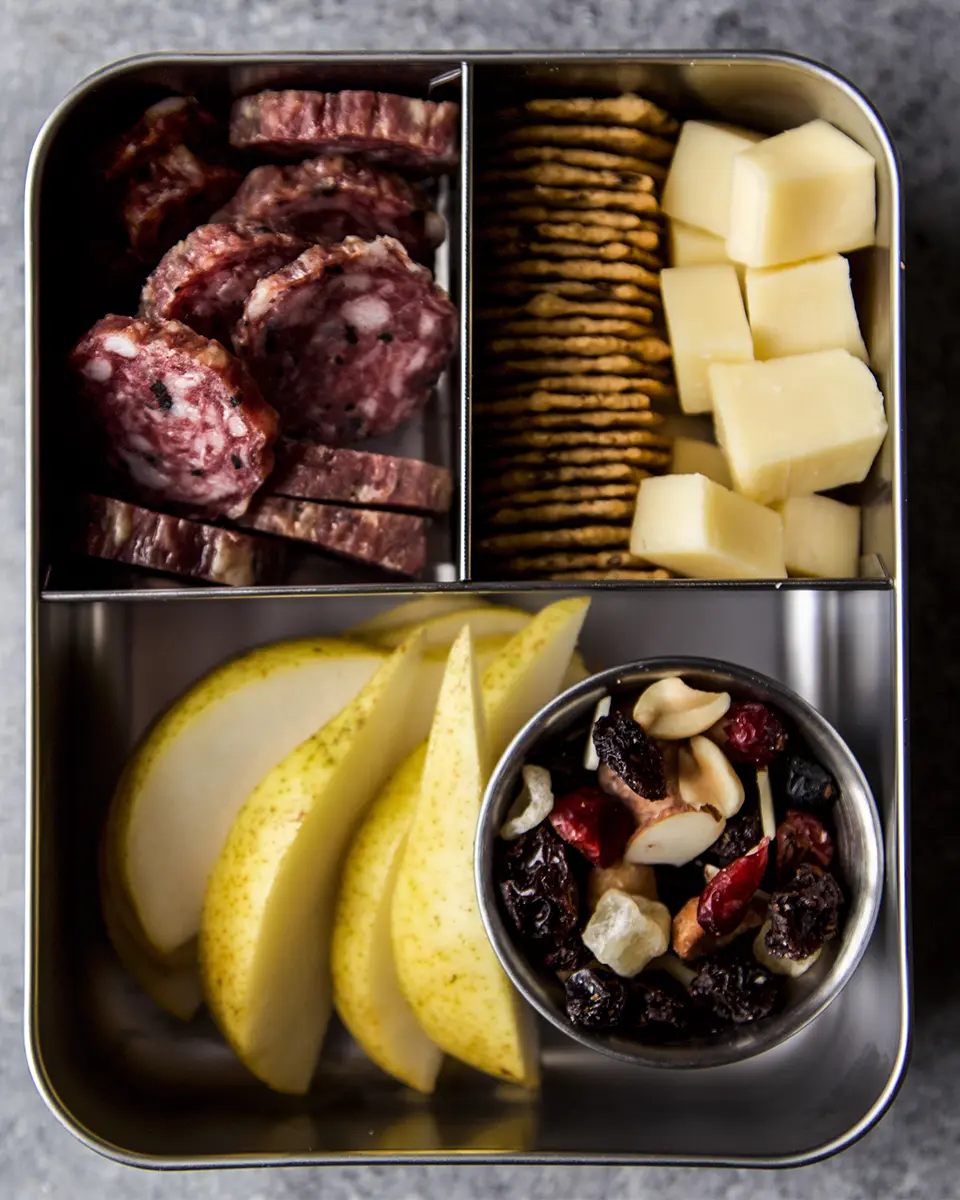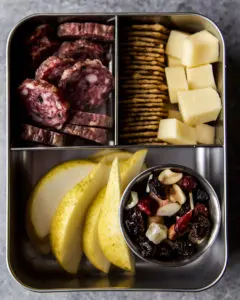 This first one is basically a charcuterie board in a box, featuring all the classic fixings you'd see on a traditional snack board. In this box you will find:
Though you won't be able to make a charcuterie board in your car — or if you want to, please pull over — you can still eat it like you would a normal one by mixing and matching the charcuterie, cheese, and crackers. The charcuterie and trail mix are also very filling, which means a little will literally go a long way and you won't have to stop for more food. All this saltiness gets balanced out by juicy pears, adding a little sweetness to the box.
---
Mediterranean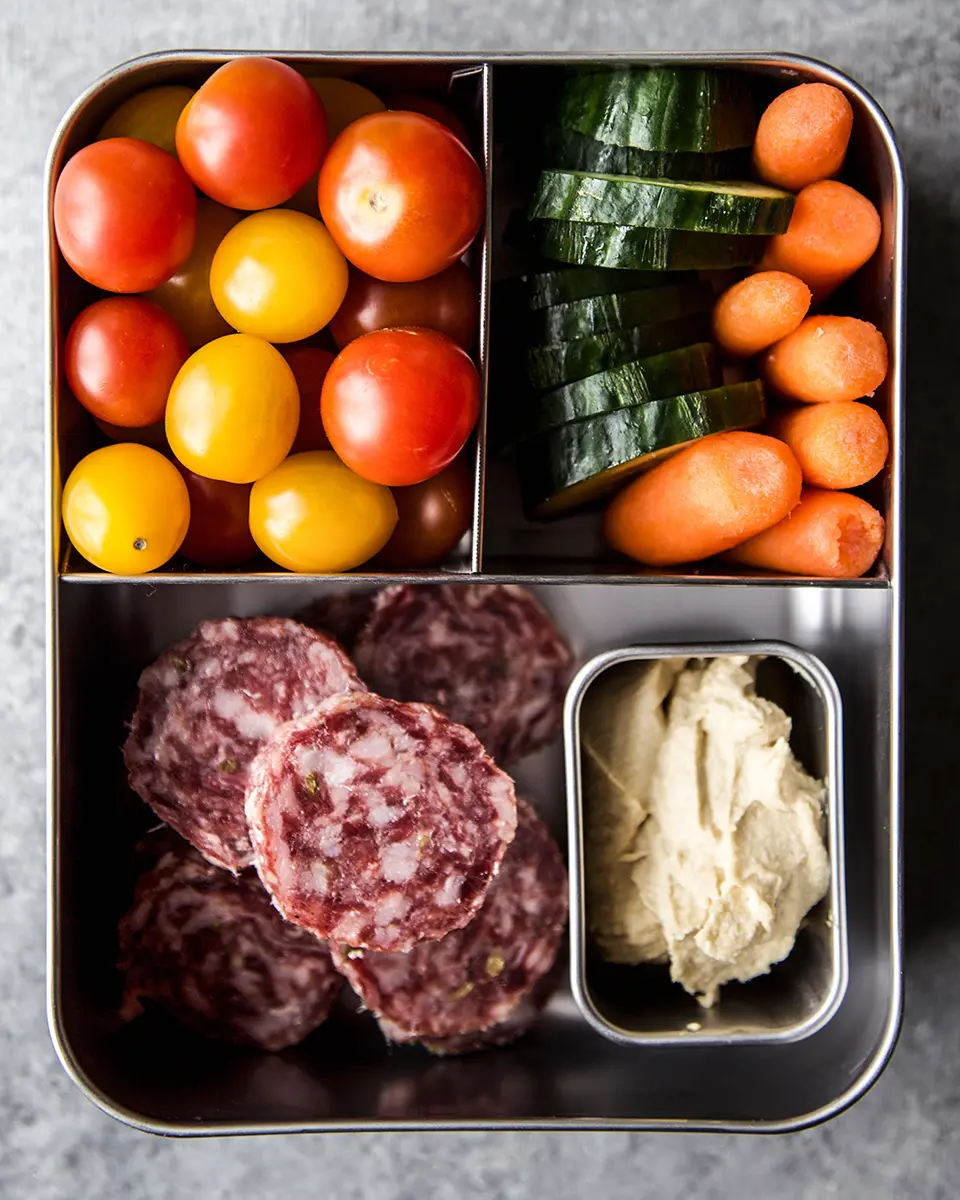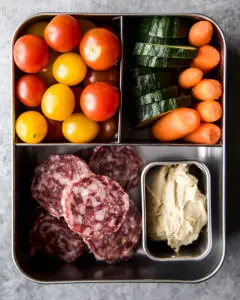 If you want the flavors of Southern Europe and the Middle East, then this snack box is right up your alley. In this box you will find:
Hummus
Grape Tomatoes
Carrots
Cucumbers
Olli Salumeria Napoli Salami
Since this box is mostly made up of vegetables, it's better for a shorter road trip that you might not need a ton of snacks to get through.
---
Fruit & Trail Mix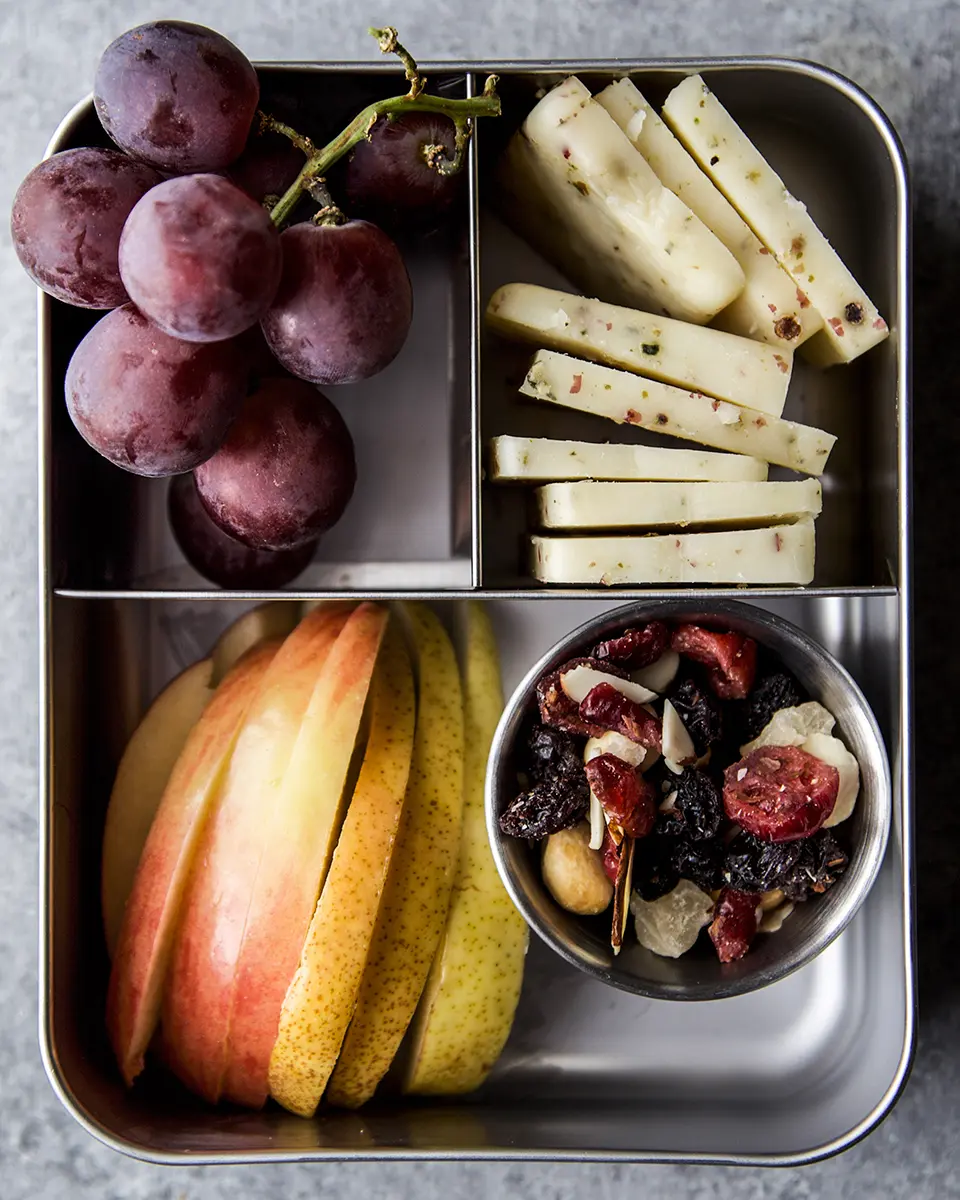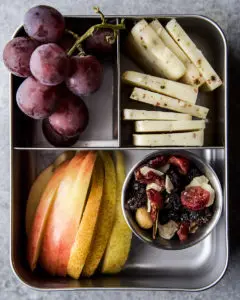 This reliable box is a great traveler and doesn't skimp on flavor. In this snack box you will find:
Harry & David Pears
Harry & David Trail Mix
Grapes
Face Rock Peppercorn Harvest Cheddar Cheese
Sometimes your travels will require you to take the back roads where you'll want to make some pit stops to get out of the car and move around. The components of this box are easy to grab and go, whether you want to snack on the grapes while stretching your legs or take an apple on a short hike.
---