Bypass regular butter and whip up this sweet spread instead. This fall favorite pear butter is great stirred into oatmeal, Greek yogurt, or cottage cheese. It's also a wonderful spread over pancakes or dolloped on top of frozen yogurt. Maybe even try it over almond butter on toast. Delish any time of day!
This new Royal Riviera® Pear butter recipe was developed by Gina Homolka from Skinnytaste. You can find more delicious recipes in her new cookbook coming out October 2016.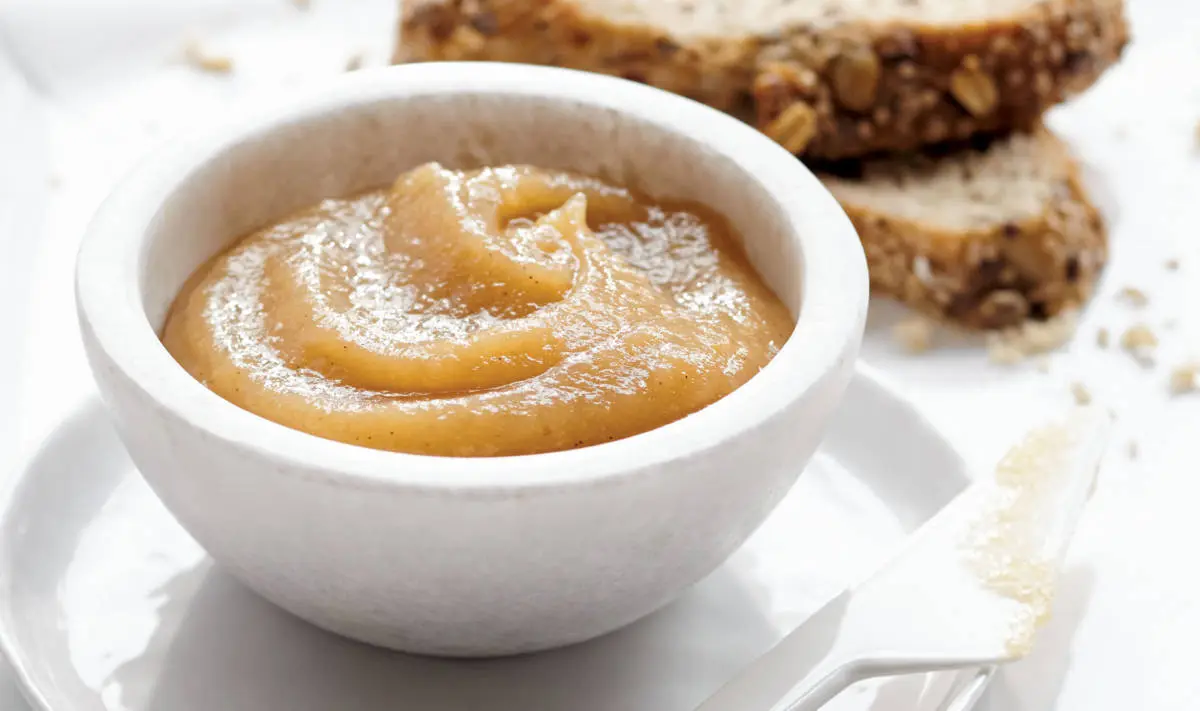 Easy Slow Cooker Pear Butter
Instructions:
Place the pears in a slow cooker and sprinkle brown sugar and raw sugar on top.

Cut the vanilla bean in half lengthwise and scrape the seeds into the slow cooker. Stir well and add the vanilla bean pod halves.

Cover and cook on high for 4 hours, stirring once halfway, until the pears are tender and dark brown.

Uncover, remove the vanilla pod halves, and purée with an immersion blender.

Cook on high, uncovered, for 3 hours, and stir occasionally until thickened.

Serve warm or cold.
Notes:
The pear butter will keep well in an airtight container in the refrigerator for at least 1 week. Enjoy!
---