In "Cooking up Comfort," we're walking you through all the classics, whether you want to curl up with soup on a rainy afternoon or bake something delicious to celebrate the weekend. This slow cooker pulled pork chutney recipe from Sandy Coughlin of The Reluctant Entertainer is exactly what you need when you don't want to cook.
The ability to cook a meal "low and slow" for hours, without having to worry about pulling it out of the oven at the right time, is one of the great advantages of having a slow cooker in your kitchen.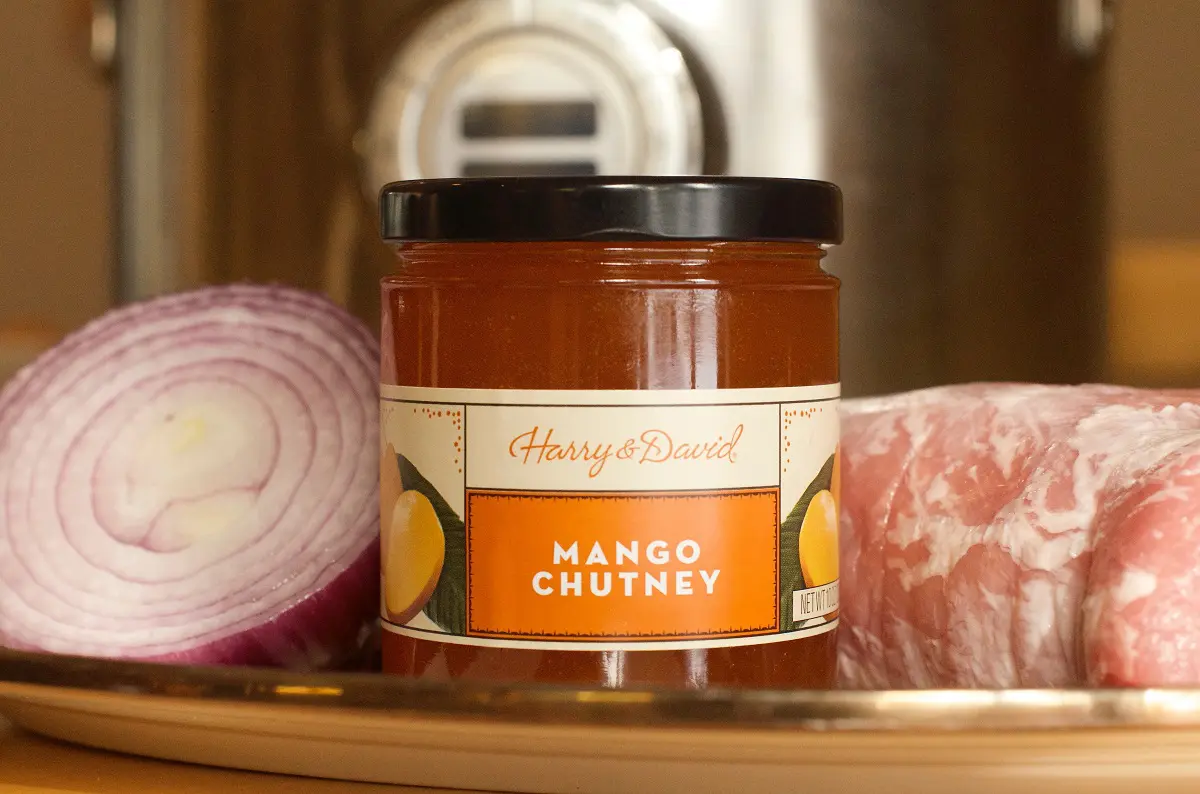 This slow cooker pulled pork recipe couldn't be simpler — it has just three ingredients total — and brings a sweet flavor twist, thanks to the Harry & David Mango Chutney. Just throw everything into the slow cooker, set it to the right temperature, and leave it be. You're now free to go to work, enjoy the great outdoors, do some yoga, or watch TV completely stress free. Heck, why not do all of them! That's the beauty of the slow cooker.
Serve the pulled pork over rice or make sandwiches and add some coleslaw. And for the next night? Leftover pulled pork tacos! Though we doubt there will be any left over.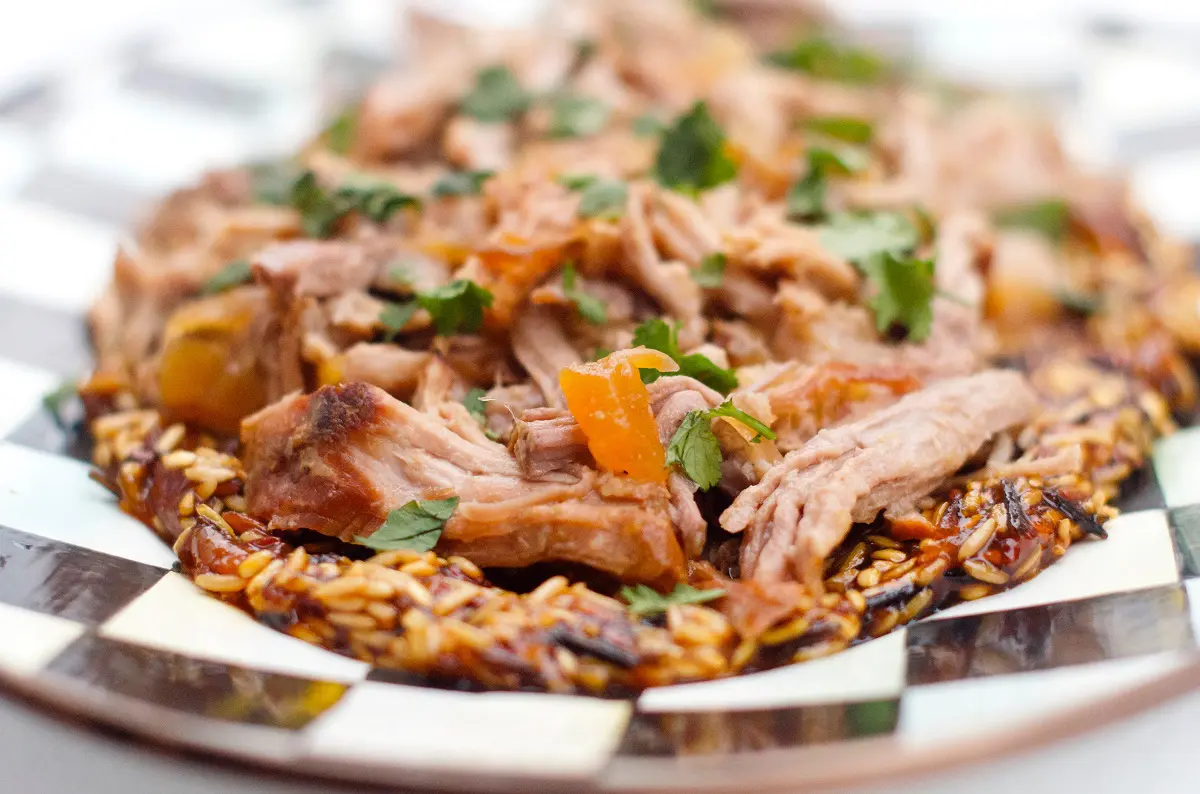 Slow Cooker Pulled Pork Chutney
Ingredients:
1

large

red onion

(sliced)

1

small

pork loin roast

(2 pounds)
Instructions:
Spray the bottom of a slow cooker with nonstick cooking spray and add the pork loin. and add the pork loin.

Add the red onion and the jar of mango chutney.

Cover and cook until the meat is moist and tender, about 2-3 hours on high or 4-6 hours on low.

Using two forks, pull apart the pork and serve on a bed of rice.