With Thanksgiving right around the corner, it pays to be prepared. Sandy Coughlin, author of the Reluctant Entertainer, shares  some of her favorite Thanksgiving games to help make your Thanksgiving more memorable.
Thanksgiving game ideas
The holidays are here and what better way to indulge than to have fun around the table with family and friends! There is no better time to reflect on gratitude than the holiday season, and one way to do that is to make personal connections around your table by playing these fun Thanksgiving games!
Questions in a basket
Write questions out and fold them up so everyone can select one at random. Place them in a basket or hat for easy picking. Questions can be things like:
What's something new in your life that you are grateful for?
Tell us your most creative leftover-turkey idea: Go!
If you could eat only one food on this table for an entire year, what would it be?
What would you have brought to the first Thanksgiving?
What is one difficult thing you're thankful for?
What is a favorite childhood Thanksgiving memory that you have?
Hide a question
Tuck a question under each dessert plate, then go around the table so everyone gets a turn to answer a question. This is a great way to gather people back to the table for drinks and dessert.
Make a gratitude tablecloth
Cover the table with butcher paper—white or brown craft paper—covering the entire table. Have crayons, pens, and markers handy so your guests can doodle, draw, or write out their lists of gratitude. You can also buy a painter's drop cloth and use Sharpie markers. Later, it's fun to reflect on the notes of gratitude, and enjoy the drawings from guests of all ages!
Play the penny game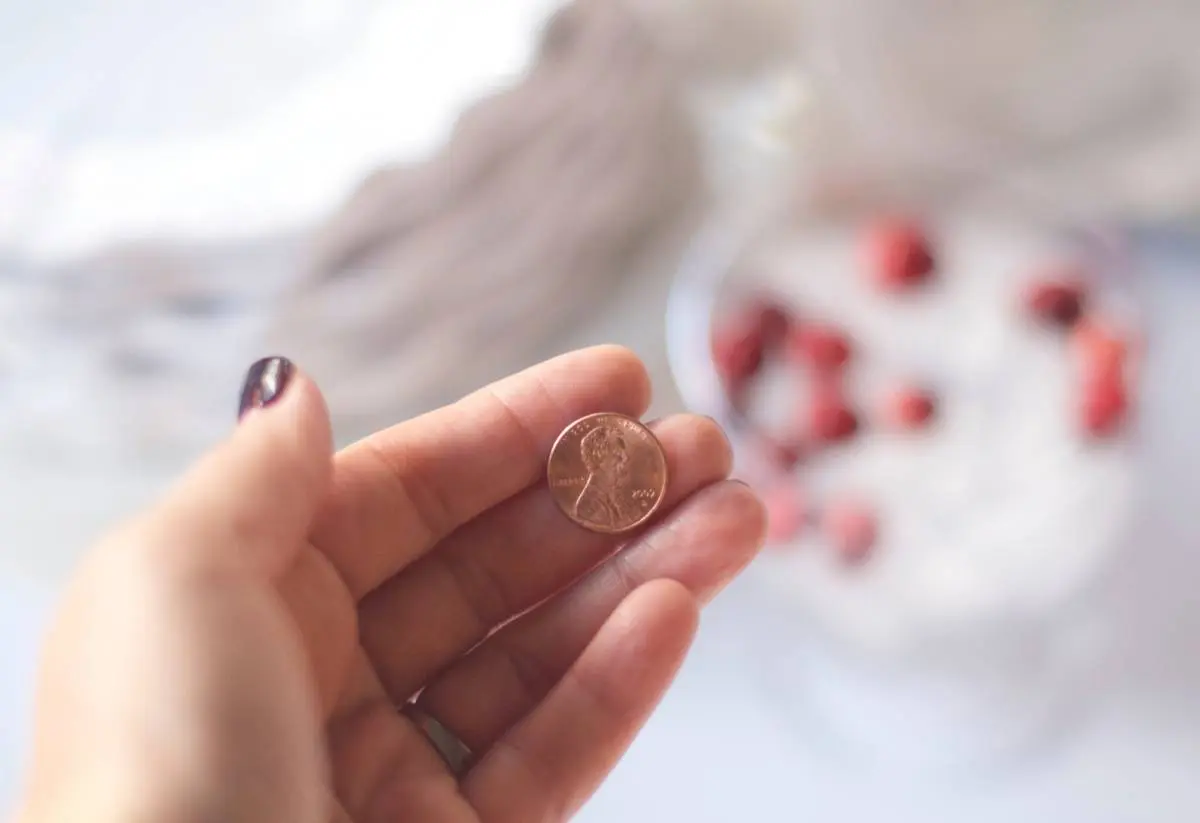 The hostess strategically selects a penny for each guest and places it under the water glass where that person will sit. Once dinner begins, each guest takes their turn looking at the date on their penny and shares something significant that happened that year, something they are thankful for.
Word guessing game
Everyone gets 2 strips of paper.
Write one thing on each strip that you are thankful for and put all the strips into a bowl.
Split into teams or just go around the table, and take turns pulling out one strip and describing what it is without saying any of the words written on the paper.
Whichever team/individual correctly guesses it gets a point. You may need to use a timer for each round for some added pressure!
When planning for Thanksgiving this year, change it up for the holidays and learn something new about your guests. These memorable Thanksgiving games can help liven up your turkey day dinner. With the help of friends and family you can enjoy each others' company and give thanks for what you are most grateful for at the same time.
Thumbnail image provided by Evite.