Sandy Coughlin, our contributing writer from Reluctant Entertainer, shares a few pointers on how to create a fun Valentine's Day brunch.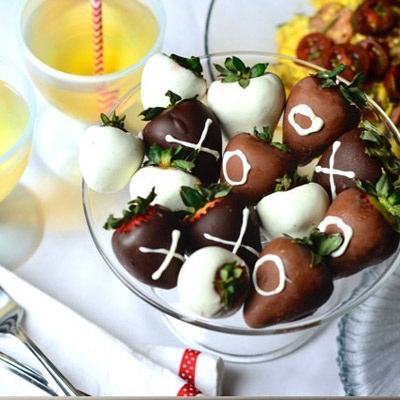 Eating a really good chocolate covered strawberry is like getting a hug and a kiss all at once. Sharing them together with someone you love over a simple brunch is a completely different story. Today I'm going to show you the details of how I paired a Valentine's Day Brunch for Two with Harry & David® XOXO Chocolate Dipped Strawberries.
Harry & David® chocolate covered strawberries arrived at my front door, delivered in this beautiful red heart-shaped box.
They are made with the very best strawberries, expertly grown and handpicked at their peak, for dipping in a premium blend of gourmet chocolate.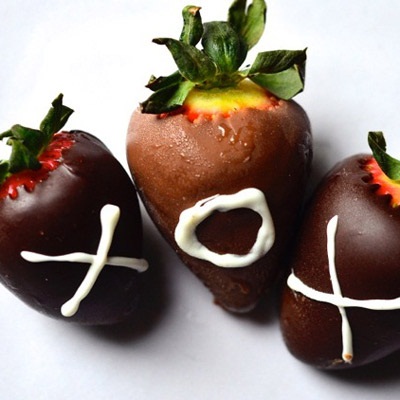 I couldn't wait to plan a Valentine's Day brunch and make the moment special with a simple entrée paired with a delicious sweet wine.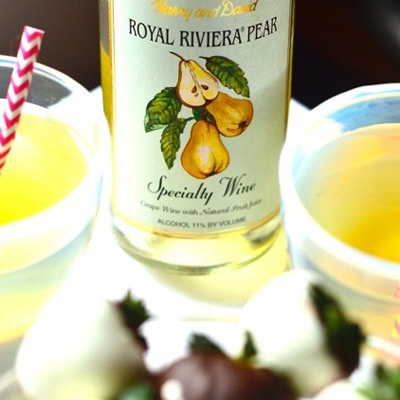 Oh, and why not use special straws to sip the wine?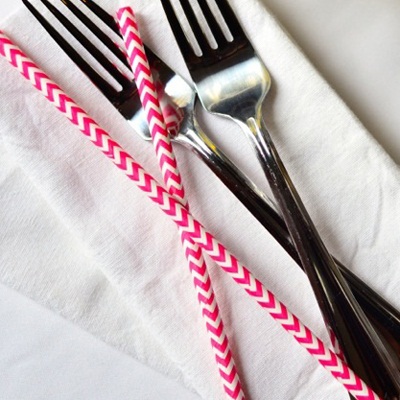 Anything different, anything light and sweet and chocolatey-fine, plus time spent with a special friend or the one you love, makes Valentine's Day a special treat.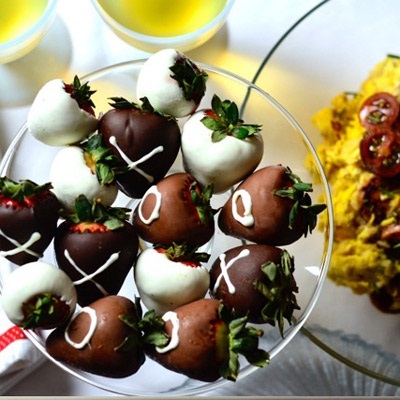 How to Plan a Valentine's Day Brunch:
Brunch is easy, light, and relaxing and provides a great opportunity to slow down and enjoy life's moments with someone you love.
Pick a day and time that works perfectly for both of you, possibly surprising the other if you are the planner.
Plan a simple menu, such as a scrambled egg dish with risotto, shallots, and sausage, because the chocolate dipped strawberries will be the star of the party!
Set the table for two, making it fun for Valentine's Day, decorating it with fresh flowers, an accent touch of red in the napkins, or fun straws to drink from (you can always cut them down if too tall).
Serve a special wine, either a champagne or sparkling wine. Sparkling wine stimulates the palate and creates a sensation of lightness that is welcome early in the day and is especially good with eggs.
Get the soothing music and sunshine (if possible) ready. If no sun, sit in a bright spot in the house!
Have two or three questions ready to ask, and with each bite of XOXO strawberry, find out something you never knew about that person.
The bottom line? Savor the flavors, enjoy, and give thanks for the one you are with, because every day is a gift!
Want your own box of chocolate covered strawberries? Enter Sandy's 24 hour giveaway and get deliciousness delivered to your door for Valentine's Day.