Since the early 2010s, the gluten-free diet has become one of the food world's most popular dietary movements, following in the grand tradition of names like keto, paleo, low-carb and high-fat, high-carb and low-fat, raw diet, liquid diet, and intermittent fasting.
Gluten-free products began to gain national attention as the public learned more about celiac disease, an immune system condition believed to afflict up to 2 million Americans and 1% of the overall global population — many of whom are completely unaware they suffer from it.
When someone with celiac disease eats food containing gluten, they can experience painful inflammation within the digestive system, resulting in abdominal tension, nausea, and fatigue. Longer term, the gluten can cause damage to the person's small intestine, which can ultimately lead to the body not receiving valuable nutrients.
What is gluten?
As for what that magic word actually means and its purpose within foods, gluten is a natural, structural protein found within cereal grains like basic wheat, rye, barley, and durum. Gluten proteins possess unique and useful adhesive qualities which provide dough with elasticity, contribute to its rising process and retention of shape, and provide the final baked good with a nice, chewy texture.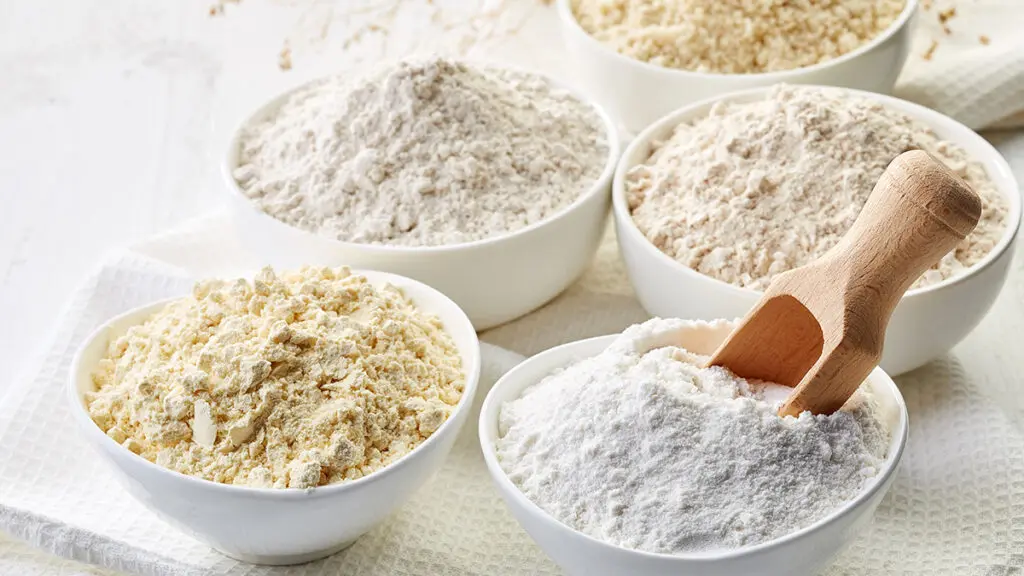 Do we need gluten?
While some of these gluten-filled ingredients are healthy natural substances, the truth is our bodies don't need gluten itself — as long as we consume balanced diets that include the same high levels of fiber, B vitamins, iron, and calcium that many gluten-rich foods offer. It has been proven, however, that gluten-rich whole grains significantly ease the digestion process, provide plenty of vitamin A, phosphorus, and folates, and are a great source of prebiotics that help feed the "good" bacteria in our body.
Regarding gluten's new, and slightly undeserved, reputation as a negative dietary element, it's mostly a case of coincidence and bad timing. Many popular diet trends from the early 2000s onward have labeled all carbohydrate-filled foods (which naturally contain large amounts of gluten) as flat-out unhealthy, when, in reality, carbs in fruits and vegetables are necessary to maintain proper health — it's only those in processed starches and sugars that should be avoided. (See table below.)
Which foods contain gluten and which don't?
Some of the most gluten-filled foods include wheat bread and traditional pasta, both diet staples across many cultures. However, plenty of popular and nutritious foods are naturally gluten-free, including all fresh fruits and vegetables, eggs, unprocessed meat, chicken and fish proteins, low-fat dairy, and raw beans, seeds and legumes. So, really, any "gluten-free" label on a bag of apples or mixed seed snacks is just a marketing ploy.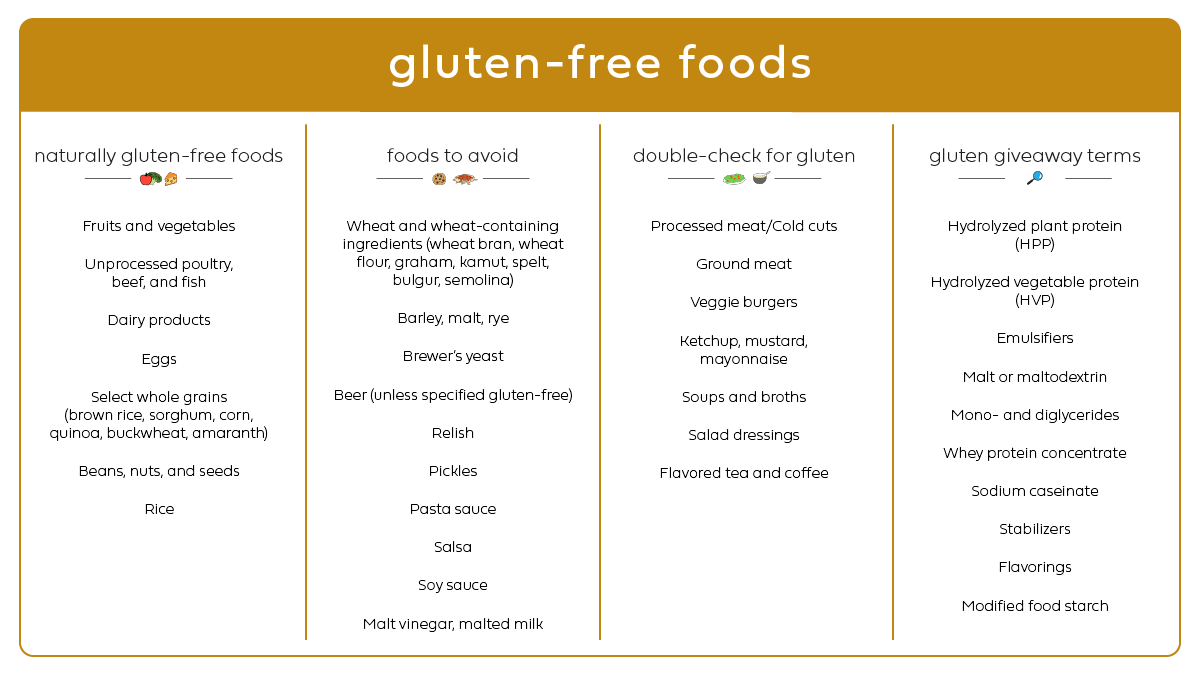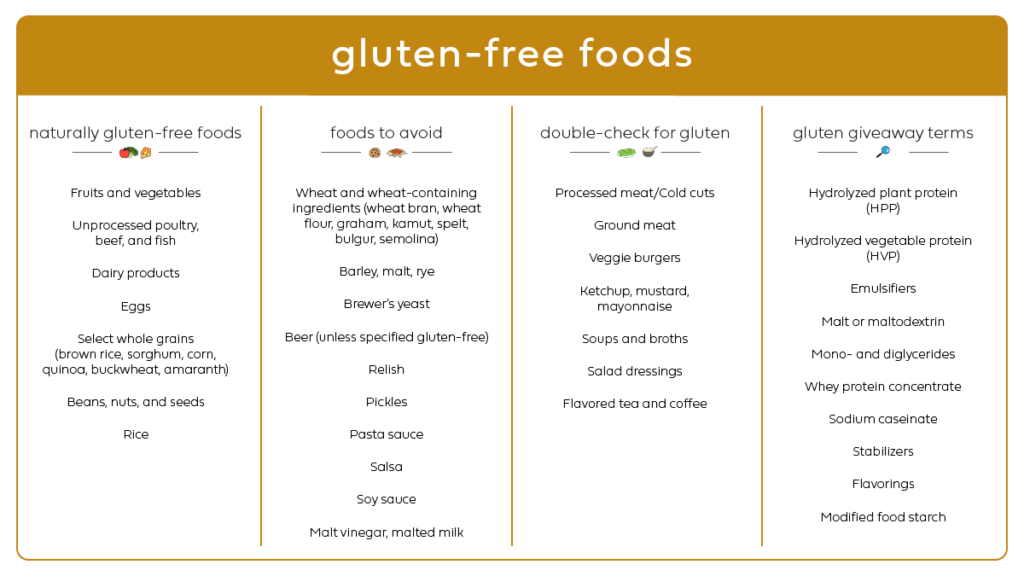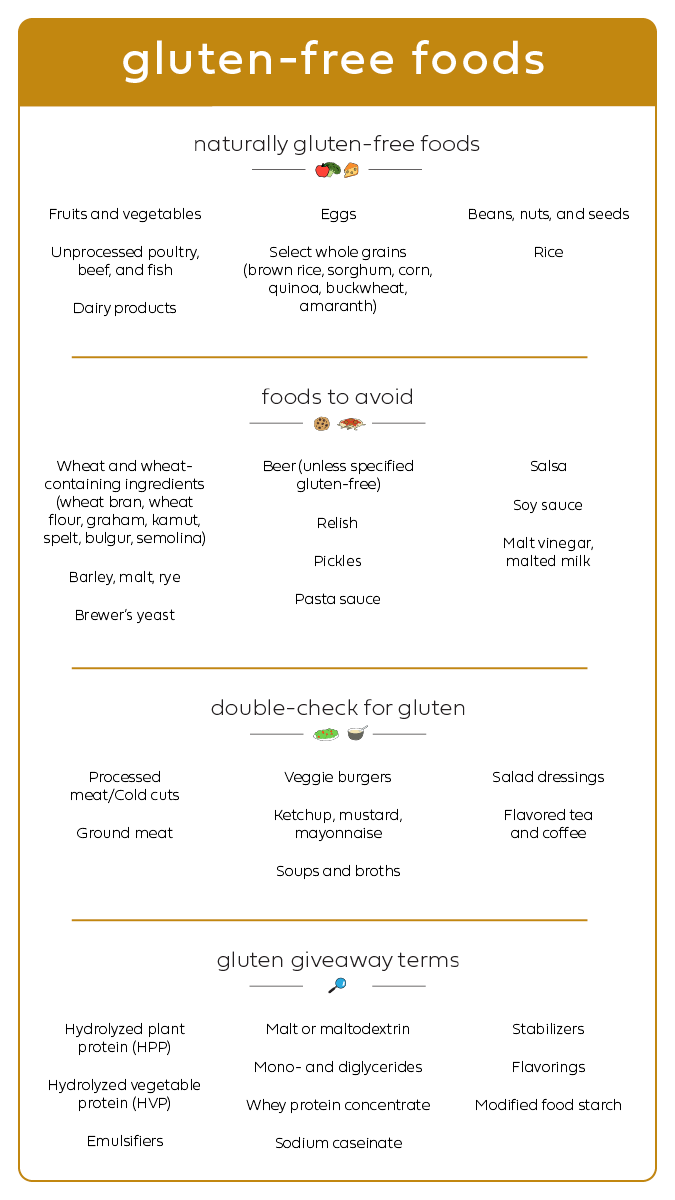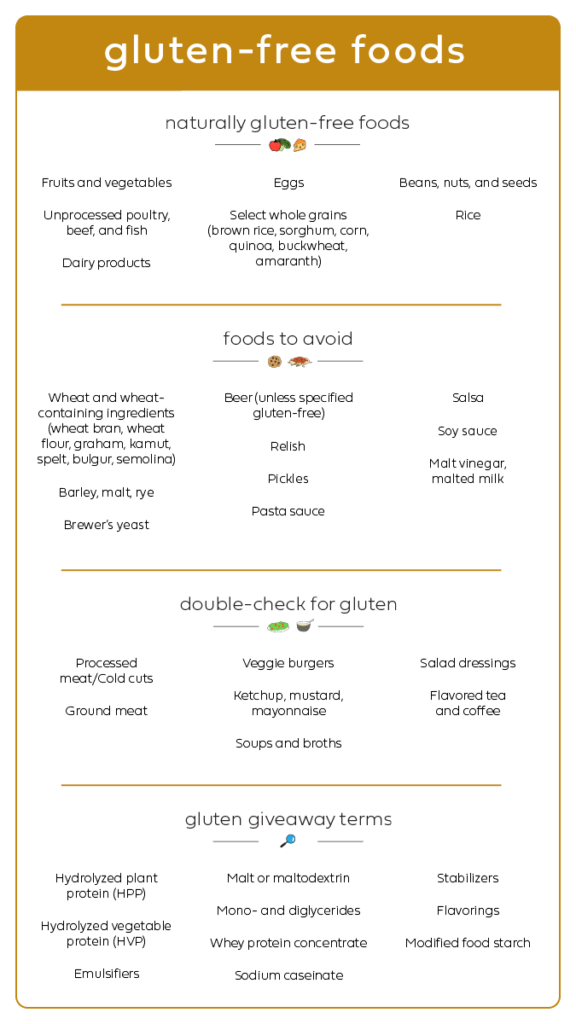 As for just what the modern gluten-free buzzword within the food production industry means, the Food & Drug Administration explains it as a food that naturally has no gluten, or a product that would normally contain gluten, but has been produced without it. For example, gluten-free pasta or bread, and baked goods such as cookies, cakes, and muffins.
How do foods become gluten-free?
The process of producing gluten-free foods is a basic one: The grains and starches that contain gluten are simply replaced with similar ingredients that serve the same purpose. Some of Wolferman's most popular and nutritious gluten-free ingredients, such as buckwheat, cornmeal, grits, flax, quinoa, wild rice, soy, and teff, are perfect replacements for natural wheats.
Wolferman's is now certified gluten-free
Even having been around for 135 years, Wolferman's is still committed to remaining aware of modern nutritional trends and concerns, and preserving the health of its customers is of primary importance. For this reason, a dedicated section of the Wolferman's bakery has been certified as gluten-free, allowing for production in a manner that ensures the well-being of gluten-sensitive customers, while maintaining their baked goods' treasured taste.
Wolferman's Production Director Blair North explains that being awarded certification — rather than simply offering products without gluten, as many bakeries do — was a nine-month process, carefully undertaken in cooperation with the Gluten-Free Certification Organization (GFCO). The GFCO required analysis and approval of all new Wolferman's gluten-free recipes and ingredients, as well as inspections to confirm no substances containing gluten will be present along the revamped production and storage line.
North mentions the company also designed new packaging materials that abide by both FDA and GFCO standards, to clarify new ingredients for all customers. As for why certification was sought, he explains, "We wanted to provide our customers with gluten-free alternatives that taste just as amazing as our products that contain wheat, and being certified by a third party organization as gluten-free, gives our customers added confidence."
Even if you're not dealing with celiac disease, it could be well worth it to check the new Wolferman's offerings out — it's always great to experience a new version of an old favorite!