Our series "From Scratch" features baking recipes that are easy as pie.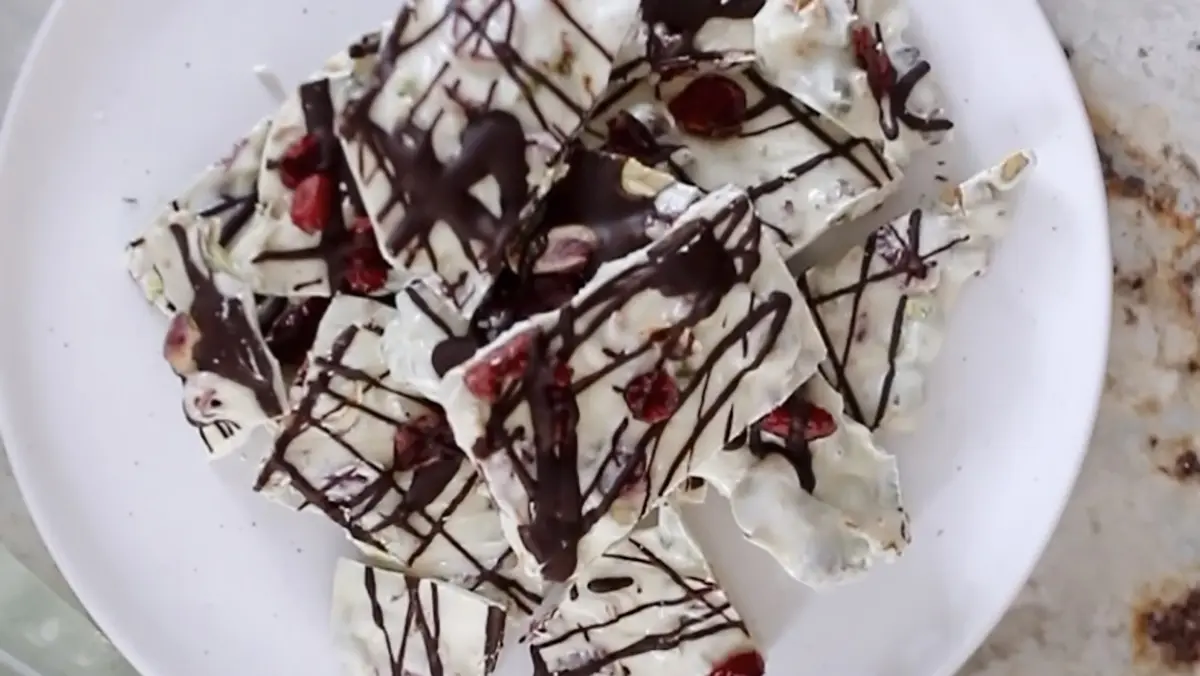 White Chocolate Pistachio Bark
Instructions:
Roughly chop pistachios and set aside.

Melt white chocolate chips using a double boiler or in microwave at 30 second increments at medium power until chips are creamy and smooth.

Stir in chopped pistachios to melted white chocolate, reserving a small amount to use as toppings.

Stir in cranberries (or diced fruit medley)

Once combined, pour out onto parchment paper lined baking sheet and spread to about 1/4″ thick.

Sprinkle remaining pistachios and fruit medley on top.

Drizzle dark chocolate.

Refrigerate for 2-3 hours or freeze for 30 minutes to set chocolate.

Cut into pieces and serve.
Notes:
The bark will keep for up to one month in air tight container in the refrigerator or 2 weeks at room temperature.