Quick, think of everything you love about birthdays (playing games, getting together with friends and family, cake). Now, think of what makes summer so awesome (warm temps, no school, ice cream). Put them together, and you've got the absolute best time of year for a birthday party!
"Summer birthdays can be a blast, and with short work weeks, warm weather, and any excuse for a pool day, there are many ways to make a summer birthday special," says Kristine Cooke, event planner and designer at Simply Charming Socials.
The laid back and flexible nature of the season, Cooke adds, makes planning summer birthday celebrations easier. "Kids are out of school, workloads tend to be lighter, and vacations are sprinkled throughout the months, so adding in a birthday party or trip isn't as hurried," she says.

Summer lets you fully enjoy the great outdoors
With the weather generally warm and sunny, the options for where to host a summer birthday increase infinitely. "You can celebrate anywhere, from a manicured backyard to a pool deck, down by the lake or oceanfront, on a rooftop or in a garden," Cooke says. "Even the mountains in the summer months are beautiful and great for a glamping trip or campout."
While there's nothing like an outdoor summer party, Cooke is quick to point out the pros of an indoor party. "When the AC is pumping and you can enjoy a sweat-free fete, indoor parties are where it's at," she says.
4 easy ways to achieve summer birthday happiness
With a little extra consideration about the season, you can host a memorably fun summer birthday party.
1. Choose a summertime theme
A theme might feel too "extra" at first, but it can help immensely when it comes to brainstorming and planning — not to mention the "wow" factor for your guests and special birthday person. "One of our most memorable summer birthdays was a citrus-themed pool party for 4-year old twins at their home in Atlanta," Cooke says. "From water activities to a tapas bar, on-theme desserts to colorful picnic-style seating, this party was pretty and fun!"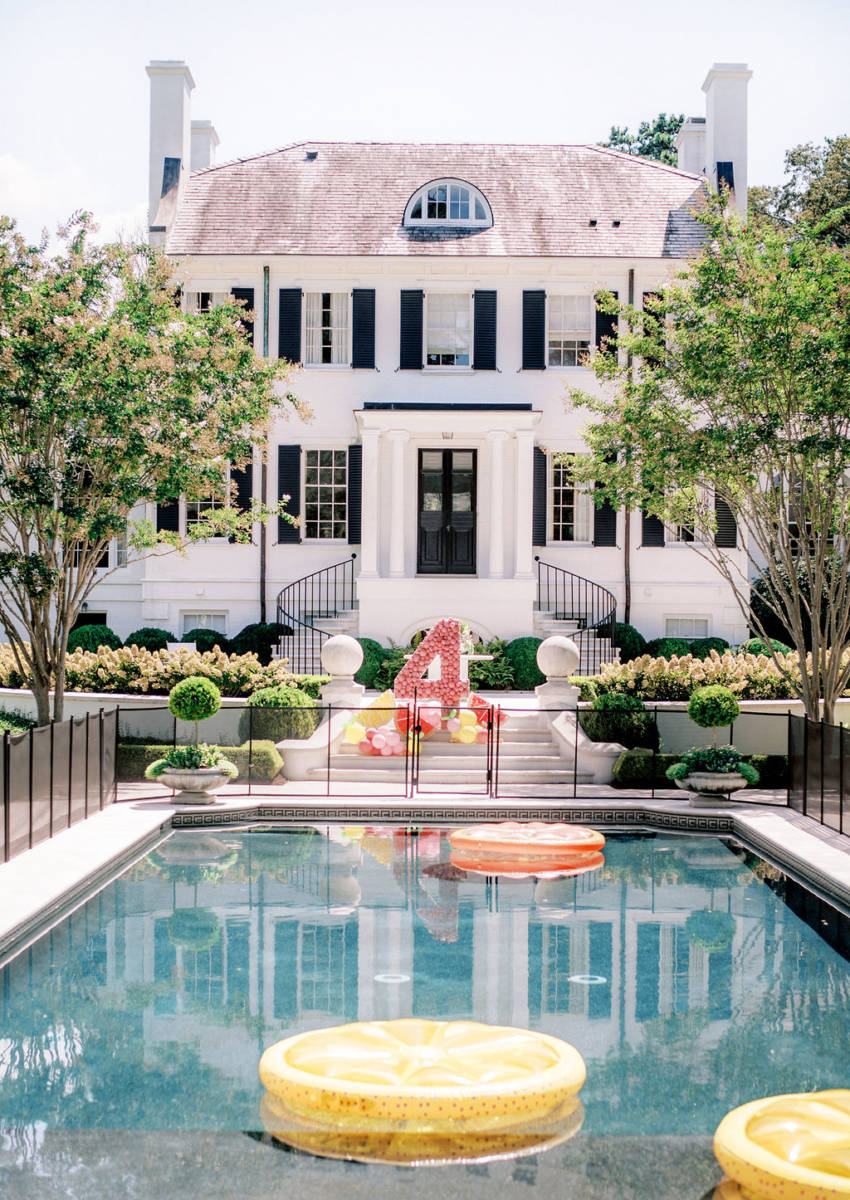 2. Opt for summer-friendly foods
Particularly for outdoor daytime parties, avoid foods that melt quickly in the sun (anything with chocolate) or things that spoil easily (shrimp salad, for example). Focus on summer foods that refresh and hold up in the heat, such as watermelon salad, gazpacho, and cucumber sandwiches.
3. Think drinks
"Always keep plenty of cool beverages at the ready, boozy or otherwise," Cooke says. Freeze bottles of water, have plenty of ice on hand, and make sure juice boxes and water is easy to access, especially for little hands.
4. Bug off
Nothing can kill a party faster than a swarm of mosquitos. In addition to bug spray, Cooke says fans are a helpful way to ward off bugs and keep everyone cool. "And for the evenings, tiki torches or citronella candles are key."
Summer birthday parties for adults
A summer birthday also means the party possibilities are virtually limitless. Cooke, whose business is based in Georgia, says some of her favorite summer birthday celebrations have included an al fresco dinner party, poolside white attire party, and dockside low-country boil. Another stand out? "An intimate boat ride followed by a multi-course waterfront dinner."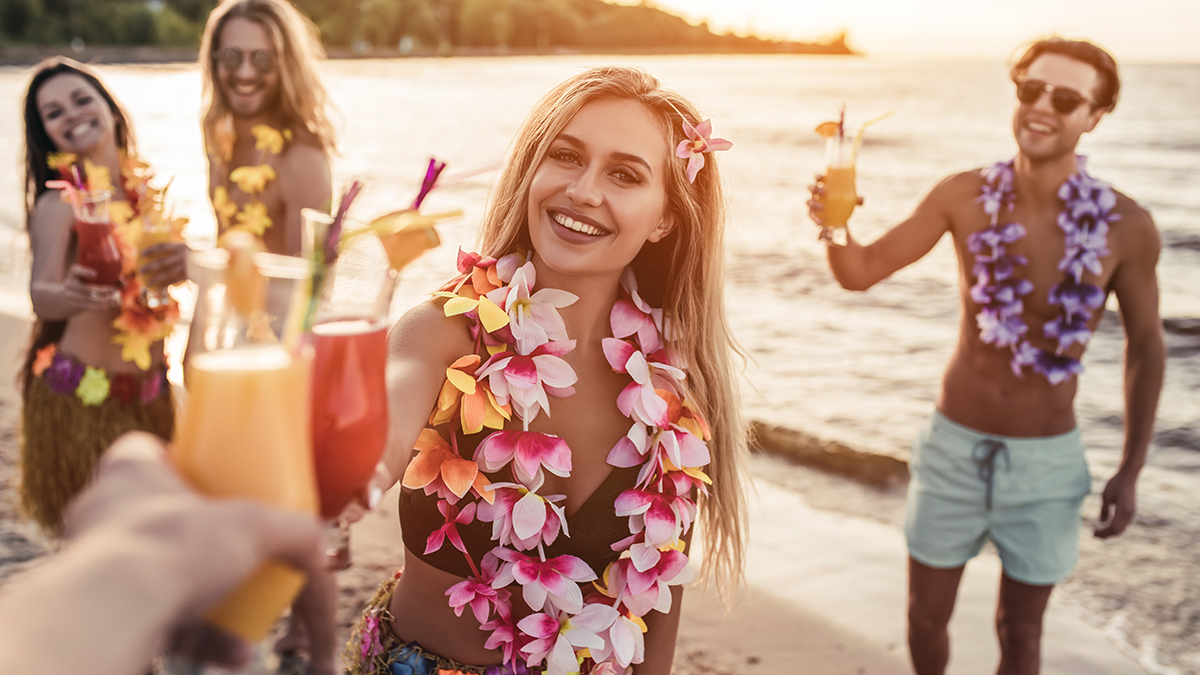 For adult summer birthdays, Cooke suggests taking full advantage of gorgeous summer evenings. "Laid-back gatherings, when the sun sets late into the evening, are so enjoyable. Or opt for a pool party or beachside celebration…where else can you blow out the candles with a frozen drink in hand?"
Know someone who's turning 21, 30, or the big 5-0 this summer? For the person celebrating a milestone birthday, Cooke likes the idea of whisking them away. "Tropical destinations are popular in those summer months, but if you're staying in the U.S., we recommend New England or the Pacific Northwest, areas that have so much beauty in the summer without the high heat or cold winter weather," Cooke says.
4 summer birthday themes for adults
Who says you have to be a kid to enjoy camp? Make silly crafts, learn to tie knots, and give everyone merit badges for their awesome achievements.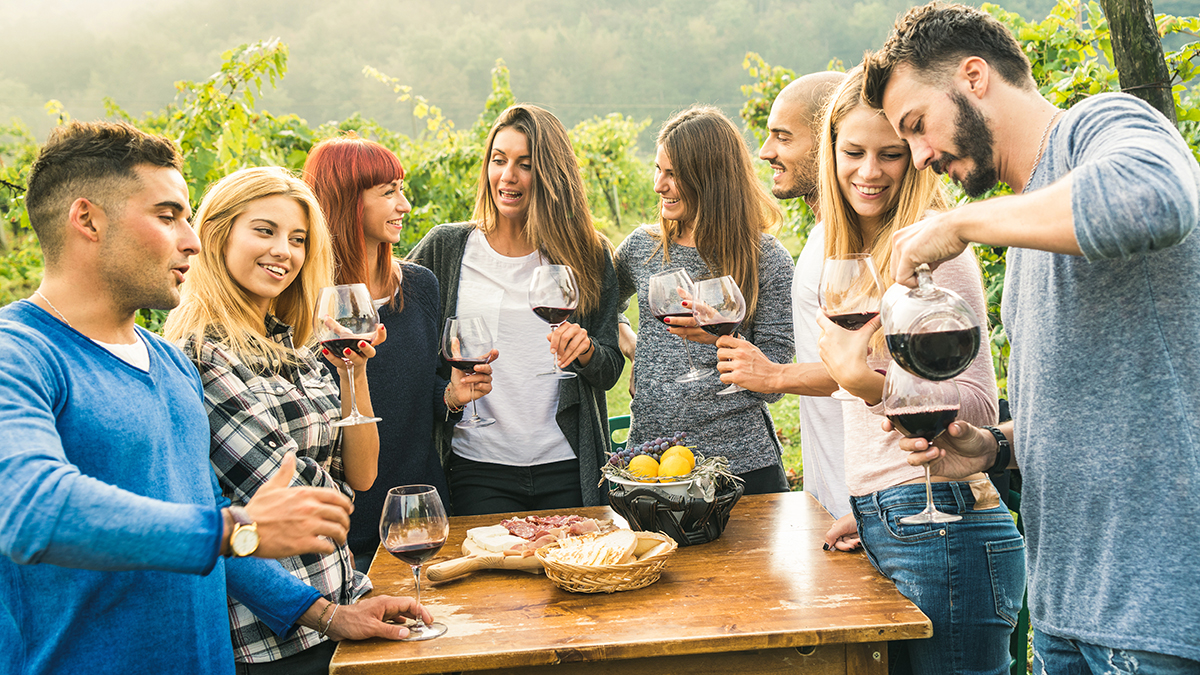 Parisian wine tasting party
Fancy up a deck or patio and serve up a mix of reds, rosé, and white wines along with fresh grapes, cheese, and charcuterie.
Color-themed party
Ask everyone to dress in the same color. Don't forget to end the night with a toast and sparklers (these aren't just for wedding exits anymore).
Hot tropics
Encourage guests to come in their best island attire (bonus points for the loudest Hawaiian shirts). Send out the tropical vibes with festive decor and coral-colored party fans, and indulge in some icy cocktails that will transport partygoers straight to a seaside bar (in spirit, at least).
Summer birthday parties for kids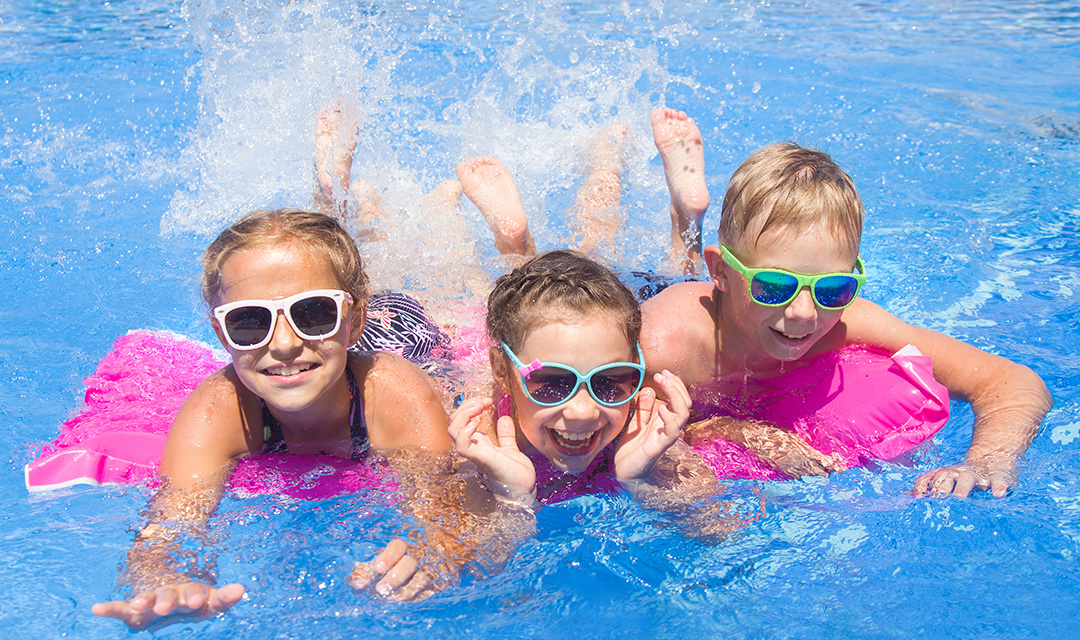 Now, about those kiddos. A summer birthday for younger ones means you'll want to track down school friends to get invites out to everyone. Cooke says it's also important to consider the summer heat and other related factors. "Summer birthdays for kids can be a blast but can come with a few challenges, especially if you're hosting outside." She suggests always keeping sunscreen, bug spray, and a first-aid kit on hand. "And we can't stress adult supervision enough, especially for pool parties, bounce houses, and campfires."
4 summer birthday themes for kids
Backyard camp-out party
Roast marshmallows, set up pop-up tents with sleeping bags, tell scary stories, and sleep under the stars.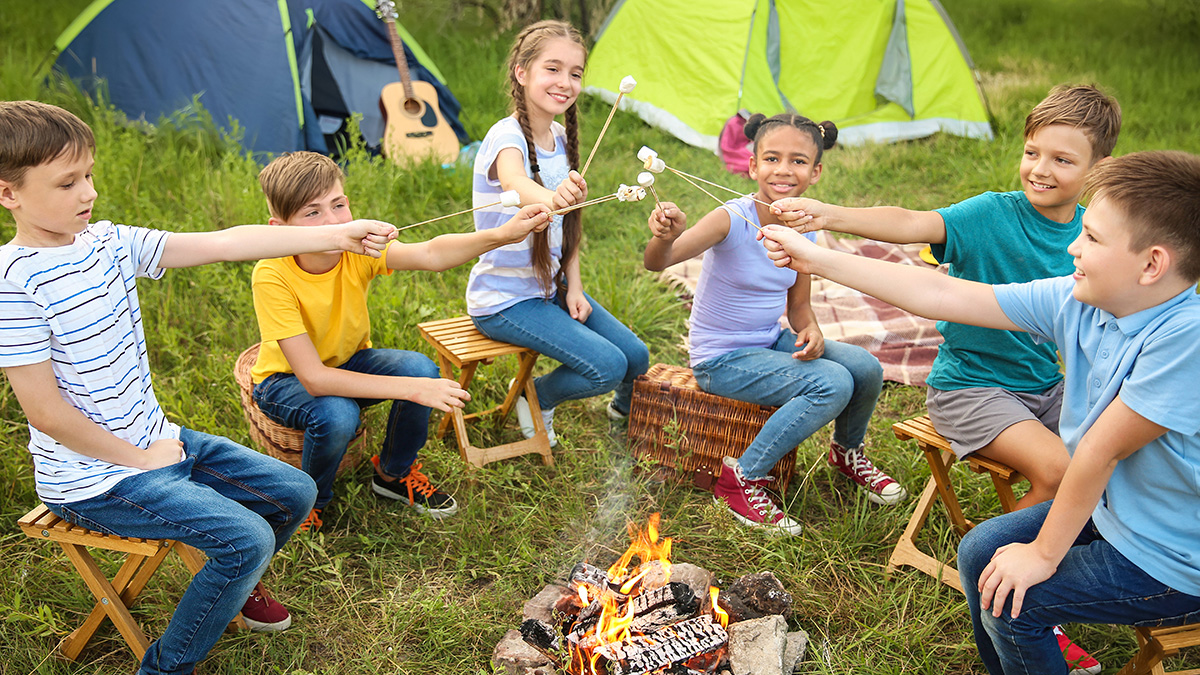 Magic garden party
Think gnomes as decoration, cupcakes decorated like mushrooms, cookies with "fairy" sprinkles, and grow-your-own crafts.
Drive-in movie night
Keep this party low-key, with an outdoor projector playing a favorite flick and an ice cream bar or popcorn station.
Mermaid/Merman party
Tails are optional, but "sea" food is a must (or maybe just the fish cracker variety). No pool? No problem! Get well stocked on water balloons and Super Soakers. Indulge little ones in their own summer dessert board that's just as fancy as the grown-up variety.