Learn more about the wonderful world of wine in our series "Uncorked," where we explore everything from winemaking and wine lingo to wine drinking and wine pairings. Wine trends are vastly changing and those who imbibe are reaping the benefits, so is the planet.
To say wine was popular in 2020 is an understatement. Sales surged through the roof. Everyone from the casual wine drinker to the wine enthusiast seemed to support their local wine shops; many tried online ordering for the first time. The advent of virtual happy hours and canceled events led to folks uncorking bottles they had saved for special occasions too. Appreciation for and an interest in wine knowledge has grown exponentially and is expected only to increase.
Consumers have also become more mindful about what they drink. There's a demand for industry transparency in the use of ingredients, farming practices and packaging, and how all this impacts the environment.

These new behaviors started to change the wine landscape in 2020, and the industry has taken note. For 2021 and beyond, winemakers and wine sellers are learning to adapt and adopt best practices for giving the consumer the most information while still also offering a quality bottle.
2020's Immediate Impact on Wine Consumption
According to the Wine Market Council — which provides research and insight into the U.S. wine market — the closing of restaurants and bars in many cities in 2020 led to a 66% surge in retail wine sales, while online sales skyrocketed, increasing by 225%, to a level never seen before.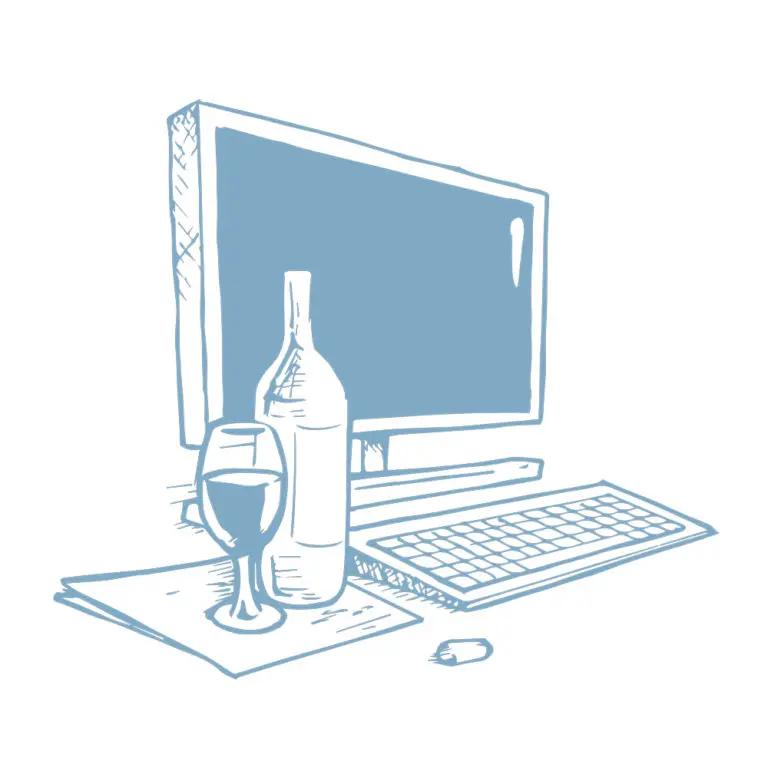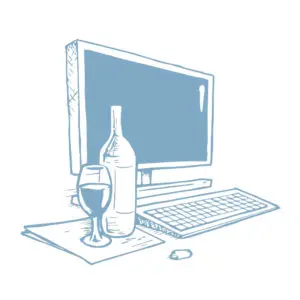 Wineries also found creative ways to reach their customers directly via virtual tastings with winemakers, sommeliers, and notable industry personalities. Napa Valley's Charles Krug began offering virtual tastings that varied from a three-bottle beginner's pack hosted by a vineyard ambassador to a curated pairing of older vintages with charcuterie and cheese led by the head winemaker.
Ponzi Vineyards in northern Oregon started offering guided virtual group tastings for four people with a vineyard ambassador, who sends each participant their own package of wine and walks them through everything from tasting notes to soil composition of individual vineyards.
Innovative direct-to-consumer programs like these have led to a 72% increase in new buyers in the online marketplace, according to wine consultant Danny Brager, who spoke on the topic last April in a webinar sponsored by the Wine Market Council.
Personalized Wine-Shopping Experiences
Personalized retail and online shopping experiences combined with the rise of virtual wine tastings from the comfort of their own homes have led to a spike in consumers' curiosity, with people exploring more offerings than their usual go-tos. Even the oldest wine shop in the United States, Acker Wines in New York City (opened in 1820), has gotten in on the action. It's had great success turning customers on to new varietals with its Friday "Lunch in the Vineyards" tastings, which feature a fresh lineup of wines and different expert hosts and locations each week.
Watch out for virtual reality tastings to expand in the industry as well, such as those run by companies like VRWein, which uses virtual reality technology to curate what you're seeing while you taste, creating an immersive environment that affects all your senses.
Trying Something Old but New
Lesser-known grapes stepping out on their own are gaining popularity. For example, Carignane, meunier, cabernet franc, and trousseau are some grapes that most causal wine drinkers may not have heard of.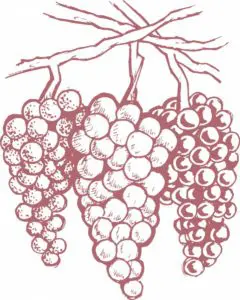 Marquis Williams of the wine subscription service Highly Recommended in Brooklyn, New York, recounts that at his recent winetasting event at the Soho House in Chicago, "the most interesting and talked-about wine of the night was a magnum of sparkling red from Galicia [Spain], and it was 100% braucol." This is a blending grape from southern France of which Williams says, "I never heard of it until two weeks ago. I thought it would be fun to throw it in the lineup and was pleasantly surprised when most people chose it as their favorite."
You can find some great old vine Carignanes in California from Onward Wines and Lioco. Winemakers like Ravines in the Finger Lakes and Wölffer Estate in Long Island are making fresh, easy-drinking cab francs that somehow still have powerful, dusty dark fruit and earthy secondary flavor profiles.
Teutonic Wine Company, which has a tasting room in Portland, Oregon, is producing a delightful red table wine from meunier, a grape commonly used for rounding out Champagne blends. Christopher Freund, a Level 2 Certified Head Sommelier for Gotham Bar & Grill in New York City, describes it as "a bit lighter in body and more floral than the typical Oregon pinot. It's ideal for a chilled red."
Consumer Awareness
Customers are paying more attention to their health and well-being and are consequently more interested in knowing what's in the wine they're drinking. A joint Harris-Nielsen survey showed that 67% of Americans want to know every ingredient in a bottle of wine, but U.S. law does not require wineries to list them on their labels. Doing so voluntarily would give wineries the opportunity to build trust with consumers and increase brand loyalty.
Many people are also learning about wineries' farming methods and practices, which smaller wineries are more likely to share than large bulk-wine producers. "Smaller producers will get more attention as consumers become more conscious of wine sourcing and continue the push to support small business," says Freund.
On Long Island, some wineries already doing this are the fully biodynamic vineyards of Shinn Estate, known for its rosé, and Channing Daughters, which makes one of my favorite sauvignon blancs from fully sustainable farming methods. On the West Coast, Stolpman Vineyards in Santa Barbara, California, and the Eryie Vineyards in Oregon's Willamette Valley have also developed loyal followings through their natural winemaking practices and transparency in production and ingredients.
Eco-Friendly Packaging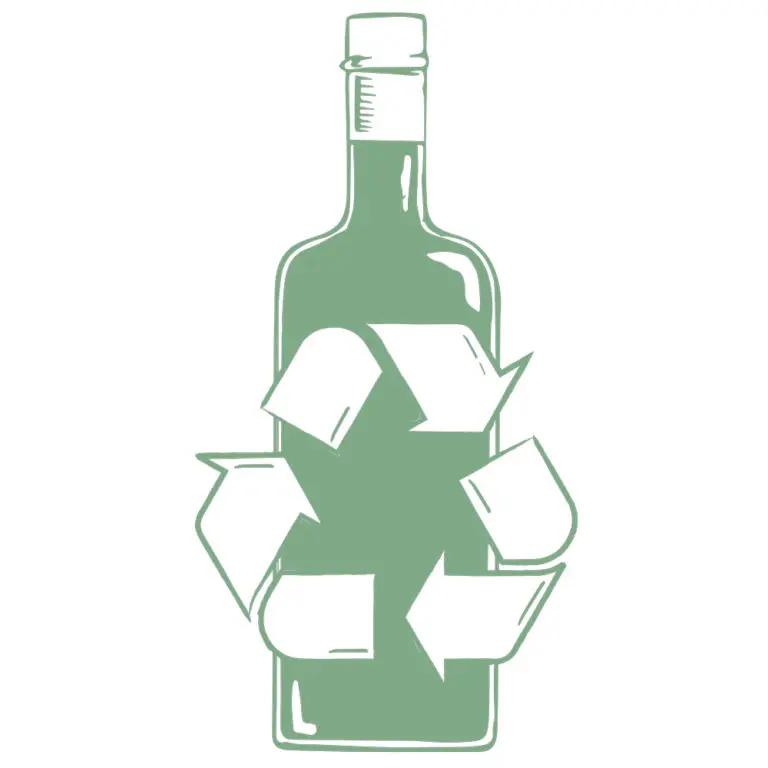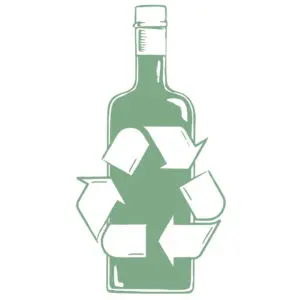 With increased concern over environmental impact, wineries are turning to alternative packaging made from biodegradable materials like recycled cardboard instead of Styrofoam. Sustainable packaging company Frugalpac has even developed a wine bottle made from 94% recycled paperboard with a carbon footprint up to six times lower than that of a glass bottle, and a water footprint at least four times lower than that of glass. While it's not suitable for wines kept longer than a year, considering that 80% of all wine sold in the U.S. is consumed within 24 hours, such eco-friendly packaging offers the potential for widespread use that could result in a significant reduction in glass.
Co-fermentation
Co-fermentation is the blending of red and white grapes in the same wine. While it may sound unusual, the practice has been in use for many years in places like the Rhône Valley in France, where vintners use the white grape viognier to round out some of their heavier red wines.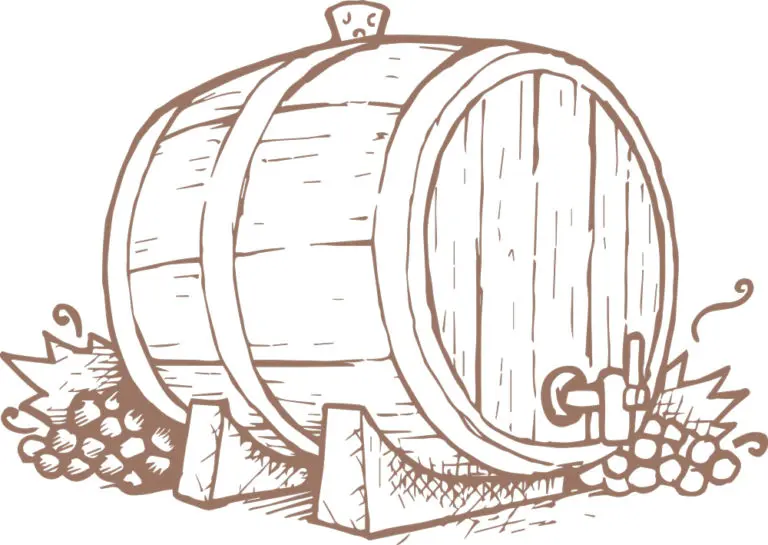 A classic example of this is E.Guigal's Côte-Rôtie Brune et Blonde — a dense, powerful wine with meaty, smoky flavors and a long finish, or aftertaste. Williams offers up a more playful expression of this technique from La Ferme du Plateau's Fouzy Tout. He describes it as "superlight and bright with slightly tart initial fruit notes: juicy, easy, and superfresh on the palate, with balanced acidity, slight earth tones, and a snappy, crunchy, cranberry finish."
Williams expects to see more of these "light and lively" co-fermented blends as winemakers take advantage of customers' more adventurous palates.
A great domestic example of blending red and white grapes is Channing Daughters' Mosaico, which is a consistently complex wine with a broad spectrum of fruit flavors that still manages to achieve a clean, fresh finish.
The Return of Large-Format Bottles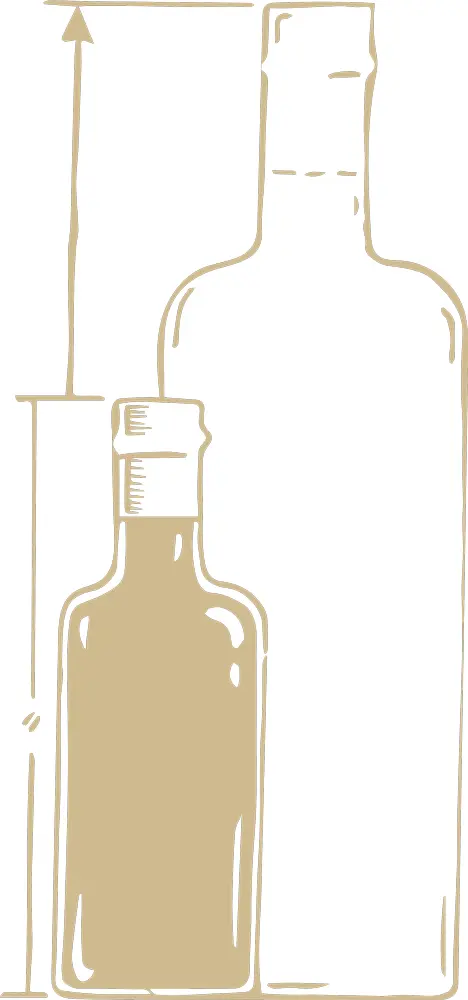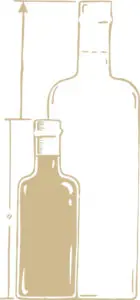 As restaurants start to reopen and larger groups of people begin to dine together again, bigger bottles will make a return. It's time to break out those magnums (1.5 liters) and jeroboams (3 liters), depending on the size of your celebration.
Williams recommends a magnum of sparkling Crémant de Bourgogne from Burgundy like Clotilde Davenne Brut Extra. He explains, "Champagne and sparkling wines are usually better in magnum bottles because they have more room for the bubbles to 'live' and not be forced so tightly together, which helps with texture as well as flavor."
With fewer people dining out the past year and gathering in homes, large-format bottles of wine have been aging nicely in cellars, storage rooms, and distributor warehouses, waiting to be uncorked and enjoyed.
Popping and pouring wine from these large bottles, while half the fun, can be challenging. Most people can still pour a magnum with only one hand, but beyond that, you'll need to get creative or get help. For a double magnum or jeroboam, line a picnic basket with a towel and then rest the neck of the bottle on the basket's side while placing the bottom of the bottle in the corner. That way, you can use the handles to pour the wine as if you're watering a plant.