"MVP Moms" explores the critical role moms play at the heart of families. These uplifting stories show that Love Makes a Family and why there are #NoLimitsOnLove. Being a mother is a full-time job. For chef Antonia Lofaso, that was on top of her already full-time job as a chef. And then she became a single mom after her daughter's father died.
For the past 20 years, chef and TV personality Antonia Lofaso has been making her mark on the American culinary industry.
Antonia has competed alongside top chefs and been the victor in head-to-head kitchen duels. She helped shape L.A.'s diverse dining scene as partner–owner–executive chef of a local restaurant empire, and on top of that, she authored a cookbook. You may have seen Antonia as host and judge on numerous cooking and food competition shows, too, and she even made a guest appearance on ABC's The Bachelorette.
Yet for all her culinary accomplishments, Antonia is most proud of one far more personal: being mother, mentor, and best friend to her 21-year-old daughter, Xea Myers.
Xea was born in Los Angeles in March 2000, just a few years after Antonia had completed her studies at the famed French Culinary Institute (now the International Culinary Institute) in New York City.

The family was one of love, laughter, music, and, of course, food until a tragic day in November 2011 when Xea's father collapsed outside his Beverly Hills home and died a few hours later in the hospital.
Just days shy of her 35th birthday and on the cusp of a burgeoning culinary career, Antonia suddenly found herself as a solo parent to an 11-year-old daughter. This experience forever changed their lives.
A Road Built of Sacrifice, Not "Unicorns and Rainbows"
Antonia spent her childhood in the suburbs of Long Island in a Sicilian-Italian-Jewish-American family. From an early age, she knew she wanted to be a mom. "It was never a decision. It was always, 'I'm going to be a mother,'" she states matter-of-factly.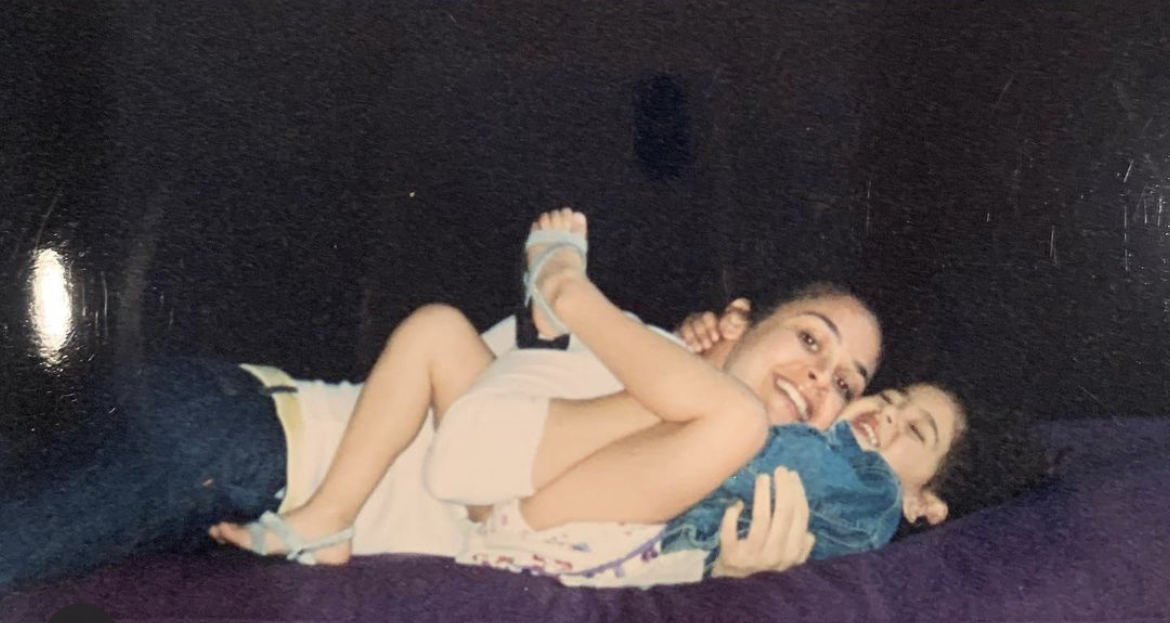 After Xea was born, Antonia continued to work full-time. In mid-2007, when Xea was 7, Antonia was tapped to open Foxtail in West Hollywood as its executive chef. Just as this impressive career milestone was happening, the chef found herself 2,000 miles away from her young daughter to compete on Bravo's Top Chef: Chicago.
Four years later, when tragedy struck, Antonia found herself thrust into the role of single parent, having to figure out how to be both mother and father while not losing sight of her professional goals.
"Trying to build a career while trying to raise a very young child is not always easy. It comes with balance," Antonia says. "There wasn't a lot of time I was able to spend with Xea as a very young girl. There were swim meets that I missed. There were teacher conferences that I missed. There were dinners over and over that I missed. And it weighed [on me].
"That road wasn't always filled with unicorns and rainbows," she adds. "That road was filled with a lot of anger, resentment, irritation on both our parts."
Today, at 21, Xea is grateful for all the sacrifices her mom has made. "I know my mom had me at such a young age," she says. "And I see this beautiful life that we live together now, all the things I'm able to have because of the hard work that she's put into it.
"I am extremely proud of who my mom has become over the years," Xea says, beaming. "I am beyond impressed."
---

---
Food, Fun, and Fitness are a Family Affair
Stumble onto the Instagram accounts of chef Antonia or Xea, and you'll be greeted with envy-inducing images of food, fun, and fitness.
You might think a culinary powerhouse like Antonia would lack the time and desire to cook when she's home. Maybe she'd just want to relax in between filming, traveling, overseeing four L.A.-area restaurants, and creating her chef-inspired apparel brand Chefletics. But no. Making memories with her daughter comes first.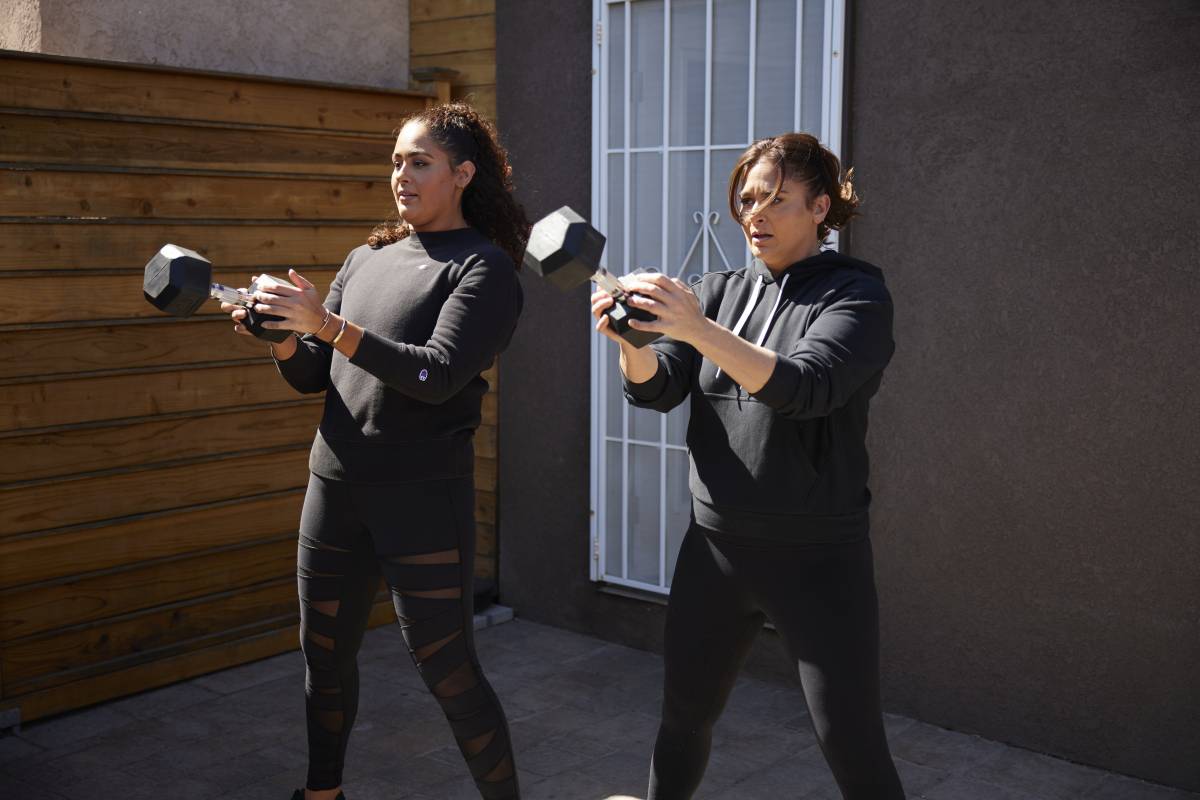 "Xea and I actually cook together all the time," Antonia says. "Teaching her how to cook anything … those are moments that she will have forever. And honestly," she adds, "these are the memories that I grew up with: my grandmother, my mother, my father, my uncles who own pizzerias. I remember those moments of making dough or making pasta or roasting potatoes. Creating those moments through food is a real thing."
"We love to cook together," Xea adds. "But also, we take our health and wellness really seriously." In fact, Xea and her mom make time to work out every day together: "It's so much fun," she says. "We call it a summer camp."
When the CrossFit sessions end, mother and daughter keep the competition going with games — specifically, cards. "Cards is a very big tradition…we take it very seriously," Xea warns with a smile.
Flipping the Script on Mother's Day Memories
In reflecting on past Mother's Days, Antonia and Xea agree that the celebrity chef has spent most — if not all — of those holidays working to bring joy to other people's celebrations. But that hasn't stopped them from finding time to honor their unique relationship in their own way, on their own time.
One tradition they've established takes a Freaky Friday approach to celebrating Mother's Day and Xea's birthday. "We have this thing where my birthday is her day, because I wouldn't have a birthday without my mom," Xea explains. "But if she was going to take that credit, then Mother's Day is mine, because she wouldn't be a mom without me."
A Very Dynamic Duo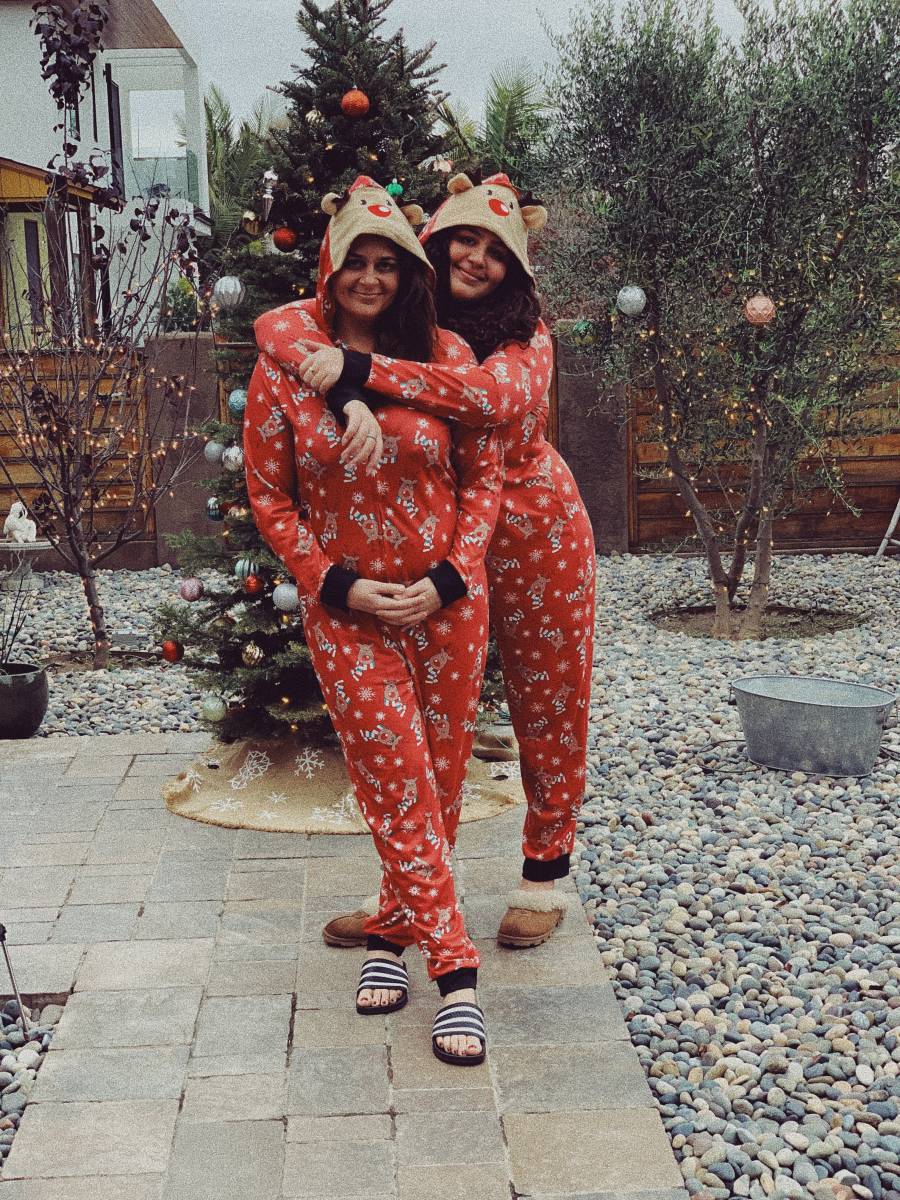 The deep love and mutual admiration of this mother–daughter duo are palpable. They share the same bright, welcoming smile and finish each other's sentences as if they also share one mind. And since it's just the two of them against the world, they each take immense pride in being the other's mirror and motivator in life.
"My entire motivation all the time was about creating this life for us," Antonia says. "Xea is the reason my career is the way it is."
And what a career it's been, from making corn dogs at Hot Dog on a Stick at the Sherman Oaks Galleria to working under the tutelage of Spago Beverly Hills' Executive Chef Lee Hefter to teaching actress and singer Selena Gomez how to properly prep an octopus over video chat. There seems to be nothing that Antonia Lofaso can't do with daughter Xea by her side.
"My mom is, hands down, the strongest and most hardworking person that I have ever come across," Xea says. "You just have to know us to understand the energy that we have and the relationship that we share. It's very special, for sure."