Pack your bags! "Latitude" will take you to the best places to eat, drink, and stay to experience the planet's most unique destinations.
The bachelor party dates back to the 5th century B.C., when the Spartans celebrated the groom's last night as a single man. Thousands of years later, guys are still gathering to show the soon-to-be married man some good times. This long-time, pre-wedding ritual has certainly gained a reputation for having its share of shenanigans, but that's not what it has to be about. (Sorry, Las Vegas.) From chilling with oysters to attending a sporting event to fly fishing, these three lesser-known bachelor party destinations will make for a memorable weekend.
Point Reyes, California
You and your buddies have done some crazy, never-to-be-spoken-of-again stuff over the years. So maybe it's time to slow down.
Just over an hour's drive from San Francisco, Point Reyes Station is ideal for hanging out, seeing some killer scenery, and eating really good food.

"What better way to experience the last days of single life than with artisan cheese tastings, oysters, and other locally sourced specialties!" says Gina Marr-Hiemstra, vice president of the Marin Convention & Visitors Bureau
Arrive early enough on Friday to make it to Hog Island Oyster Company. Treat yourself to lunch at the Boat Oyster Bar (open only until 3 p.m.; reservations are essential), and/or pick up your own oysters and shucking utensils at their retail outlet, the Hog Shack, for some fun hands-on shucking when you get to where you're going. Just make sure to bring a cooler for the oysters. (This will also come in handy for storing those weekend beers.) After an afternoon of shucking, get everyone together for a nice dinner at the Sir and Star, where the chef's dedication to and creativity with hyper-local cuisine is legendary.
On Saturday morning, fuel up with coffee and baked goods at the Bovine Bakery, and then stop in to the legendary Cowgirl Creamery for some sandwiches and cheese, of course, to take with you on your journey into nature. There's about 70,000 acres of national seashore here, with about 100 different hiking trails. You can even book a horseback excursion in the area. The Tomales Point Trail, an easy 4.5-mile hike out to a dramatic promontory overlooking the Pacific, has views of sea lions in Bodega Bay. Limantour Beach is backed by magnificent cliffs and good for swimming, depending on the weather, so don't forget to pack your trunks.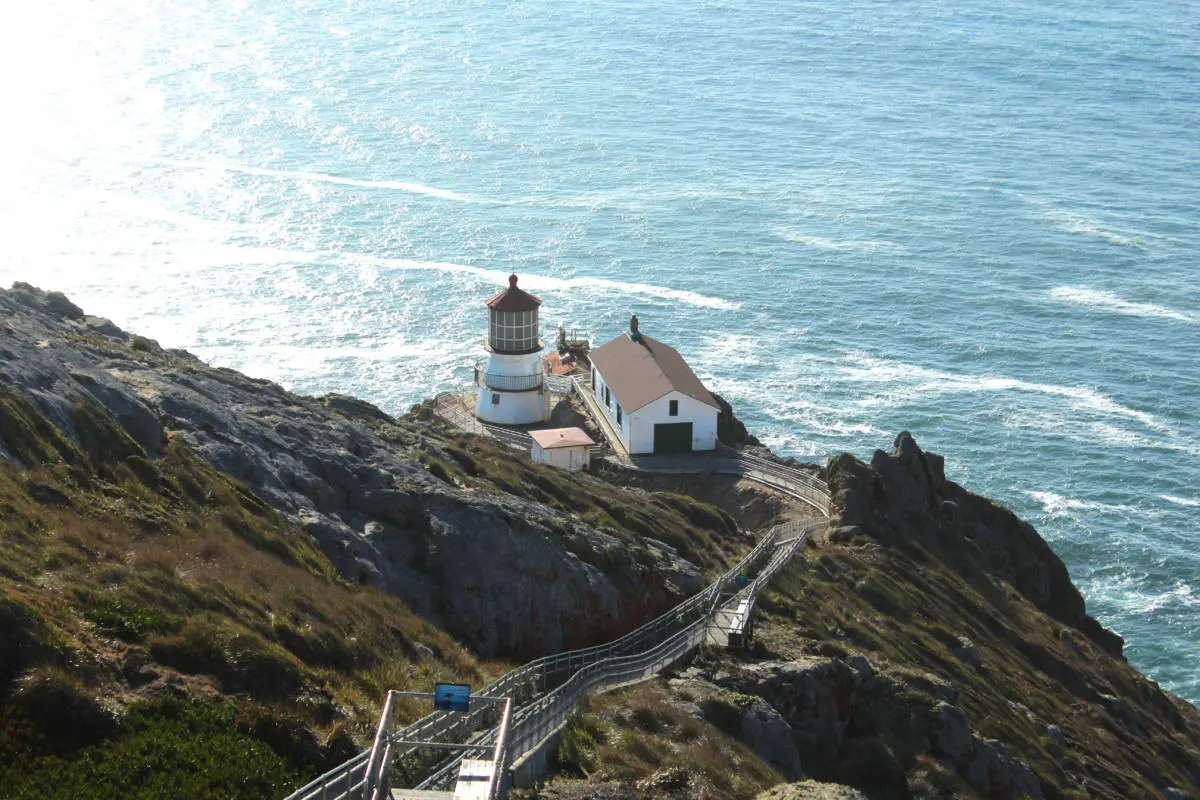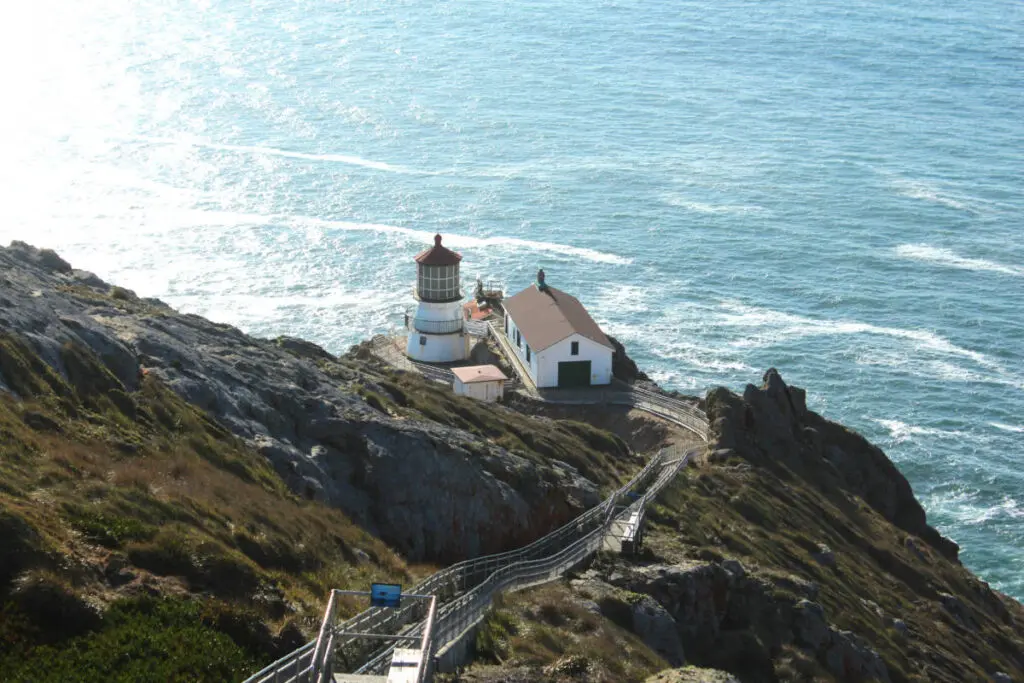 Later, after everyone's cleaned up, head into Point Reyes Station for dinner. Cafe Reyes has great pizza, and a great patio on which to enjoy said pizza. Another good option is the Side Street Kitchen, where the menu focuses on rotisserie meats and local produce. Then check out the Old Western Saloon, which gets pretty happening on weekends, with live music and dancing, plus a couple of pool tables.
On Sunday morning, get the guys together for brunch at The Station Cafe before you head back to San Francisco and disperse.
For places to stay, consider the modern-rustic Olema House, with its sophisticated Due West Tavern serving dinner and weekend brunch. Nick's Cove has waterside cottages with spectacular views over Tomales Bay and a renowned seafood-centric restaurant.
Seattle
Seattle is a great West Coast hub to gather everyone for a weekend of good times. Famous for its coffee, beer, outdoorsy vibe, and professional sports teams, Seattle also has a killer food scene and legendary live music. Depending on everyone's interests, you could get tickets in advance for a sporting event or concert, but there's plenty to do otherwise.
There are lots of neighborhoods in Seattle, so pick somewhere convenient for everyone to stay; downtown or Belltown are central to restaurants and bars, and rideshares make it easy to get around. Some of our favorite places to stay include the Ace Hotel in Belltown, which is trendy and fun, as well as something of a budget option if you don't mind sharing a bathroom. Seriously, there's a shared bathroom down the hall. The State Hotel is a stylish new property that melds a hip aesthetic with a convenient location, not to mention a fabulous ground-floor restaurant, Ben Paris, that's been a big hit with the locals. When you try the buttermilk fried chicken with spiced honey and mustard vinaigrette, you'll know why.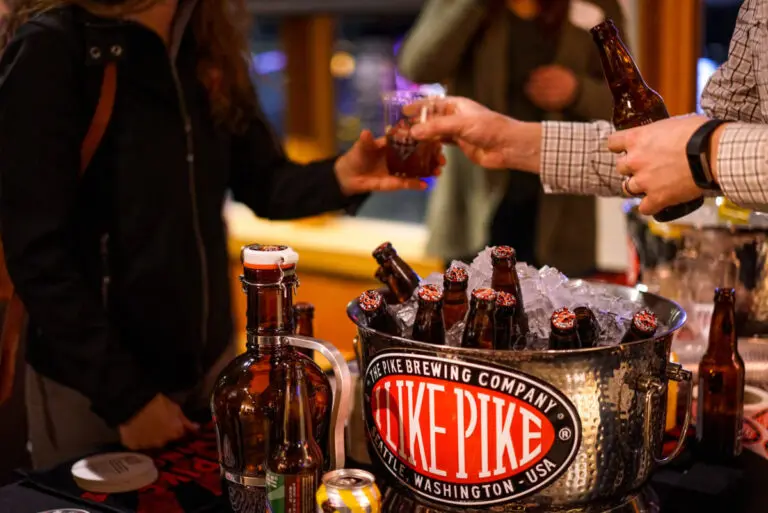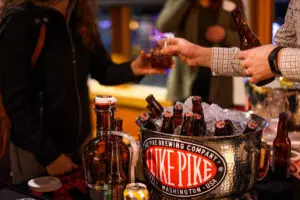 Start exploring the city's craft beer scene right away. The Pike Brewing Company regularly has at least 12 beers on tap and a selection of bottled ales, lagers, and more from around the world. There's also a beer museum and tours of the gravity-flow, steam-powered brewery.
Then, since every respectable guy's weekend ought to involve steak, head to the historic El Gaucho steakhouse, famed for its 28-day, dry-aged meat. The original location opened in 1953, but a magnificent new flagship opened last year in the Union Stables building in Belltown.
On Saturday, assemble everyone (not too early) for brunch, and then embark on some fun, be it a sporting event, in-door skydiving, a kayaking tour of Puget Sound, or, for movie buffs, a visit to the Museum of Pop Culture. Then it's time to head over to the Flatstick Pub, where you can sample some more West Coast beer and pretend to "be the ball" at the indoor mini-golf course. For dinner, do it up nice: Matt's in the Market, right in Pike Place, is famous for its fresh fish (salmon, anyone?), seasonal menus, and spectacular views. Afterward, check out the midnight burlesque show at the Can Can at its convenient new location, also in Pike Place Market.
Sunday morning is the time to experience dim sum, the traditional Chinese brunch consisting of many small plates. Pile everyone into a taxi and head for the Chinatown-International District, where there are plenty of options from which to choose. Classic spots include Jade Garden and Harbor City, both known for their delectable and authentic food.
Whitefish, Montana
For the ultimate bachelor getaway for guys who are into nature and sustainability, a long weekend in gorgeous Whitefish, Montana, is something you'll remember forever.
This welcoming city is the gateway to all-day adventure: exploring the mountains and lakes of Glacier National Park, as well as the skiing and mountain biking of Whitefish Mountain, not to mention Whitefish Lake.
"The focus for visitors in Whitefish is to promote responsible and sustainable travel and recreation, and to leave no trace," says Brian Schott, communications and sustainability manager for Explore Whitefish. "Our 'Be a Friend of the Fish' campaign asks travelers to take care of the people and place they are visiting."
When everyone gets to town on Friday, catch up at the Bonsai Brewing Project to try some of its small-batch craft beers. Then, for dinner, head to Abruzzo or Ciao Mambo for quality Italian (you might want to get some carbs in preparation for a big day of activity Saturday) or to Piggyback BBQ for a real meat-fest.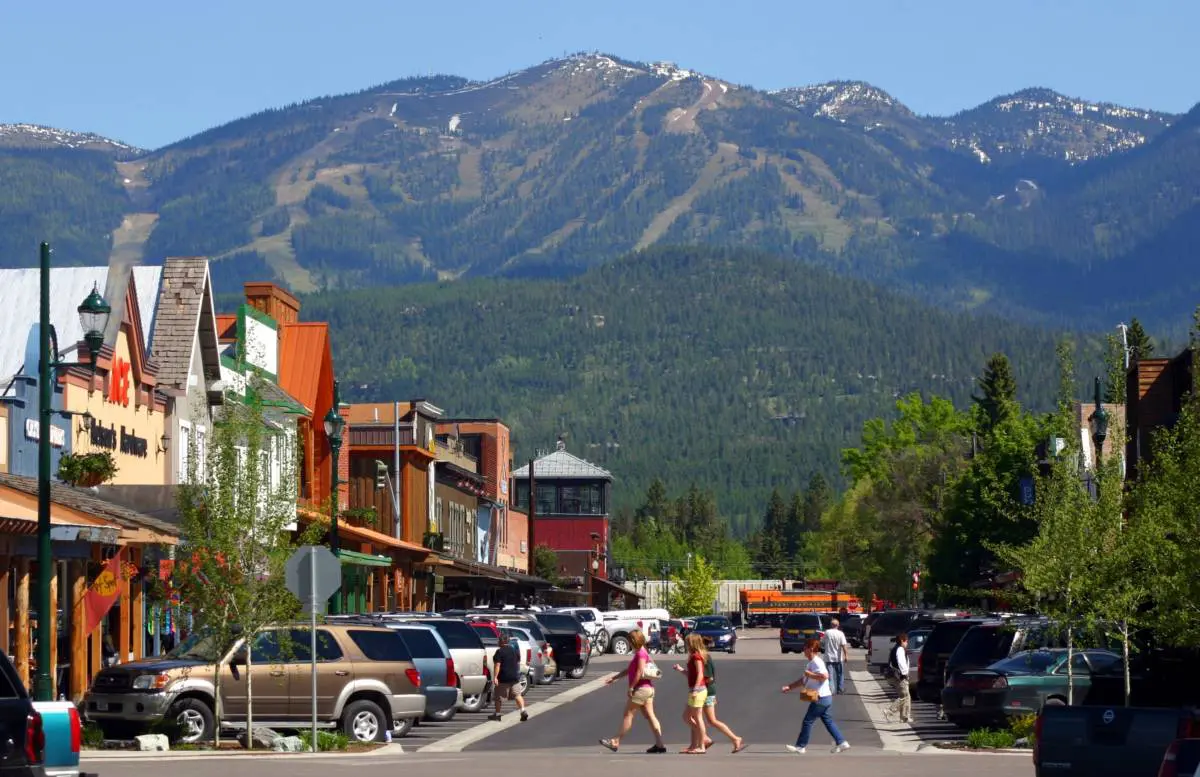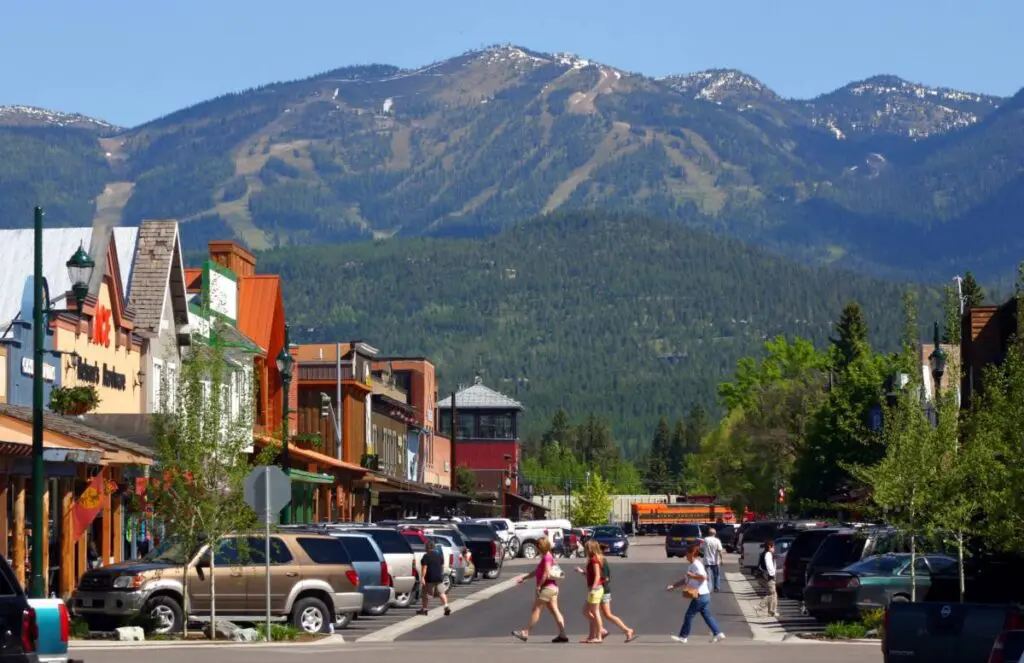 Start your Saturday with a caffeine fix, along with breakfast pastries and sandwiches, at Montana Coffee Traders. Then it's time to get outdoors and explore everything the lake and the mountains have to offer. In summer, the activities in Whitefish range from boating to fly fishing to golfing to whitewater rafting, while winter means skiing, snowboarding, snowmobiling, fat tire biking, dogsledding, snow biking, ice fishing, cross-country skiing, and snowshoeing.
Glacier National Park offers countless options for exploring. Unsure where to start? Hire a local outfitter to plan an unforgettable excursion for you. If skiing, snowboarding, or mountain biking are what you're after, you can't go wrong at Whitefish Mountain Resort. This property also boasts tons of hiking trails, including the popular Whitefish Trail, with spectacular scenery. If your group prefers to spend the day on the lake, consider renting a speed boat or a pontoon boat at Whitefish Marine.
After a day of activity, you fellas are going to be hungry. Do dinner right at the highly regarded Cafe Kandahar, where chef Andy Blanton has been accumulating accolades for his creative farm-to-table cuisine since he took over the kitchen in 1999. If anyone has any energy left, you can hit up Spotted Bear Spirits for creative cocktails like the Snowghost: vodka, coffee liqueur, half n' half, cold brew, and soda.
On Sunday morning, get everyone up for breakfast at Loula's Cafe, a local institution in an old Masonic temple. Whatever you order, make sure hash browns are part of it, and note that Loula's is famous for its homemade pies.
For accommodations, pick somewhere like the incredible Lodge at Whitefish, right on the lake, and you'll be perfectly situated for all the outdoor activities you can think of — in summer or winter. Other options include the Firebrand Hotel (sister property to the Lodge), right in town, or the cozy Good Medicine Lodge.