Do you find just having cake at a birthday party a bit boring? It's time to go big at your next birthday bash with a wide variety of sweet treats. Make it happen with this delicious dessert bar that offers everything from cake to cookies to chocolate-covered strawberries.
Here are three simple steps to creating a birthday dessert bar.
Layer it up
Mixing patterns, colors, and textures for any setup is a great way to make an impression. For this dessert bar, I chose a sampling of yummy treats, including the Birthday Petit Fours, Candy Craves Tray, Birthday Strawberries, and a Confetti Cake. I created a treat tower with a few of the smaller treats and added a cake topper for a dash of flair.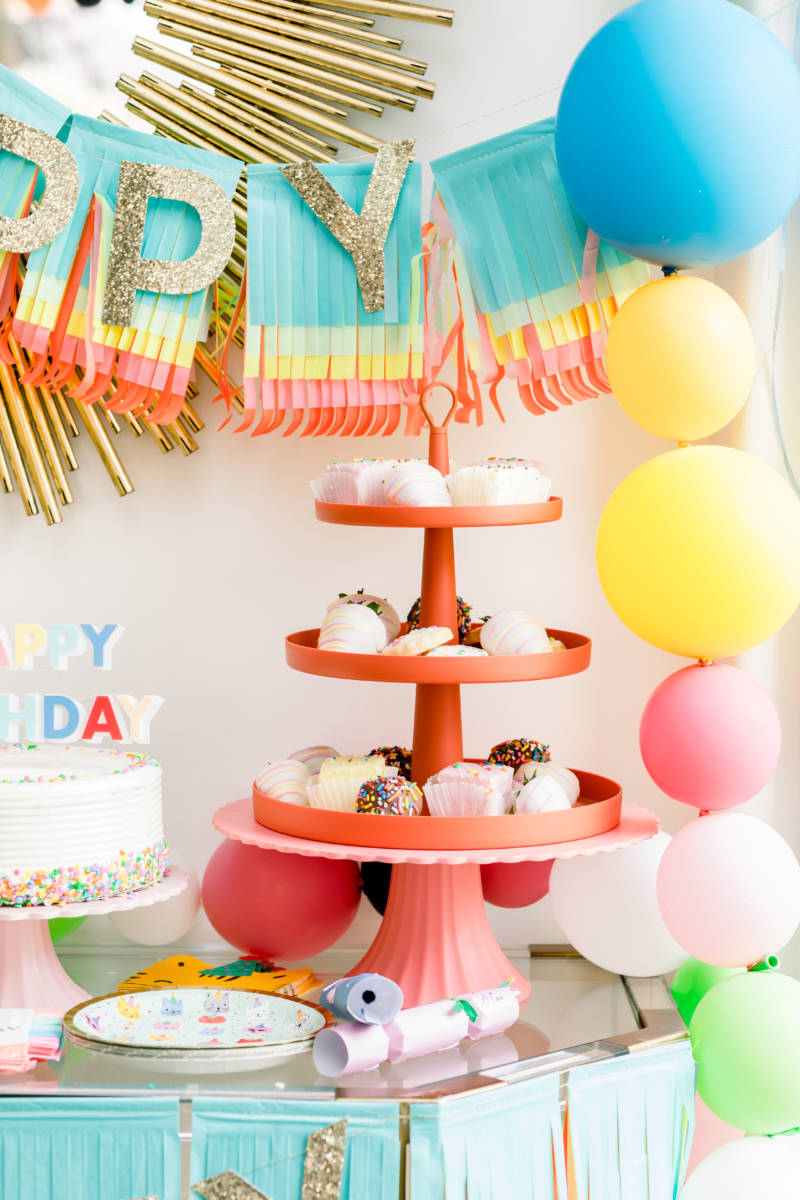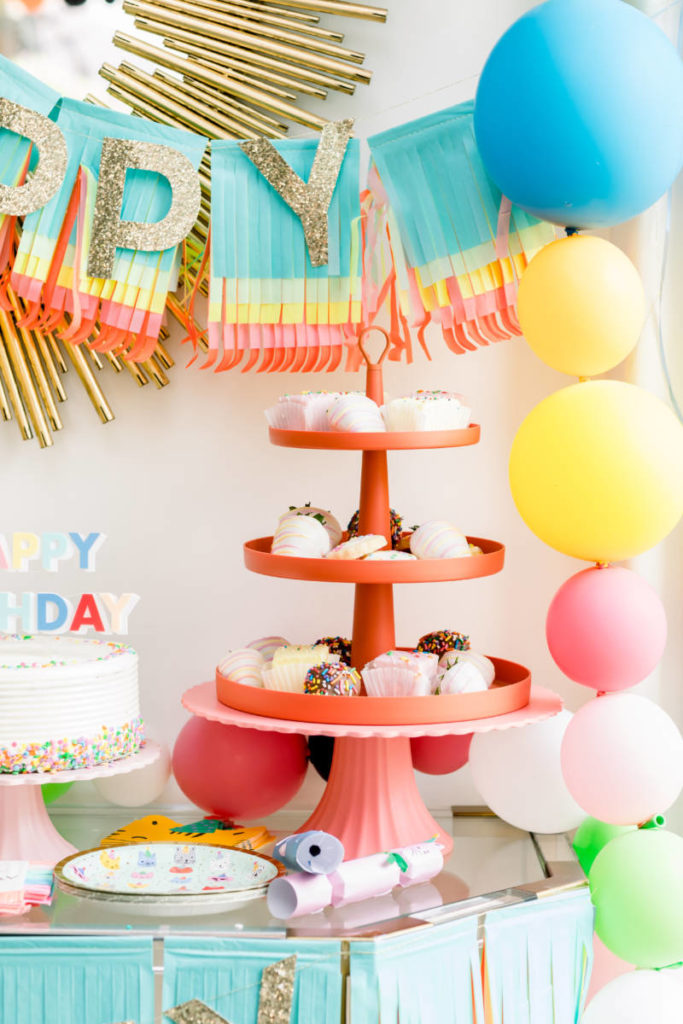 For the décor, I layered some fun party fans onto a birthday banner and finished it off with a quick link balloon garland. The entire setup can be set up in 15 minutes and lets every guest know that it's time to celebrate good times (come on!).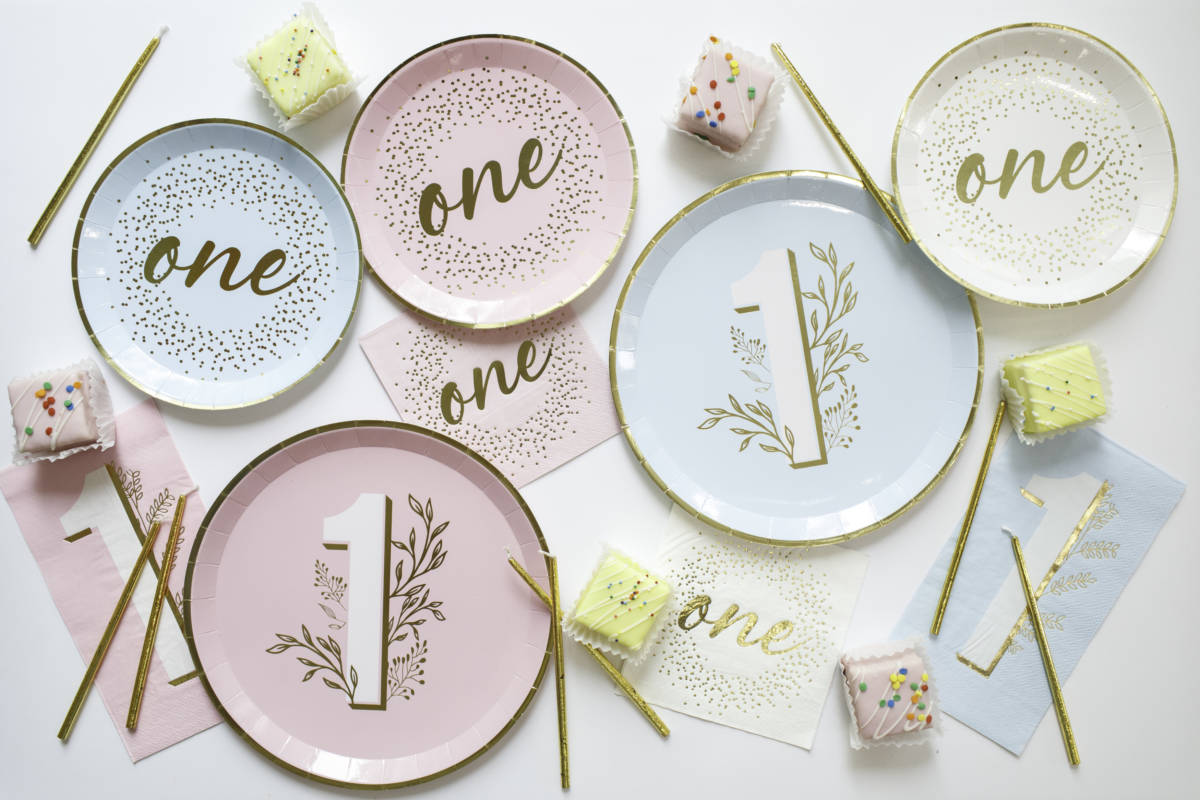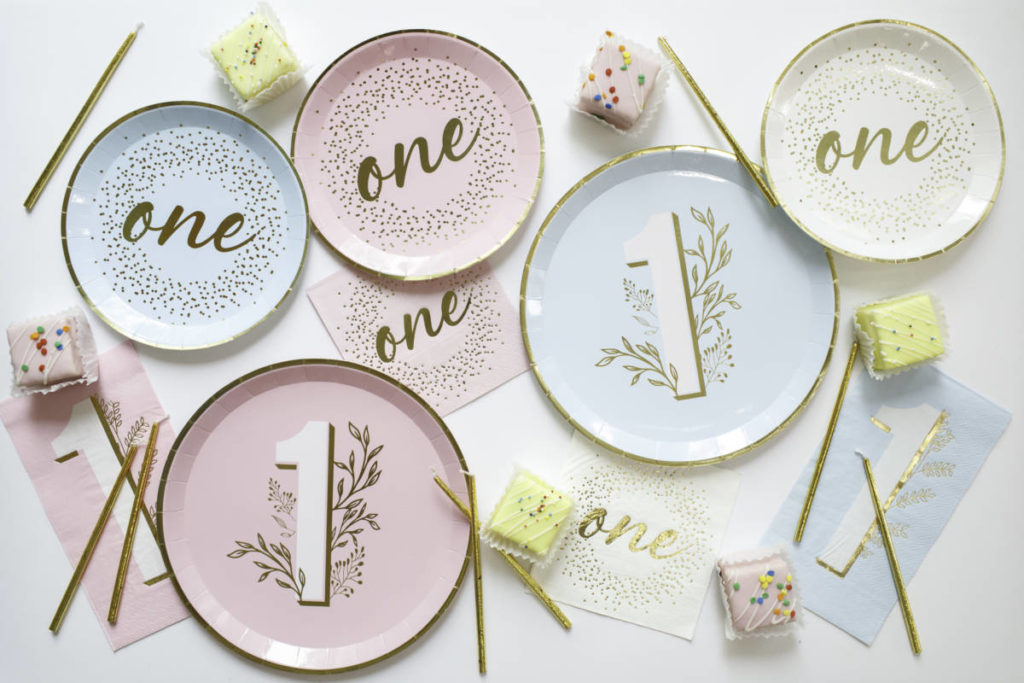 Don't be afraid of color
Adding a floral arrangement is a brilliant way to bring a splash of color to any spread. I used the Personalized Birthday Bouquet, which is overflowing with bright and happy colors. For an extra dose of fun, I tied some iridescent tassels to the vase to make it sparkle, because why not?
Pick paper goods to match your theme
Whether it's your first birthday or your 18th, using versatile décor products and treats, such as the ones above, will make it easier for future celebrations. Just change out the paper plates and napkins to fit your specific theme, and you're good to go.
---