The series "The Gift of Care" offers ideas, advice, and profiles for recognizing the caregivers in our lives. Being a caregiver is stressful, and many who take on this role do not get paid.
"Caregiving is something that's unexplainable," says Melissa Milarsky. "It's an experience that is life-changing in many ways." And Melissa would know. She's been both a receiver and a giver.
Melissa lived with her parents in Philadelphia from the time they supported her as a struggling single parent with her son, Robert (now 19), and when she was on disability after a car accident left her with two broken legs. "My devoted parents took incredible care of me while I was in casts," Melissa remembers. "They helped me bathe and walk, and even wrapped my legs up in a trash bag so my father could take me in our pool."
More recently, the tables turned and Melissa left her job as a hairstylist and makeup artist to care for her father. "I took care of him for about three years before he passed away from cirrhosis of the liver and congestive heart disease in 2019," she says. And when her mother, Norma, found out that her husband of 60 years had died, Melissa says Norma instantly developed dementia from the shock. "I knew at that point I had lost her mentally," she says, "so it felt like losing both of my parents at the same time."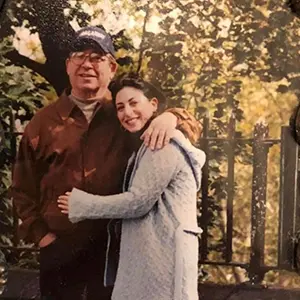 Norma died in January 2023. After years of living with COPD and dementia — she was also deaf and read Melissa's lips — she suffered a heart attack and collapsed at home. Melissa performed CPR, and then the paramedics came. "It was frightening to watch," she says. Although Norma's death was sudden and traumatic, Melissa was grateful she had the chance to see her mom looking peaceful at the funeral home before her memorial service. "I was relieved her suffering was over," Melissa says, "and that she was in heaven and had no more struggling."
A family of caregivers
"It was a wonderful experience taking care of my parents; I'm so grateful," Melissa says, while acknowledging that caregiving can be extremely hard, mentally, physically, and emotionally. Melissa is also happy that Robert grew up with such great role models. "My father and my son were inseparable," she says. "And Robert helped me take care of my mother from when he was 15 to now, when he's 19. I was a single parent, and she and my father were like his parents."
Just as Melissa learned to give back and help others from her mother, Robert followed his mom's dedication to his grandmother's care. He would give her breathing treatments and cook for her, Melissa says, as well as sit and spend time with her. "He's a strong, strong kid, he took great care of his 'bubby,'" she says, pride evident in her voice. "[His grandparents' illness] really took away a lot of his childhood — because my mother was at higher risk of COVID, he did school from home, which also took him away from his friends."
Melissa is also quick to acknowledge the vital help she got from her brother, Jeff, who lives in New York but was determined to be hands-on in the care of his parents too. "I worked in harmony with my brother, who's a musician, and he took care of all the bills, finances, things to do with the house, always doing for the family, which was an incredible help." Their mother taught Jeff and Melissa "such deep, deep emotions and feelings," Melissa says, "and she taught us to be real, good people."
A giving role model
Melissa and her whole family were inspired by her mom, Norma: "She volunteered at the synagogue when we were kids and was always working with the PTA," Melissa says. "She showed me what a mother was, what a woman was."
That influence extended to Melissa's friends, too. "Growing up, we were that house to come to. My mom was the cool mom — all my friends would come to talk to her about anything."
Now Melissa does her own outreach, going to downtown Philadelphia every week to feed homeless people and those who are addicted to drugs. "My mom taught me to give back, and I expect nothing in return. I box up meals — she even wanted to go with me to hand them out! I tell people that the food comes with love from me and my mom."
She's taken Robert with her to buy backpacks to fill with school supplies for students who need help at the start of the school year, too, and is always ready to hand out supplies or food where she sees the need. "Giving back is the biggest thing in life," she says.
Empathy, support, and love
Melissa describes herself as "a proud recovered alcoholic" of three-and-a-half years and says going to motivational meetings and talking with her sponsor were essential as she went through the journey of caring full-time for her parents.
That's a key piece of advice she'd give anyone in the same situation: Find a support group. "I'd never have gotten through everything without that," Melissa says, singling out her Spirit of the Universe group, a "sweet women's group that we made on our own" that's made up of a "tribe of loving, supportive SISTARS — because we feel like we're stars of the spirit of the universe and survivors. You need empathy, support, and love so you don't burn out."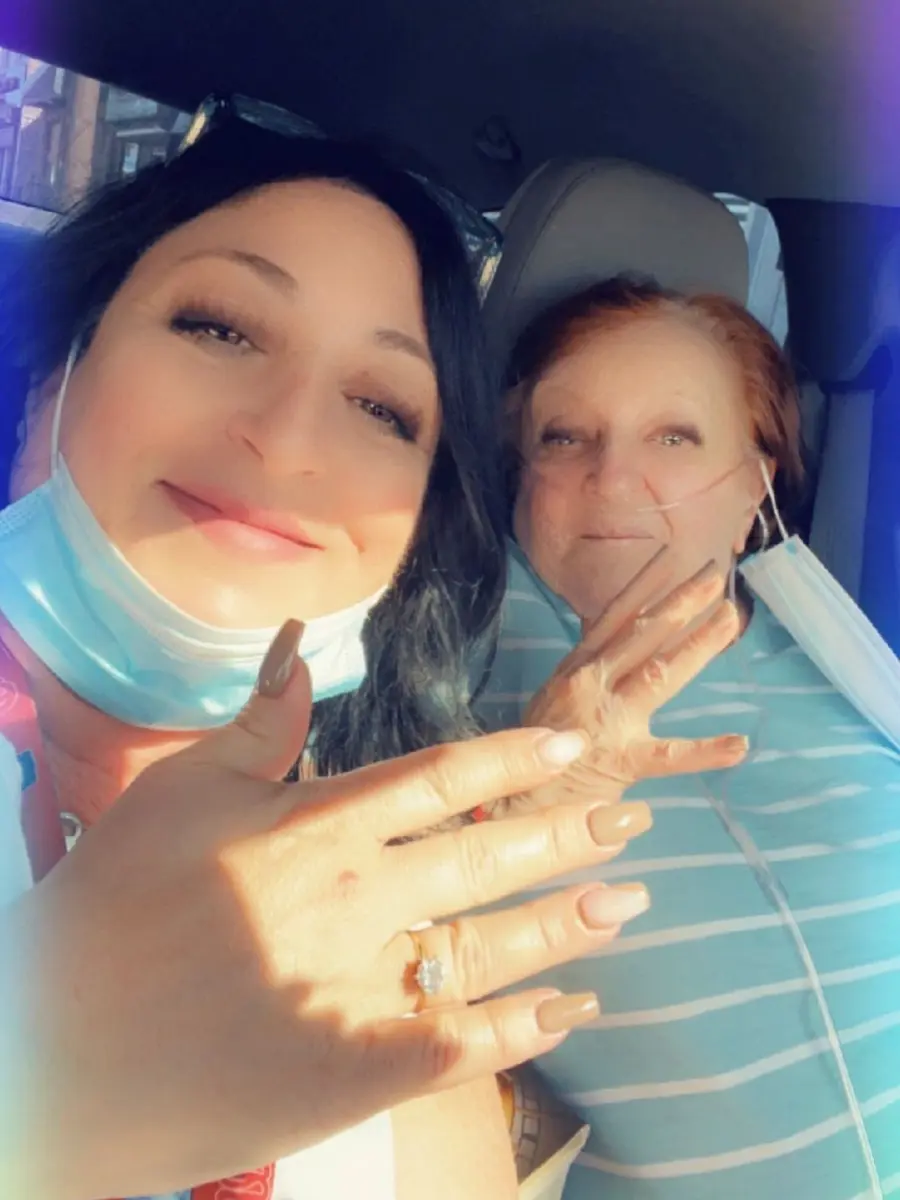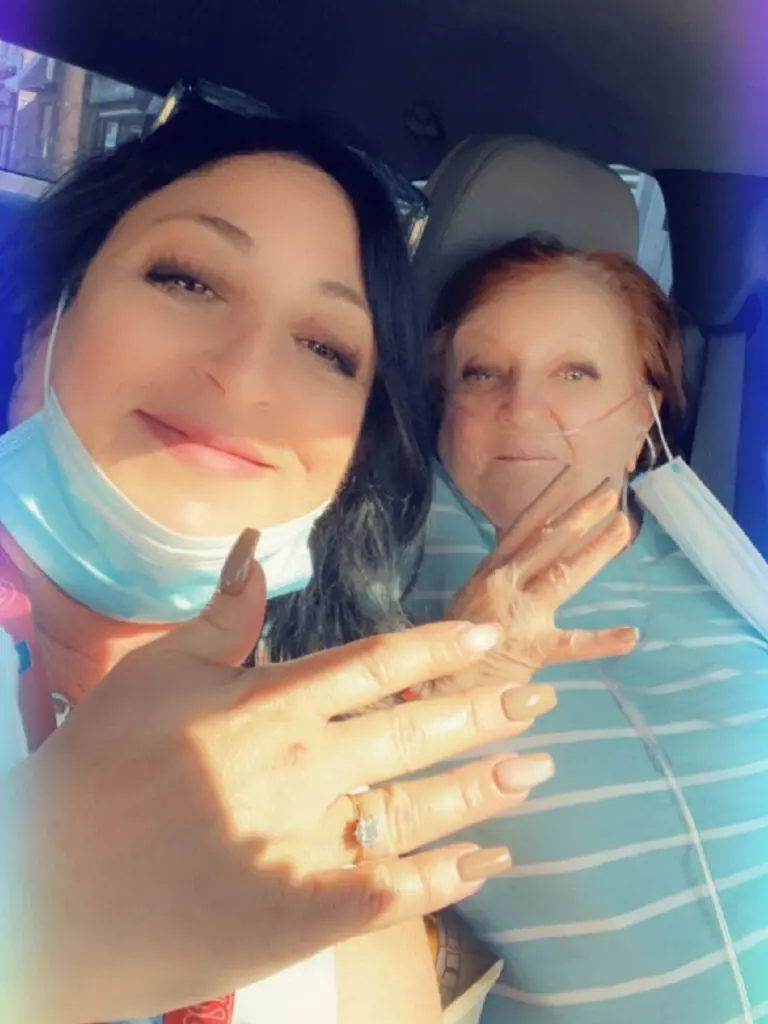 What else does she think a caregiver must keep in mind? Nothing is too much for the person being cared for, she says, and always stay alert. "Give the person respect and protect their dignity, and do everything with love," she adds. "If you need a moment, step away and breathe. Be patient and loving."
Even when you are a caregiver for someone who isn't a family member, remember that "You're their arms, eyes, and ears and will become their best friend," Melissa says. "They become part of your life."
Melissa works as a Visiting Angel caregiver. "I make 'Angel calls' to the sick and elderly, really anyone who needs care and love," she explains, saying her only wish is to be an Angel to someone in her mother's honor.
She's happy to have been able to look after her parents at home and, most recently, spend time one-on-one with her mother. While she says, "I don't look back, I look forward," she smiles as she remembers dancing in the kitchen with her mom and laughing together. "She was feisty, funny, and I really loved her," she says. "I tried to make every moment memorable."
Are you a family caregiver or know someone who is? Share your story with us and we'll feature them on The Table. Send an email to celebrationspulse@1800flowers.com.
---