'Tis the season to share tidings of good cheer! In "A Season of Sharing" we talk about how to spread the holiday spirit through more than just gift-giving. Exploring old traditions, creating new ones with family and friends, and learning how to express holiday greetings in different languages can help us all share a little more this year. Easter is a time of renewal and celebration, and what better way to celebrate than by sharing delicious food and drinks with loved ones? Liz Della Croce of The Lemon Bowl is here to share how to merge traditions with trends to create a stunning Easter brunch spread.
If we've met, you'll know my favorite breakfast involves coffee, eggs, and fresh fruit. It's this simple start to the day that's inspired me to serve my family Easter brunch this year instead of a formal, sit-down dinner. But I don't want to do a basic brunch, it should be fun, special, and memorable for my family, yet easy-to-prepare for me. The solution? Easter brunch boards!
You might be wondering, "What's a brunch board?" Well, in this case, it's just a more elegant way of saying "buffet," and it uses a combination of your favorite savory and sweet brunch foods.
Liz's Tips for Easter Entertaining
If you're looking for creative ideas to elevate your celebration, I'm here with tips and tricks for how to celebrate Easter that are guaranteed to wow family and friends.
[embedyt] https://www.youtube.com/watch?v=hV9WC0O_2o4[/embedyt]
Styling the Perfect Easter Brunch
You don't need to be a professional food stylist to pull together a beautiful Easter brunch that's guaranteed to impress. Start by defining a brunch station – your kitchen island or dining table works great. Then add a few special touches:
A colorful array of

fresh fruit

Strategically placed candles
Mimosa vs Bloody Mary
It wouldn't be brunch without a refreshing mimosa or tangy Bloody Mary. I happen to be Team Mimosa. This year I'll be making pineapple mimosas, a fun twist on the traditional mimosa made with orange juice and sparkling wine.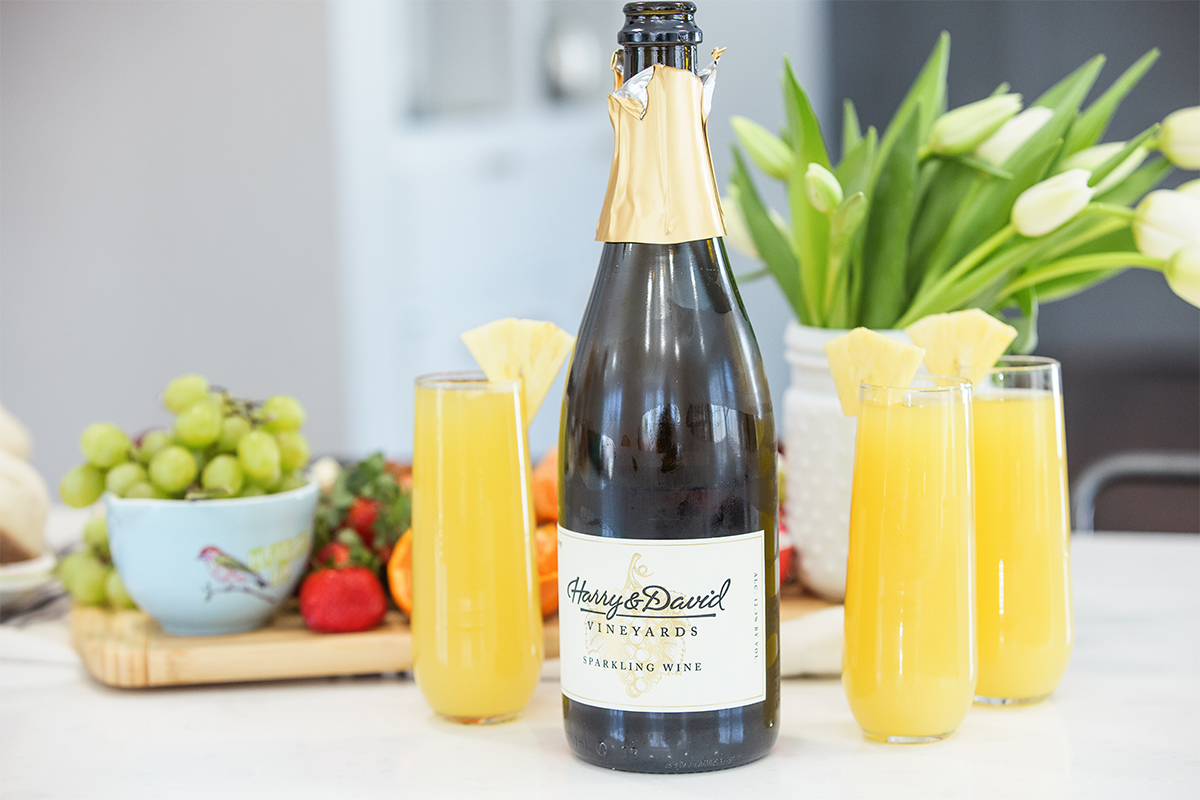 To make these pineapple mimosas, pour 2.5 oz of pineapple juice into a Champagne flute followed by 2.5 oz of sparkling wine. Top the flute with a slice of fresh pineapple for a little flair. Want to make it a mocktail? Replace the sparkling wine with seltzer water or club soda.
Why Not Wine
If mimosas or bloody Marys aren't your thing, then how about wine? But what wine should you serve alongside so many different brunch options?
For heavier dishes, I like a lighter, acidic white wine like sauvignon blanc, but it's really up to personal preference. A good rule of thumb on food and wine pairing is to choose the wines you truly enjoy: white, red, or rosé.


Setting the Main Course
The beauty of brunch boards is less time cooking in a hot kitchen. But that doesn't mean you'll want to completely skip a main course.
The star of my Easter brunch will be a precooked, spiral-sliced ham; it's versatile, can be served warm or cold, and offers plenty of leftovers. Who doesn't love leftovers?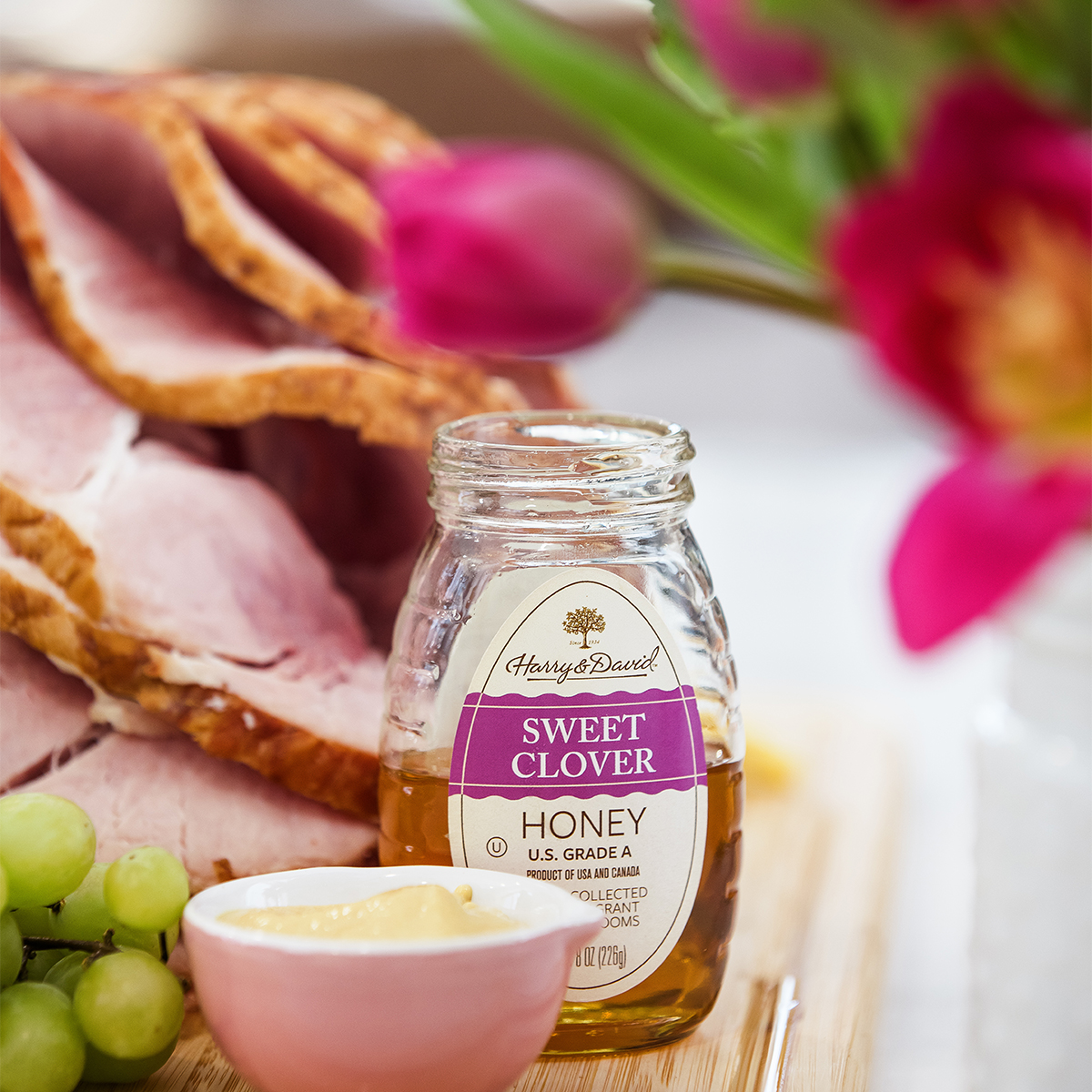 A trick I learned from my mother is to serve ham with a honey mustard glaze. It adds a spicy-sweet kick to the smoky, salty ham and is super easy to make. Just whisk together 2 tbsp of honey and 2 tbsp of whole-grain or Dijon mustard. For a thinner glaze, add 2 tbsp of lemon juice.
Keep Hamming it Up
Speaking of leftovers, one leftover recipe I love is slow cooker ham and bean soup. It's packed with flavor, protein, and fiber.

Another leftover idea that's a favorite in my house is ham and cheese baked egg cups. Not only are they a delicious hot grab-and-go breakfast option, but they're easy to make using a basic muffin pan.


Finally, don't forget your friend the freezer. Chop up leftover ham into small pieces and place in a freezer-safe container. Freeze then thaw later to use in soups, pastas, rice, or more egg dishes.


Selection of Sides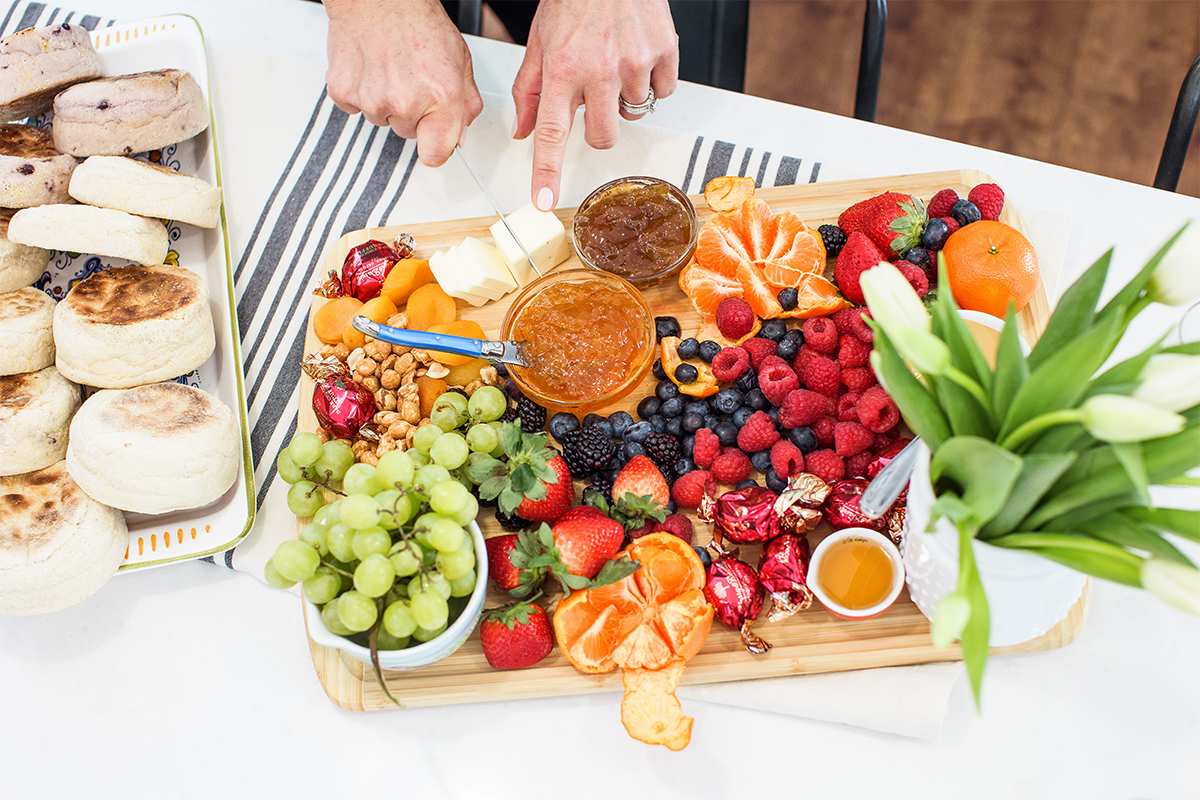 Mashed potatoes and green beans are the way to go for classic complements to ham.

A board of thick-cut English muffins provides the perfect vehicles for your favorite jams, dairy, and nut butters. They can also be piled high with scrambled eggs and ham. Don't forget the honey mustard glaze!


I also like to bring a pop of color to my brunch with assorted fresh fruit — berries, grapes, pears, citrus, whatever's in season.

Ready-Made Appetizers
To keep with this year's entertainment theme of effortless and easy, I'm serving frozen, ready-made appetizers. Just take out what you need based on the size of your gathering.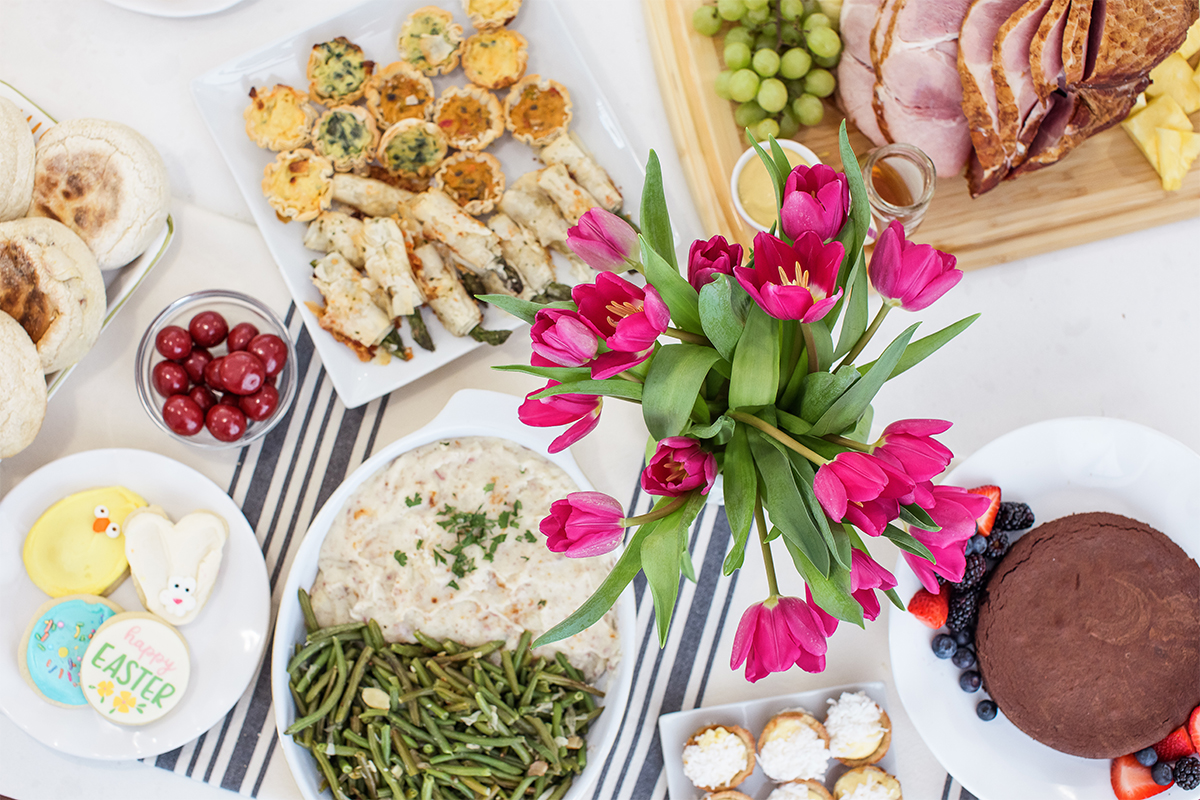 Don't Forget Dessert
Another time-saving option is pre-decorated Easter cookies. You're already doing so much. These cookies are a delicious way to take the pressure off of baking dessert from scratch, Plus, they'll look adorable in your brunch spread!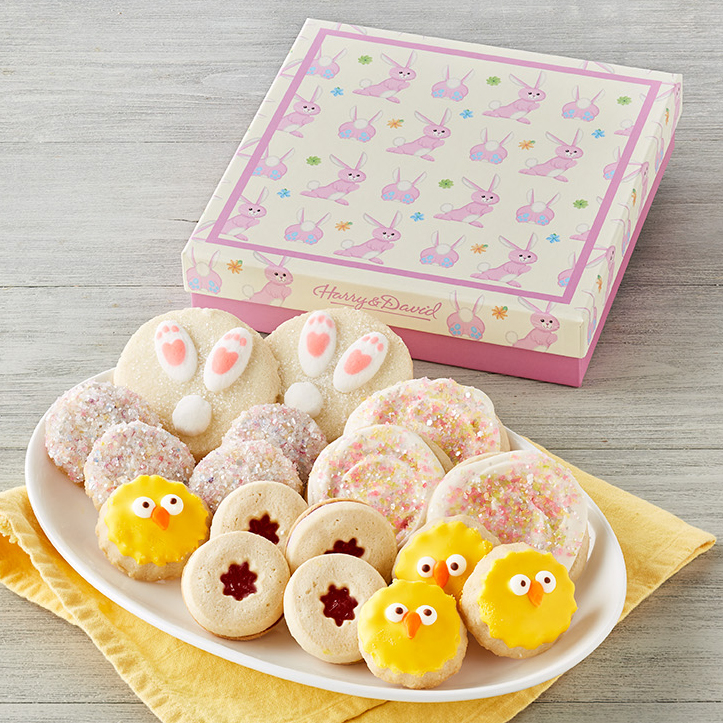 The last step – call your family and friends in and dig in!
[sp_recipe]