My perfect breakfast always involves eggs, fresh fruit, and coffee. It's this simple start to the day that inspired me to serve my family Easter brunch this year instead of our traditional sit-down dinner. To make the day extra special, I created these beautiful Easter brunch boards. They're easy to prepare and fun for the whole family.
You might be wondering, "What's a brunch board?" Well, in this case, it's a more elegant way of saying "buffet," and it uses a combination of your favorite savory and sweet brunch foods.
Styling the perfect Easter brunch
You don't need to be a professional food stylist to pull together a beautiful Easter brunch board. Start by defining a brunch station; your kitchen island or dining table works great. Then add a few special touches:
Mimosa vs. bloody mary
It wouldn't be brunch without a refreshing mimosa or tangy bloody mary. I happen to be on Team Mimosa, so this year I'm making pineapple mimosas, a fun, tropical twist on the traditional cocktail we all know and love.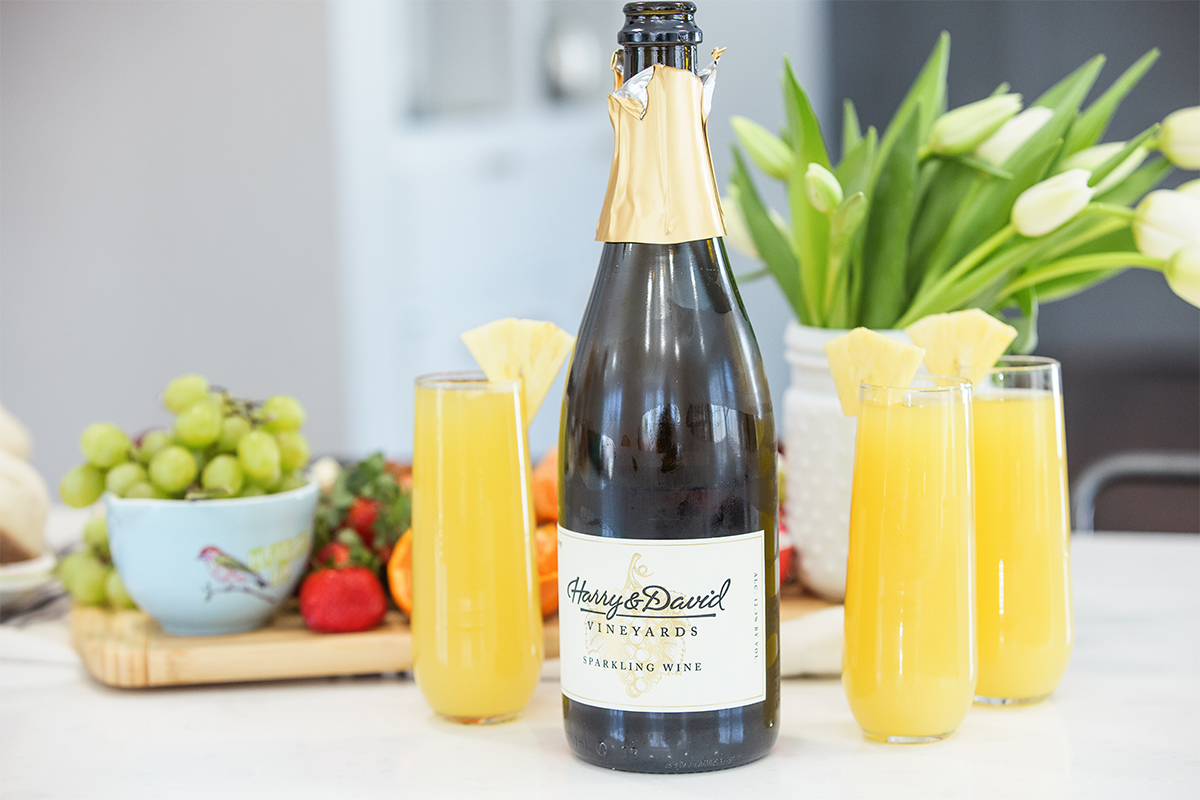 If mimosas or bloody marys aren't your thing, then wine is always a great option. But what wine is best alongside so many different brunch options? For heavier dishes, I like a lighter, acidic white wine, such as sauvignon blanc, but it's really up to personal preference. A good rule of thumb on food and wine pairing is to choose the wines you truly enjoy and keep it flowing.
Setting the main course
The beauty of brunch boards is they require you to spend less time cooking in a hot kitchen, but that doesn't mean you'll want to completely skip a main course. The star of my Easter brunch will be a precooked, spiral-sliced ham. It's versatile, can be served warm or cold, and offers plenty of leftovers. And who doesn't love leftovers?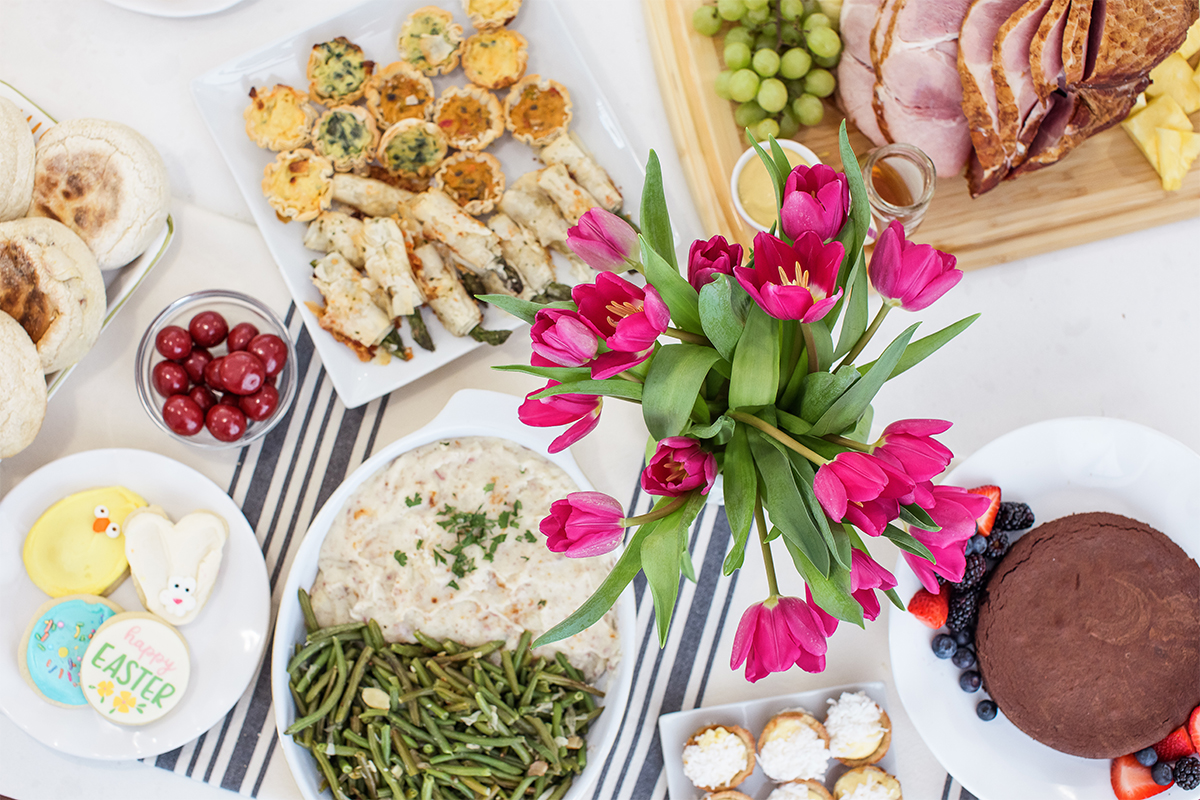 A trick I learned from my mother (they know best, right?) is to serve ham with a honey mustard glaze. It adds a spicy-sweet kick to the smoky, salty ham and is super easy to make. Perhaps the easiest recipe you'll ever make.
Easter side dishes
Mashed potatoes and green beans are classic complements to ham (not to mention delicious on their own). To keep with this year's theme of effortless and easy entertaining, I'm serving ready-made appetizers that can feed a crowd or just a few family members (with plenty of leftovers).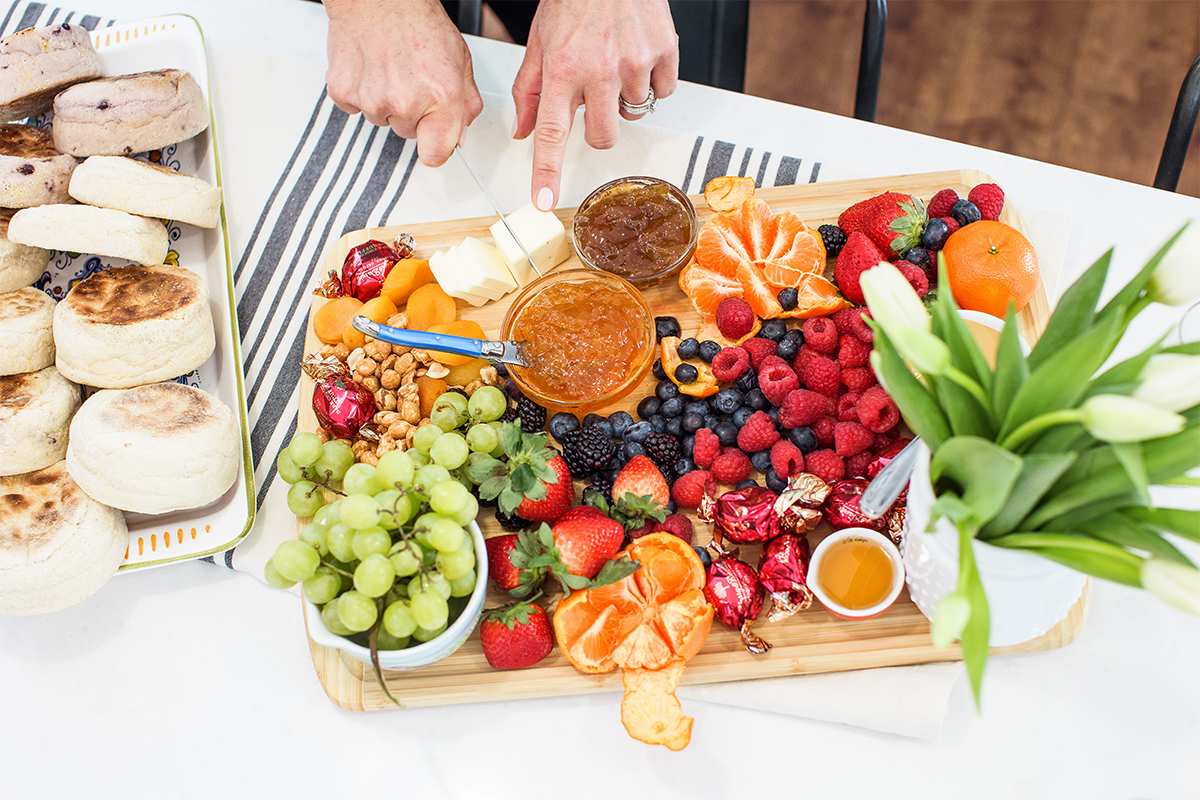 For those who enjoy more traditional breakfast foods, try adding a board of thick-cut English muffins to provide the perfect vehicles for your favorite jams and nut butters. They can also be piled high with scrambled eggs and ham. Lastly, bring a pop of color to your brunch with assorted fresh fruit, such as berries, grapes, pears, and citrus.
Don't forget Easter dessert
No need to spend all day creating the perfect dessert. Easter cookies are a delicious way to take the pressure off baking something from scratch. Plus, they'll look adorable in your brunch spread!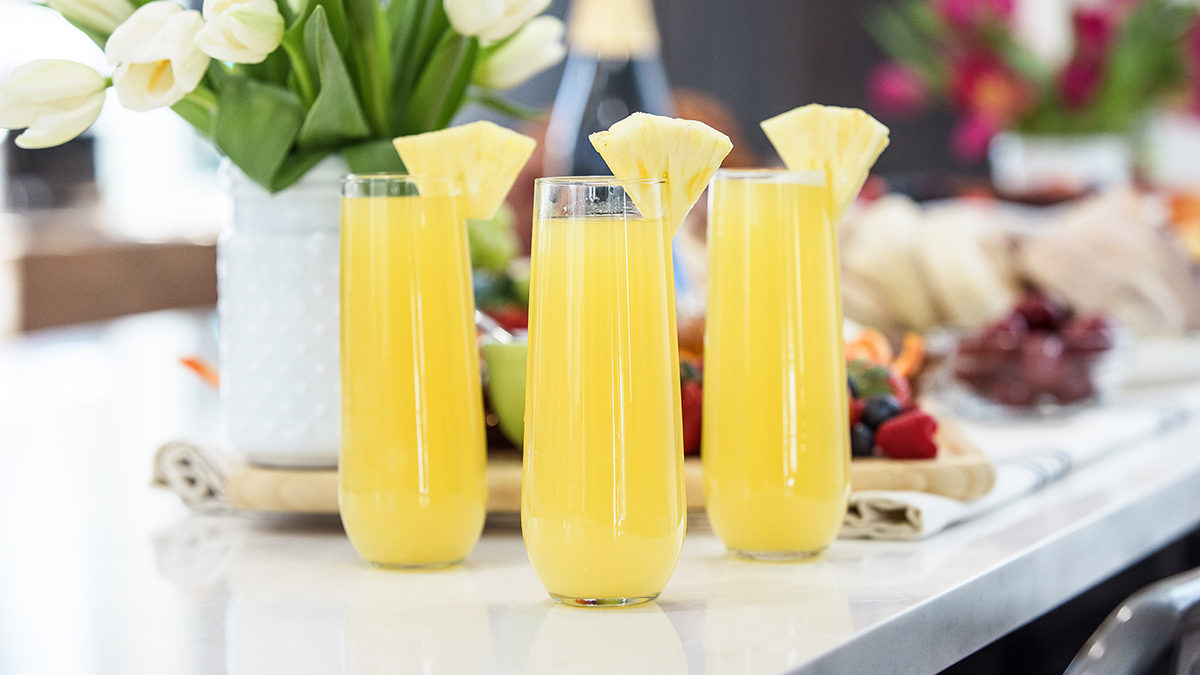 Pineapple Mimosa
Ingredients:
1

32-ounce

bottle of pineapple juice

1

bottle sparkling wine
Instructions:
Pour 2 1/2 ounces of pineapple juice into a Champagne flute, followed by 2 1/2 ounces of sparkling wine. Top the flute with a slice of fresh pineapple for added flair.
Notes:
Want to make it a mocktail? Replace the sparkling wine with seltzer water or club soda.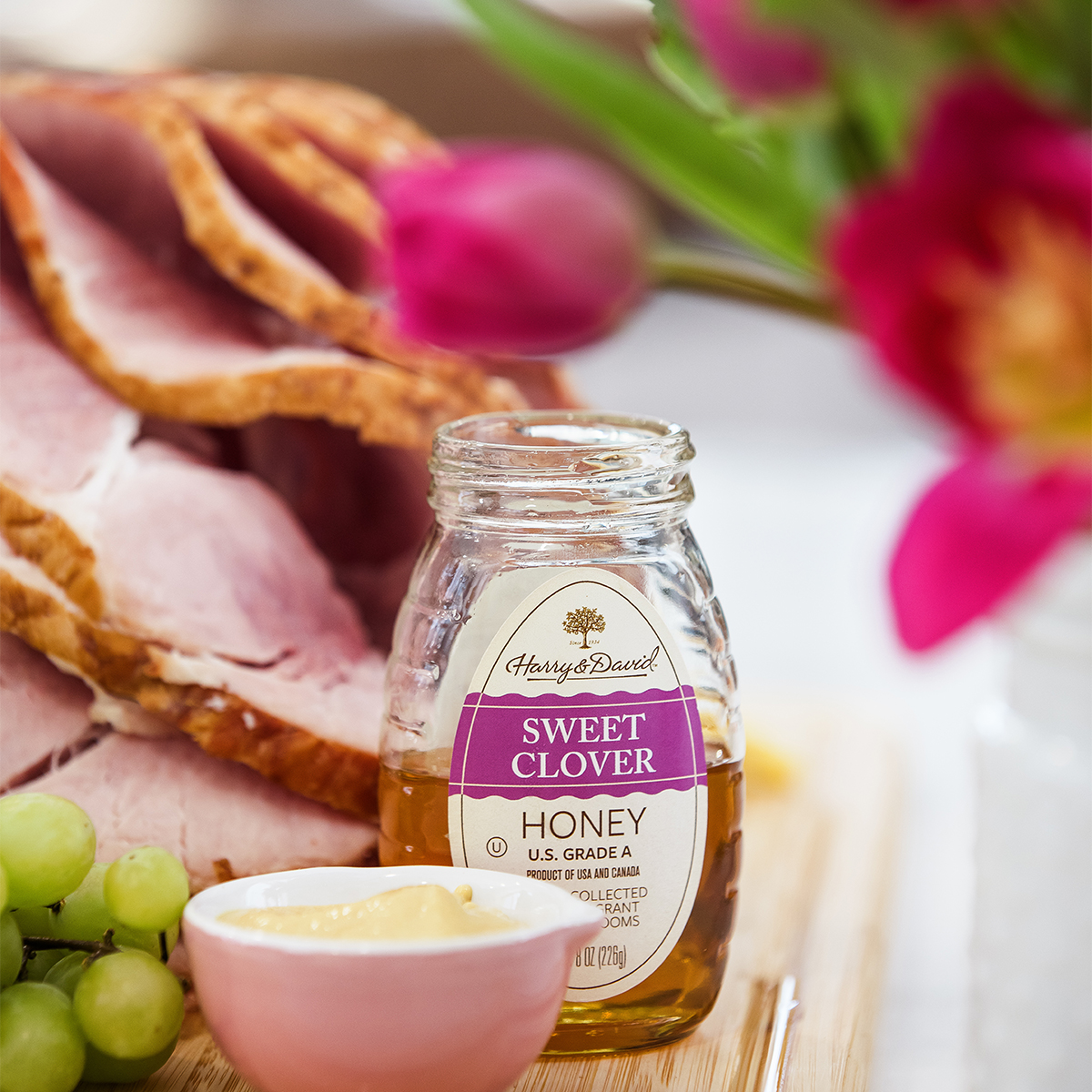 Honey Mustard Glaze
Ingredients:
2

tablespoons

honey

2

tablespoons

whole-grain or Dijon mustard

2

tablespoons

lemon juice

(optional; this will give you a thinner glaze, if desired)
Instructions:
Whisk the ingredients together and drizzle over ham before serving.
---