Royal Riviera® Pears and Harry & David Chardonnay are a perfect pair. Jessica Merchant from How Sweet It Is is sharing a tasty poached pear salad recipe starring these two favorites.
What could be better than a wine-poached pear salad? Nothing! Except maybe a chilled glass of white on the side.
My love for this salad can barely be expressed! It might be my new favorite thing (not to be confused with my next new favorite thing, which I'm sure will appear in approximately 8.3 days) because all I can think about in December is cookies, fudge, cheesy dips and cookies. Did I mention cookies? I didn't think so.
Let's talk salad!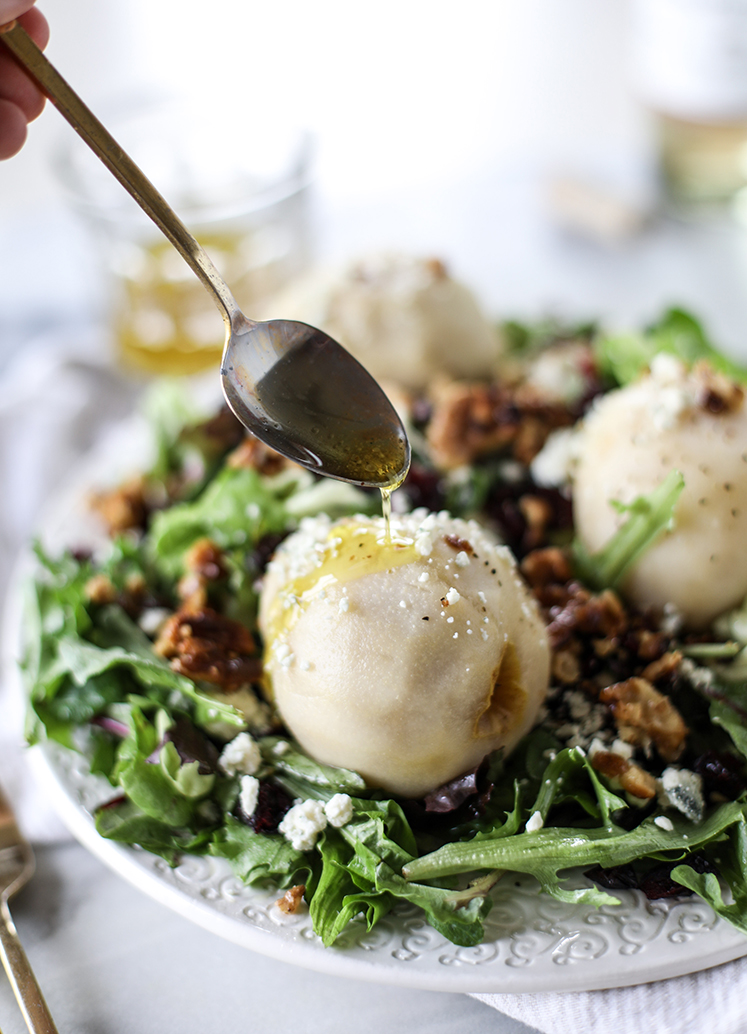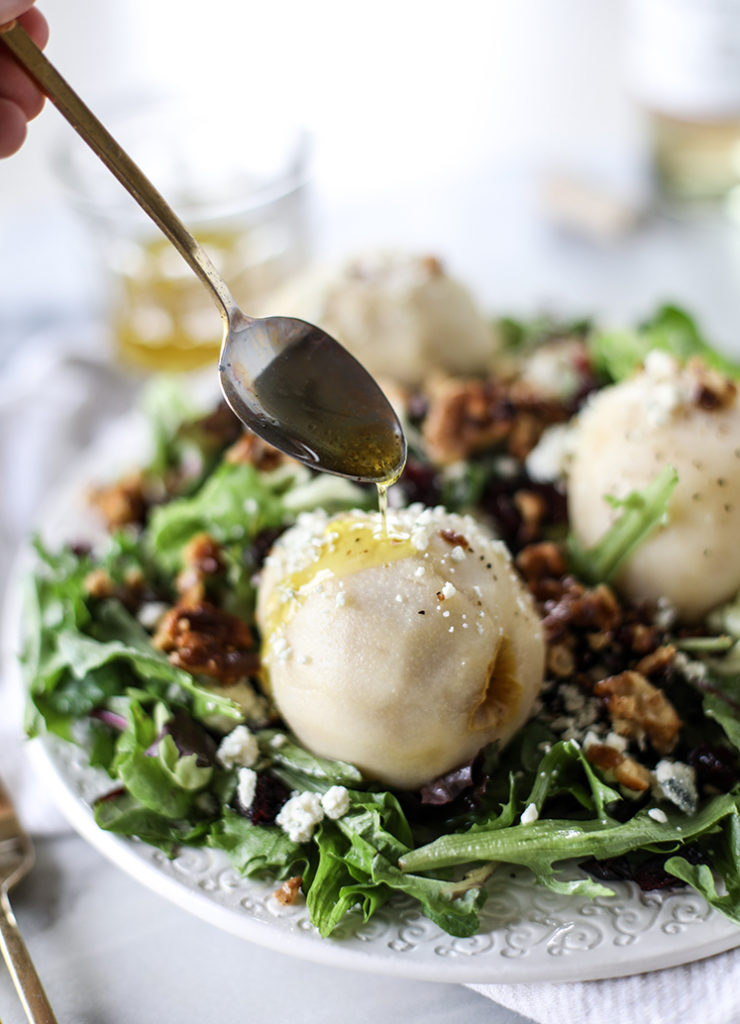 I poached pears in both Pinot gris and Chardonnay, and shockingly I ended up loving the Chardonnay ones better. I think it was the dry white that worked well with a savory salad and the already sweet pear.
Poaching pears is insanely simple. You heat your wine in a saucepan and once it's simmering, add those pears and simmer until just fork-tender. The pears are absolutely wonderful on their own, and we often have them as a component to dessert. But since I'm loving on pears in every form this season, I thought they would be fantastic in a salad.
Other delicious things that can be found in this winter greens mix: dried cranberries, tangy and creamy blue cheese and spiced candied walnuts. So good! It's a texture-lover's dream.
Not only is the salad super flavorful, it's so much more satisfying than you expect. Salads usually don't fill me up, but this one just works. It's a lovely happy hour dinner or even the most perfect lunch for yourself.