You won't find chateaubriand on the typical cuts of beef diagram that divides a cow into its parts. That's because it isn't necessarily a cut in and of itself but rather a type of preparation that showcases a center cut of beef tenderloin and features various stuffings and sauces to enhance and enrich its flavor.
Its long, round shape and these accoutrements make chateaubriand a favorite on holiday tables and at other festive celebrations that call for an impressive, luxurious dish.
History of chateaubriand
Befitting its regal-sounding name, chateaubriand is named after an 18th- and 19th-century French philosopher, literary figure, and statesman, François-René de Chateaubriand. Of course, he didn't invent the dish that bears his name. That distinction belongs to his chef, identified as Montmireil, according to author Kathy Martin in her 2017 book Famous Brand Names and Their Origins.
The 19th-century French book Larousse Gastronomique also traces the dish's origins to the chef, identifying 1822 as the year of its creation. The book suggests that Montmireil cooked the center cut between two lesser cuts, tying the assemblage together and discarding the end cuts. What remained was a juicy, flavorful filet served with a sauce and small roasted potatoes.
While culinary historians debate whether the chateaubriand is identified as a cut of beef or a preparation, the consensus is that it's delicious!
How to cook chateaubriand
Despite its fanciful name, chateaubriand is one of the easier beef dishes to prepare.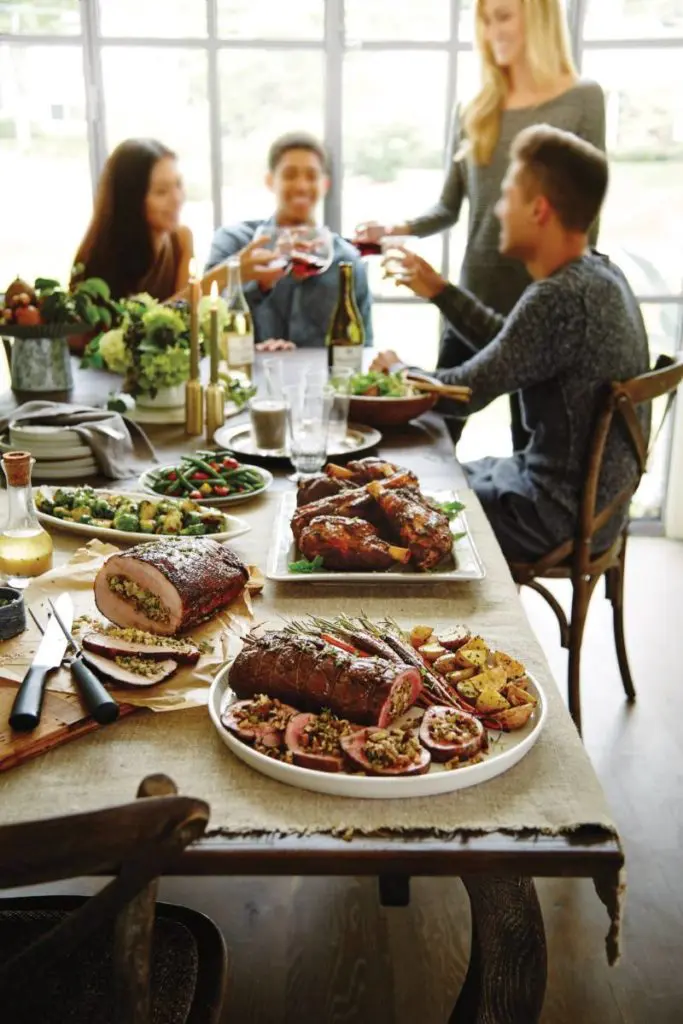 With a one-and-a-half-pound center-cut tenderloin, remove the beef from the refrigerator and preheat the oven to 400° F. Heat a tablespoon or two of olive oil in a pan and add the tenderloin, searing it on both sides for about 90 seconds a side. Next, add a tablespoon or more (we recommend more) of butter and some sprigs of fresh thyme, cloves of garlic, and salt and pepper. Transfer the pan to the oven and cook the meat for about eight to 10 minutes, or until an internal temperature approaches 135° F for medium rare. Remove the meat from the oven and let it rest before slicing it.
Some historical accounts of chateaubriand insist that the dish is always served with either a red wine sauce or a béarnaise sauce, the latter being one of the five "mother sauces of France." A take on hollandaise sauce, a béarnaise is seasoned with shallots and tarragon.
Both red wine sauce and béarnaise sauce are good options, albeit with different paths. The béarnaise's creaminess takes the dish in an ultra-rich direction, while a red wine sauce provides depth and a nice complement to the juiciness of the steak. For a shortcut, try a red wine and mushroom sauce.
Another great way to enjoy this dish is to order a stuffed chateaubriand, filled with an umami-rich combo of mushrooms and bacon. According to Sierra Castellano, Senior Director, Merchandising at Harry & David, the three-pound chateaubriand serves four to six and is "perfect for entertaining."
"It's USDA choice and aged to provide a rich flavor." No wonder, Castellano says, it's a best-seller.
Best wine to pair with chateaubriand
A regal cut (or preparation, or whatever you want to call it) of beef like a chateaubriand calls for a luscious, complex red wine. Castellano suggests pairing it with a cabernet sauvignon, with tannins and structure to complement the flavorful meat.
---