Wine and cheese have been a classic culinary pairing for centuries. History suggests that people all over the world typically enjoyed their wines with whatever local cheeses were available. And David Giuliano, a certified sommelier in New York City, endorses that approach: "There's an adage that I like to live by: If it grows together, it goes together."
Giuliano loves exploring the possibilities that wine and cheese pairings offer. He notes the abundance of diversity in the world of wine, from single red and white varietals to blends and sparkling wines, and in the world of cheese, which has everything from bloomy, funky soft cheese to salty, dry, and hard. That variety "makes wine and cheese pairings so natural," he says.
Overcome being overwhelmed
With so many wine varietals and types of cheese to choose from, the art of pairing wine can seem complicated at first. However, Giuliano breaks it down to this refreshing bit of advice. "If you like the taste of the wine and cheese you selected to eat together, then, by all means, you have succeeded."
But there's more to enjoying wine and cheese than just the taste. The experience can offer an opportunity to explore wine and cheese from many different regions and cultures. Let your next wine pairing be your passport to a global adventure!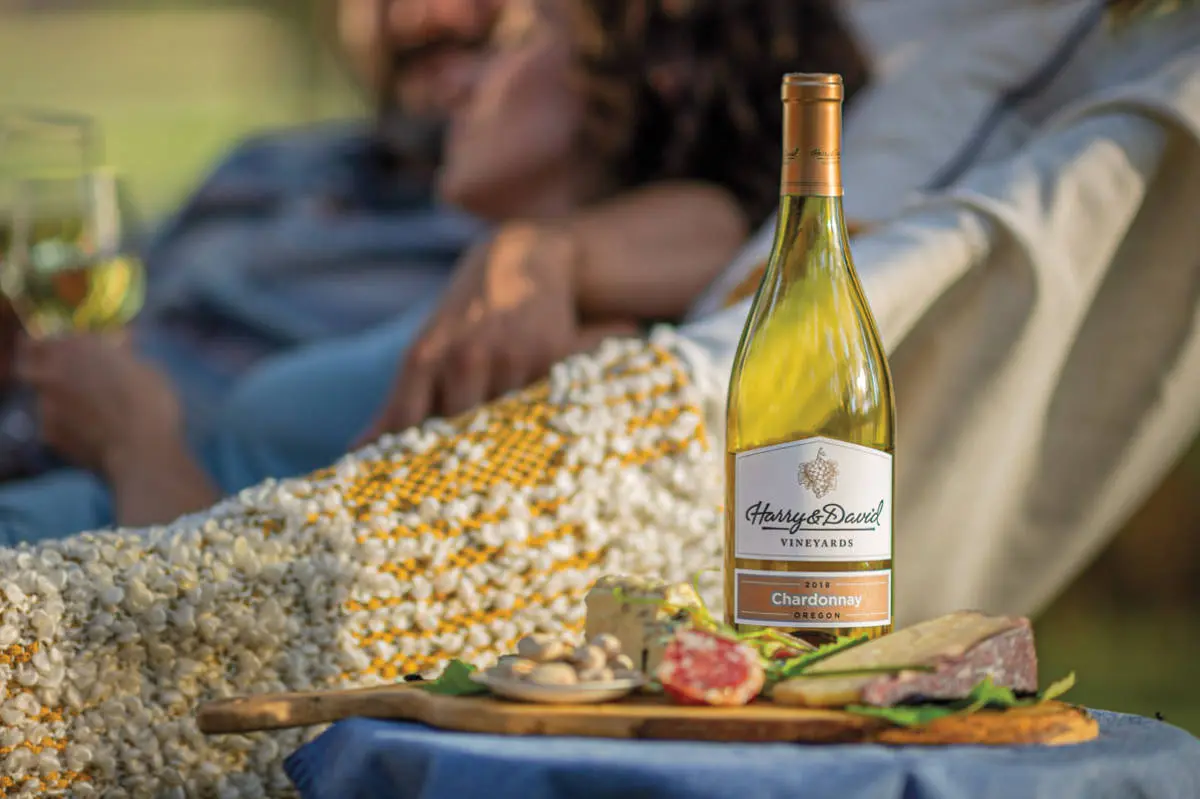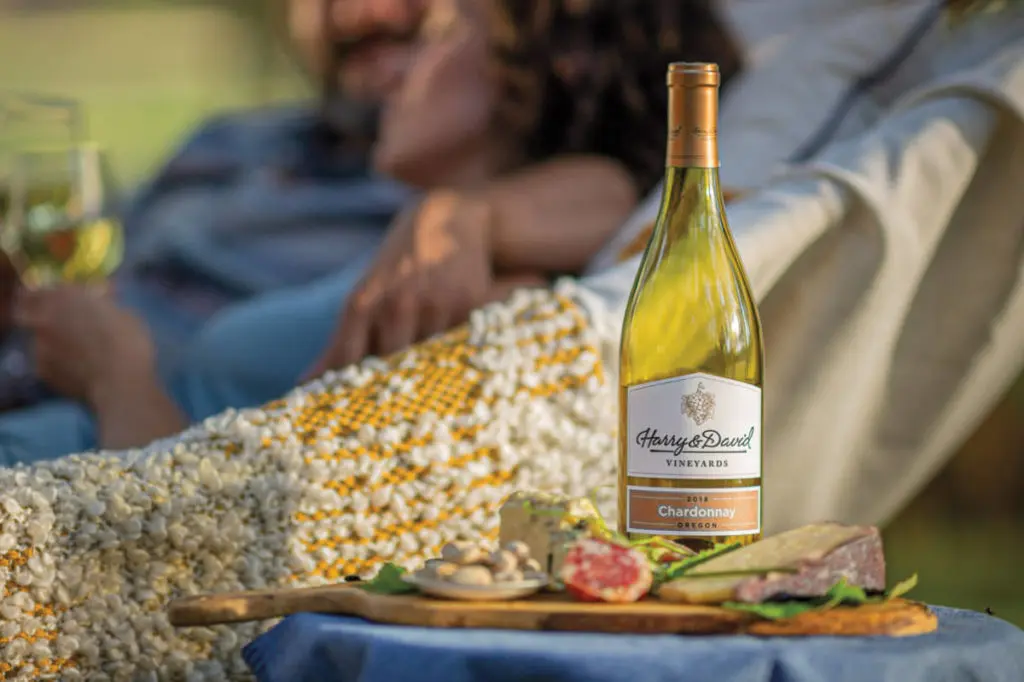 Go around the globe
The first thing to do is to select a world to inhabit — a specific country or region — and transport your guests with stories of the locale, the people, and the foods they eat, Giuliano says.
Pair a wine and cheese from the same region. "In pairing a pecorino Toscano, reach for Chianti or a beautiful vin santo — a sweet, golden Tuscan dessert wine. Or take an adventure to Spain and pair a nutty manchego with a solera sherry," Giuliano suggests. "Not only will you be creating wonderful flavor combinations, but you'll also be building a story for your guests to relish. See how far you can go in creating the experience."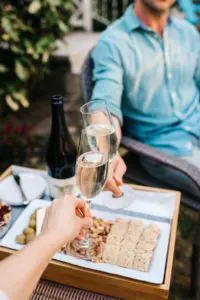 Giuliano recommends thinking of the wine and cheese on a spectrum of flavors so that no matter where in the world they come from, you'll be sure to find a match. There are many international wines with a range of characteristics that go far beyond the typical white and red varietals we're used to. And there are an endless variety of cheeses with enormously complex flavors.
"At one end of the spectrum, you have those powerful and pungent blue cheeses, which contrast beautifully with an old port or a new, sweet wine," he says. "At the other end of the spectrum, there are dry, hard, and more savory cheeses, like pecorino and Parmesan. For these you can choose a bolder and drier wine with more tannins."
And for cheeses that fall into the middle range, including young, mild, and soft or semihard cheeses, Giuliano suggests pairing them with wines that offer freshness and acidity, like sparkling, white, and rosé wines.
Wine and cheese pairings
For an introduction to wine and cheese pairing, we've chosen three Harry & David wines and a selection of cheeses for each.
Sparkling White Wine
A blend of pinot gris, grenache blanc, muscat, and riesling grapes grown in Oregon, this wine has crisp apple and pear notes that make it a bright and refreshing match for salty Parmesan or a young creamy cheese with a high butterfat content, like brie or Camembert. "Wonderfully voluptuous, these rich cheeses are tempered by the bright bubbles and crisp acidity of the sparkling wine," Giuliano says.
2016 Reserve Pinot Noir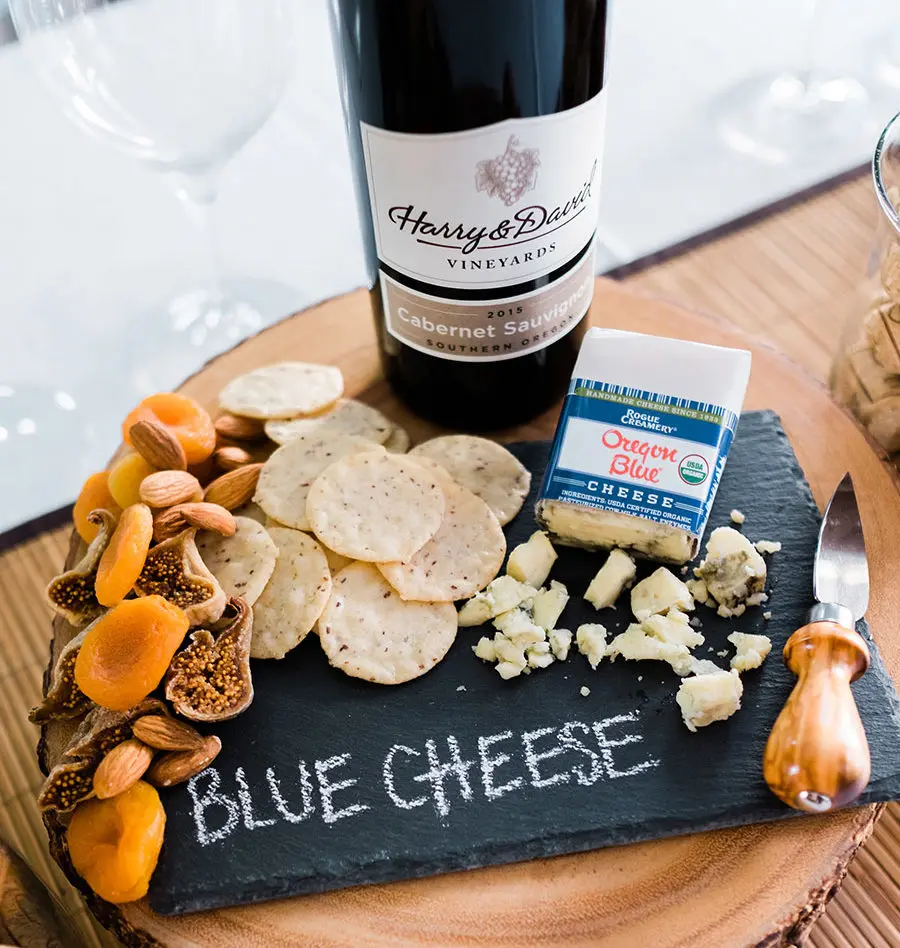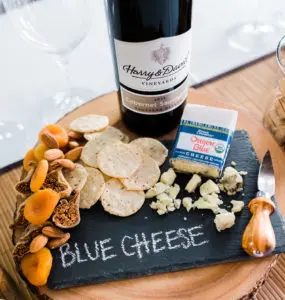 This pinot noir is made from grapes grown in Oregon's Willamette Valley. It is aged in natural French oak, which lends a silky tannin and a soft berry finish. The moderate acidity of the wine is a great match for the nutty flavor of Gouda or a firmer Swiss cheese. Given the natural acidity of the pinot noir grape — while not overly expressive in this well-balanced wine — Giuliano says, "You'd do well seeking out a cheese that has enough fattiness to contrast the acidity of pinot noir, but enough boldness and complexity in its age to stand up to the structure of the wine." An Italian taleggio or a smoky blue cheese would also be good choices.
2016 Reserve Cabernet Sauvignon
This cabernet sauvignon is aged in French and American oak and has a full body with lush, rich fruit and warm spice. A bold-flavored peppercorn harvest cheddar cheese holds its own with this deep red, allowing the sweet and spicy dried peppercorn notes in the cheese to complement its dry tannins. "The bolder you go with the wine, the bolder you go with the cheese," Giuliano says. "Think age, texture, and a lot of savory complexity, like a Swiss Gruyère or a French Comté, or even a soft cheese studded with truffles.