In "Cooking Up Comfort," we're walking you through all the classics, whether you want to curl up with soup on a rainy afternoon or bake something delicious to celebrate the weekend. Start your morning off right with this delicious and warm caramel chocolate mocha recipe from Jessica Merchant at How Sweet Eats. A tasty blend of chocolate and marshmallows is added to Harry & David Milk Chocolate Caramel Moose Munch coffee for the perfect morning cup.
Now that it's officially hot-beverage drinking weather, I'm craving all the warm and steamy drinks. This chocolate caramel mocha is going to be my love language this season: It's perfect for curling up by a bonfire or sharing with friends after a dinner party.
The freshly ground beans in the Milk Chocolate Caramel Moose Munch coffee make the perfect cup of joe. Combine that with steamed milk and chocolate syrup, and you've created a delicious mocha that's hard to top.
Finish it off with a a toasted marshmallow (because why not?), drizzle of chocolate syrup, and sprinkle of graham cracker crumbs, and you've just entered java heaven.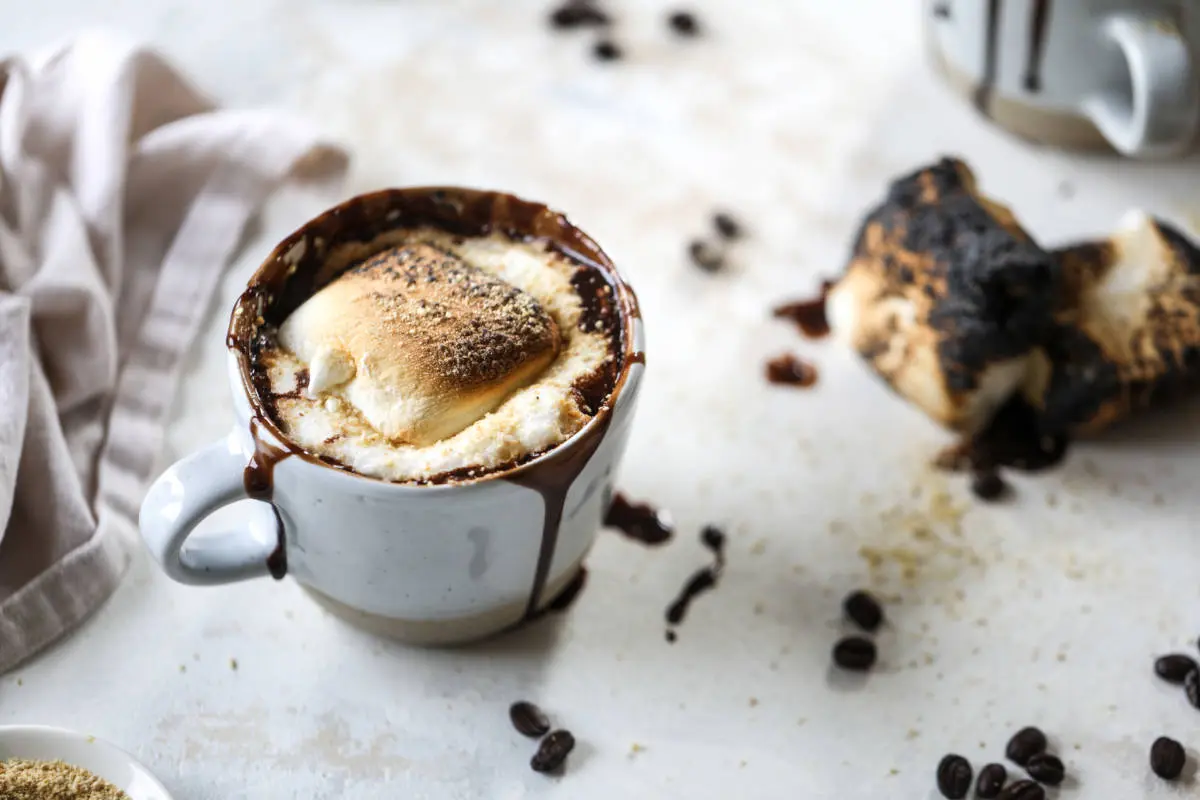 Chocolate Caramel Mocha Recipe
Instructions:
In a mug, whisk together the hot coffee and chocolate syrup.

Pour in the steamed milk and give it a quick stir.

Pour a bit more chocolate syrup around the rim of the glass before adding the toasted marshmallow on top.

Add another drizzle of chocolate syrup and a tiny sprinkle of graham cracker crumbs.