I am a big believer that creating sweet treats for your loved ones is essential to any celebration. And for any special event, you need to be armed with endless amounts of chocolate.
A chocolate dessert doesn't need to be complicated, which is why I am big fan of whipping up this easy lava cake made with rich chocolate truffles.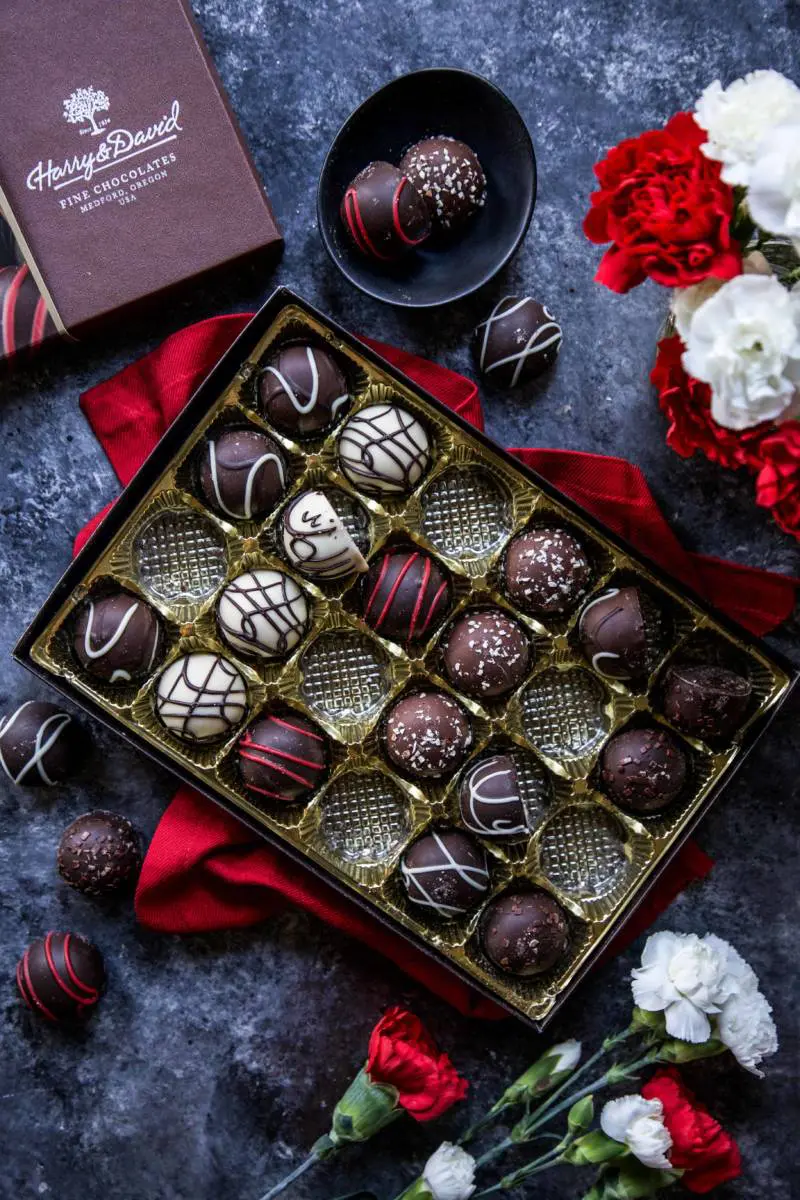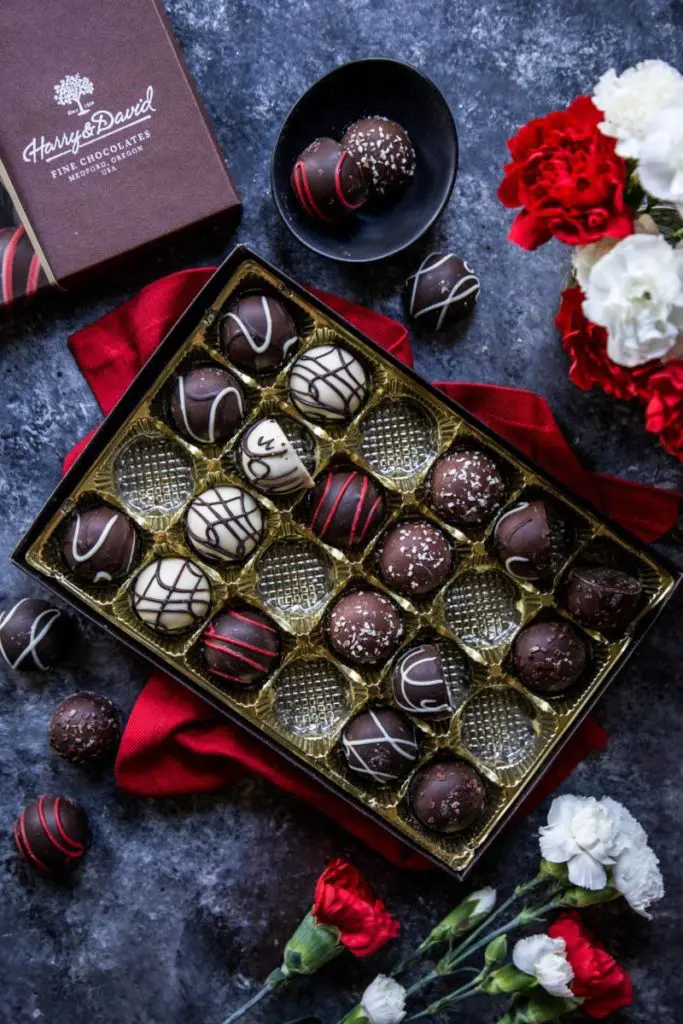 These truffles have been made in the Harry & David Candy Kitchen for decades. They're made with premium-quality chocolate and come in an array of flavors, such as milk chocolate, white chocolate coffee, and dark chocolate cherry. Try different flavors in your lava cakes to give each one a slightly different twist. You can't go wrong with any combination.
Simply whisk the cake batter together, pour it into a ramekin, place a truffle in the middle, bake, and watch the magic unfold. Just like that, you'll have a decadent, off-the-charts dessert ready in about 20 minutes that will melt anyone's heart.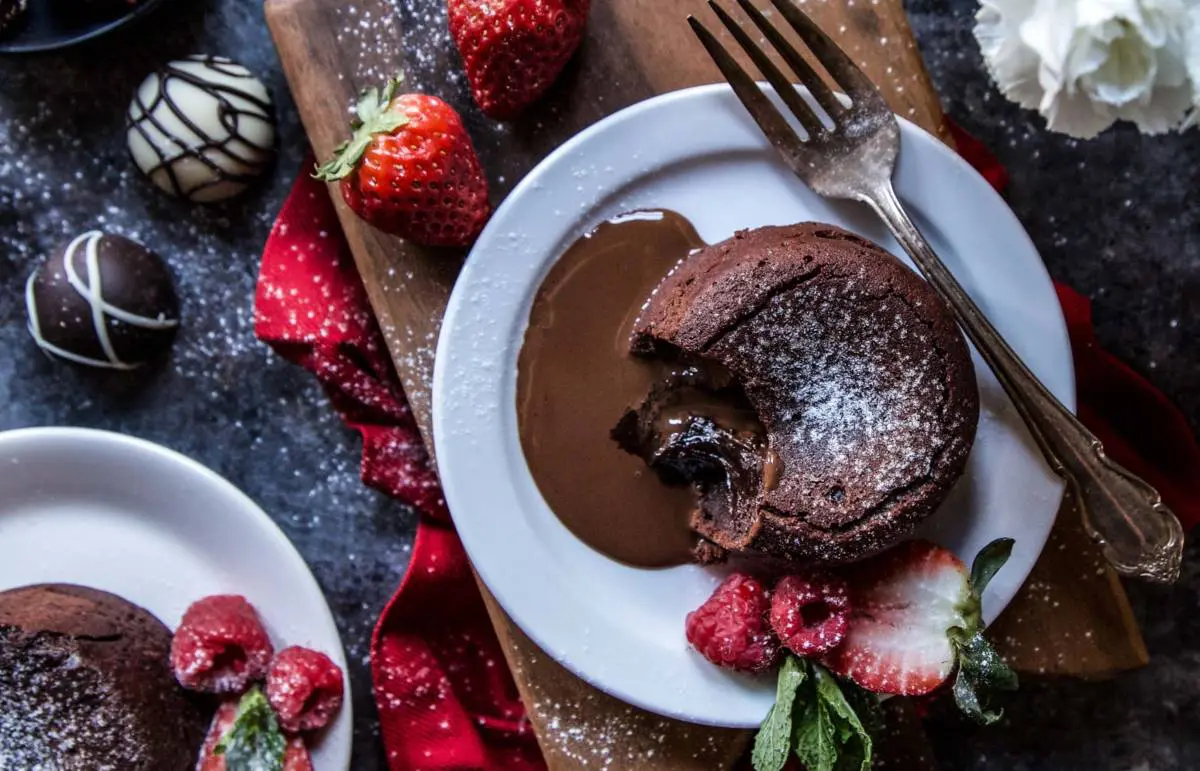 Chocolate Truffle Lava Cake
Ingredients:
Cocoa powder

1

stick unsalted butter

3

ounces

bittersweet chocolate

3

ounces

semisweet chocolate

½

cup

confectioners' sugar

(plus more for garnish)

2

large eggs

2

large egg yolks

½

teaspoon

vanilla extract

¼

cup

all-purpose flour

⅛

teaspoon

kosher salt

Raspberries

(for garnish)

Fresh mint

(for garnish)

Strawberries

(for garnish)
Instructions:
Preheat your oven to 425° F. Spray the ramekins with non-stick cooking spray, give them a dusting of cocoa powder, and place them on a baking sheet. Set aside.

In a large microwave-safe bowl, add the butter, and bittersweet and semisweet chocolate. Place the bowl in the microwave and cook on high for about a minute, until the butter is melted. Stir to combine until everything is blended together.

Stir in the confectioners sugar and continue to stir until well blended.

Add the eggs and egg yolks and continue to stir followed by the vanilla extract. Stir until incorporated into the batter.

Add the flour and kosher salt and continue to stir.

Divide the mixture among the four ramekins. Take a chocolate truffle and place it in the center of the lava cake batter in one of the ramekins, and press down. Using a spoon, cover the truffle with the batter. Repeat the process until all the truffles have been placed and covered.

Place the ramekins in the oven and bake for 12-14 minutes or until the sides appear solid and firm. Remove the ramekins from the oven and allow to cool for about a minute. Cover each ramekin with an inverted plate and turn over.

Garnish with additional raspberries, mint, and/or strawberries and serve.
---