There's nothing as good as sipping a cold, creamy chocolate milkshake on a hot day. Especially when it's piled high with whipped cream, drizzled with chocolate syrup, and topped with a chocolate truffle! It's icy, refreshing, sweet, and tastes like an old-fashioned, care-free summer day. What's not to love?
The only thing that might be better is throwing the truffles right into the milkshake. Luckily, that's exactly what makes this recipe so special! We're recreating the chocolate truffle flavor in a milkshake by using truffles as an ingredient, and topping it with a truffle for extra kick. Could there be a more perfect summer treat?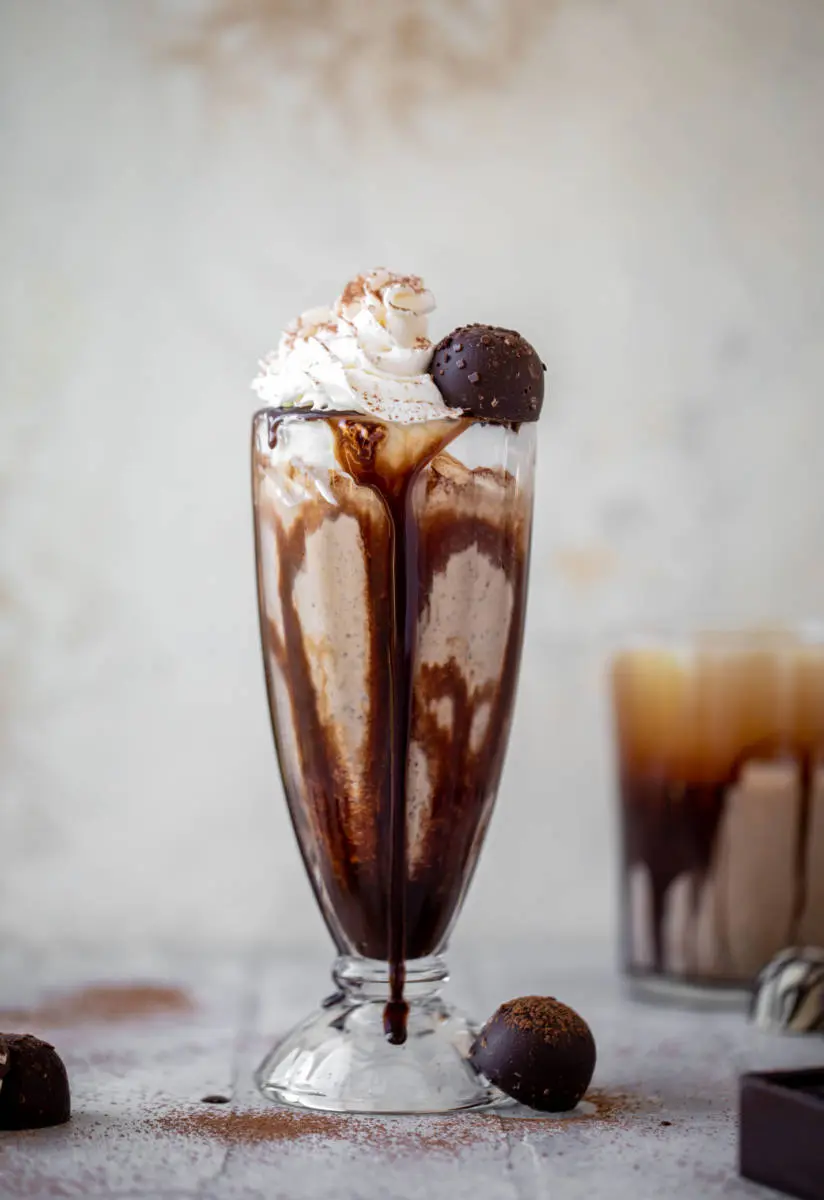 These truffles are incredible on their own––rice chocolate on the outside, with a surprise creamy inside. They add awesome flavor to cheesecakes, and pair great with wine! My favorite version is the chocolate almond, but the white chocolate coffee truffle is also wonderful. Any flavor of truffle will work in your shake, and add a hint of the flavor you choose. But overall, the shake will be intensely chocolatey.
The other secret to this homemade milkshake recipe is that it combines both chocolate and vanilla ice creams for a fantastic depth of flavor. If you're in a pinch, you can always use just one or the other. Just don't forget the truffles and whipped cream!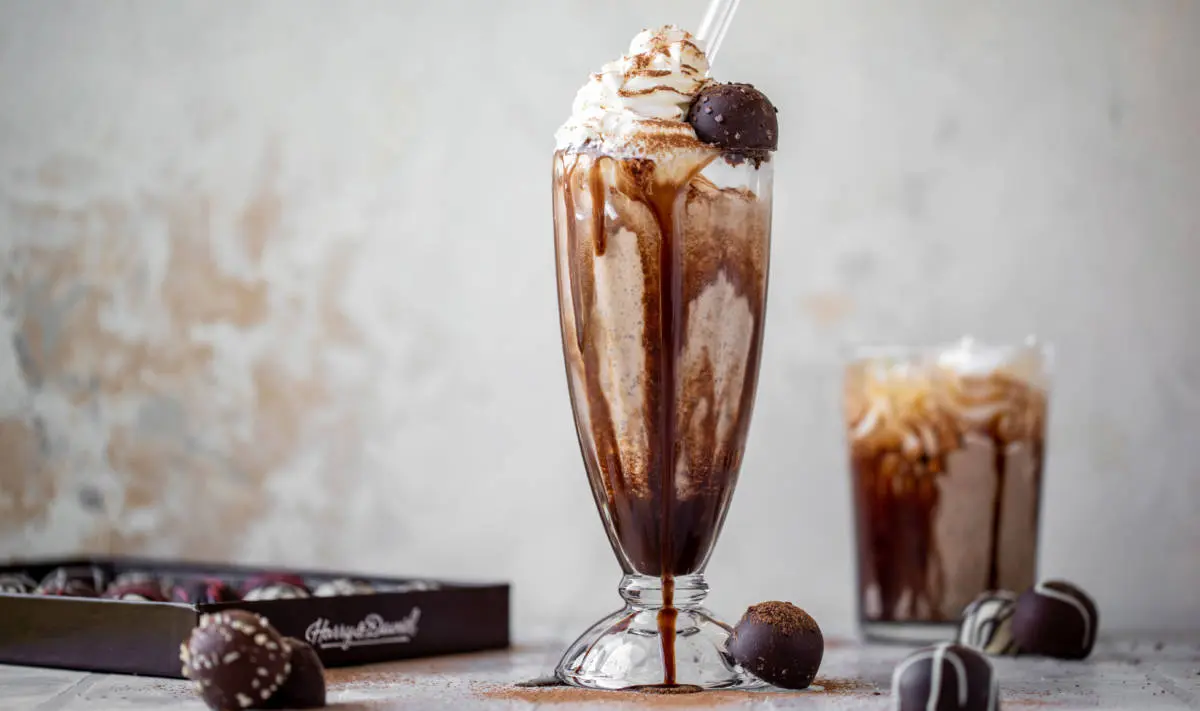 Chocolate Truffle Milkshake
Ingredients:
1

cup

vanilla ice cream

1

cup

chocolate ice cream

1

cup

Milk

¼

cup

chocolate syrup

(plus extra for drizzling)

Pinch

salt

Whipped cream

( for serving)

Cocoa powder

(for dusting)
Instructions:
Combine the ice cream, milk, chocolate syrup, and two of the truffles in a blender.

Purée until combined and creamy.

Drizzle two glasses with chocolate syrup.

Pour the milkshake into the glasses and top with whipped cream.

Dust cocoa powder on top.

Top with a truffle or two!
---