Is there a better way to start the day than with a fresh cup of coffee? We don't think so! As the mornings get colder this fall, we'll be needing a morning pick-me-up more than ever, which is why we've put together a list of our favorite coffee recipes to warm you up this season. Start brewing your favorite flavor and get ready to start your day with a little something special!
Cozy Up With These Tasty Coffee Recipes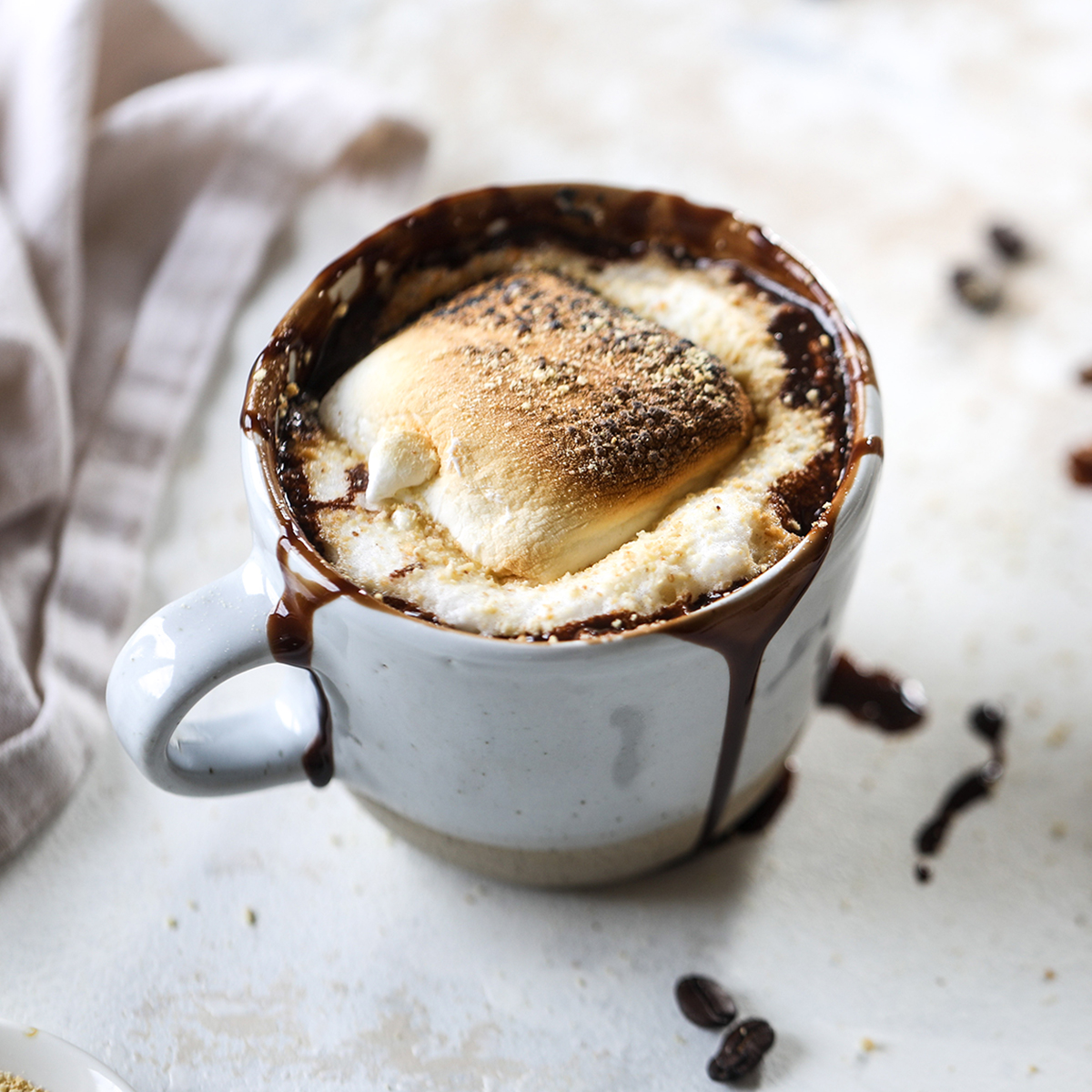 This S'mores Mocha is a fun way to transform a sweet summer classic into a toasty winter treat. Moose Munch S'mores Coffee provides a subtly sweet base, while graham cracker crumbs and a toasted marshmallow dress it up for that classic campfire feel.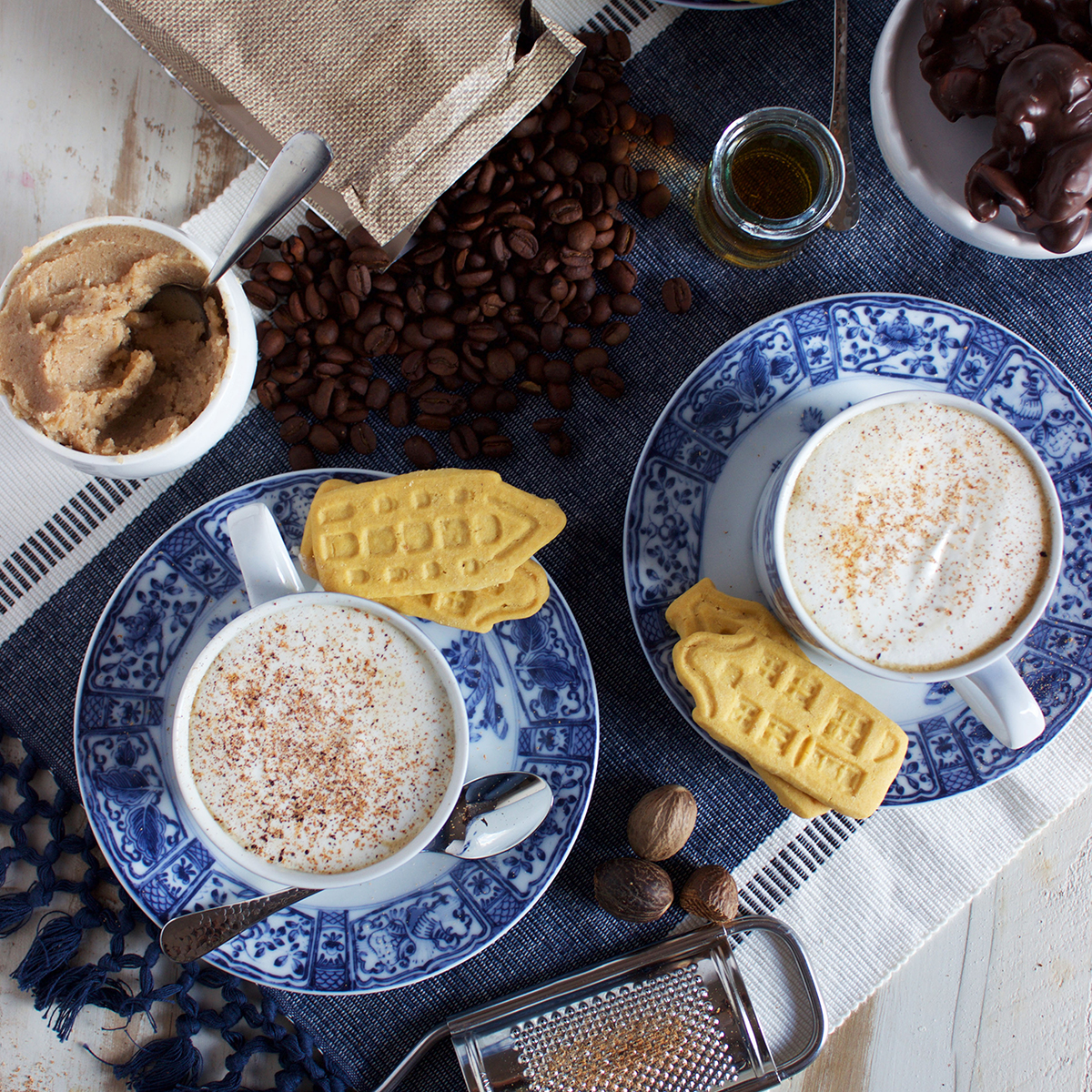 This Hot Buttered Rum Coffee Recipe is festively spiced and perfect for cold-weather sipping! Ginger, cinnamon, and nutmeg blend into your favorite Harry & David coffee for an easy seasonal drink you can share with friends and family.

Now that Autumn is here, it's perfectly acceptable to have pumpkin spice on everything. That means there's no better way to ring in the season than with this homemade Pumpkin Spice Latte recipe! Harry & David Pumpkin Butter mixes together with pumpkin pecan coffee for a cozy drink that will get you into the Fall spirit with just one sip.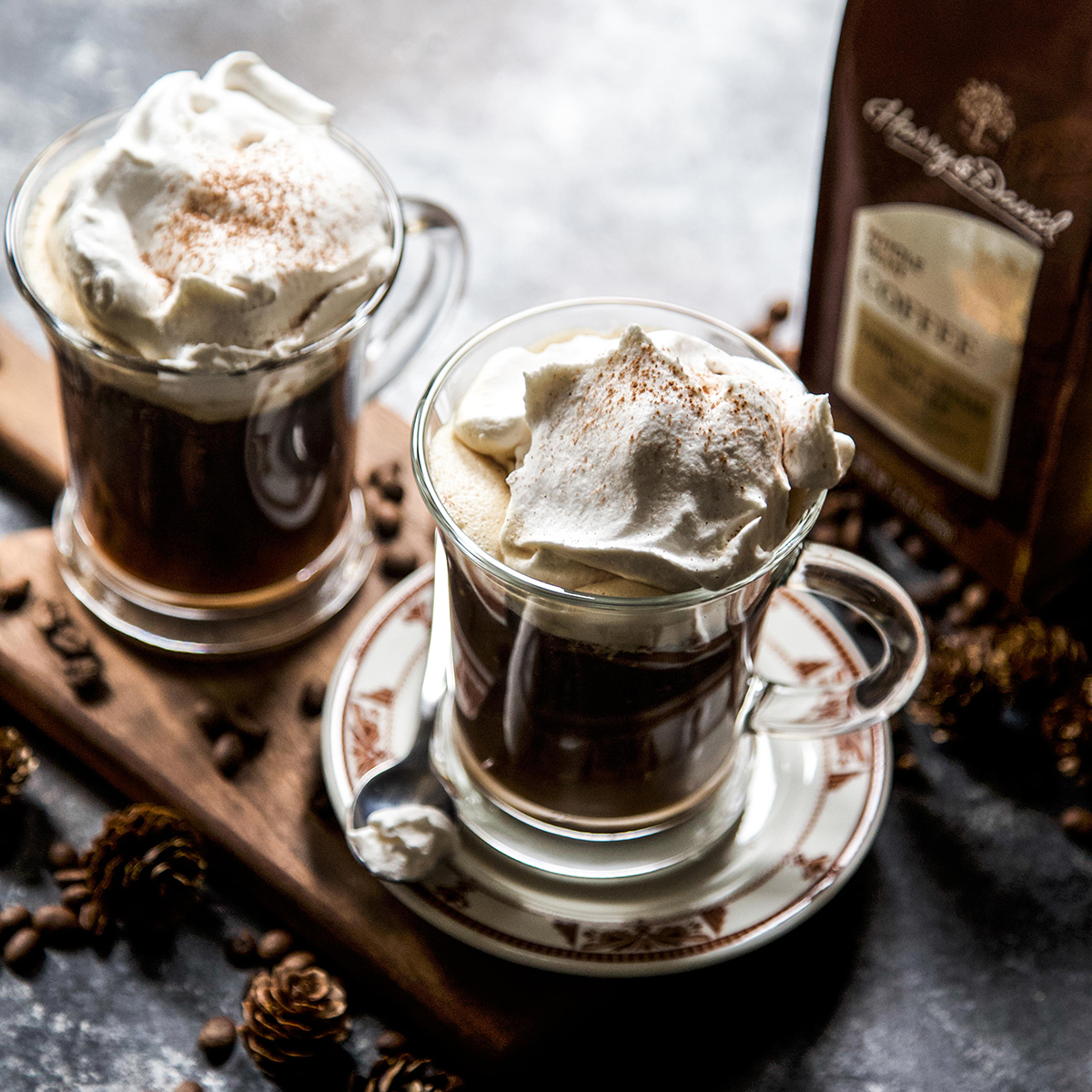 This classic Irish Coffee recipe is a delicious pick-me-up to keep you warm on a cold day. It's also no longer reserved for drinking only on St. Paddy's Day. With the addition of a little Irish Whiskey and a dollop of whipped cream, it really is our favorite winter warmer!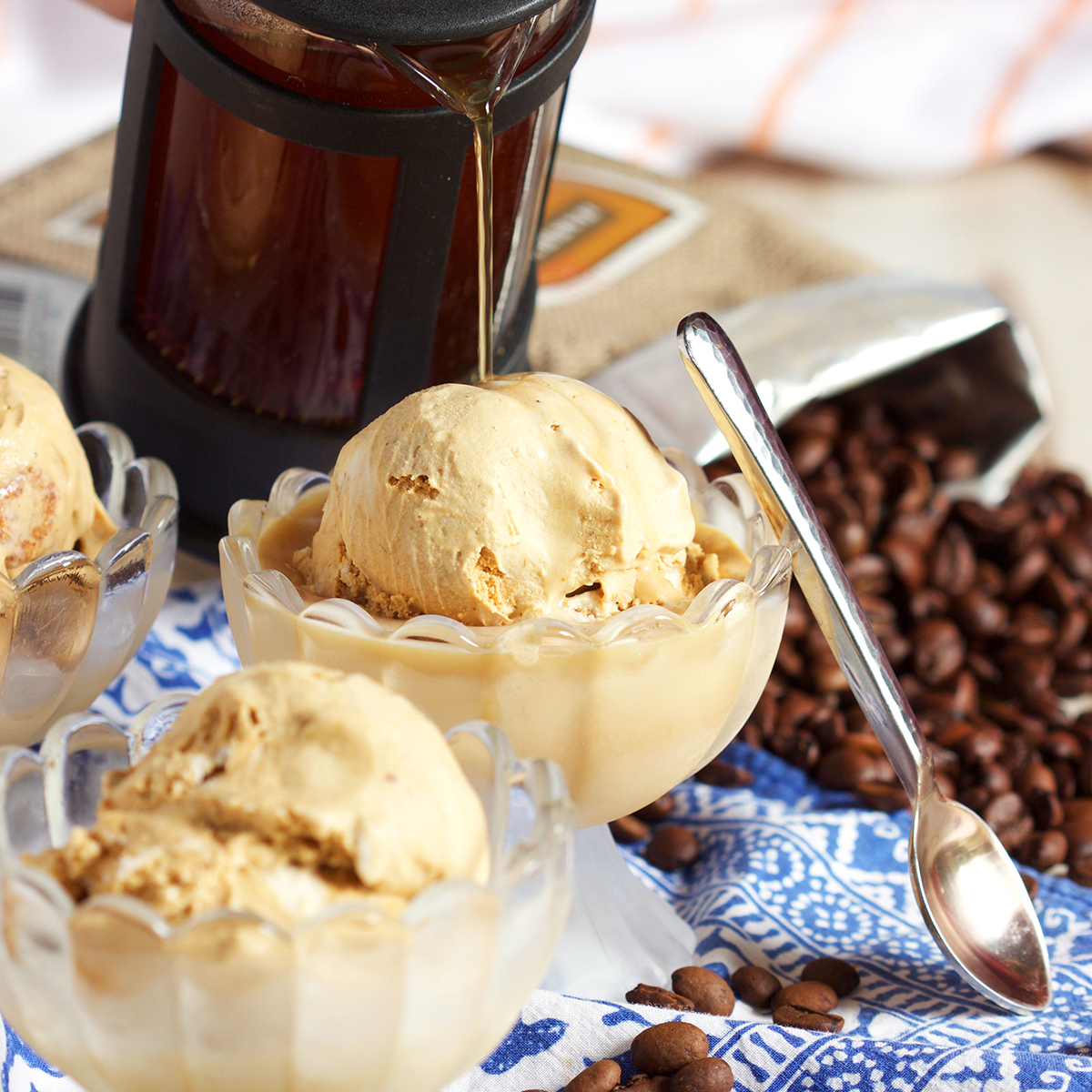 This Pumpkin Affogato Coffee recipe combines the best of both worlds: Dessert and coffee! Scoop pumpkin ice cream into a bowl and pour some freshly brewed Harry & David coffee on top for a treat that is both elegant and delicious. This creamy coffee dessert is so simple to make and perfect for fall.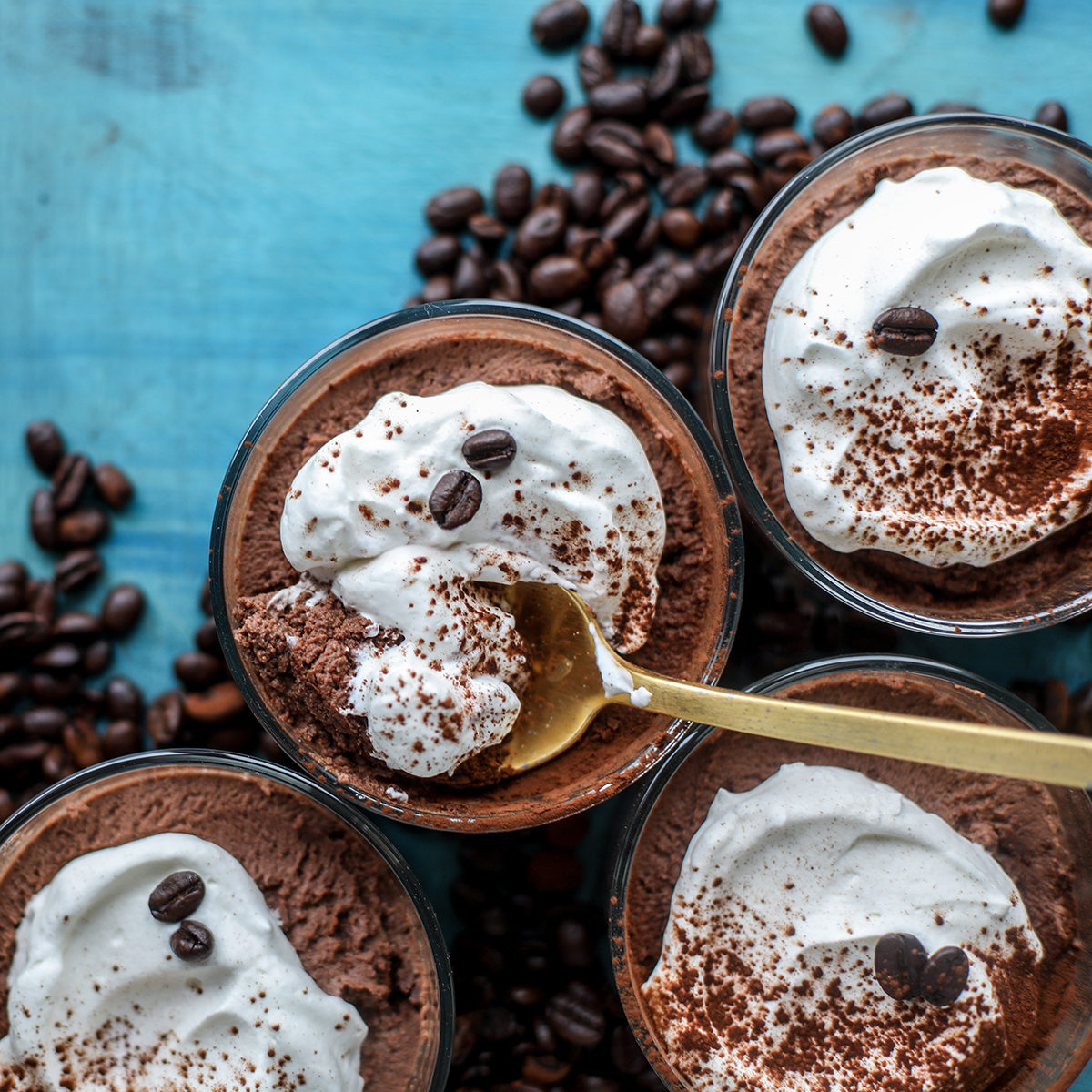 This Tiramisu Chocolate Mousse is the perfect treat for those who can't decide whether they want coffee or chocolate after dinner. Tiramisu Coffee whips into a decadent chocolate mousse for a dessert that is light, fluffy, and incredibly tasty. Even non-coffee lovers will want a bite of this one!
Morning wake up call, afternoon pick-me-up, or a sweet dessert, there are so many ways to enjoy coffee that it truly is a universal ingredient. Celebrate International Coffee Day, or any day, by brewing one of these recipes and trying something new! Your taste buds will thank you.
Whether it's a busy weeknight, a friend's decided to stay for dinner, or you simply don't want to cook, sometimes you need something easy to throw together! The recipes in our series Homemade Gourmet take the thought and time out of cooking without sacrificing their flavor or gourmet appeal.