Starting a new business can be dauting at any age. Just ask Julie Burton who launched ModernWell, a woman-centered co-working collaborative in Minneapolis, at age 50.
Not only did Julie need to ramp-up a new business while juggling being a writer, fitness instructor, wife, and mom to four kids, but she also had to become an expert at client service overnight. Naturally, she leaned on those closest to her for support and guidance. "As I was building my business, my husband gave me great advice — always focus on taking care of your customers," Julie says.
Since ModernWell opened its doors in 2016, this has become a daily mantra for Julie. "Building relationships with our members is the most important thing to me. I want our community to feel celebrated, appreciated, and valued," she explains. "The biggest part of my job is to make sure this actually happens."
For starters, Julie offers every ModernWell member a welcome gift when they join. She then sends member appreciation gifts every year.
During the trials and tribulations of the pandemic, Julie went above and beyond by mailing handwritten notes of appreciation to members, each enclosed with a garnet pendant. "It's part of offering exceptional client service, which impacts customer satisfaction," Julie explains.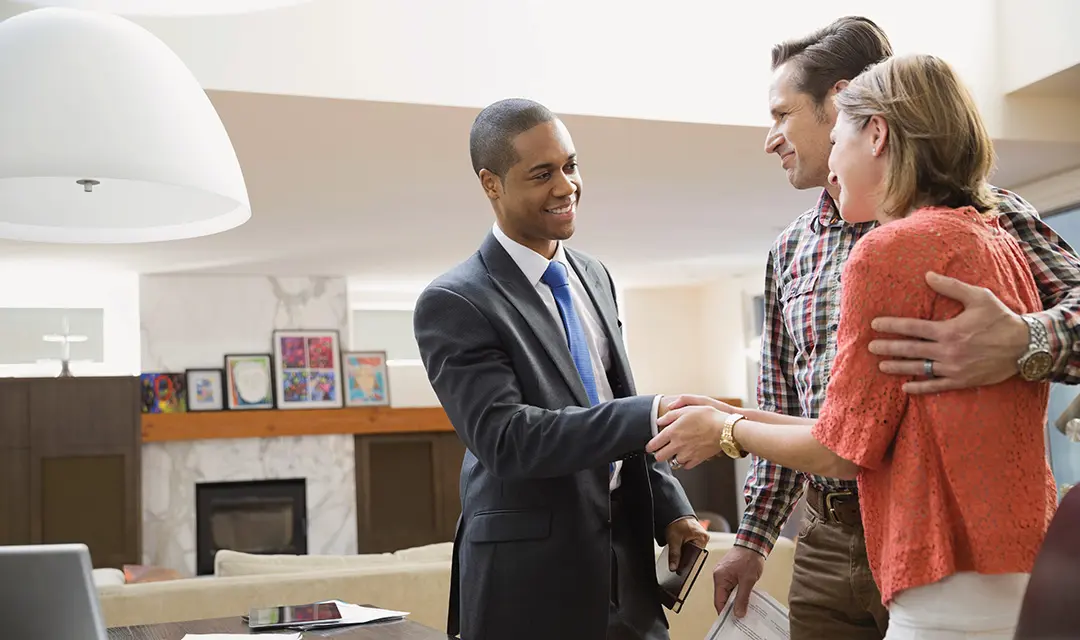 According to McKinsey & Company, 70% of buying experiences are based on how a customer feels they are being treated. If your customer feels valued, that can lead to even more customers. In fact, a research study conducted by Salesforce identified that 72% of customers will share their good experiences with others.
Customer appreciation at work
Fostering a culture of customer appreciation requires a company-wide strategy and tactical plan, just like showing appreciation for your employees. Experts recommend building a customer appreciation program into your annual marketing and customer relationship management (CRM) planning to ensure you've identified opportunities and a process for showing clients you appreciate their business.
We spoke with several business owners representing different sectors about the benefits of investing in a client appreciation program.
Build trust
When you show clients you care, they trust you as a credible source and know you will solve their problems. "Our clients know they're appreciated, and when, heaven forbid, a snafu happens, they're willing to overlook it because we've spent time cultivating a relationship with them over the years," explains Kim Bode, owner of 8THIRTYFOUR Integrated Communications in Grand Rapids, Michigan.
Boost loyalty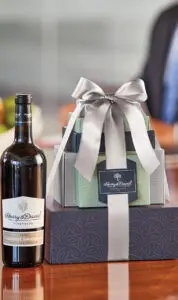 Allocating time and budget for client appreciation pays dividends because it increases customers' affinity for the company and maximizes loyalty, says Austin Cohen, founder and CEO of New York–based virtual training provider FlexIt.
Karla Campos, founder and CEO of Social Media Sass marketing in Port Richey, Florida, agrees. "In a world open for business 24/7, customers are receiving offers every time they open their phones," she says. "What makes your company stand out from the rest? Sometimes showing a little appreciation is the reason people stay loyal."
Create brand advocates
Customers who love you are more likely to recommend your brand to others, either through word-of-mouth, via social media, or online reviews.
Since people tend to trust their friends' opinions, the personal shout-out "increases brand awareness and ultimately leads to new customers and a larger following," Bode says.
Cohen agrees, adding, "Customers have shared our brand with their friends and family, and stayed loyal by booking more sessions following customer appreciation efforts."
Develop long-term customer value
Research shows it costs more money to acquire a new client than to keep an existing one. Prof. Robert W. Palmatier of Baylor University's Hankamer School of Business believes businesses should drive sales and growth by putting aside the numbers and "utilizing buyer emotions and perceptions to provide a more holistic, personalized purchase…to create stronger agent/client ties."
Bode echoes that: "I see a lot of my colleagues pour time and effort into acquiring new clients, forgetting those who have been loyal to them for years," she says. "Existing clients are your best referral source, and they'll grow with you if you focus on relationships."
Improve employee morale
You might not realize that your customer appreciation efforts also affect employees, but showing your commitment to customers will in turn positively affect company morale. "Our team members see that FlexIt truly cares about our customers," says Cohen. "It gives our team pride and increased loyalty to be part of our organization."
Five simple customer appreciation ideas
Communicate regularly: Keep customers informed about what's going on in your business, but don't push products all the time. Reach out through an integrated mix of email, direct mail, digital newsletters, phone calls, and texts to customers who've opted in to hearing from you. Don't communicate just for communication sake. Be sure to offer something of value, be it an exclusive offer or a unique tip.
Showcase customers: Shine the spotlight on customers who love your brand — what problem did your product or service solve for them? Use surveys and reviews to source customer satisfaction anecdotes. Leverage storytelling to convey how your company made a difference and post these success stories on your website and blog and on your company's social media pages including Facebook and LinkedIn.
Send a handwritten note: In today's digital-centric world, a handwritten note of appreciation will stand out in customers' minds. Be sure the note is personalized and recalls a recent transaction or engagement you had with your customer and it's meaning to your business.
Give a token of appreciation: Who doesn't enjoy getting a gift? Whether it's a free product, a complimentary service, or exclusive access to a private event, make your customers feel special with a small gift. Tip: This doesn't need to cost a lot of money.

The art of business gift giving
Business psychiatrist Mark Goulston, MD, believes that no one is immune to the uplifting effects of acknowledgement and thanks. Research shows that saying thank you results in "reciprocal generosity," another term for business building.
But not everyone has confidence in their gift-giving style; choosing the right customer appreciation gift that sends the right message at the right time can seem overwhelming to even the savviest business owner.
That's where Harry & David's expertise can help. They have a dedicated team of corporate sales consultants ready to guide you through the gift selection and delivery process. Their consultants will walk you through a diverse selection of sweet and savory treats, fruit baskets, floral arrangements, and even monthly club memberships designed to meet every taste, budget, and gifting occasion.
To ensure your brand stays top of mind with your customers, they also offer customized logo printing and greeting cards to communicate your personal message.
If your clients are more of the hands-on type, consider enrolling them in one of the virtual culinary workshops they've co-created with the talented team at Alice's Table.
For more information on customer appreciation gift ideas, connect with a Harry & David corporate sales consultant at 877-233-9000.