Do-it-Yourself Easter Basket with a Delicious Twist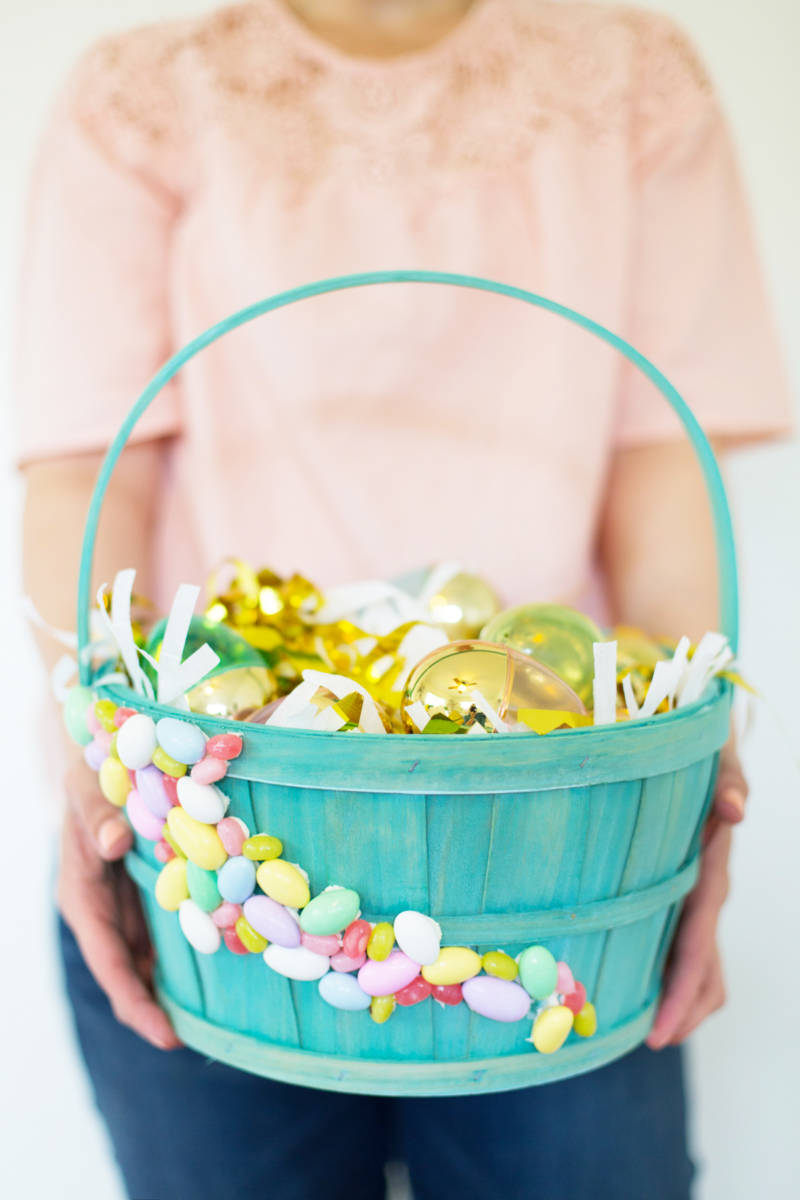 This Easter Basket project is perfect if you've got kids around! Choose your favorite candies– the more colorful the better – and add them to your basket for a fun, memorable basket that they'll just love.
You'll need:
Easter basket
Easter candies — jelly beans, robin's eggs, and gummies all work well!
white cake frosting
butter knife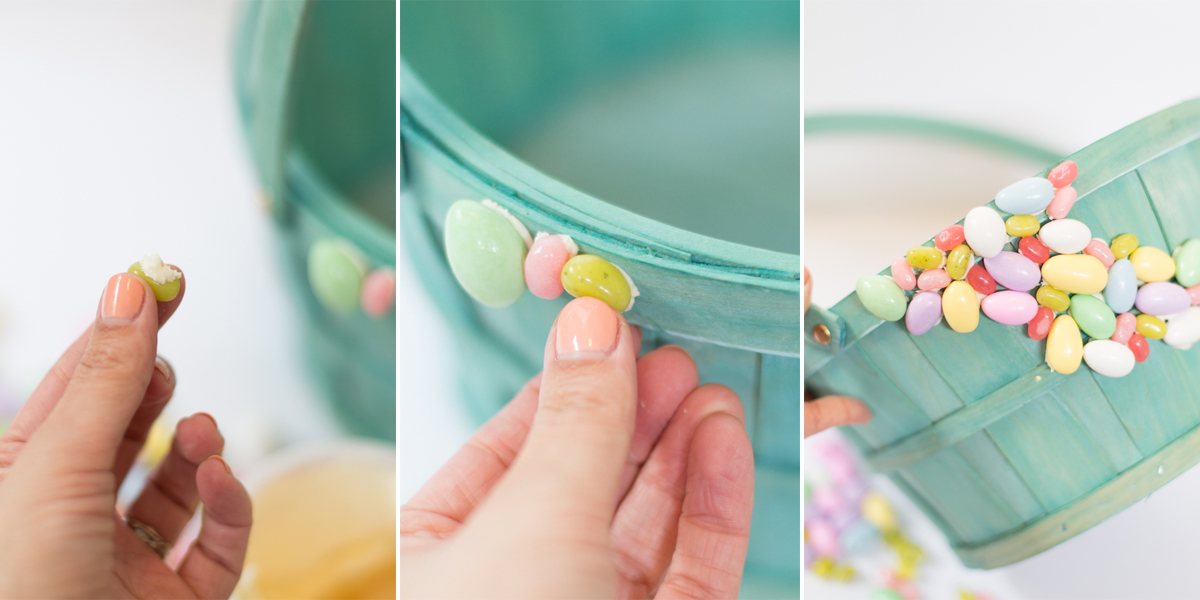 Choose your candies and have them laid out so that you can grab them easily. Make sure your frosting is at room temperature. Decide where you'd like to spread the candy on the basket — avoid placing any on the handle, so that it won't pop off when the basket is picked up.
Start by adding a tiny dollop of frosting to the back of a piece of candy
Use the frosting to adhere the candy to the front of the basket, just as you would decorate a cake.
Continue in the same fashion, with a bit of frosting on the back of each piece of candy, until your basket is covered as much as you would like!
Allow the frosting to dry and cure for a few hours so that it hardens a bit. We recommend decorating this basket about one day ahead of time.
If you had fun with this project, try another Easter basket decorated with flowers or with bright, cheerful stripe patterns.