Entertaining season is just around the corner, and with it comes the desire for tasty and effortless recipes that are sure to be a hit at any kind of gathering. From office parties to family festivities, here's a trio of simple-to-make and simply delicious easy dip recipes to serve and satisfy your guests.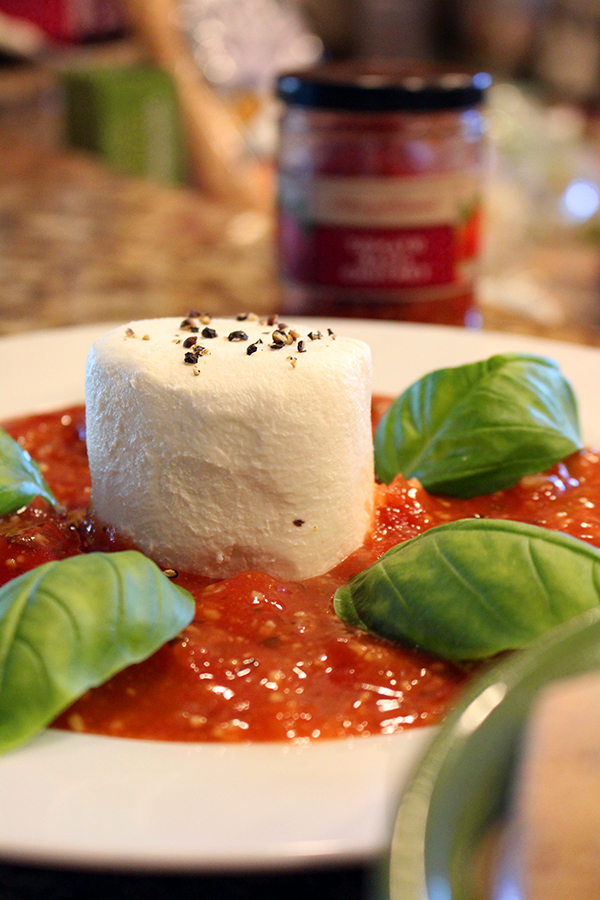 Tomato Basil Chutney
Ingredients:
1

jar of Harry & David Tomato Basil Chutney

5

oz.

goat cheese

5

fresh basil leaves

1

package of Harry & David Olive Oil Crackers

A pinch of fresh cracked black pepper
Instructions:
Place the goat cheese in the center of a small welled plate.

Surround the cheese with chutney, fan basil leaves around the cheese, and garnish it with cracked black pepper.

Serve it with the crackers or even toasted baguette slices.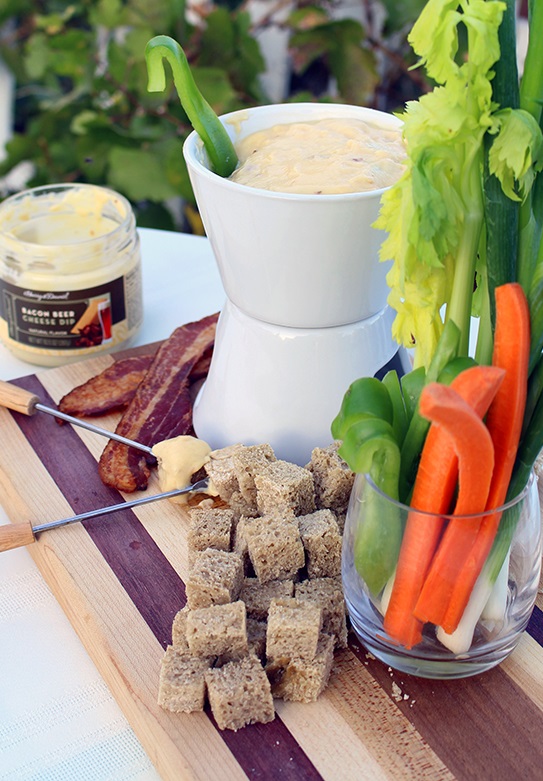 Bacon Beer Cheese Dip
Ingredients:
1

jar of Harry & David Bacon Beer Cheese Dip

1

small loaf of bread

(crust removed, cubed)

1

carrot

(peeled and julienned)

¼

bunch celery

½

bunch green onion

¼

bell pepper

(seeded and sliced)
Instructions:
Prepare the bread and vegetables.

Empty the jar into a fondue pot to heat.

If you don't have a fondue pot, warm up the dip at a low/medium temperature on the stovetop until desired temperature.

Have fun dipping the bread and veggies into the dip.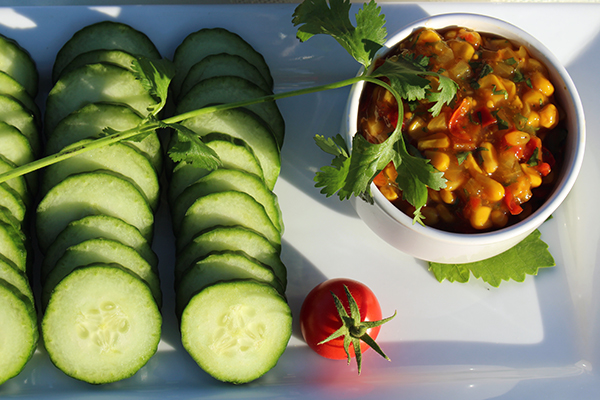 Calico Corn Relish
Ingredients:
1

jar of Harry & David Calico Corn Relish

1

lime

(juiced)

2

Tbsp

fresh chopped cilantro

1

cucumber

(sliced into discs)
Instructions:
Mix lime juice, cilantro, and relish together and chill it. Serve with cucumbers for an alternative spin on chips and salsa.