Life at work can get monotonous. Your employees can stand to benefit from a change in their daily routine, especially in the spring. Scheduling employee engagement activities to help coworkers embrace the change in seasons can help boost morale and build camaraderie in the process.
If you want to set aside some time for group bonding this season but aren't sure where to start, let these six spring activities serve as inspiration.
1. Host group yoga sessions
Physical activity is a positive way to break up the work day, and the benefits multiply when you do it with others. Consider hosting group yoga sessions for the office either virtually, in a studio, or in a nearby park.
Sherry Morgan, founder and CEO of Petsolino, hosts yoga classes for her employees every two weeks in the spring. "We hire a yoga instructor that could lead a one-hour yoga class for all of us," she explains. "Since we work remotely, we used to hold the yoga classes via Zoom. This year, however, we plan to do it in a hybrid setting by renting a studio where willing employees can go visit and take the class in person."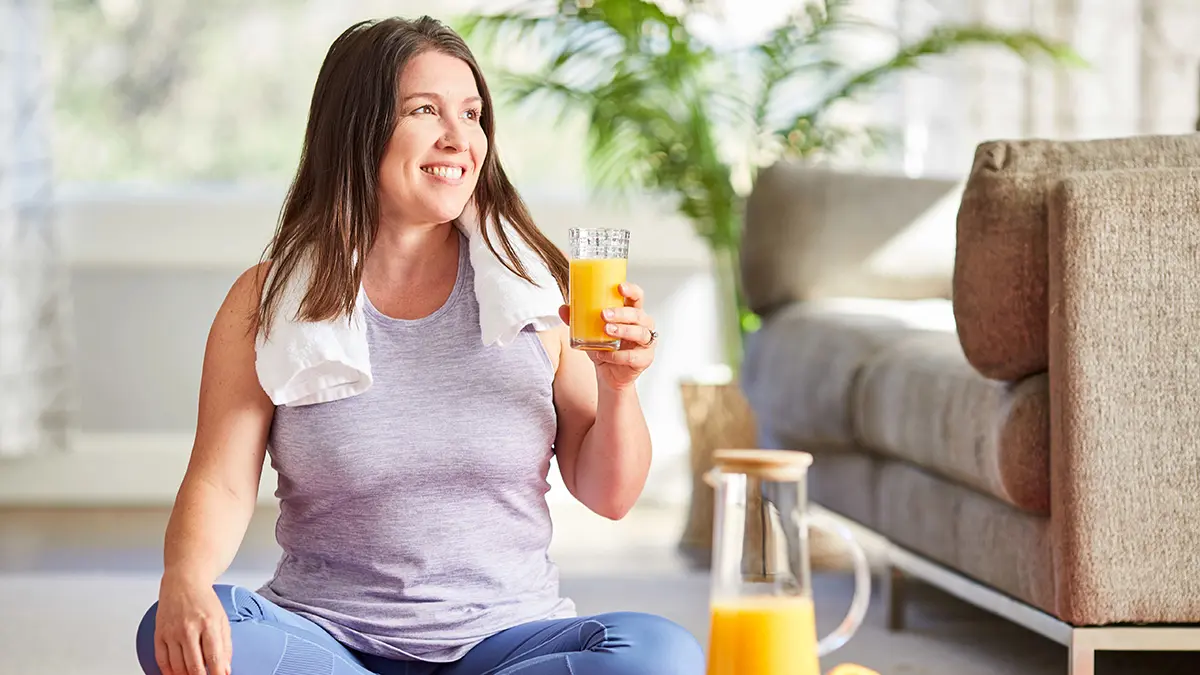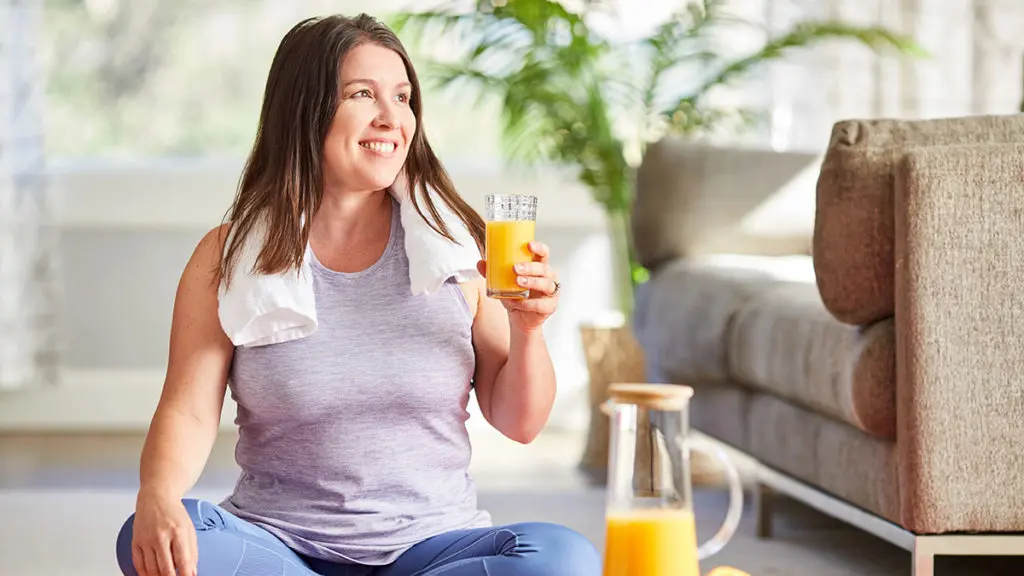 Make the most of the occasion by giving every participant a personalized yoga mat. Then, keep the wellness vibe going after class by ensuring everyone has access to healthy snacks, such as fresh fruit.
2. Take a hike (literally)
Spring is a time of change, and nowhere is a better place to appreciate this than the great outdoors. Organize a group hiking session in a nearby nature preserve to help your employees bond while breathing that fresh spring air. You can keep things casual or establish a topic for group discussion; you may find that everyone's creativity gets supercharged as the endorphins start flowing.
At the end of the excursion, treat the team to a picnic lunch with some spring-themed desserts to top it off.
3. Organize a wine tasting
If your team would rather get together in a less strenuous way, organize a company-wide wine tasting. The event can take place at a local winery, or, if you prefer, you can ship everyone their bottles in a thank you box to enjoy at home during a Zoom session. Wine, cheese, and chocolate always go together, so make sure you have plenty of each on hand. Make sure to also supply non-alcoholic beverages for those who prefer not to drink.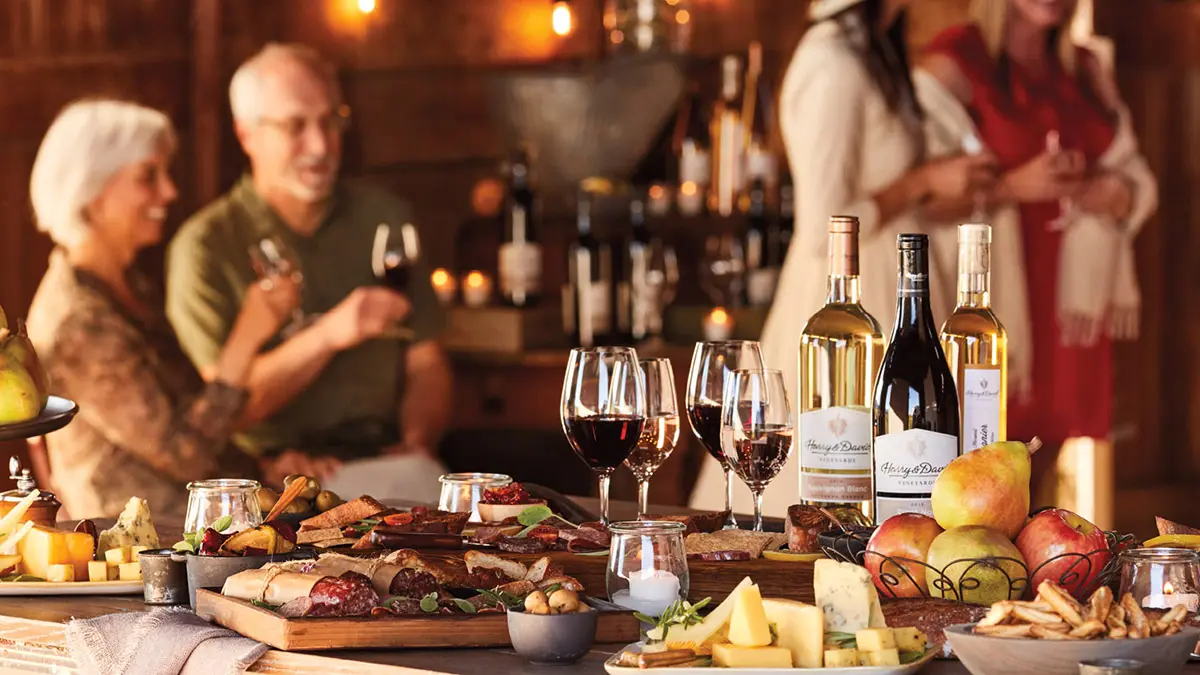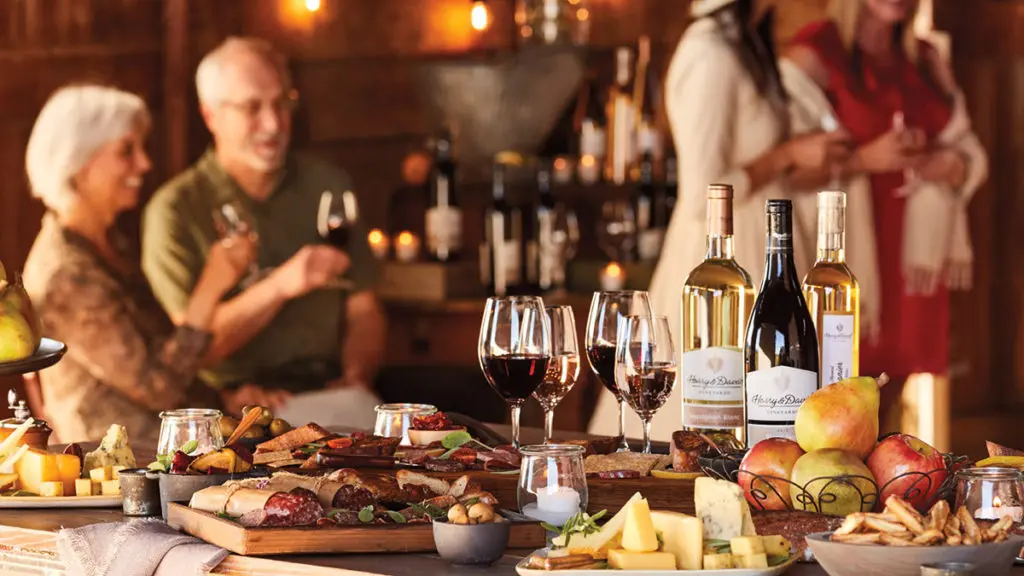 If your team is up for it, you can upgrade the experience to a "paint and sip" party. Let everyone break out their paintbrushes and tap into their hidden artistic talents. "Paint and sip events are a great way for teams to unwind and reconnect after a long day, or week, of work," says Dana Case, director of operations at MyCorporation.com. "It also allows everyone to relax and share their inner creativity."
4. Stage a photography competition
The changing seasons are a perfect time to hold a spring photography competition. This can work as either a team or solo activity. Give everyone up to a month to take and submit their favorite photos of spring scenes, and then print them out to display around the office.
On a given day, have everyone vote for their favorites, and then present awards for different categories (best animal shot, best landscape, etc.). The winners can receive gift certificates to local businesses or a congratulatory gift basket.
5. Volunteer at a local charity
There's no better way to show how far you've come as a company than dedicating a day to giving back. "Springtime is all about new beginnings, and allowing your coworkers to help people in their community is enough to boost anyone's morale," says Ouriel Lemmel, CEO and founder of WinIt.
"It's even more meaningful if this charity work is somehow related to their jobs," Ouriel continues. "One great example of this would be a financial institution that encourages their employees to take one day out of the month to teach money-saving skills to the people in their community and help them increase their financial literacy."
Keep the good deeds going by celebrating your hard work with office snacks that support No Kid Hungry, a national campaign dedicated to ending childhood hunger in America.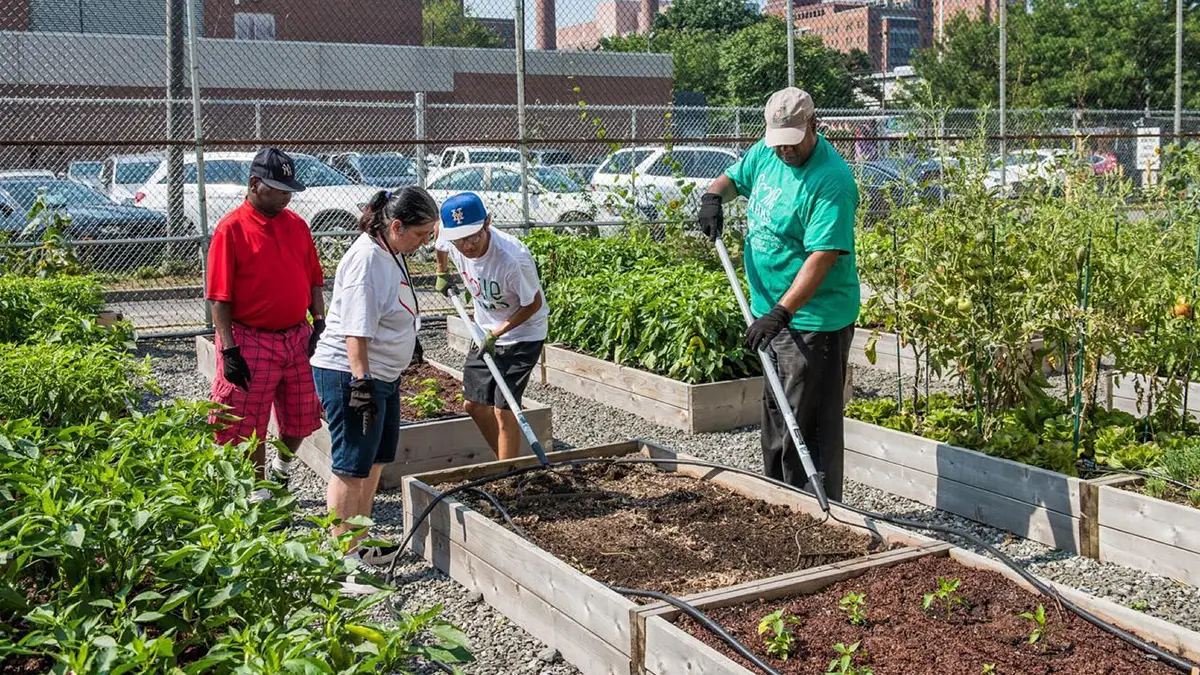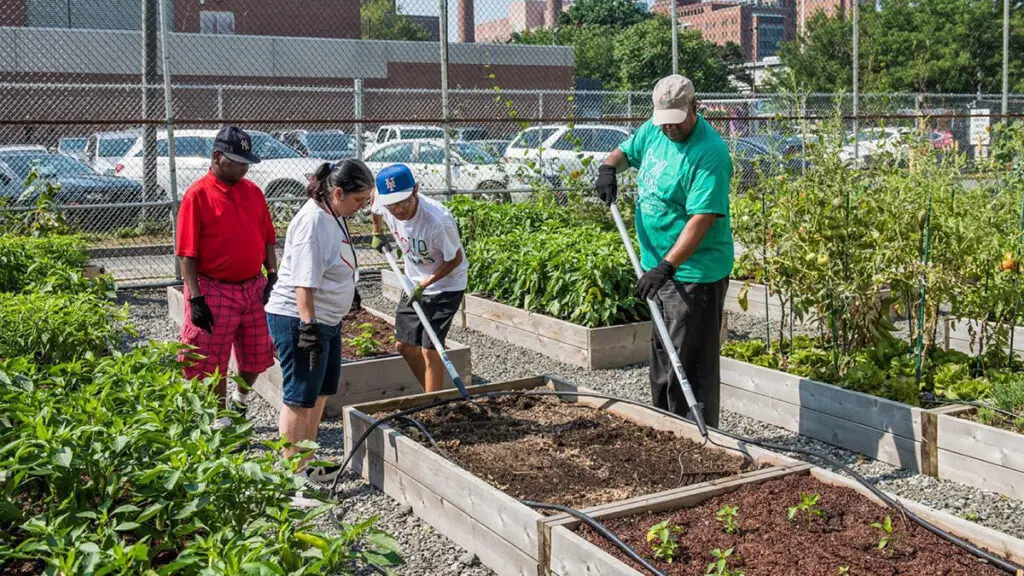 6. Get gardening
Get everyone outdoors and working on a project you all will benefit from by starting an office garden. Consider setting up some raised beds outdoors, or, if space is a concern, creating mini container gardens along windowsills. You can keep things organized post-planting with custom plant markers for each variety.
"Gardening is a great way to spend a day talking and relaxing together, choosing which flowers to grow, and going through the planting process," shares Megan Jones, a community outreach manager for NutraSweet Natural.
"Our collaborative gardening day is dedicated to planting flowers in a small garden that the team can then enjoy during their break times." Jones continues. "It's a lot of fun because the results are seen throughout the year. The garden becomes a constant reminder of what teamwork can achieve and about how everyone in the business has an impact."