Experiencing one of Geoffrey Zakarian's restaurants is like taking a master class in entertaining and hospitality. Guests feel welcome from the moment they arrive to when they leave, enjoying first-rate food and drink along the way. Not surprisingly, his techniques also work wonders when hosting friends and family at home. Follow Zakarian's words of wisdom about entertaining ideas and feel confident about taking great care of your guests at your next gathering and everyone after.
Geoffrey Zakarian's 10 entertaining ideas & tips
Tip #1: Remember why you're hosting
Zakarian says that his desire to entertain stems from his passion for eating. "I love entertaining and taking care of people. That's the base of everything," he says. Such simple entertaining ideas to abide to engage guests and want to create memorable experiences for everyone.
Tip #2: Plan ahead
"The best entertainers are the most focused," Zakarian says. As a guest, "you actually get the least choice, but you [still] think it's fantastic because it's organized." The preparation starts well before the guests arrive. Plan your menu, the music you'll play, and the drinks you'll serve. For the menu, Zakarian suggests planning a set menu from the hors d'oeuvres to the dessert.
Tip #3: Select a menu
Zakarian suggests seeking out inspiration through ingredients. He notes that sometimes when planning a dinner, he'll do research on an ingredient or dish that he wasn't thinking about using. "I might not be fully engaged in an ingredient that I haven't used for a while," he says. "I'll want to get more information about it."
---
---
Tip #4: Keep it simple
Don't try to overdo it with the menu, Zakarian says. If you're not an experienced cook and want to have fun while entertaining, don't select recipes from a favorite chef's cookbook and expect to be able to execute them correctly. "If you're an inexperienced golfer and you've never played, you don't go play with Tiger Woods the first time."
Tip #5: Set yourself up for success
Once you have the ingredients, it's important to start organizing the kitchen before you cook. "A lot of cooks don't enjoy themselves because they're never ready. They think that starting is being ready. No! Starting is far from being ready," Zakarian says. "When you start cooking, you're almost finished cooking, and that's what people don't get."
Tip #6: Get cooking
Once you have everything organized and all the ingredients are prepared, you're ready to start cooking. And to enjoy the experience. "It's not chaotic," he says of preparing what chefs call the mise en place — a French term for having all ingredients measured, cut, grated, peeled, sliced, etc. before you start actually cooking. "You get it done way before the chaos starts and then you cook, and cooking becomes fun. It's beautiful. You've done the work to make it work."
Tip #7: Offer a welcome drink
What happens when the guests start to arrive? You want them to feel welcome as soon as they walk through the door, Zakarian says. "The first five seconds into someone's house, they need to have a cocktail or any drink — something in their hands because it's odd if they don't have something. And a tray is right there so they know they're at a party."
Tip #8: Connect with your guests
To avoid a party filled with awkward silence, Zakarian suggests techniques to get the conversation flowing. "All you have to do is get that first person talking," he says. "Ask where they're from or what they did today. You don't have to manufacture it. It really comes. And it mostly comes when they taste the cocktail and say, 'Oh, this is delicious.' Then they're going to react to the hors d'oeuvres. Then they're going to talk about the dinner. Then the china, the candles, the flowers. Small talk is people not feeling uncomfortable."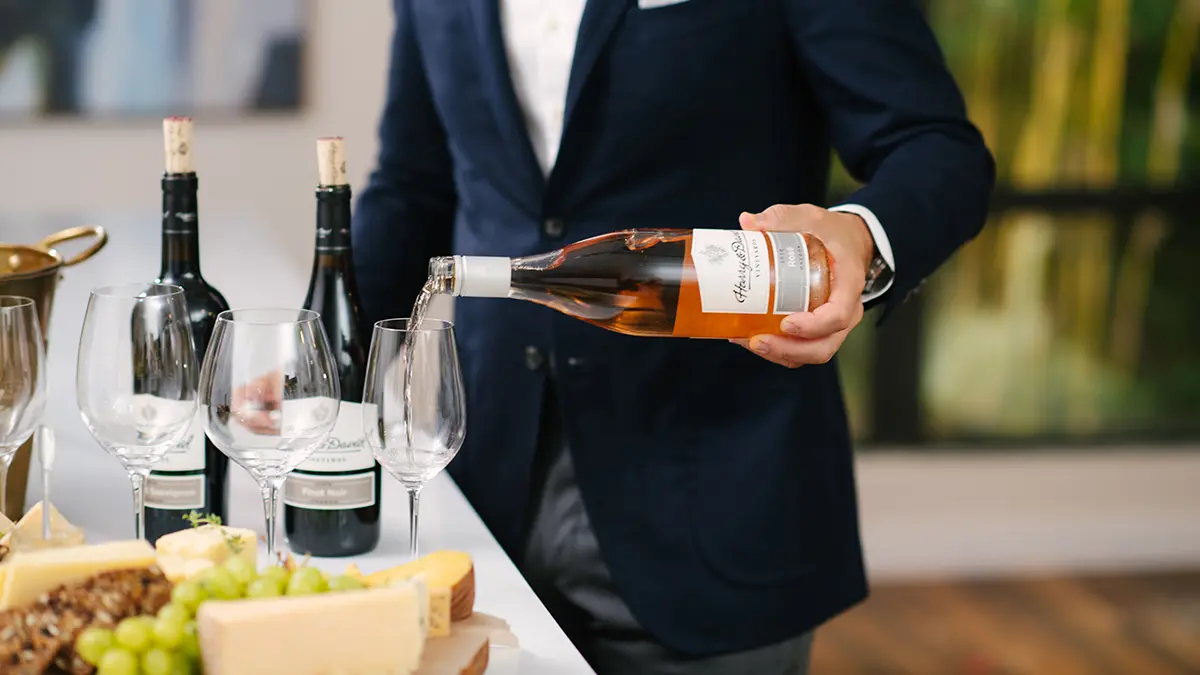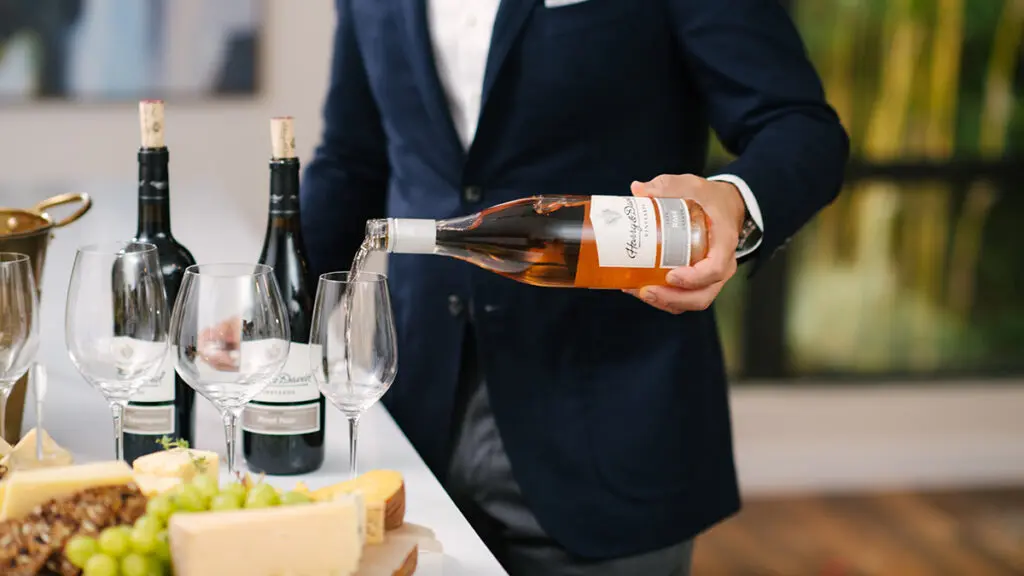 Tip #9: Know the story
Zakarian says to be ready to explain the story behind the dishes, a fun way to engage your guests and keep the conversation flowing. "I want guests to ask questions and, when they eat the food, I want them to feel transported. I can take them someplace, like the South of France or Italy."
Tip #10: Create the atmosphere
The music is on. The candles are lit. Now, Zakarian says, it's time to start serving. "If it's a sit-down dinner, the first course should already be plated. Then the second course comes out." Serve it family-style if it's six or more guests to make it easier. "You've got to learn the process. Otherwise, you'll never entertain."
Bonus tip: Relax and enjoy yourself
"It's so simple to entertain," Zakarian notes. "Music, candles, cocktail, hors d'oeuvres, set menu with no choices." Follow these steps and you — and your guests — will have a great time!