"I was sick, and my daughter was always hungry until someone told me to visit the food pantry. We literally ran out of everything the day I visited. You saved our lives, especially since I was anemic and did not have food for my 12-year-old daughter. I will always remember your goodness."
A thankful parent sent this letter earlier this year to Regional Food Bank for Jackson County, Oregon. The note was one of many it received after feeding more than 45,000 people last year, an increase of 10% from the previous year.
Food insecurity remains an enormous problem in the United States. Recent data from the U.S. Department of Agriculture (USDA) shows that in 2020, more than 28 million people experienced hunger in America and that nearly 12 million children — around 1 in 6 — live in homes where there aren't enough healthy foods like fruits and vegetables for every member of the household. The COVID-19 pandemic only exacerbated the issue. It's estimated that nearly 60 million people visited food pantries in the past year across the U.S.
To meet the growing demand for food, food banks rely on donations, especially from food businesses like Medford, Oregon-based Harry & David, says Marcee Champion, food programs director at ACCESS, a community group that operates the Regional Food Bank and other programs.
"Harry & David donated about 431,000 pounds of food, or around 20% of our total donations," she said in a recent interview.
ACCESS is not alone. Oregon Food Bank — which is part of the Oregon Food Bank Network of 21 regional banks in Oregon and Southwest Washington — also aims to eliminate hunger. Over the past year, the Network assisted 1.7 million community members in Oregon and Clark County, Washington (about 1 in 4), which was double their visitors from the previous year. And it too has received Harry & David donations.
"For more than 10 years, Harry & David has donated products to Oregon Food Bank," says CEO Susannah Morgan. "It is these partnerships with local, national, and international growers and food producers that make it possible for the Oregon Food Bank Network to meet the increased need for food in our community."
A gift to the community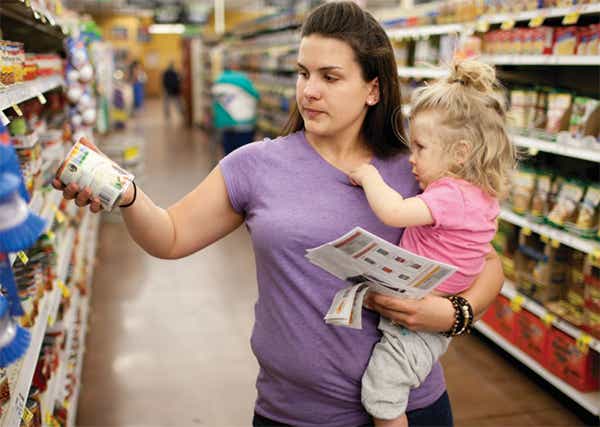 It might seem surprising that a company known for its pears, gourmet foods, wine, and gift baskets is a major player in feeding the needy, but Harry & David has been involved in food donation programs for more than 20 years, according to John Christensen, a senior manager who helps facilitate donations at Harry & David.
Based on the advocacy group Feeding America's research — a U.S. based non-profit organization dedicated to ending food insecurity — a meal is made up of 1.2 pounds of food, Morgan explains. "With that equation, we would say that last year alone, Harry & David donated more than 274,000 meals worth of food."
Harry & David is uniquely positioned to provide items food banks that are in short supply, says Champion.
"Harry & David donates a plethora of products, including peaches, cheese, ham and other meats," she says. "We appreciate the wide range of product we receive, as well as the quality of the items. We especially love receiving fresh fruits and vegetables, such as the pears that we get in weekly this time of year."
How the donations work
The donation program has evolved with the times, but the commitment remains the same. Harry & David has excess food and there are people in need.
"We want to feed people," says Christensen. "It's the right thing to do to take care of others."
It's just a matter of figuring out the logistics.
"Food banks are primarily looking for fruits and vegetables," says Christensen. The company's famous pears, which are grown near its headquarters in Medford, Oregon, are, not surprisingly, the top donation.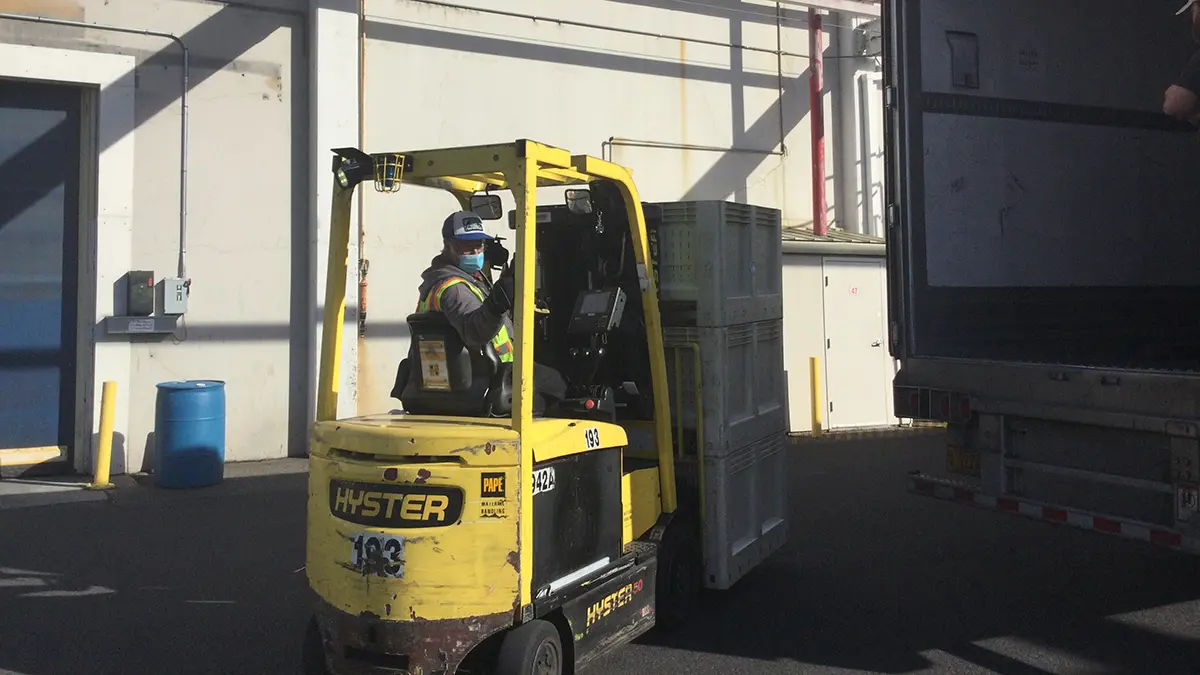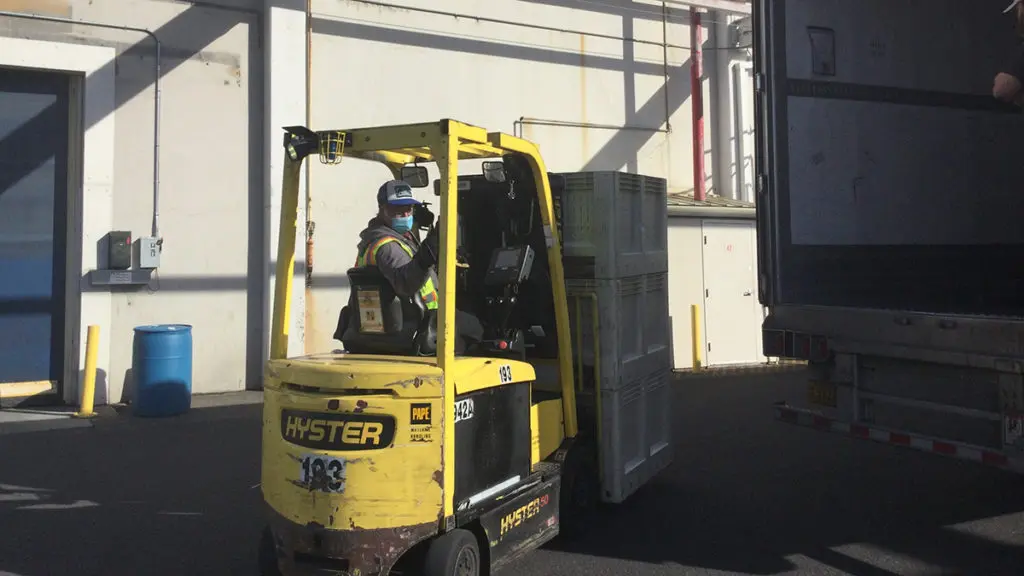 "We also donate apples, peaches, and a lot of baked goods with shorter shelf lives," he says. Harry & David also contributes smaller quantities of food it sources from around the world, including pineapples, kiwis, cherries, and mangoes from the Southern hemisphere.
How are the donations picked? "We're a high-end fruit business and we have three grades," says Christensen. The first grade is what you see in your gift basket — flawless and pristine. Much of their secondary grade fruit is still delicious but might have a blemish or discoloration. "It's still beautiful and you can eat it. It's just not gift-grade."
In most cases, donations are shipped to food bank warehouses, where they are then divided up and sent to various pantries based on need.
Says Champion: "These kinds of large donations contribute greatly to our ability to combat food insecurity in Jackson County, and donations from companies like Harry & David give us the opportunity to provide a wider variety of food than we would be able to otherwise."
---
The donations from your "Season of Giving" purchases will support local communities across the country. Giving is truly the gift when helping neighbors in need. Here is a sampling of what is available from the holiday collection:
---
* "Net Proceeds" is defined as the gross sales price of the product less any and all taxes, service charges, shipping and handling charges, discounts, gift certificates, promotional gift certificates, promotional offers (e.g. airline miles, points, e-money, etc.) credits, rebates, chargebacks, refunds, credit card processing fees and gift certificate cancellations. Minimum donation of $50,000.