Our series "Community Connections" highlights organizations dedicated to the sharing spirit Harry & David and its parent company 1-800Flowers.com, INC.
Childhood hunger is an issue that's close to our hearts at 1-800-FLOWERS.COM, Inc. We have partnered with No Kid Hungry for the past two years, with previous efforts raising enough money to provide as many as 1 million meals to kids in need.
We firmly believe that corporations have an obligation to give back to their community, and what better way than to ensure that every child has enough to eat to stay healthy and happy.
"Today, millions of kids in America are living with hunger," said Chris McCann, CEO of 1-800-FLOWERS.COM, Inc. "No Kid Hungry is committed to changing that — and we want to help. We are engaging customers across the country in this cause and working to ensure that all kids have access to the food they need."
How you can help combat childhood hunger
From Oct. 14 through Dec. 24, 1-800-FLOWERS.COM, Inc. is donating 20% of the net proceeds* from each gift purchased from its special curated Season of Sharing collection to No Kid Hungry. The organization can provide up to 10 meals to kids in need for every $1 it receives.
In addition to shopping the Season of Sharing holiday gift collection, customers can also make a cash donation to No Kid Hungry while purchasing gifts.
"We are so grateful for our partnership with 1-800-FLOWERS.COM, Inc.," says Andrea Holliday, associate director of consumer and corporate communications at Share Our Strength, the national nonprofit that runs the No Kid Hungry campaign.
The pandemic's impact on childhood hunger
The COVID-19 pandemic has added to the hunger crisis and made the need to feed children even more pressing, Holliday says.
"Before the pandemic, the number of children struggling with hunger had been steadily decreasing for a decade," she explains. "In the wake of the pandemic, though, we estimate that about 12 million kids may face hunger this year."
That number is daunting, but it feels even worse when you narrow it down: It works out as 1 in 6 children who don't have their basic food needs met, despite all the resources the U.S. has at its disposal.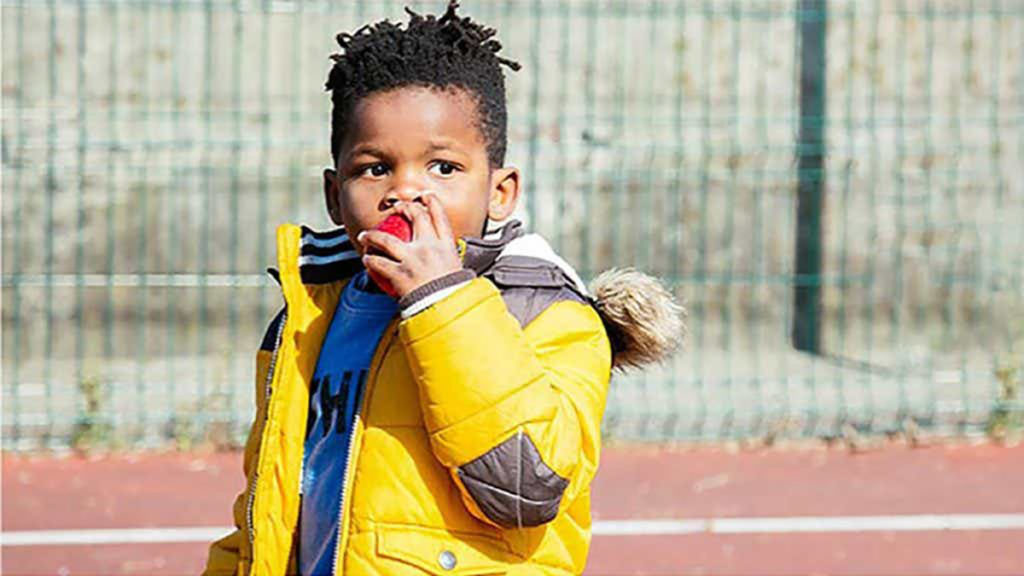 Holliday says that part of the pandemic rise in hunger relates to job cuts or layoffs combined with increases in childcare and medical costs. "Some of these children are missing meals. Others are faced with hunger-related adversity as parents and caretakers make trade-offs between buying enough groceries or paying bills. When the pandemic hit, millions of families were suddenly facing unemployment, hospital bills, evictions, and hardship."
As just one example of this impact, "We saw a huge jump in the federal summer meals program last summer. Nationally, the number of meals served increased by 160%," Holliday says.
How No Kid Hungry responded to COVID-19
When the pandemic hit, NKH quickly organized around three strategies:
Helping connect families to free meals: "We built an online meal-finder map and worked to promote it across the U.S.," Holliday says.
Increasing quick, flexible funding and providing guidance to partners feeding kids and families on the ground. "Since March 2020, we have granted almost $100 million to 2,350 organizations in all 50 states, D.C., and Puerto Rico," she adds.
Advocating for policies that put more money in families' pockets and making it easier for schools and meal providers to feed our kids.
Even a successful organization has room to grow, and Holliday says the pandemic helped NKH learn new ways to combat child hunger. "While individual tactics have adjusted to meet the rapidly changing state of things, our core strategies have remained the same," she says. "That's working to make sure all kids have access to healthy meals every day by changing the policies around child nutrition programs. It's also directly investing in schools and communities to support their efforts to feed kids, and serving as a public voice to educate and activate teachers, parents, community leaders, state legislators, and CEOs to join us in ending childhood hunger in America."

Partnering to defeat childhood hunger
Holliday acknowledges the support of businesses large and small, but adds individuals have a role to play too: "We all have different strengths to share in the fight to ensure that every child in the United States gets the food they need," she says. "Whatever your strength, there's a way you can share it to help kids. Visit NoKidHungry.org to donate, advocate, or get involved in your community."
And local activism is at the heart of a current NKH campaign. "One of our key focuses, which has evolved over the last year, is to be really intentional about centering the communities in which we work," Holliday explains. "One way we're doing that is by working with artists in five communities to create murals inspired by local children and their vision for a better future."
You can check out the powerful murals and the stories behind them at NoKidHungry.org/rebuild.
*The company will donate 20% of the Net Proceeds from each gift purchased from the collection to No Kid Hungry, with a minimum commitment of $50,000. "Net Proceeds" shall be defined as the gross sales price of the product less any and all taxes, service charges, shipping and handling charges, discounts, gift certificates, promotional gift certificates, promotional offers (e.g. airline miles, points, e-money, etc.) credits, rebates, chargebacks, refunds, credit card processing fees and gift certificate cancellations. Products in the "Season of Sharing" collection benefitting No Kid Hungry are not eligible for discounts or combinable with offers. Void where prohibited. **$1 can provide up to 10 meals. Meal equivalency varies during COVID-19 relief. Learn more at NoKidHungry.org/OneDollar