"Feast on This" features the best seasonal recipes you should cook every month.
We're in the midst of a pretty unpredictable time. Still, when it comes to food, futurists are usually on target when it comes to predicting what will be trending in supermarkets, restaurants, and home kitchens.
"The trends for 2022 aren't entirely surprising," says Micah Fredman, a chef and culinary consultant in New York City. "I see the world leaning in a bit to the slowed-down pace that pandemic life forced upon us. Tea as a time to pause and self soothe, popcorn alongside cozy nights at home and taking the time to make, or enjoying homemade pickles and jams. It all makes sense!"
Here are seven food trends to expect in 2022.

Food Trend No. 1: Sunflower seeds
Whether added to nut butters, crackers, or ice cream, this seed, which comes from the large flower heads of the sunflower plant, is experiencing a moment. "Sunflower seeds are the unsung heroes of so many dishes," says Nathan Lyon, an Emmy-nominated chef. Use sunflower seeds to add crunch and nuttiness to a salad or to top a soup. They can add wonderful complexity while complementing a range of flavors. "I just added ground sunflower seeds to a cake I was developing, and it was a smashing success," Lyon says. "It added a depth of flavor that was surprisingly decadent and nutty."
Food Trend No. 2: Cottage foods
Otherwise known as all those delicious homemade pickles, jams, and cookies you scoop up at your local farmer's market, cottage foods are all about fresh, seasonal ingredients sourced locally. "With food chain shortages, a lot of people were worried about being able to shop for certain items, so they started growing their own food and selling it," says Liv Vasquez, a chef and owner of LivvieSmalls Events in Portland, Oregon. The pandemic also made us question how self-sufficient we are. After all, we've spent the past several years paying for convenience because of how busy our schedules are. "When you took away the social obligations, work obligations, and being able to get everything delivered within minutes, many of us ended up with more time to make foods from scratch and sell them, too," Vasquez says.
Food Trend No. 3: Oyster mushrooms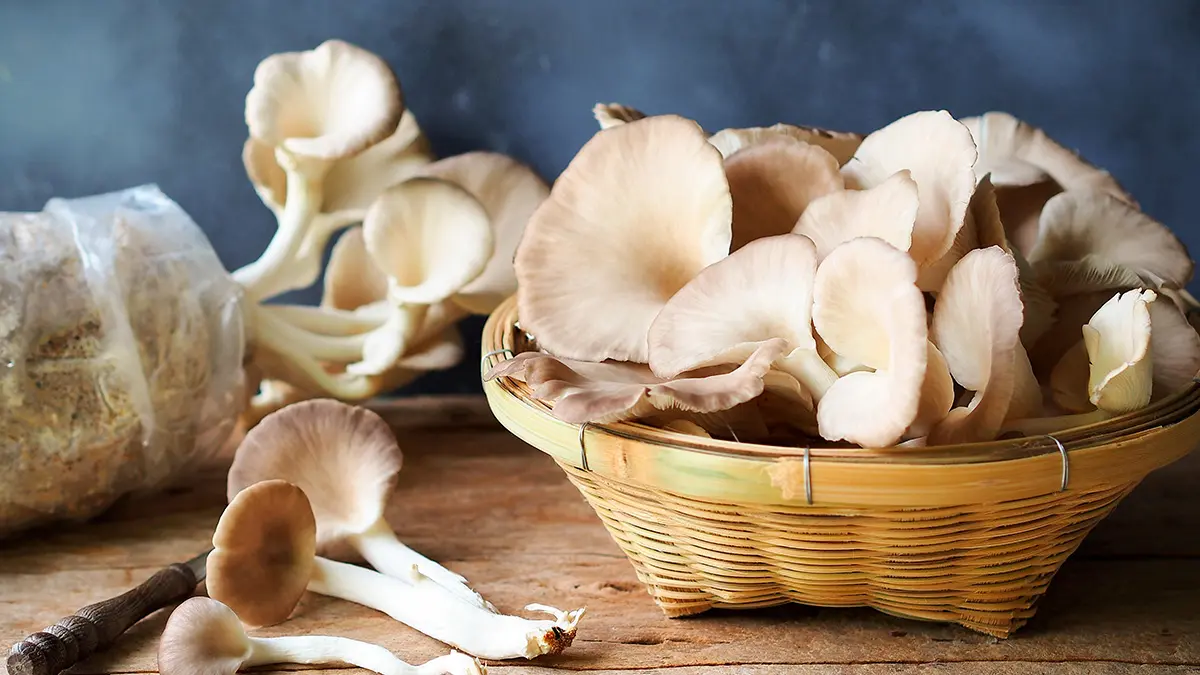 Oyster mushrooms (known for their oyster shaped caps) are getting the star treatment in 2022, our experts say. These fungi are known for their mild flavor that's enhanced when they're stir-fried or sautéed. Oyster mushrooms are rich in vitamins C and B and high in protein and offers most of the mineral salts required by the human body. "Mushrooms are amazing, and they're incredibly delicious," Fredman says. "A skilled chef can draw so much flavor from them, and there are so many stunning fungi for us to eat."
Food Trend No. 4: Comfort food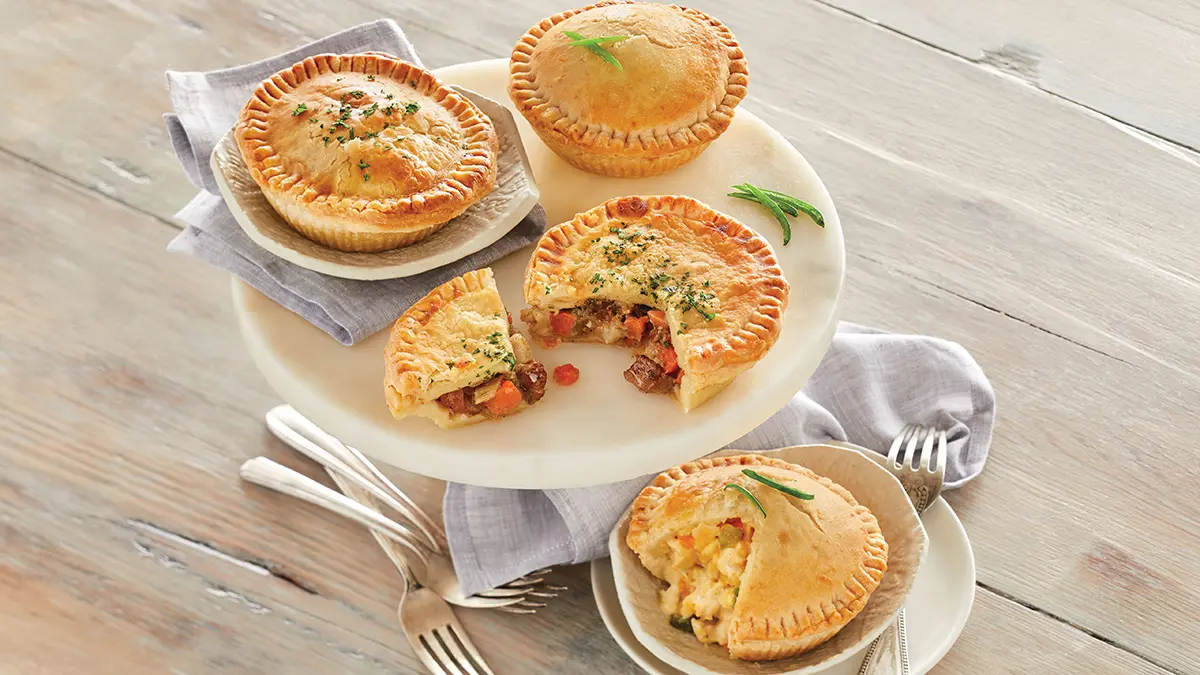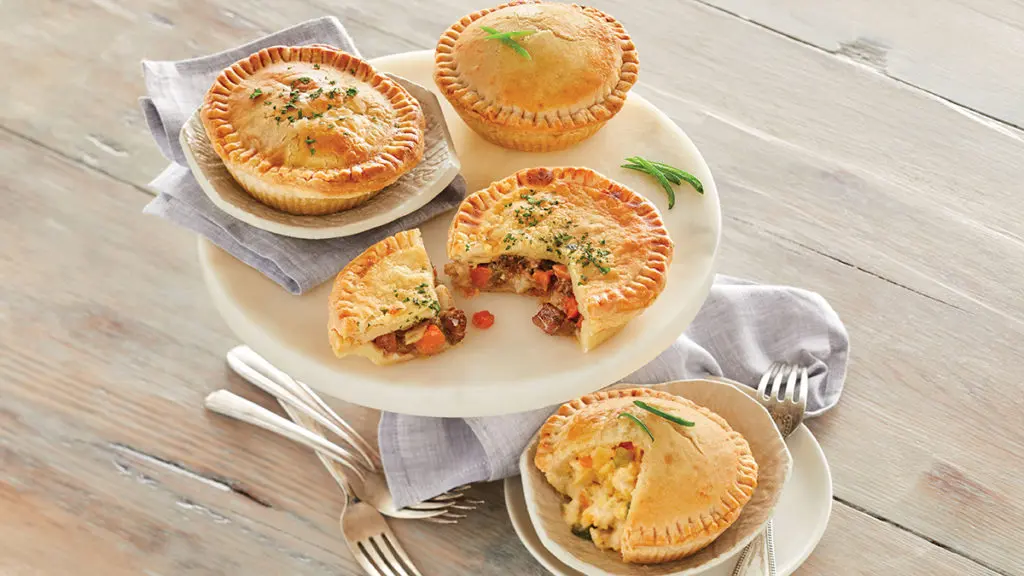 Whether it's meatloaf or mac and cheese, comfort food is, once again, on trend for 2022. After all, we could all go for some satisfying nostalgic dishes that warm us up on the inside. Pot pies are another go-to that's sure to continue to appeal to comfort food fans this year. "Pot pies do extremely well for us," says Andrew Whitticar, merchandise manager at Harry & David Specialty Foods. "We sell them in chicken, beef, lobster and also sell them as a mini pot pie assortment. They may have been around forever, but they're certainly trending into the new year."
Food Trend No. 5: Tea time
Expect mid-afternoon tea to be something of a regular occurrence in the new year, trend forecasters say. "During the pandemic, a lot of people have gotten sober or tried to cut back on alcohol for health reasons," Vazquez says. "Tea parties are a great way to gather in small groups and celebrate while feeling a little bit fancy, too." We agree. And so does Harry & David, which is adding a "You're My Cup of Tea" line in mid-January. The sets feature teas from The Republic of Tea, Savannah Bee Honey, and a honey dipper.
There's nothing more soothing than a warm cup of tea (plus a delicious scone) to cure any mid-afternoon energy drain.
Food Trend No. 6: Plant-based everything
Plant-based foods may not be new, but they keep taking on new dimensions thanks to the demand for healthier and more eco-friendly options. Lyon cites the arrival of plant-based chocolate on the market as an example of the innovation fueling this trend. "With so many quality alternative milk products, like oat milk, there's no reason not to innovate and break the mold, while exploring delicious flavors." Harry & David is planning on launching its own plant-based products later this year, says Whitticar.
Food Trend No. 7: Popcorn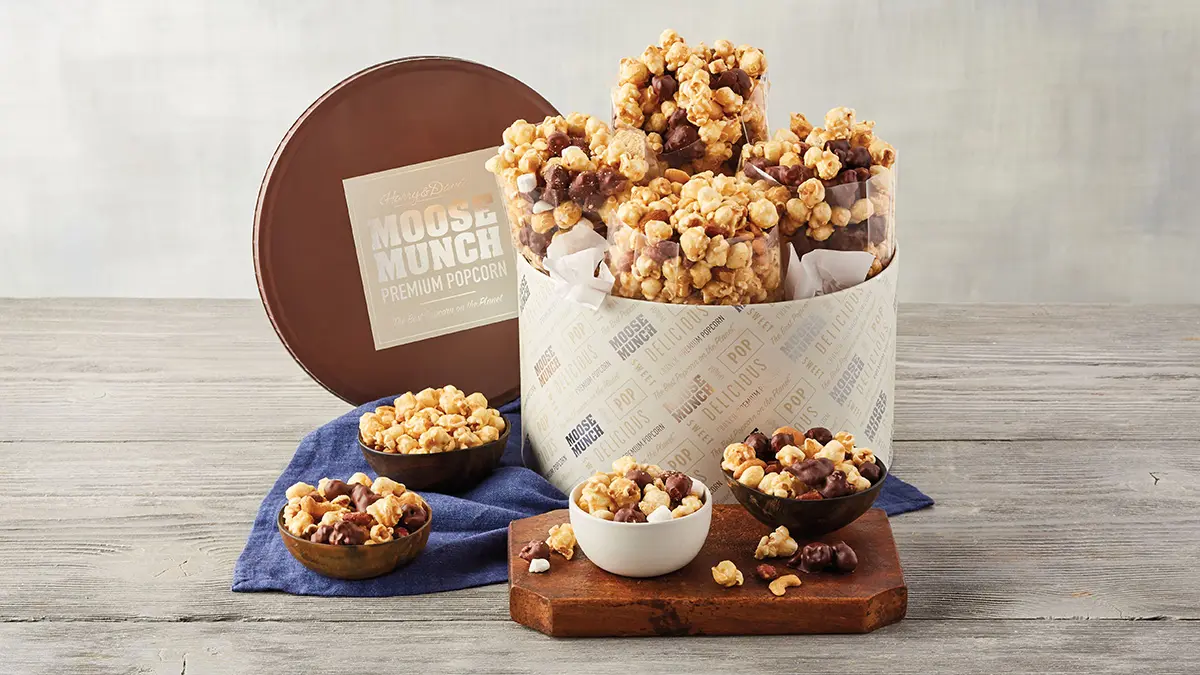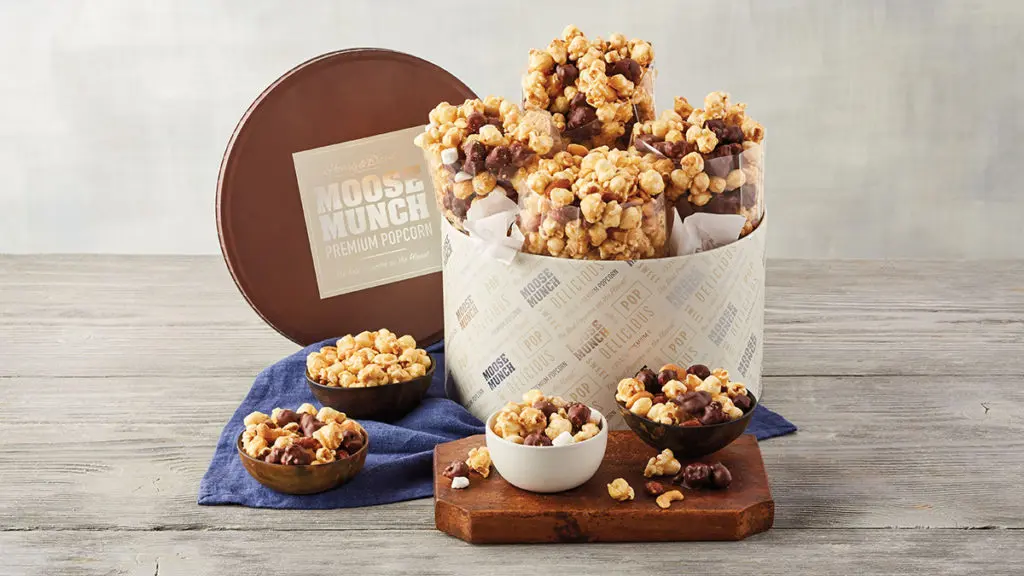 Sales of this favorite snack grew 9% from September 2020 to September 2021. This, despite the fact that fewer Americans than ever went to the movies. Still, this yummy treat is predicted to be an even bigger fan favorite in 2022, thanks to its versatility — it's as delicious sweet as it is savory or spicy.
"Popcorn is a go-to snack food in my household," Lyon says. "It's quick to make, and you have so many options when it comes to flavors." His favorite way to prepare it is called "cacio e pepe," which involves a drizzle of extra virgin olive oil and generous toppings of freshly ground black pepper and freshly grated Parmigiano Reggiano cheese. "Of course, you can always go classic with melted butter (or olive oil) and a sprinkling of salt or nutritional yeast, but sometimes you gotta be fancy!