Cabernet sauvignon, born from a natural crossing of sauvignon blanc with cabernet Franc, is widely considered the king of red wine grapes. And with approximately 840,000 acres of it growing around the word, it is certainly the most popular.
Where do cabernet sauvignon grapes grow?
While capable of being grown in a wide variety of regions, cabernet sauvignon needs a warm, dry climate to achieve the level of ripeness that displays its most distinguished characteristics. These are, most notably, its attractive deep purple color and powerful flavors of blackcurrants and blackberries. When aged in new oak barrels, the wine can develop a number of secondary characteristics, such as cedar, cigar box, vanilla, and savory spices.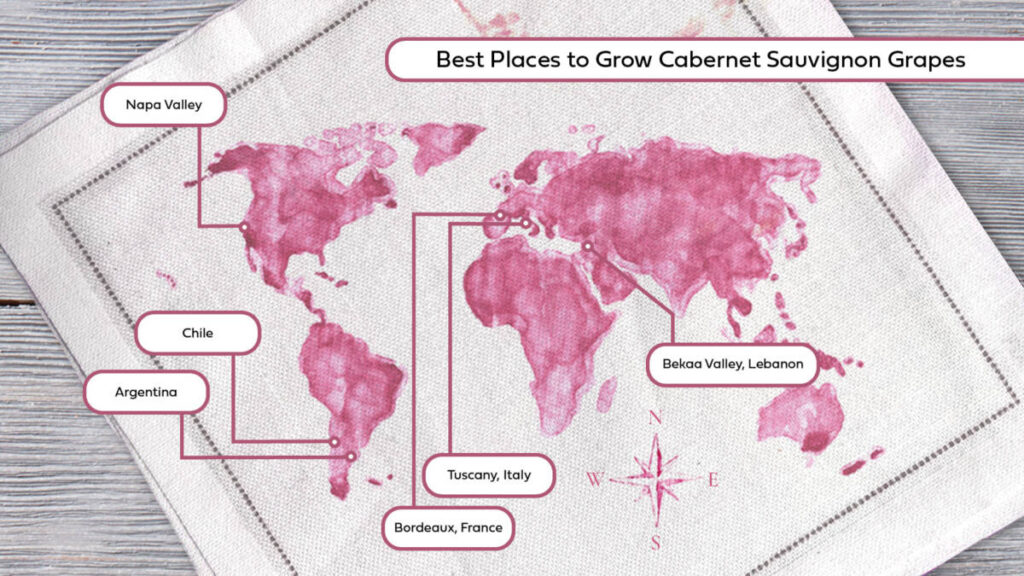 The most prominent region for growing cabernet sauvignon is Bordeaux, France, which boasts the most acreage of vines planted. However, because the grape thrives in warmer, drier climates, many consider Napa Valley and Tuscany, Italy, close seconds. Other noteworthy regions for cabernet sauvignon include Argentina, Chile, and Lebanon's Bekaa Valley.

Food pairings
When considering food pairings with cabernet sauvignon, it is important to account for the wine's high levels of tannin, the naturally occurring compounds found in grape skins that dries your mouth out after a sip.
Meat
Protein helps break down tannins, which is why cabernet sauvignon is so popular on steakhouse wine lists. The back and forth of eating a bite of a juicy, seared steak to taking a sip of dry cabernet to cut through the richness of the protein and refresh your palate for the next bite has been pleasing diners for millennia.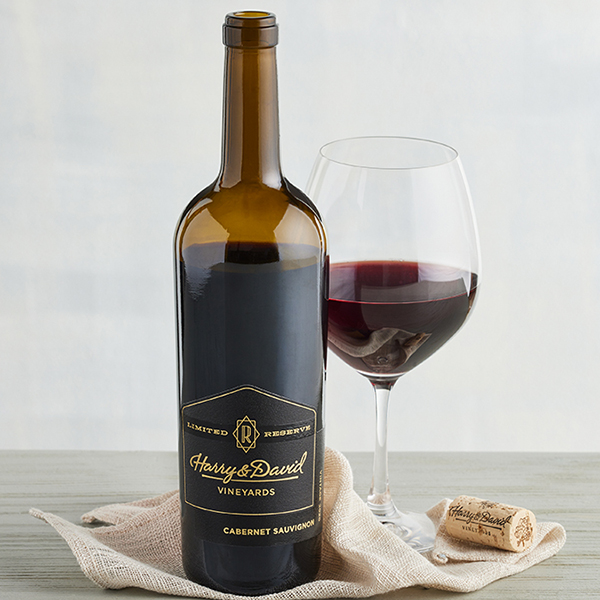 My favorite cut of steak to eat with a cabernet is a ribeye, due to its high fat content, with New York strip a close second.
Marinated proteins also work well with this grape, as they add another base layer of flavor for the wine to play off. For instance, a chimichurri-marinated skirt steak brings a burst of acidity and hints of fresh green herbal notes to the dark fruit and secondary notes of a good cabernet; a raspberry-chipotle grilled ribeye particularly highlights the cedar, vanilla, and cigar box notes of this wine.
I can't talk about marinated proteins without mentioning barbecue. Cabernet sauvignon is as good a natural pairing for the sweetness of baby back ribs or pulled pork as it is for the smokiness of a BBQ beef brisket.
Cheese
Cabernet also pairs well with a wide range of cheeses. Its ripe, dark fruit flavors help tame the funkier notes of blue cheese, such as Jasper Hill's Bayley Hazen or Rogue Creamery's Oregon Blue, while also accentuating the nuttier flavors present in cheddars and Alpine-style cheeses, such as the Point Reyes Farmstead Toma.
5 questions about cabernet sauvignon with chef Geoffrey Zakarian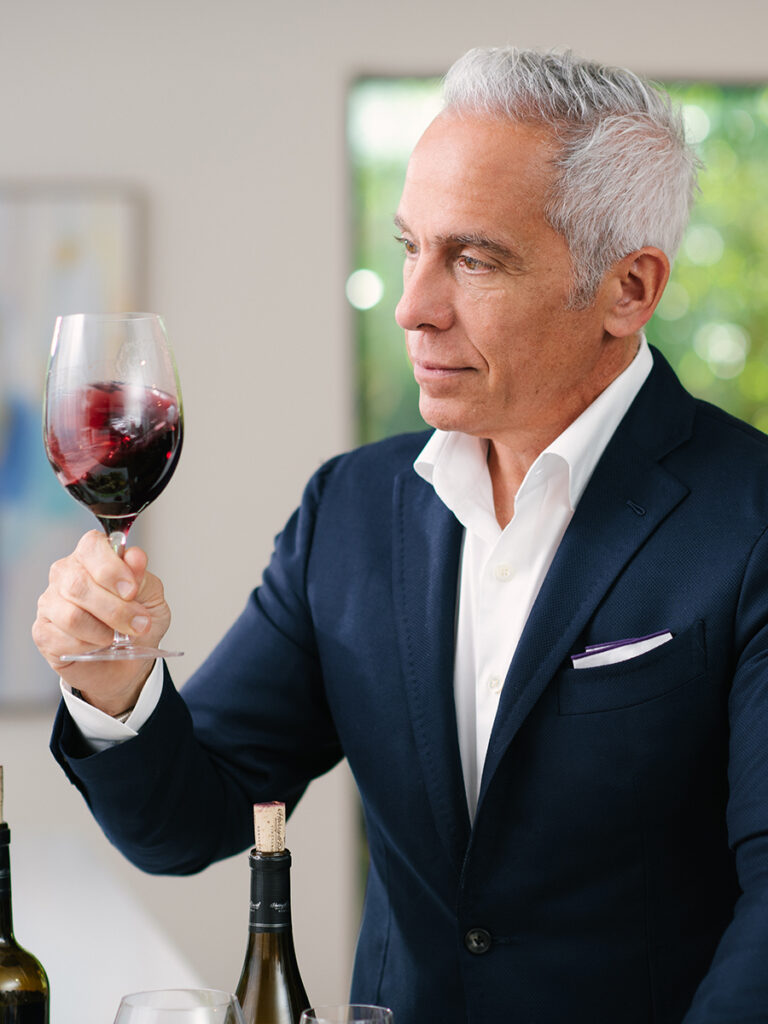 Harry & David brand ambassador Geoffrey Zakarian knows a thing or two — or thousands, actually — about wine. Cabernet sauvignon is one of his four favorite wines so we asked him about the basics.
What do you like most about cabernet sauvignon?
It's a wonderful all-purpose grape with nice tannins and balanced sugar levels. It will get you through any party, trust me.
What foods do you like pairing with this wine?
A good cab really shines with a beautiful red meat or hearty roast.
What temperature should we chill it at?
59 to 60 degrees Fahrenheit
Best type of glass to drink cabernet sauvignon?
You can use a Bordeaux glass for red wine, but I really like a simple all-purpose glass. It does the job.
Is it OK to chill red wine?
With the exception of pinot noir, red wine should be "cellar temperature," which is 59 degrees Fahrenheit.
Dessert
For dessert, think chocolate. Any type of chocolate cake, from flourless to birthday, has enough richness to match this full-bodied red wine while integrating seamlessly with the darker fruit flavors. Fruit- and/or nut-filled gourmet chocolate truffles provide different bursts of flavor combinations. Each bite provides a great way for you and your guests to have some fun while figuring out which combination pairs best.
---
Guide to Wine
Learn about different wine varietals with our easy to follow guides.
---