Chardonnay is one of the most widely planted grape varietals in the world, accounting for 10% of all vineyards. It is known for producing some of the world's most exquisitely flavored and expensive white wines.
Where does chardonnay come from?
Best known for its stunning whites of Burgundy and throughout France, and as the quintessential white wine from California's Napa Valley (grapes were planted there as early as the 1880s), the chardonnay grape also thrives in other countries around the world, including Australia, South Africa, Chile, and Argentina. France is the largest producer, followed by the United States and Australia.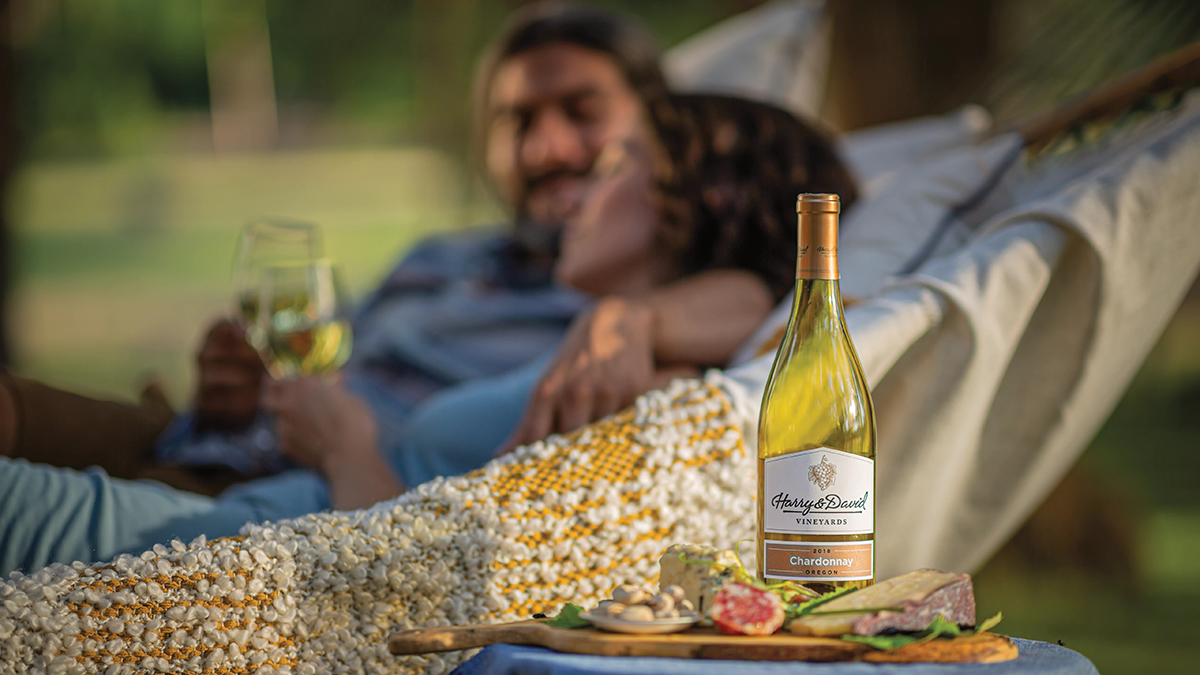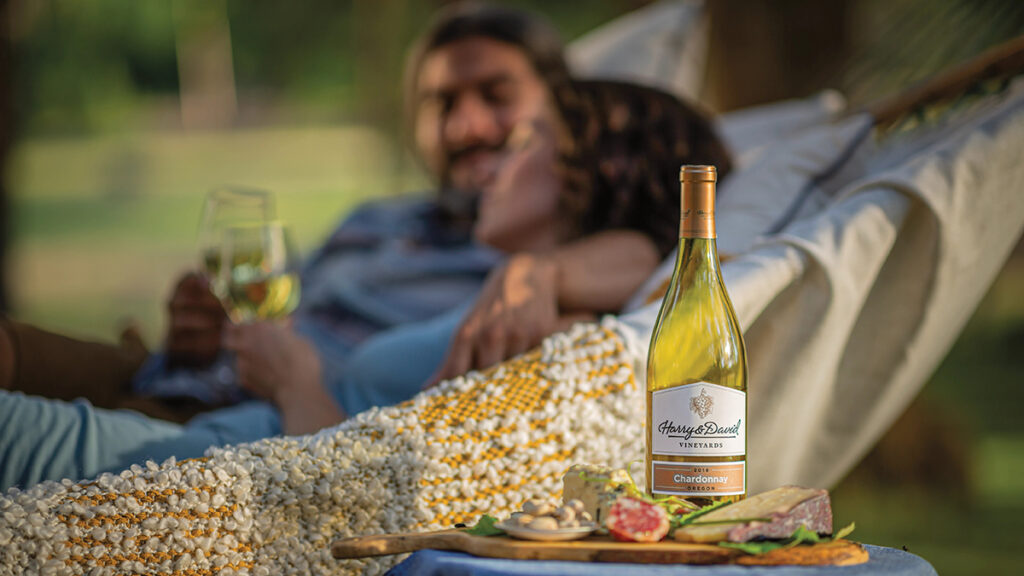 What does chardonnay taste like?
The flavor characteristics of chardonnay can vary depending on where it's grown and what techniques and choices the winemaker employs during production. For instance, an unoaked one from Chablis, in the northern part of Burgundy, will taste like crisp green apples and underripe pear, with tart hints of citrus and lemon zest. Conversely, a typical bottle from Napa Valley will feature more ripe flavors, such as golden apple and baked pear with hints of Meyer lemon, and, of course, the buttery vanilla flavors associated with oak aging. Wines from Oregon tend to fall in the middle.
A good rule of thumb is that chardonnay from cooler climates tends to have more crisp, citrusy flavor characteristics, whereas warmer climates produce riper, fuller-bodied wines usually aged in oak.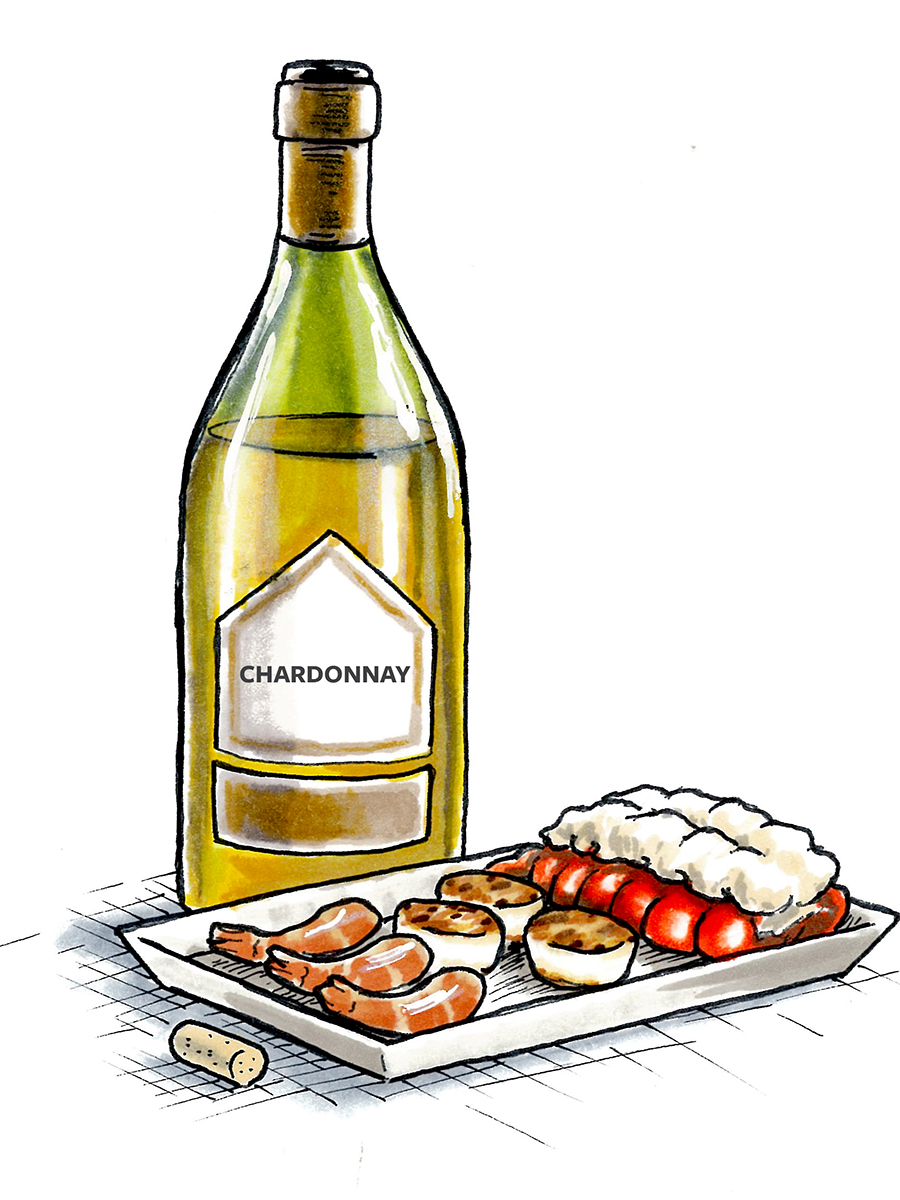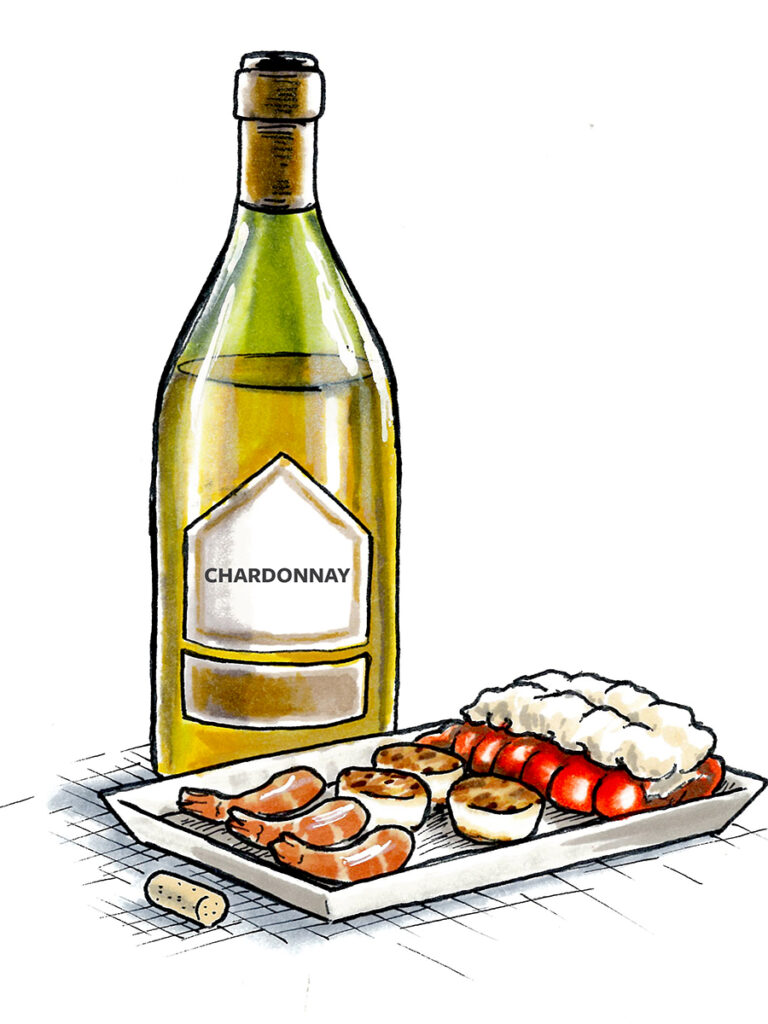 What foods pair well with chardonnay?
Chardonnay is a versatile grape when it comes to food pairing, its diversity of styles allowing it to pair with an equally diverse variety of dishes. The crisp acidity in cooler climate chardonnays makes it a great match for a classic steakhouse raw bar and chilled seafood, such as mussels, shrimp, crab, and lobster. Alternately, warm climate, more full-bodied wines are well suited to pair with flakey, richly textured seafood, such as Chilean sea bass, halibut, and scallops.
Oaky chardonnays also pair well with savory dishes that involve pie crusts or puff pastry. Think chicken pot pie, beef or chicken Wellington, and just about any classic assorted appetizer that is wrapped in phyllo or en croute.
Two of the best food pairings with chardonnay are a simply steamed or grilled lobster with a side of melted, salted butter, and an herb roasted or smoked whole chicken with your favorite style of potatoes on the side. Chardonnay and lobster are a near-perfect match, each possessing such similar flavors and textures that combining them creates an explosion of sweet and salty, chewy, buttery awesomeness. Paired with the chicken, this wine adds another few layers of complexity to the subtle but delicious foundation of flavors, taking this simple, classic dish to another level with only the pop of a cork.
5 questions about chardonnay with chef Geoffrey Zakarian
Harry & David brand ambassador Geoffrey Zakarian knows a thing or two — or thousands, actually — about wine. Pinot noir is one of his four favorite wines so we asked him about the basics.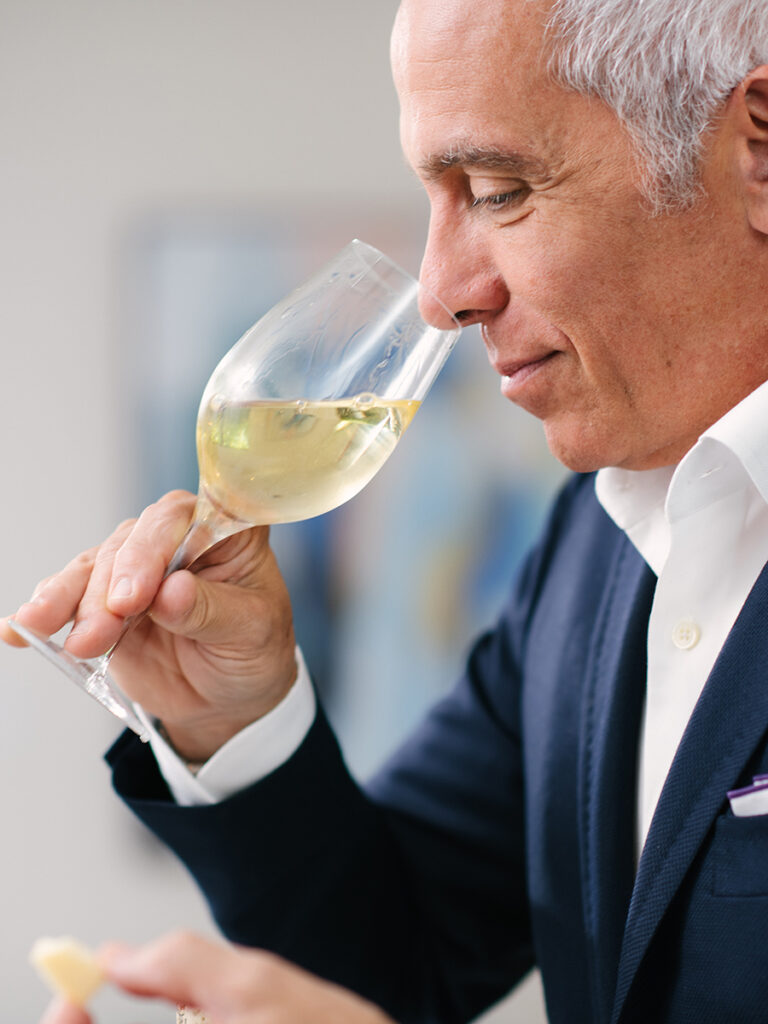 What do you like about chardonnay?
For me, chardonnay is the most compelling and drinkable wine – everybody loves chardonnay! Every country has their own version and they are all lovely.
What foods should we pair it with?
Chardonnay is best paired with fish, shellfish, chicken or pork. But I am not one to put strict rules in place when it comes to wine, so if you like it paired with a certain food that is outside of the norm, that's ok!
Any cheeses?
Cheddar is really amazing! If you like cheddar, sharp cheddars are unbelievable.
What temperature should we chill chardonnay to?
45 degrees Fahrenheit – very chilled. Ice bath with half ice, half ice water, and some salt which brings the temperature down.
I love to have this wine on ice at least one hour before guests come and preferably have the bottle in the fridge first.
How do you feel about wine cocktails?
With the exception of a few, like an Aperol Spritz which is made with prosecco or Champagne, I think it's best not to disturb the beauty of the wine.
Harry & David chardonnay
The 2020 chardonnay from Harry & David won the silver medal at the 2022 Oregon Wine Awards. Lucky for you, you don't have to travel to the Pacific Northwest to enjoy a glass of this award-winning wine. Here are our favorite chardonnay gifts.
---
Guide to Wine
Learn about different wine varietals with our easy to follow guides.