Sauvignon blanc is a very popular and ultra-versatile white grape variety widely grown in many wine regions around the world. The grape is believed to have originated in the Loire Valley of France, where it would eventually become one of the parent grapes of cabernet sauvignon (the other is cabernet franc). However, it is the wines from New Zealand, California, and South Africa that have catapulted this grape into newfound popularity over the past decade.
Without getting too nerdy into wine science, sauvignon blanc is well equipped to adapt to different climates and soil types, which helped fuel its widespread cultivation and regional variety of styles and flavors. Not too nerdy, right?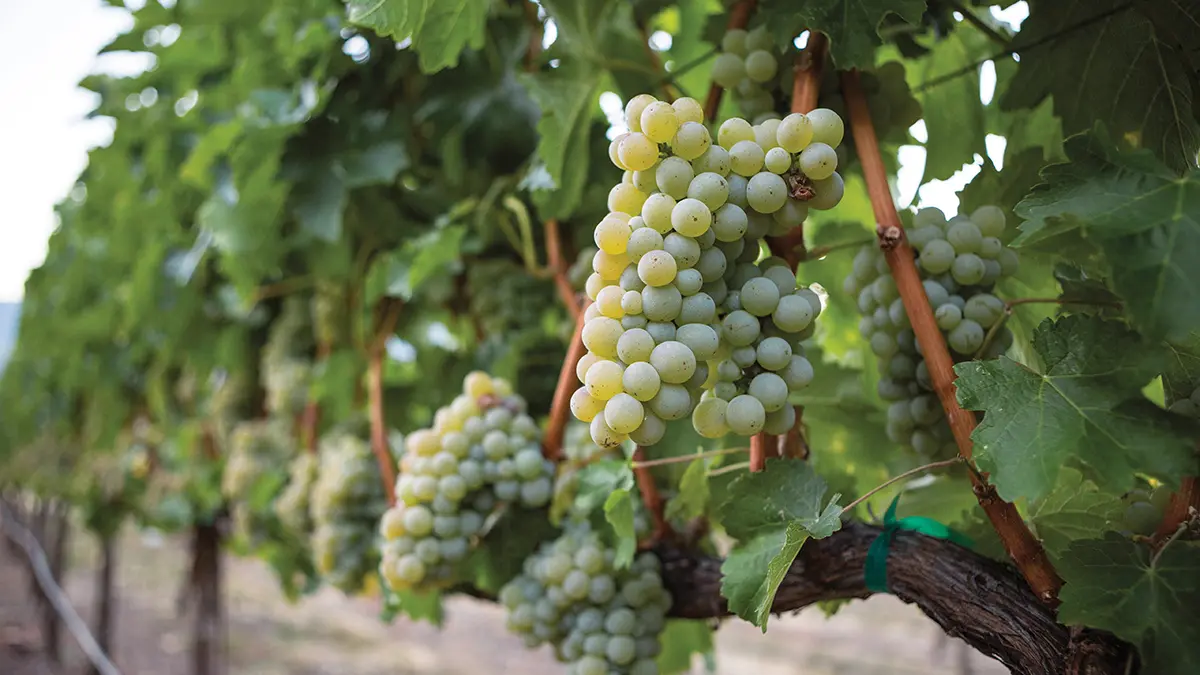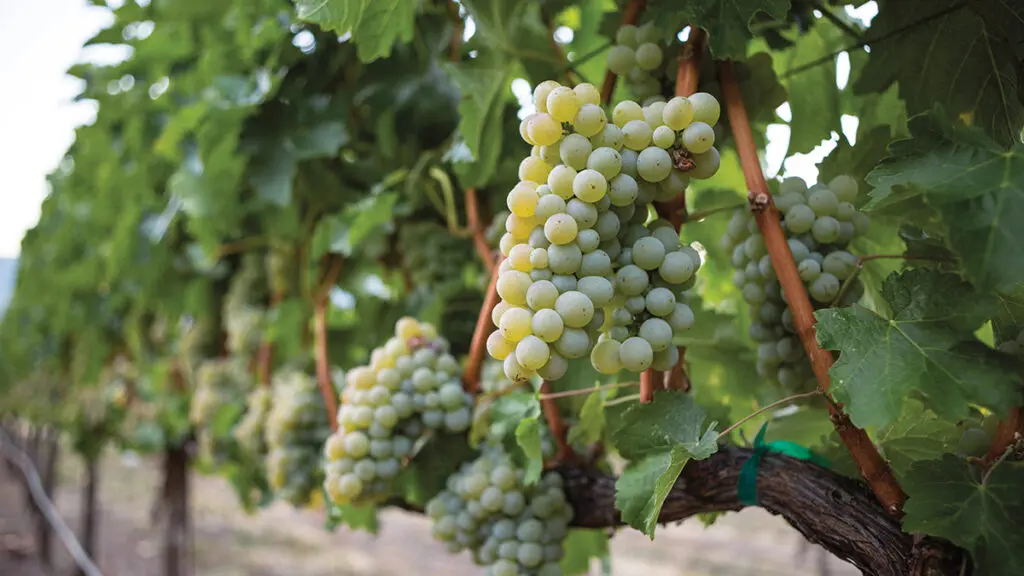 What does sauvignon blanc taste like?
In general, sauvignon blanc is known for its crisp acidity and herbaceous aromas, with notes of green apple, grapefruit, and lime. From there, though, distinct regional flavor characteristics start to show their influence.
Bottles from New Zealand reveal notes of fresh cut grass, ripe pineapple, and kiwi, whereas a typical bottle from the Loire Valley, where it's called Sancerre, tastes more like apricots, underripe peaches, and green apple, with sharp acidity and a floral peppery finish.
In California, offerings from Napa Valley develop more exotic fruit flavors, such as mango, mandarin orange, and honeydew melon; cooler regions like Sonoma produce lighter, zesty examples laced with green apple and lime.
Sauvignon blanc from Oregon and Washington State tends to fall into a happy medium, combining the notes of new and old world. Harry & David's version is a textbook example of a balanced, new world sauvignon blanc, as it doesn't go overboard with tropical fruit flavors or grassy, hay-like secondary notes. This tends to be the rule with sauvignon blanc. The more balanced wines begin with flavors of ripe golden apple and white peach up front, then fade to subtle secondary characteristics — yellow flowers, a crisp minerality — that leave you wanting another sip.
What foods pair best with sauvignon blanc?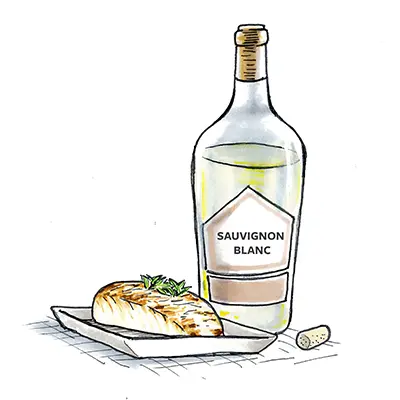 When it comes to pairing sauvignon blanc with food, think of the wine in two ways: One as a laser beam that can easily cut its way through just about anything without disturbing too much around it, and the other as a blanket of light and refreshing fruit flavors that will help liven up just about anything you throw it over.
For instance, with Chilean sea bass or Alaskan black cod, the wine cuts through the buttery richness of the fish while preserving its subtly sweet flavor and adding vibrant tropical citrus notes on the finish. The same goes for BBQ pork ribs or a pulled pork sandwich with cabbage slaw, where the wine accentuates the sweet and savory aspects of the pork and sauce while adding those same zesty high notes to the finish. It's also a safe bet with just about any salad, especially seafood salads with calamari or crab, and pairs well with vegetables that typically don't play nicely with wine, such as asparagus and artichokes.
My favorite pairings with this grape are spicy foods, specifically Thai or Indian, and seafood soups or pastas. The 2020 Harry & David Sauvignon Blanc, which won silver at both the San Francisco Chronicle Competition and Oregon Wine Experience in 2022, has enough body and acidity to stand up to a buttery, garlic-heavy shrimp scampi, spicy zuppe di pesce fra diavolo, or classic San Francisco cioppino. It's also light enough on its feet to dance its way through a fresh tomato pomodoro, a linguini with white clams, and even creamy seafood chowders.
To put it simply, when pairing foods with sauvignon blanc, stick to the three S's: seafood, salads, and spice.
---

---
Guide to Wine
Learn about different wine varietals with our easy to follow guides.