It's hard to imagine holiday celebrations and New Year's Eve without Champagne. There are, however, delicious sparkling wines from regions all over the world, many of which are less expensive than those from the famed region of Champagne, France.
The differences among sparkling wines
Besides the choice of grape varieties, one of the most distinguishing features of a sparkling wine is the process by which it is made.
Champagne goes through a second fermentation process while the wine is sealed in the bottle. This is part of the method champenoise, or the traditional method, which is the most labor-intensive method due partly to a process called "riddling." The practice involves rotating the bottles clockwise and counterclockwise in certain increments periodically to move the sediment down into the neck of the bottle and away from the sparkling wine — thus preparing the wine for disgorgement, which is the removal of the sediment plug. This process can take anywhere from nine months to four to five years.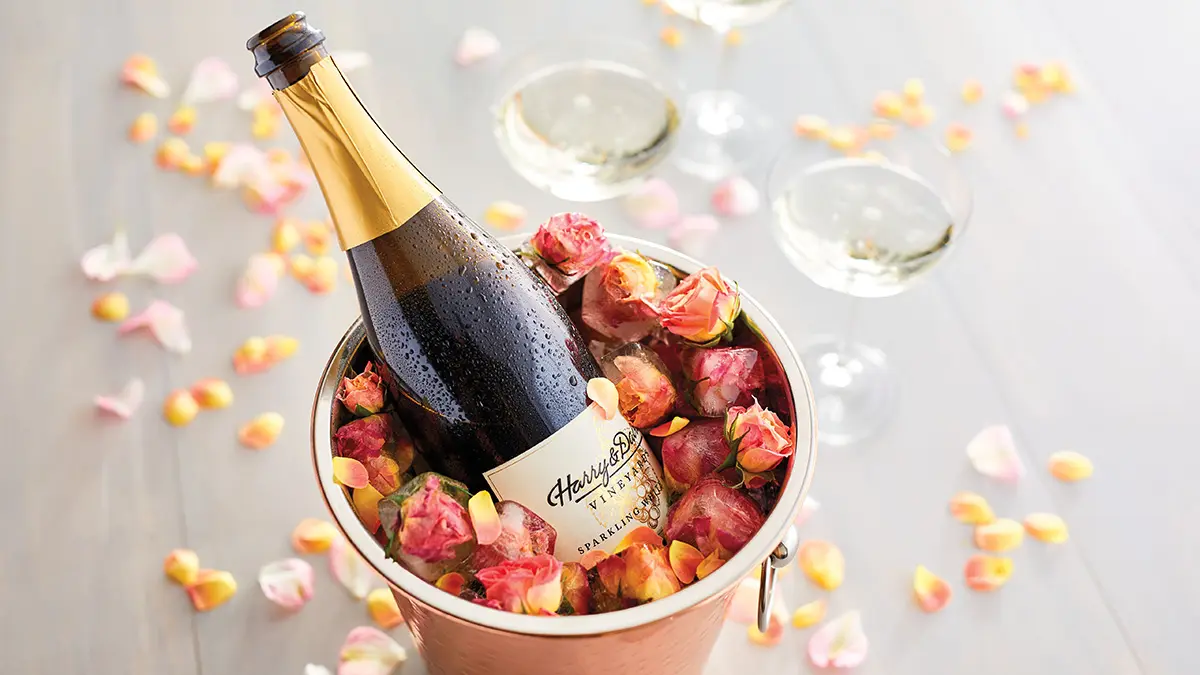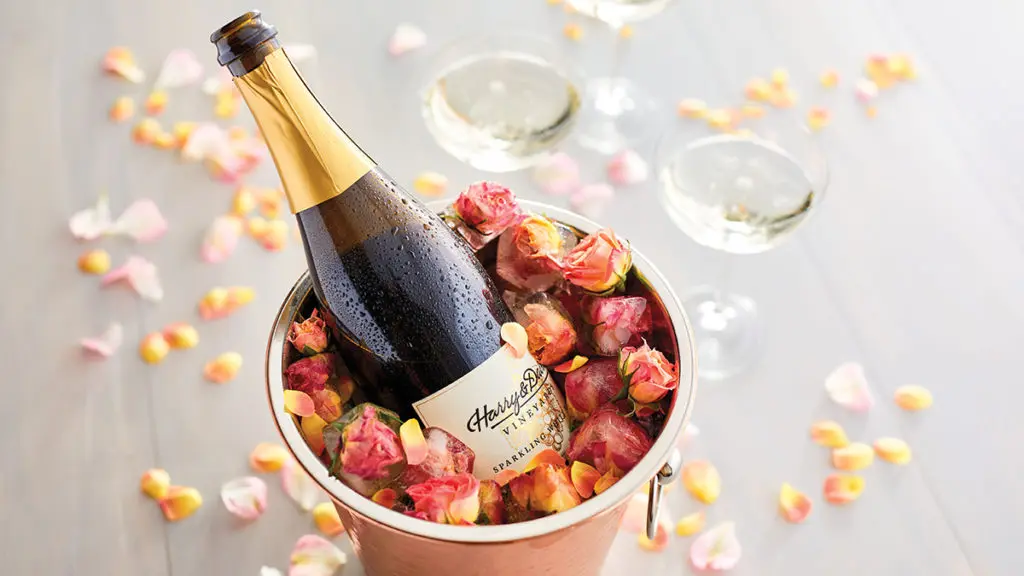 For "Charmat method" sparkling wines – such as Spanish cava and Italian prosecco – the secondary fermentation occurs in a large, steel tank. There is no need to riddle individual bottles to remove the sediment in this method; it will be filtered out when the wine is transferred directly into the bottle. This is called the Charmat method and takes between only one to six weeks to complete.
As for the grapes, Champagne is made from the chardonnay, pinot noir, and pinot meunier varieties. Prosecco is made from the glera grape indigenous to Italy, and cava uses a variety of Spanish grapes, including macabeo, parellada, and xarel-lo. Winemakers in Oregon are spoiled for choice – there are excellent regional sparkling wines from traditional Champagne grapes such as chardonnay and pinot noir, and delicious bubbles from unexpected varieties such as cabernet franc, pinot gris, and chenin blanc.
Here are a few of my favorite sparkling wine pairings, using cava and prosecco along with some holiday favorites.
Harry & David Sparkling Wine
This sparkling wine from Oregon is made of primarily pinot gris, with some grenache blanc muscat and riesling in the blend. It's not quite as dry as the prosecco or cava that follows. Instead, it has a more textured creaminess to the body of the wine (they call this "mousee" with regard to Champagne) that helps it stand up to bigger foods. Light citrus flavors of apricot and pear complement just the right amount of crisp minerality, making this sparkling wine suitable for a wide range of palates.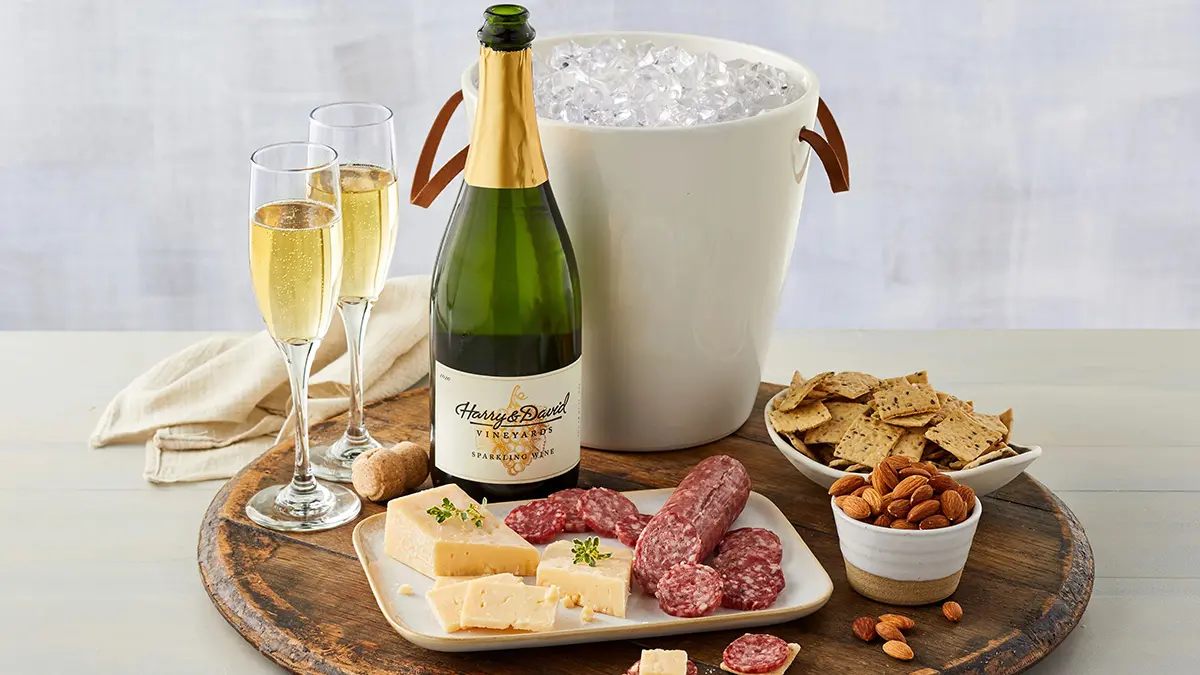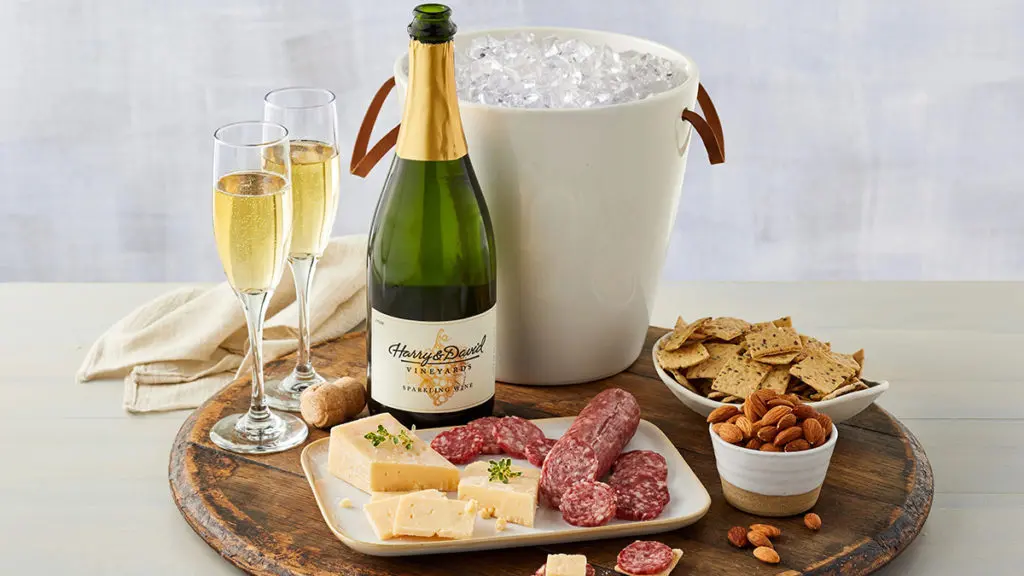 As soon as I tasted this wine, I knew it would pair well with creamy cheeses, and I was right. The garlic and basil brie en croute by itself is a great centerpiece to any pre-dinner drinks and apps gathering, but paired with the Harry & David sparkling wine, it turns into something the whole room will end up talking about. The flavors from the sparkling wine, cheese, and herbs complement one another so well that they combine to create almost another flavor entirely. This wine also paired very well with the brie and raspberry rolls, as well as the mushroom risotto triangles from the Entertaining Appetizer Assortment.
Nino Franco Prosecco di Valdobbiadene
A lot of prosecco on the market these days is mass produced and inexpensive, and most of it is just fine for Bellinis, mimosas, and sparkling wine cocktails. But if you're looking for something good enough to pair with all the delicious food surrounding you this holiday season, then I would turn to offerings from Valdobbiadene. The Nino Franco is a lovely, delicate sparkling wine with hints of white flowers and stone fruits on the nose, and refreshing flavors of peach, golden apple, and pear on the palate.
In terms of pairing, I like drinking this one with baked appetizers and soups. The bubbles provide a little pop to the broth that a still wine just couldn't replicate, and the quality of this sparkling wine will only enhance the crunch and flavors of a well-made baked appetizer. With this is mind, I couldn't think of a better pairing for prosecco than the soup boule appetizer assortment.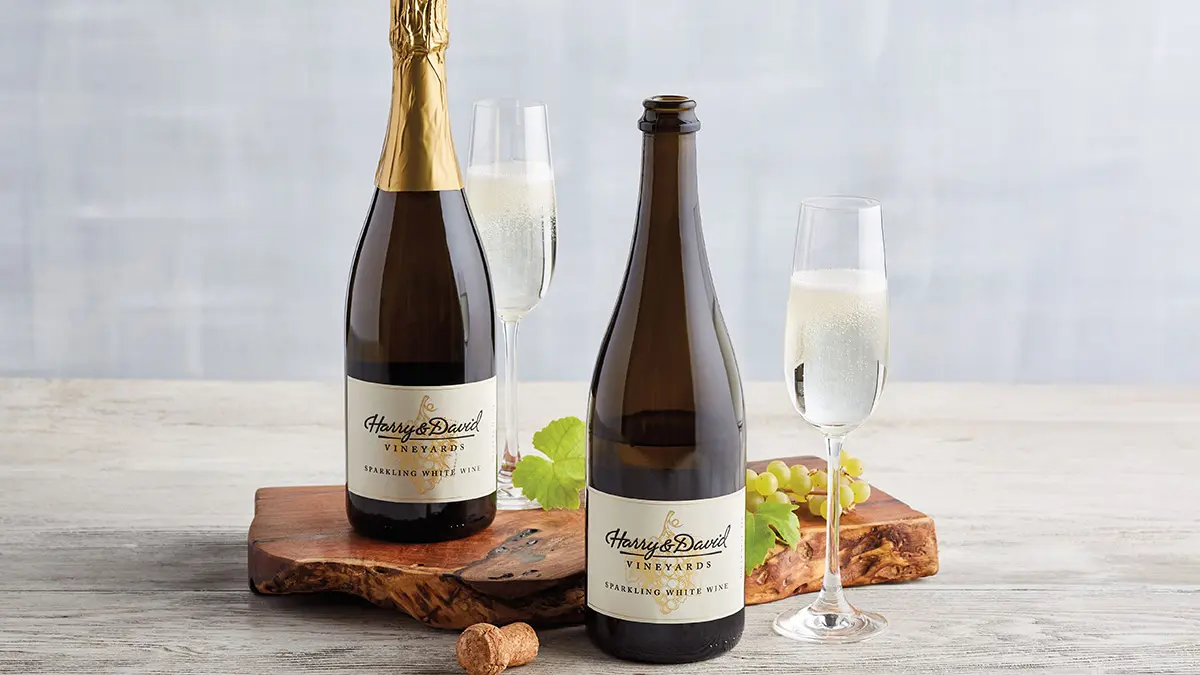 With a crunchy outside and soupy inside, the French onion and tomato bisque versions of these were equally delicious with the wine. Each bite turned into its own flavor experience, from the initial crunch to the rush of the hot soup to the calming and lengthening effect of the sip of bubbles after. It's a great way to start any dinner party or celebration.
2018 Raventos i Blanc de Blanc
This sharply focused sparkling wine has a lively mineral quality on the palate, with bold Meyer lemon, nectarine, and honeysuckle flavors. Some of my favorite pairings with this sparkling wine are Spanish-influenced items you would find on a charcuterie board.
The light bubbles from the cava and salty sweetness from Fermin Lomo Serrano ham in the Deluxe Gourmet Entertaining Collection is a combination you will not soon forget. A more simple but equally delicious pairing is with the roasted almonds and caperberries (which are organic), along with any other dried or local fresh fruit you would like to include. This, again, plays on the same theme of salty and sweet volleying back and forth on your palate, with the cava acting as the foundation.
---

---
A proper Spanish charcuterie plate is not complete without olives. In this case, I say go big or go home with some stuffed olives that provide a flavor explosion in your mouth. A sip of cava afterward will act like a soothing wave of bubbles arriving to calm everything down just before your next bite.