Southern Oregon has been branded the "New Napa Valley" for its burgeoning wine scene, and Harry & David has been working closely with growers to deliver the best of the region's delicious and wide-ranging varietals to every customer.
The company launched its vaunted wine collection in 2012. It has since grown to include 13 different varietals, including an array of whites and reds, a sparkling white, and reserve and dessert wines — with the grape harvest coming from the bountiful soil of Oregon.
"We work closely with vintners and work with fruit from the entire state of Oregon — to really highlight the varietals," says Ellen Sorenson, merchandise manager at Harry & David.
Sorenson, a certified sommelier, started her wine career in Napa Valley. "It really helped me grow my knowledge and establish my understanding for wines both nationally and internationally," she says of that experience.
The fruits of Oregon
Harry & David sources its grapes primarily from the state's many micro-climates situated in the rich Umpqua, Rogue, and Willamette valleys. "We have a big playground to work with," Sorenson says.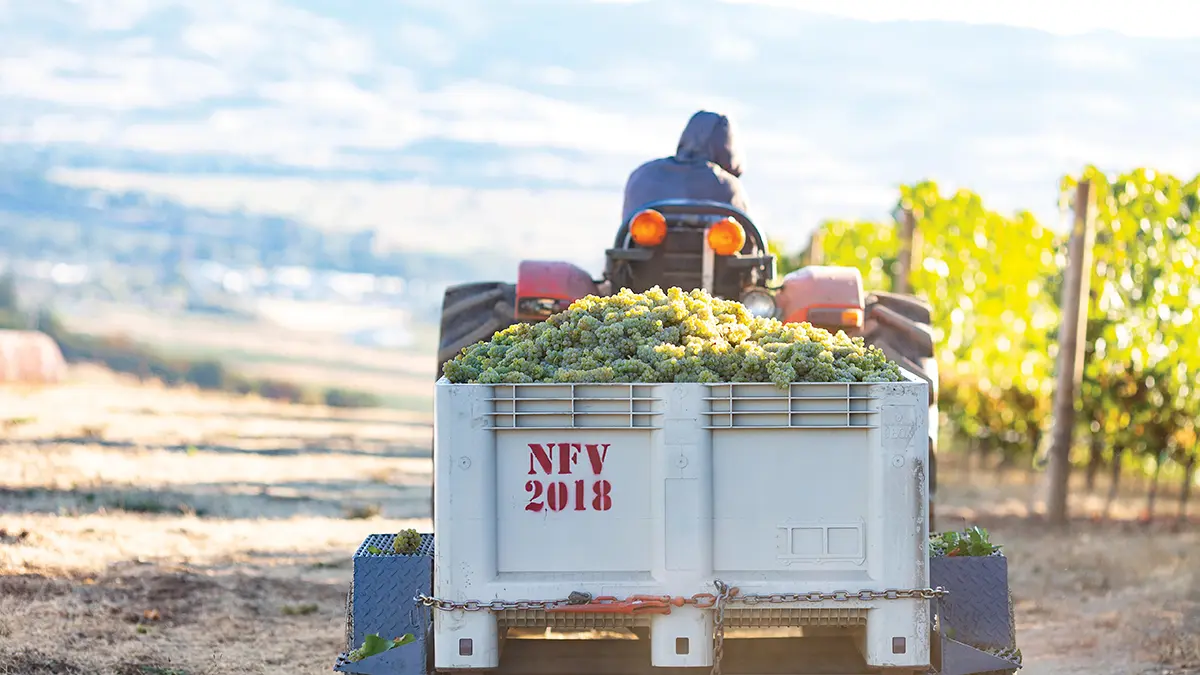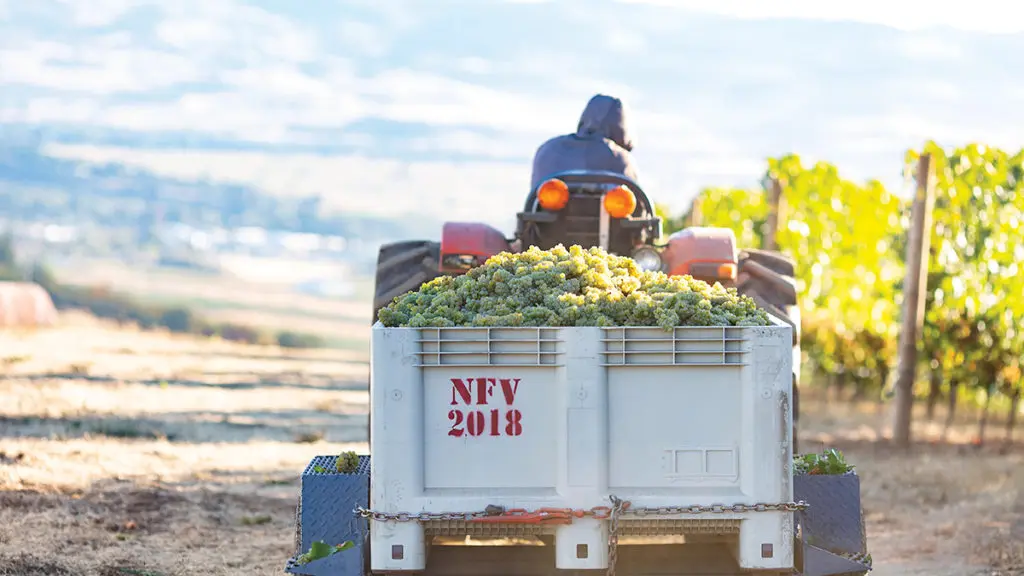 "Our wines are unique to Oregon, so we're all over the state," says Sierra Castellano, senior director merchandising, wine and gourmet food at Harry & David.
"Harvest starts with white varietals in late August or early September, before moving into mid-season varieties, such as syrah and tempranillo, and then wrapping up with Bordeaux varietals in October/early November," explains Tony Huckabee, senior procurement manager at Harry & David. "Though chemistry of the fruit is an important factor, we look to flavors to be the guiding light when it comes to making harvest decisions. So, we let the fruit hang as long as we can to help it gain those wonderful flavors that we're looking for."
Huckabee tastes the grapes with the winemakers to decide when to pick them. He looks for certain flavor profiles and acidity in the fruit while waiting for certain vegetative flavors, like green pepper, to disappear altogether.
After the grapes are picked, Huckabee continues to taste the wine as it ferments. He does this with the help of Sorenson and Castellano, who owns her own vineyard with her husband. (The vineyard is not affiliated with Harry & David.) "We taste more frequently as we get closer to bottling," Huckabee says.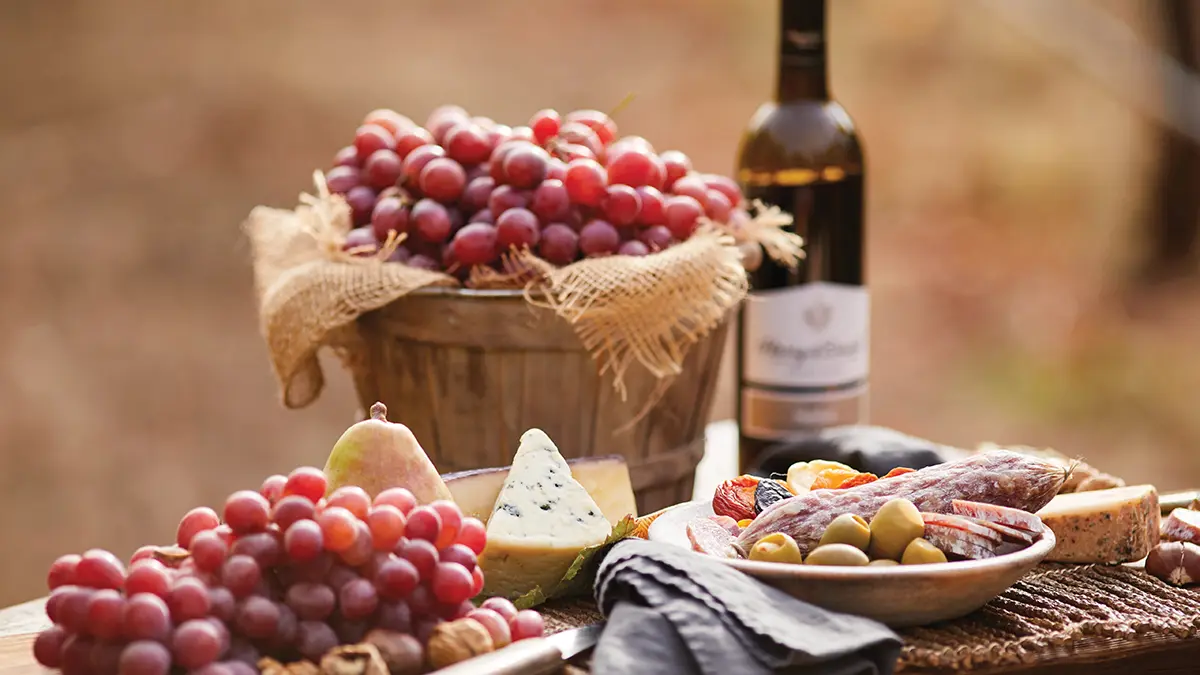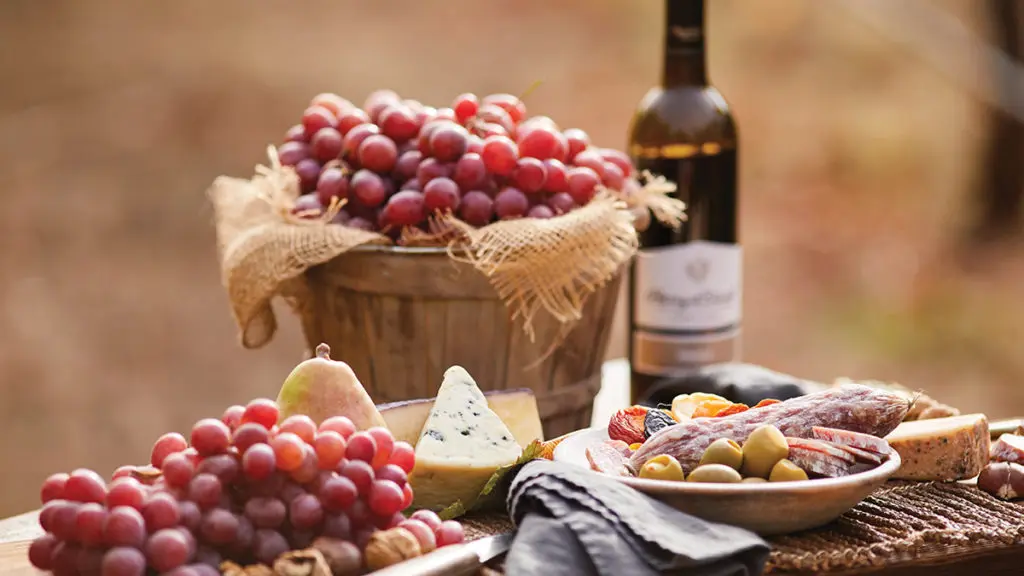 Sorenson adds: "Now we're really starting to tap into and hone in on what really does well in Southern Oregon."
The wines are not only diverse but unique in regional tastes. Oregon's cooler climate gives the Harry & David chardonnay a crisp flavor, one that is heavy in stone fruit and lighter in the tropical flavors commonly found in chardonnays from California or the Southern Hemisphere.
The pinot noir rosé offers the light hue of a dry Provence wine, with hints of strawberries and melon. This fruity wine pairs well with seafood, charcuterie, and pasta. And it is precisely these kinds of pairings that Harry & David seeks out for its thoughtfully crafted gift baskets.
Creating special deliveries
Castellano's years with Harry & David, combined with her knowledge of wine as a grower, inform the company's goal of making every delivered gift basket a unique experience for the customer.
"When we started the wine program in 2012, we were trying to figure out what different consumers wanted," Castellano explains. "We dabbled with pre-packed wine gifts, where we selected the wines for the consumer based on what was inside the basket. We also provided the consumer the opportunity to select their own wine. Then we started to dabble into pairings, where we really focused on the wine and the food together, and Ellen has been doing a great job of pulling all that together for us.
"And we're always thinking of new products to offer," Castellano continues. "So, we're not going to stop here — we're definitely going to keep going."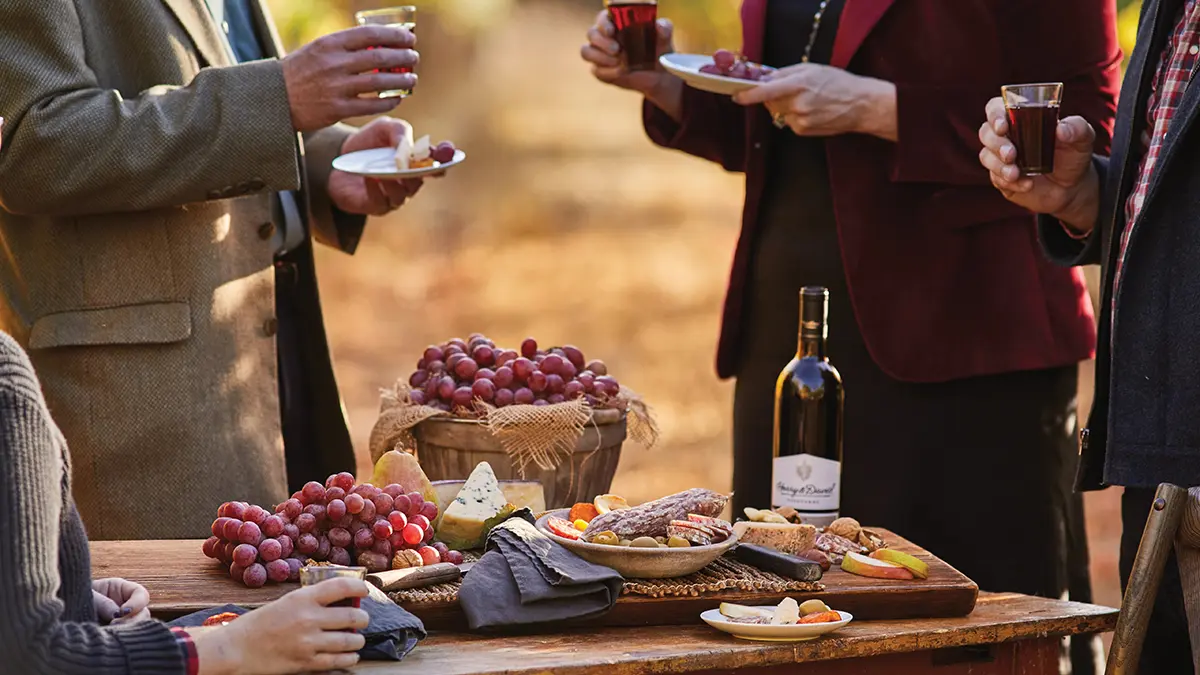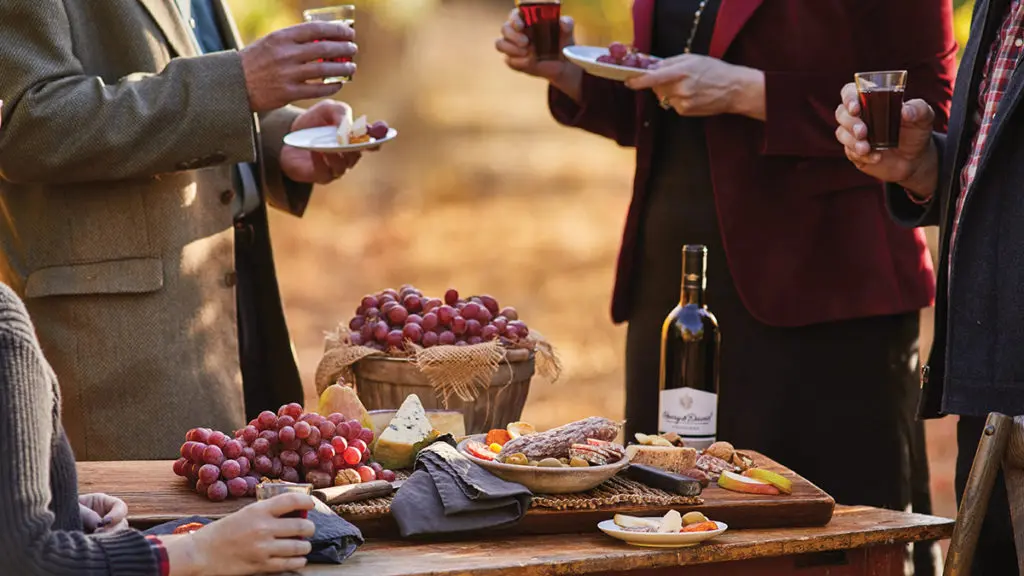 Tasting customer satisfaction
For Sorenson, the greatest reward comes from the customers themselves. "We have a good wine team at Harry & David," she says. "I get to work really closely with our winemakers and come up with the profile of our wines, and I get to then move it into gifts.
"Putting a smile on people's faces and being able to do it with wine is super exciting."
---