It's been a decade since Harry & David launched its popular and award-winning brand of unique Pacific Northwest wines. This year, to celebrate the brand's success and commemorate its 10-year anniversary of producing wine, the company recently decked out its bottles with newly designed labels befitting its 101 awards.
There's much to consider when designing wine labels, from practical matters such as the size and taper of the bottle to glass color, as well as printing, specialty finishing, and die cutting. Then there's the matter of artfully incorporating a UPC code, key descriptive text, and legally required elements — and securing the approval of the Alcohol and Tobacco Tax and Trade Bureau.
Of course, the goal is to design labels that are eye-catching and informative, even if you're a direct-to-consumer online retailer like Harry & David versus the countless other wineries and their thousands of bottles in a traditional brick-and-mortar store, all fighting for the same eyeballs. Despite this difference, Ryan Davidson, one of the company's packaging designers working on the yearlong design project, with an expansive canvas from which to begin, ultimately turned in a final design that "was a brand refresh, not necessarily a rebrand" or having to start from scratch, Davidson says. "I was trying to keep that similar feel so the customer knew it was still Harry & David. It's a balance: fresh but also recognizable."
Our new wine labels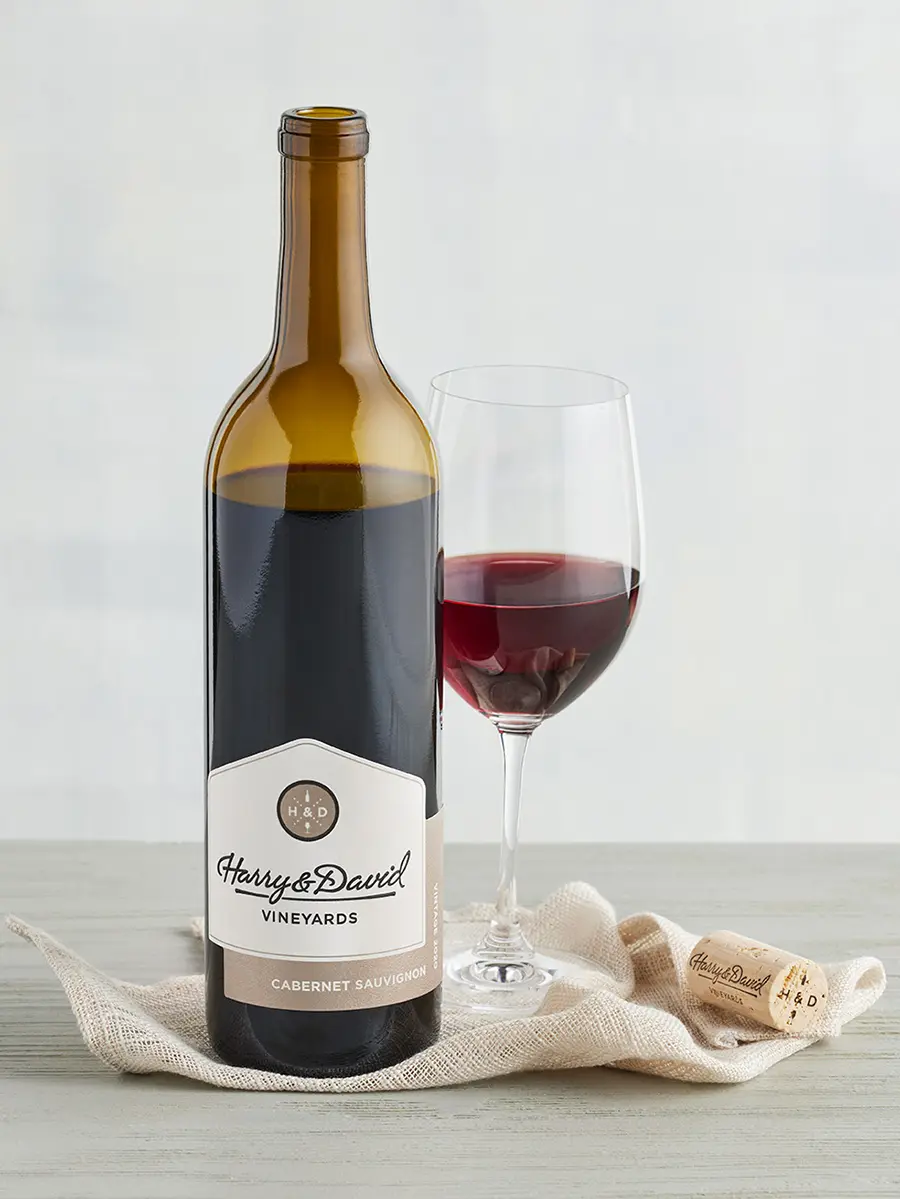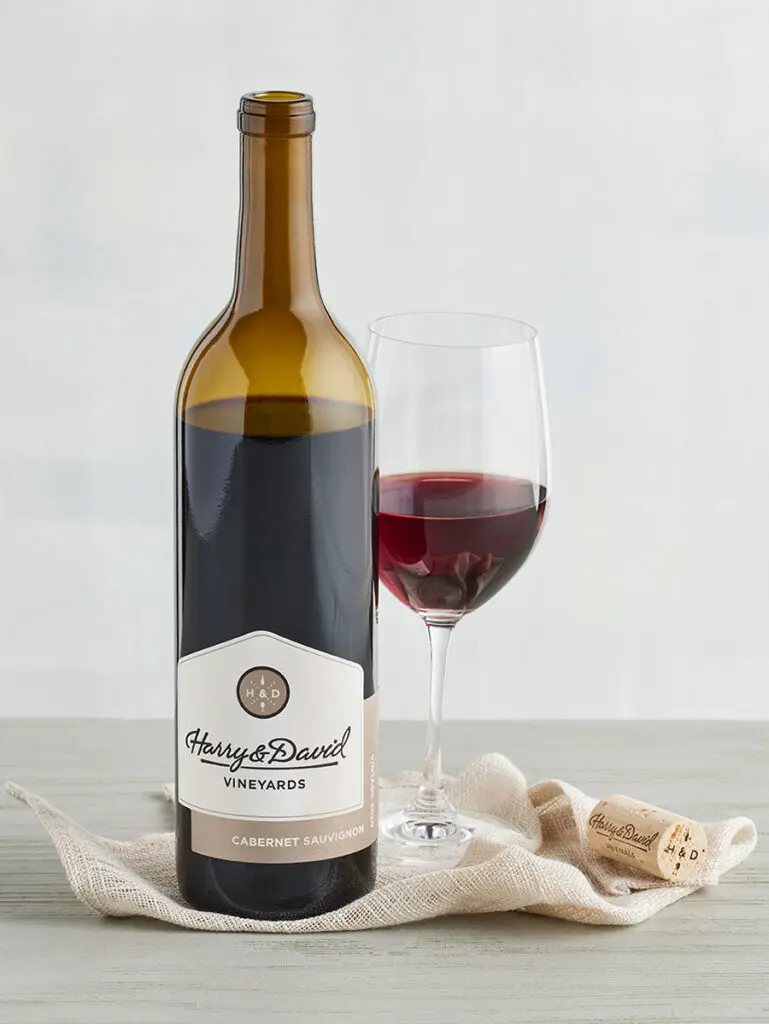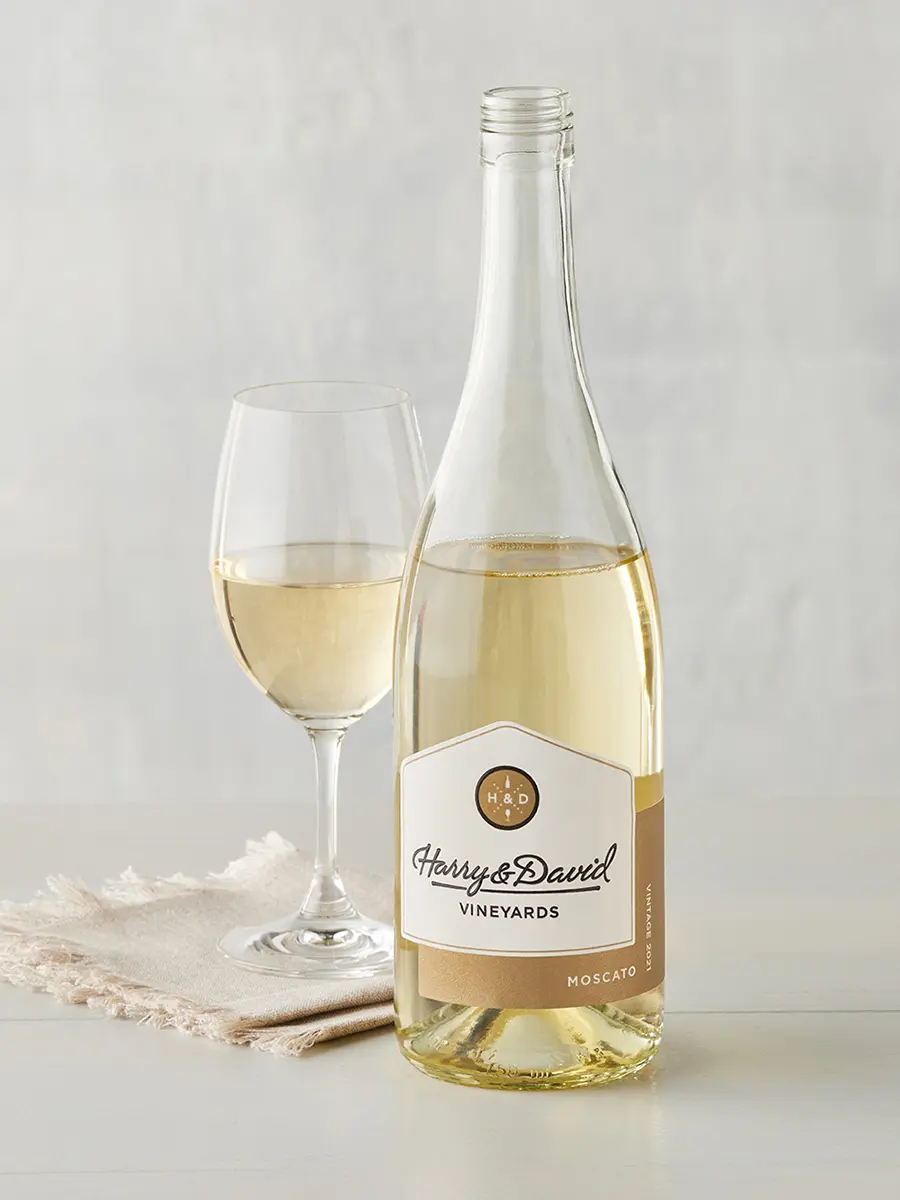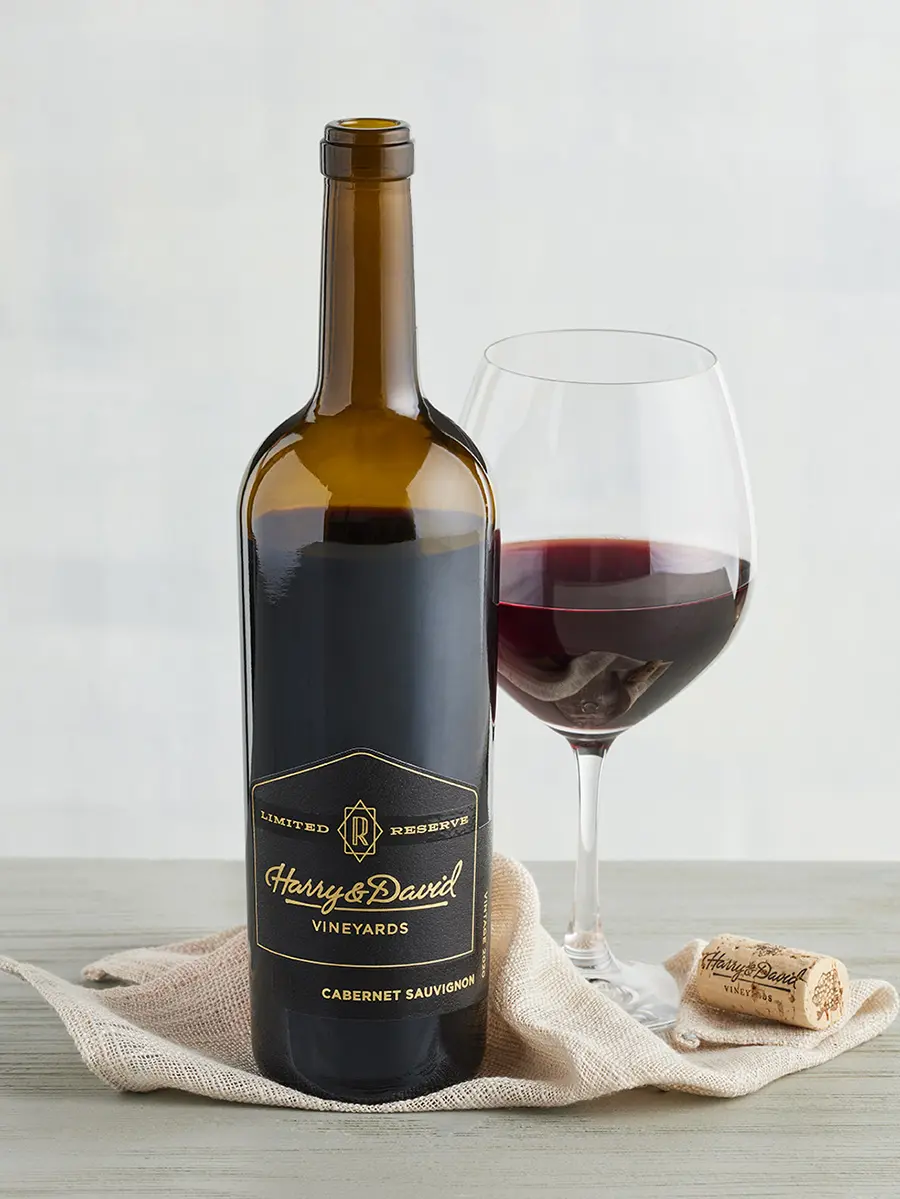 Arriving at that critical balance between new and old, Davidson and team played with a new asymmetrical or "offset" look that provides dimensional pop, and was achieved using multi-part labels, but streamlining it into a single piece. It also meant maintaining the familiar cream and pewter color schemes but softening the sharp corners while utilizing contrasting font combinations and more impactful spot varnishes and foil stamps.
Davidson also replaced the generic center grape cluster icon with a custom "H & D" monogram he resurrected and tweaked after it was abandoned during a half-step redesign in 2015.
Our wine labels through the years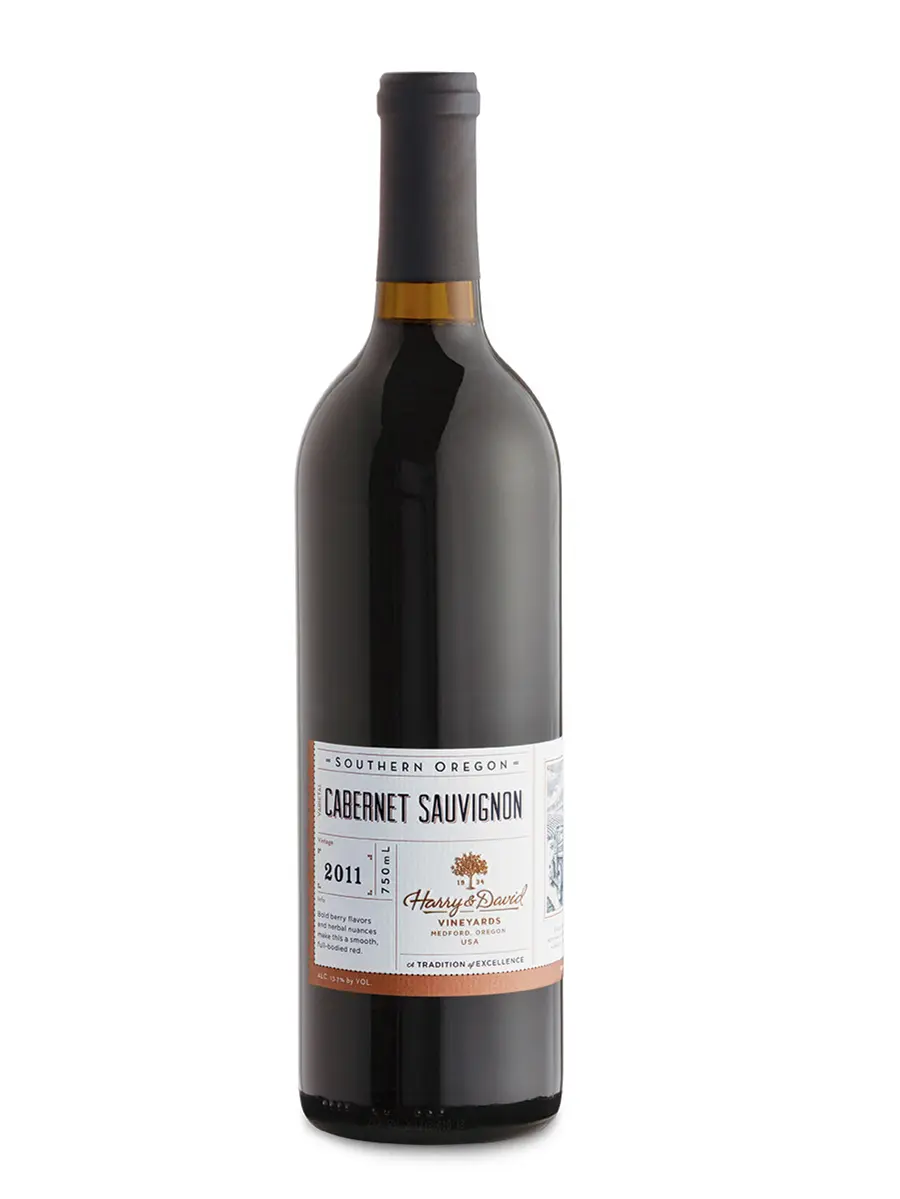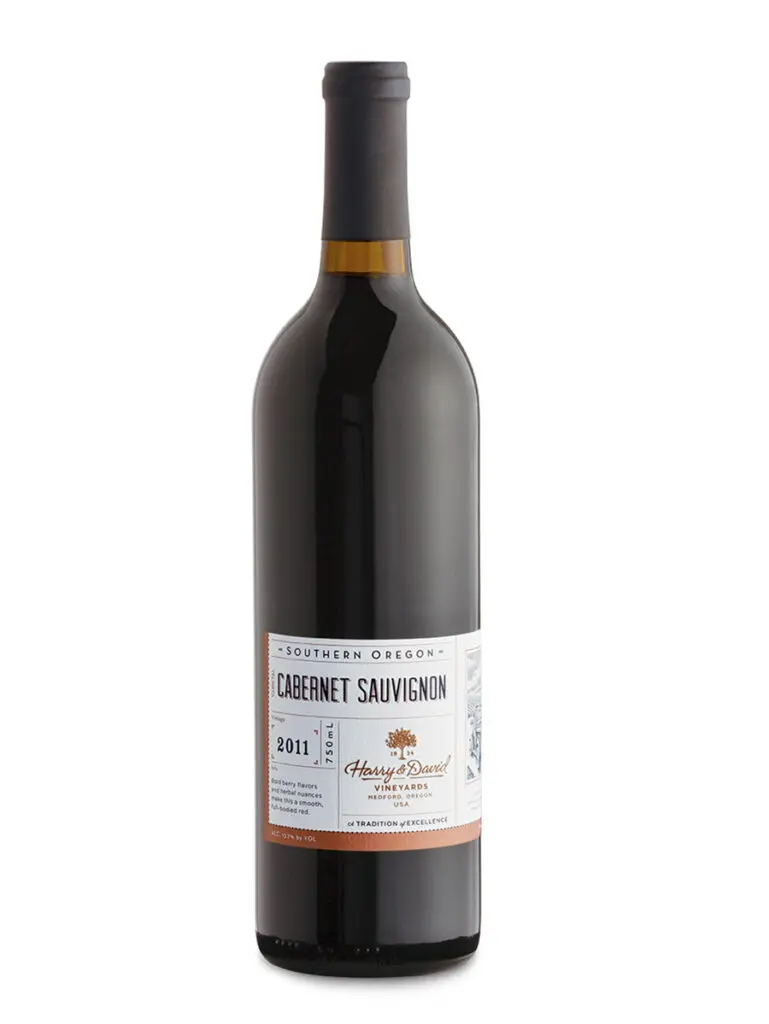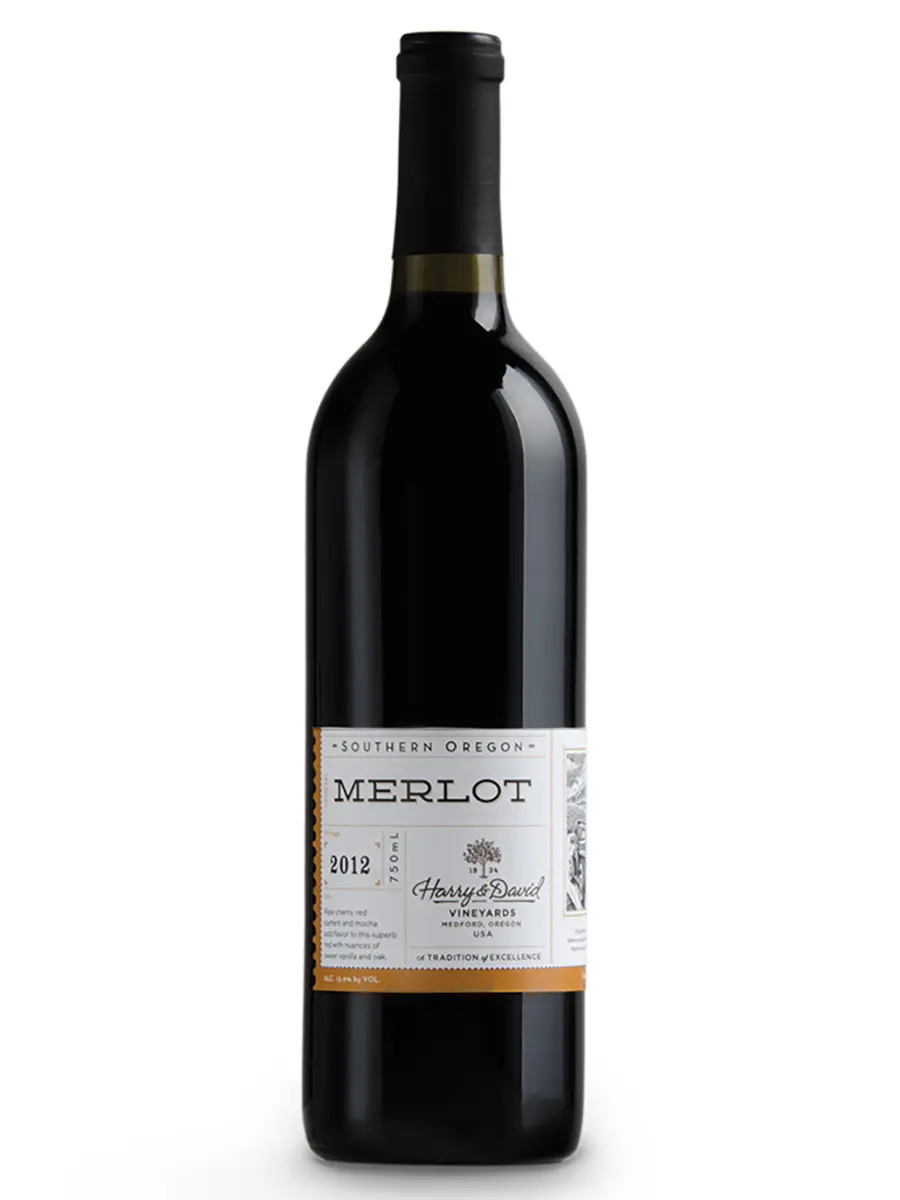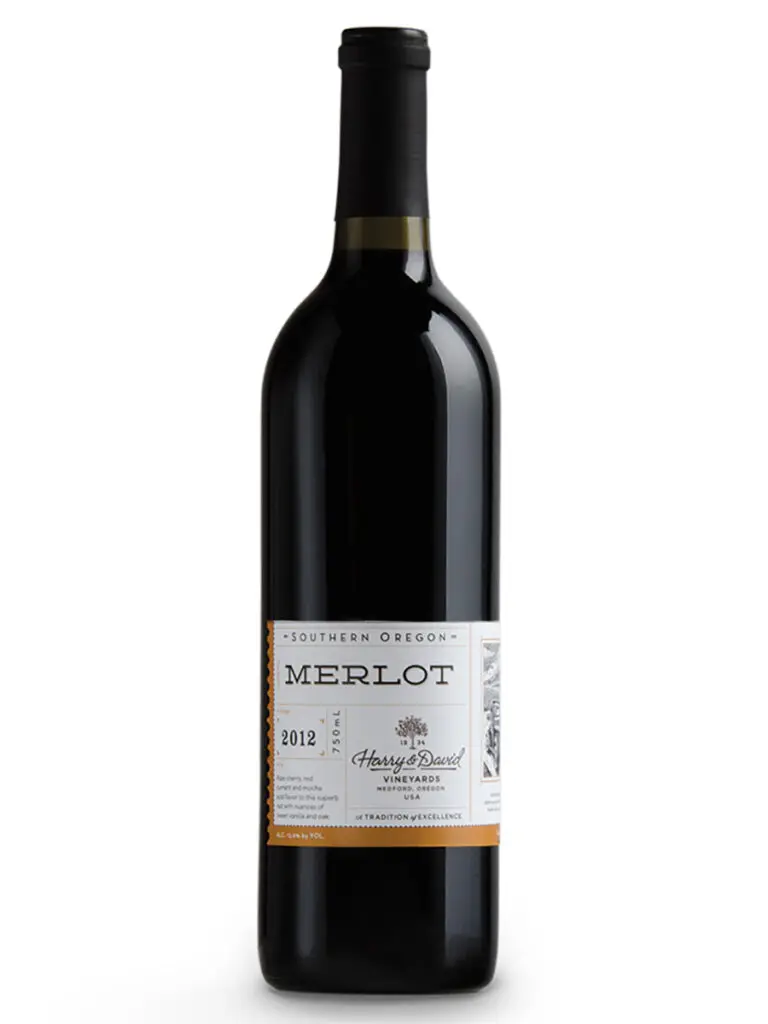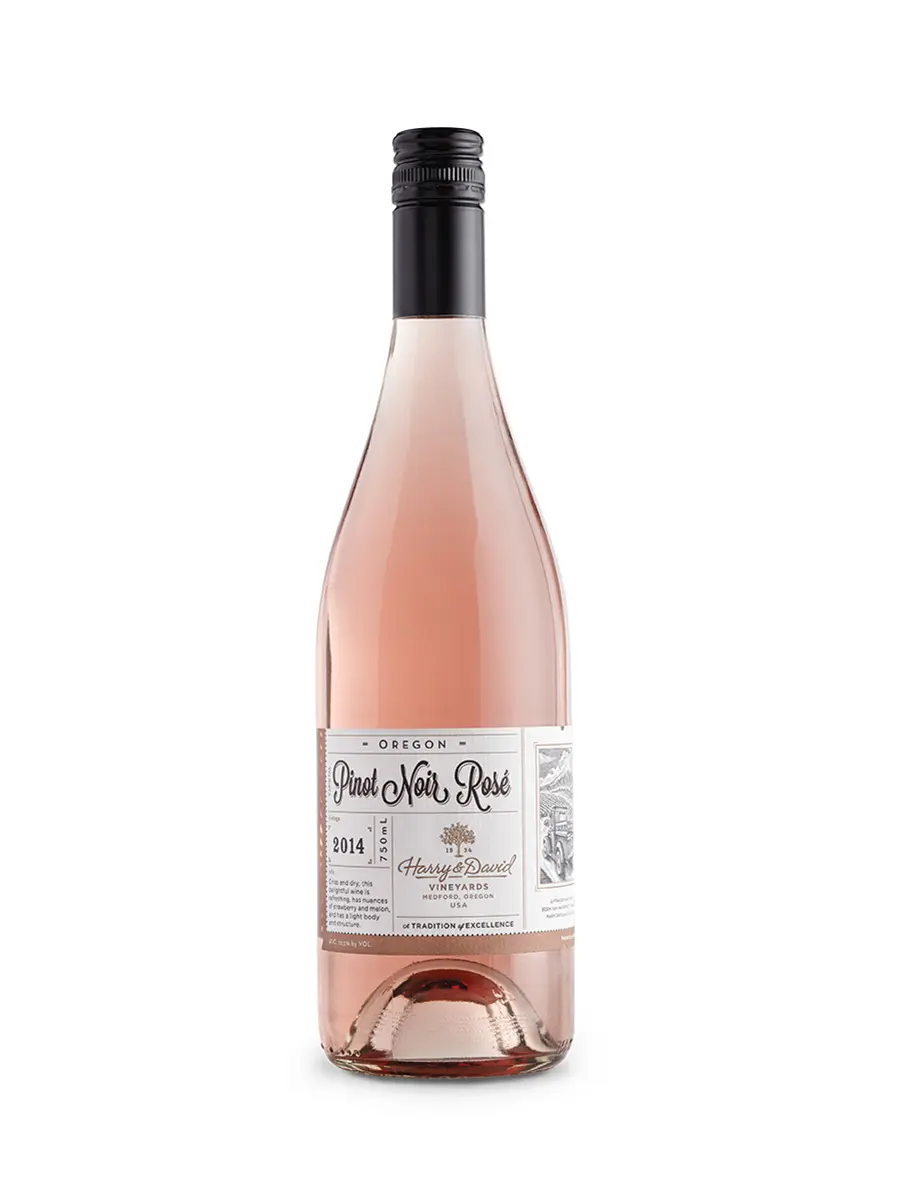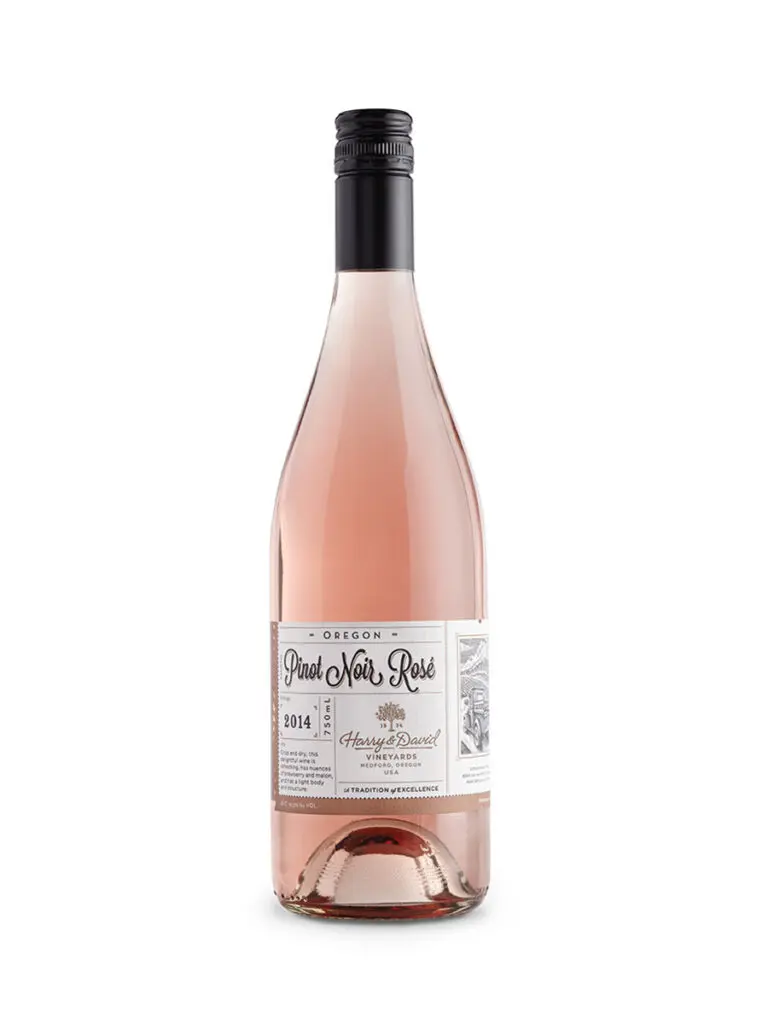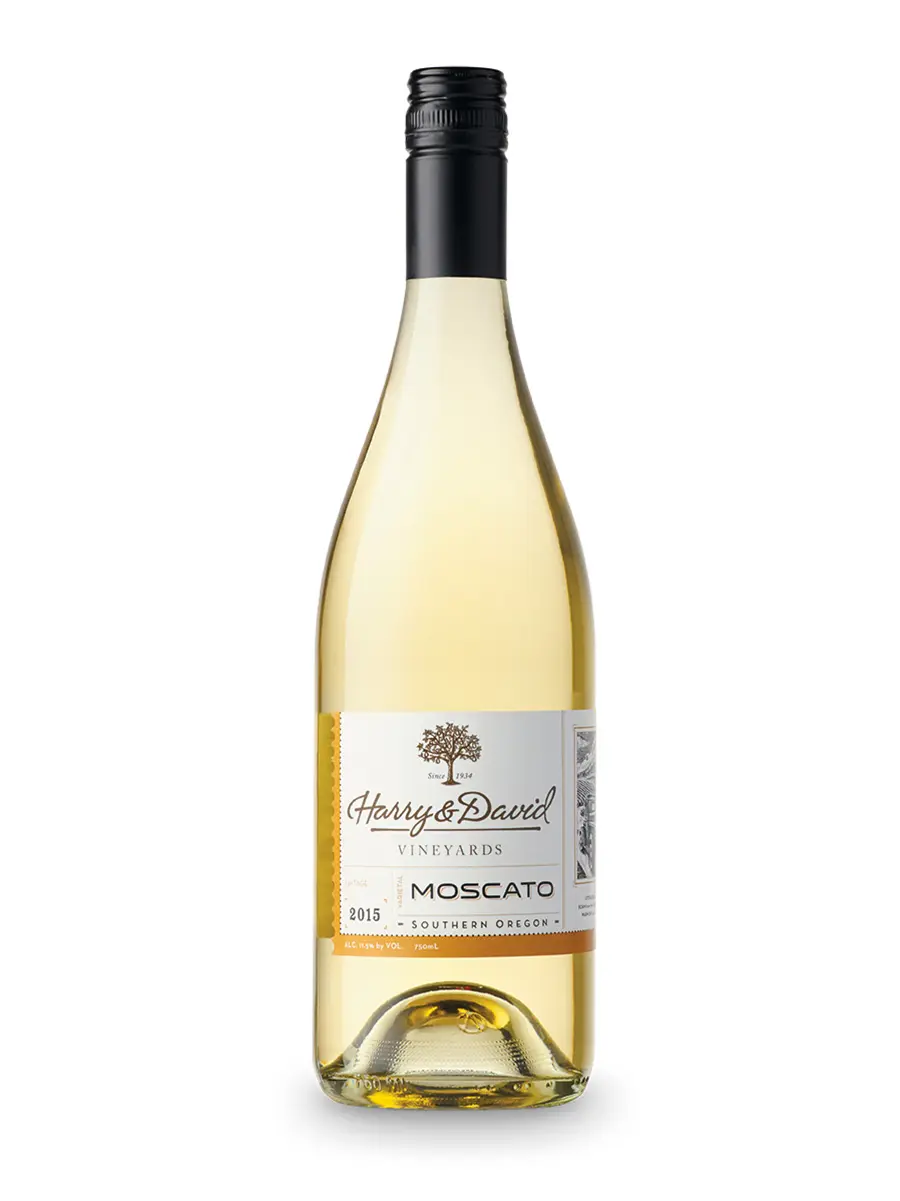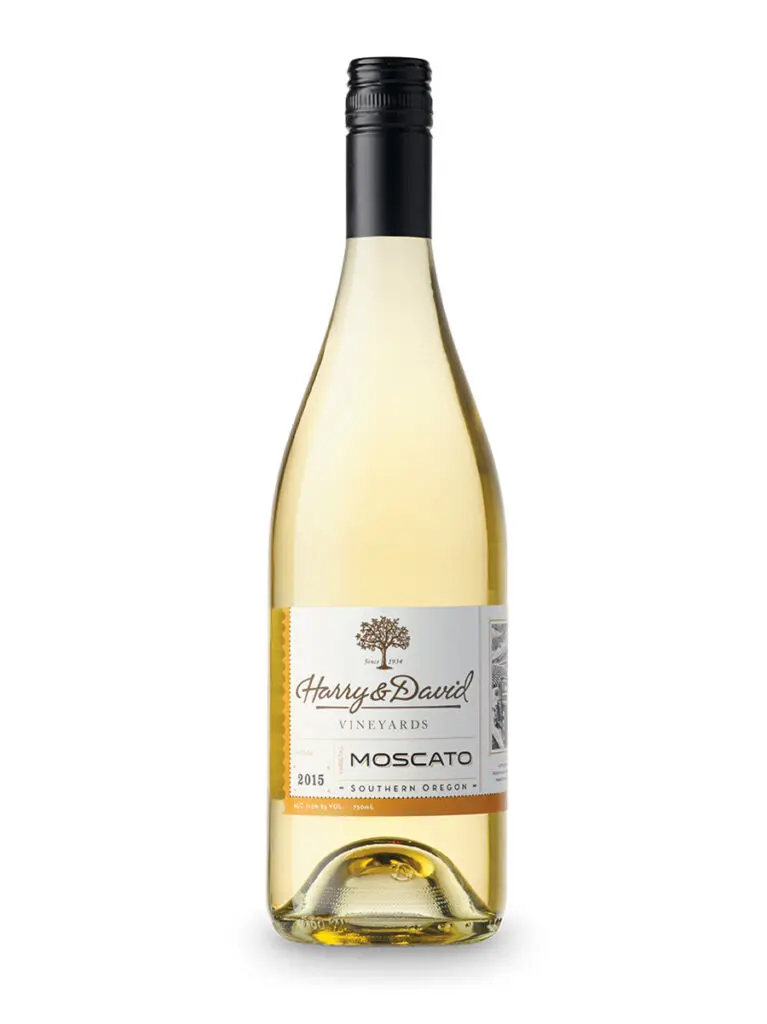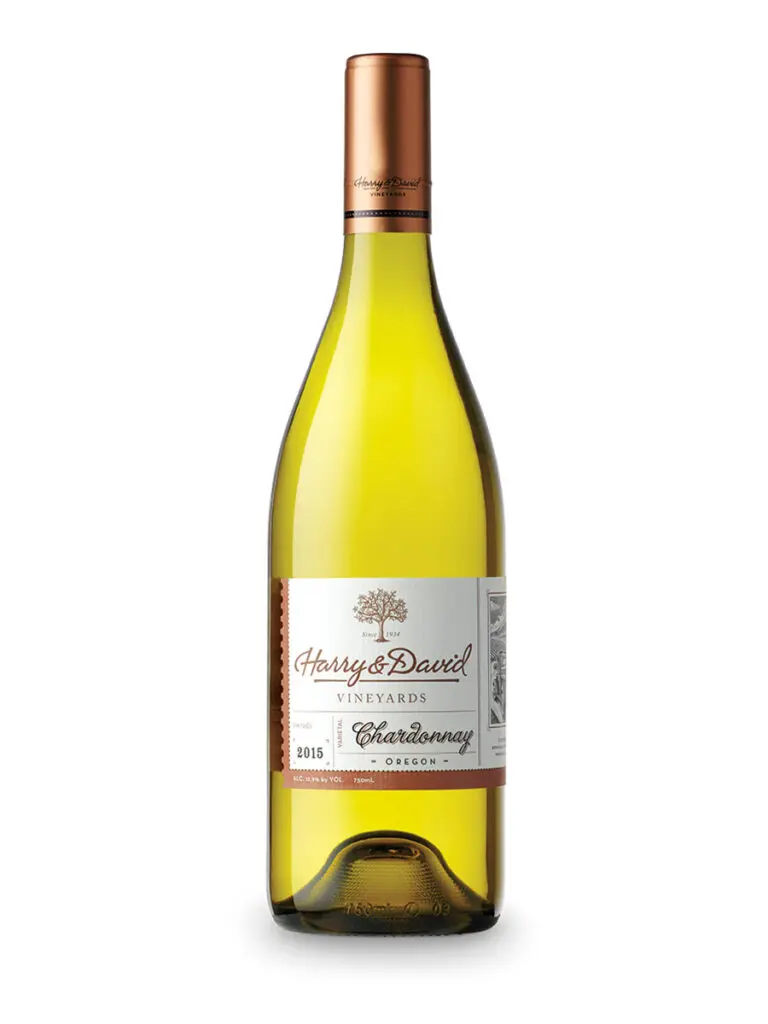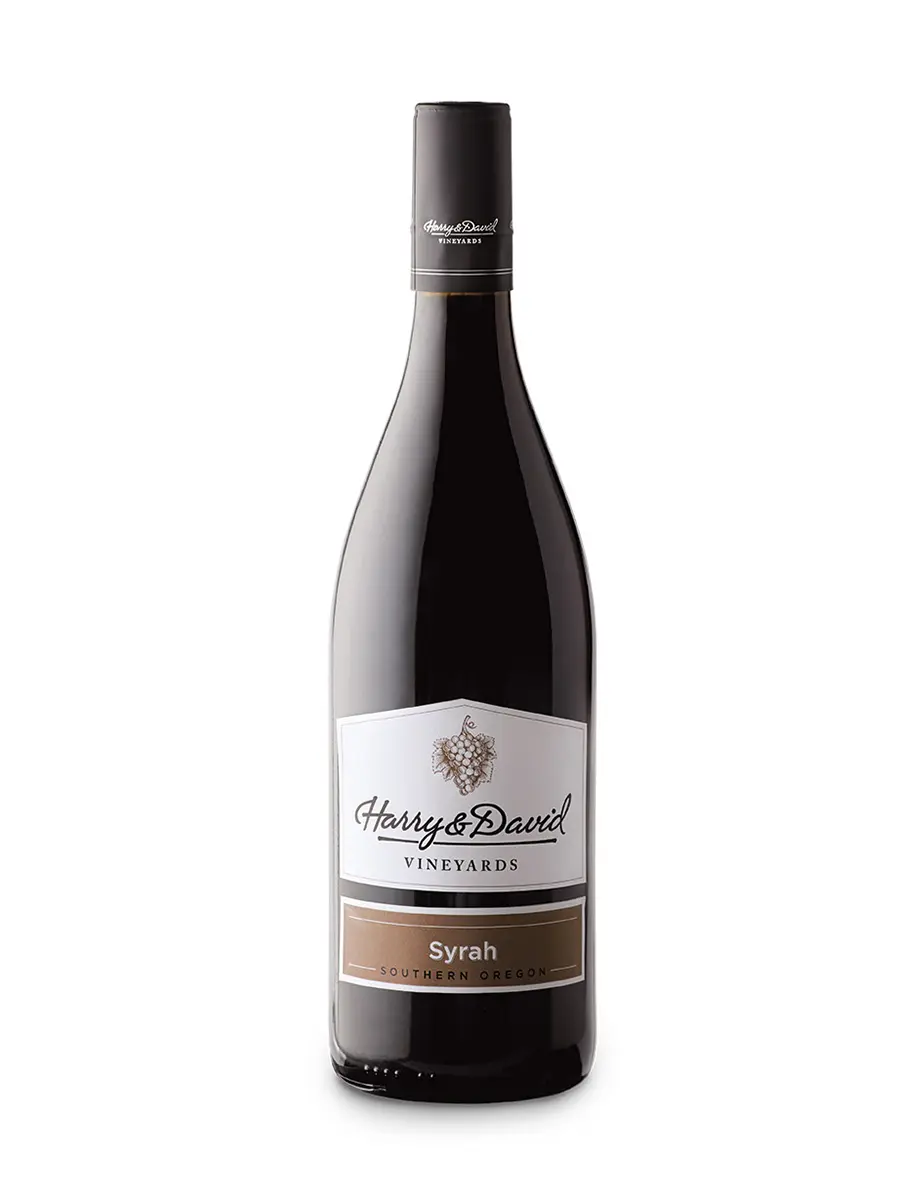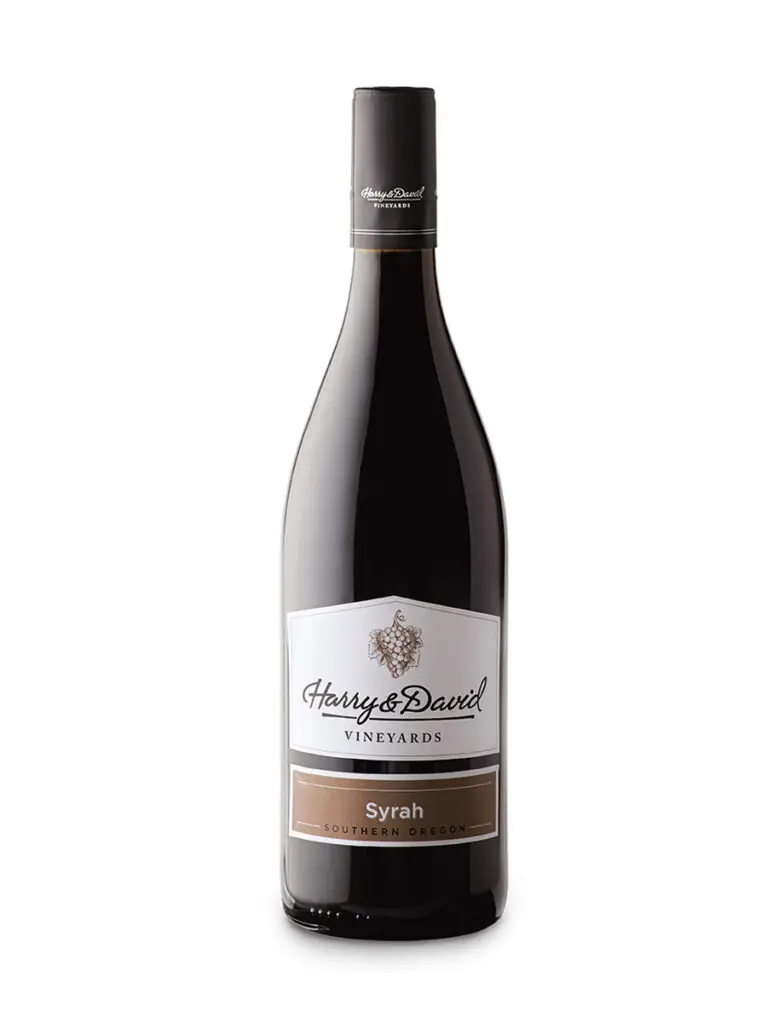 Taken together, these labels offer a visually compelling cohesiveness to the Heritage family of Harry & David wines that now includes its Chardonnay, Ross Lane White, Rosé, Ross Lane Red, Pinot Gris, Moscato, Merlot, Royal Crest Red, Cabernet Sauvignon, Sauvignon Blanc, Sparkling Rosé, Sparkling White, and Pinot Noir.
Ellen Sorenson, merchandising manager of wine for the Southern Oregon-based company, characterizes Davidson's team's designs as "an understated but impactful crisp refresh" and emphasizes the "strong attention to detail in finishing and textures."
That's high praise coming from the veteran sommelier and key stakeholder that is involved in all aspects of the brand — from vineyard happenings to packaging, and especially the company's signature wine gift basket pairings.
"I wanted something clean that would photograph well," Sorenson says. "It's important the labels fit with the gifting part of the overall experience."
The most dramatic departure in the design involved the Heritage Reserve labels for the Cabernet Sauvignon and Pinot Noir vintages. Previously, this significant classification was called out with the mere addition of a thin band. Now, the labels assert their specialty boldly with a distinctive formal black-and-gold color scheme highlighted by foil and an eye-catching interlocking diamond and rectangle crest.
"It's meant to feel elevated," Davidson says. "We've brought in that art deco, Prohibition look and feel to it, and an elegance — a Great Gatsby vibe to it. "These outstanding new labels represent wines renowned for distinctive flavor profiles that drive evolving and imaginative gift pairings. In addition to traditional wine pairings with gourmet foods, the company now offers wines skillfully paired with unique non-food items like painting activity kits or cozy socks and blankets. It's all about Harry & David's commitment, Sorenson says, to "telling a well-rounded story and creating a giftable experience for our customers."
---