There's nothing like an old-fashioned movie night at home with the family, whether you want to stay in from the cold winter weather or it's just too dang hot in summer, or you're just looking for a fun way to relax with friends or loved ones. Make the night extra special with an epic snack board.
The key to a good movie night snack board is a mixture of textures and flavors. From crunchy and chewy to sweet and salty, the snack board should have something for everyone. If you're looking to serve a diverse crowd, Moose Munch is an easy way to spruce up any board. Every bite of the caramel popcorn is perfectly sweet, salty, and crunchy. Plus, it's a gourmet treat that pairs perfectly with plenty of other snacks.
Here's a tip: For a stellar movie night for everyone to enjoy, make two separate boards: one for the kids and one for the adults. And it's even better if you have a few small boards for everyone to have their own! The kids will love it if they get their own board and don't have to share any of their goodies. Because who really wants to share snacks that are this delicious? Here are my tips for snack board pairings for both kids and adults to love.
For the kids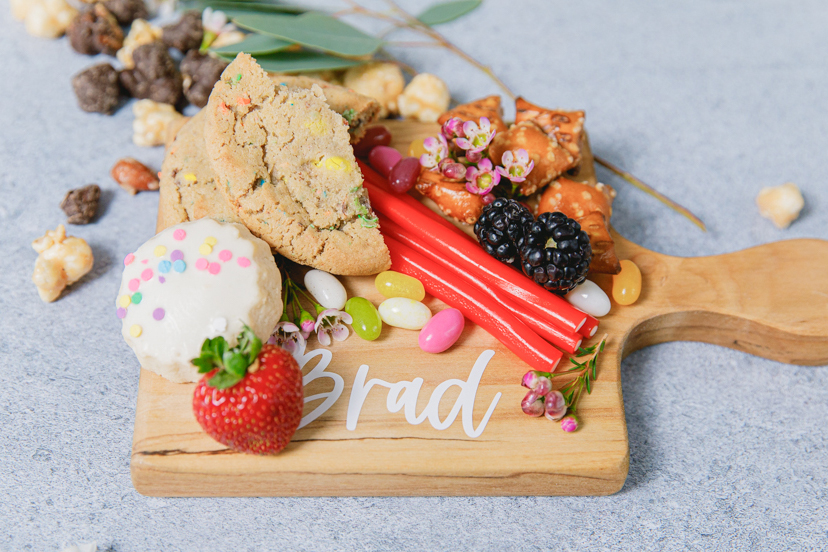 Moose Munch pairs well with movie theater candy favorites like licorice, jelly beans, and sweet and sour gummy candies. You may want to get the kids chocolate-covered Moose Munch for as a special treat. In addition to candy, dry and crunchy treats like snack mixes and peanut butter pretzels are great options. If you want to mix in a sweet crunch for the kids, add some fresh fruit like berries or grapes, or snack-sized vegetables like cherry tomatoes and baby carrots.
For the adults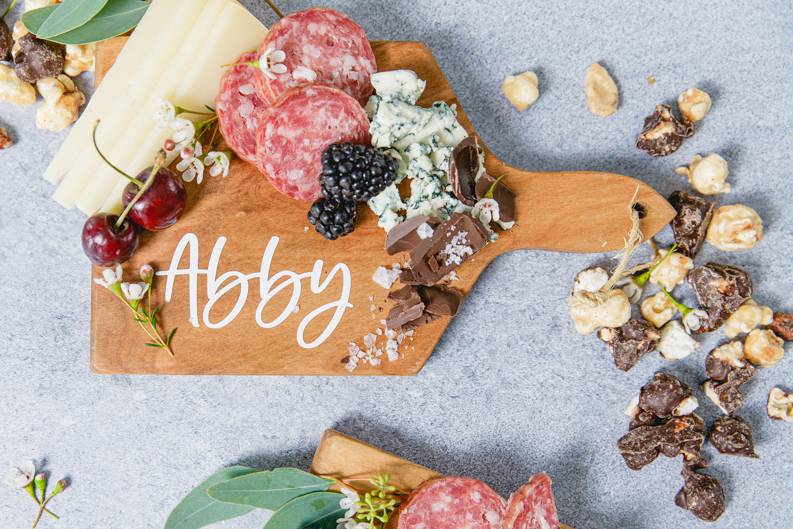 In addition to the sweet and crunchy Moose Munch, fresh fruits and charcuterie are perfect movie night snack board complements. Try a mix of sharp and creamy cheeses, like Point Reyes Farmstead Toma and St. Pete's Blue. Throw in some chocolate-covered fruit like cherries and blueberries for extra fun. Dried meats like salami, prosciutto, and chorizo will keep the adults satisfied throughout the movie. You can add to the crunch by mixing in nuts and snack mixes. You may find yourself more interested in the snack board than the movie!
The last step is to pick a movie. You can easily download a digital movie from Universal Pictures to watch right on your home screen. Choose from family favorites such as Shrek: Forever After and Pride & Prejudice, or stream some action with the "Fast & Furious" franchise.  If rom-com is more your style, cozy up with Forgetting Sarah Marshall.
Don't forget to make your movie night complete with plenty of cozy blankets and pillows. A handy roll of paper towels for sticky fingers doesn't hurt to keep nearby. Or a box of tissues. (Some dramas may make you shed a tear.) Add in your favorite beverages or whip up some orange mocktails that all ages can enjoy, and you've got yourself one heck of a popcorn movie night at home!
---