Harry & David Oregold Peaches are a summer favorite, and there's a million ways to serve them up this season. One way to add peaches to your summer meal plan is by grilling them up to perfection. Often overlooked, grilled peaches can be a fresh addition to a meal as an appetizer, salad, or dessert. So, go grab your peaches, fire up the grill, and prepare yourself for some perfectly peachy recipes!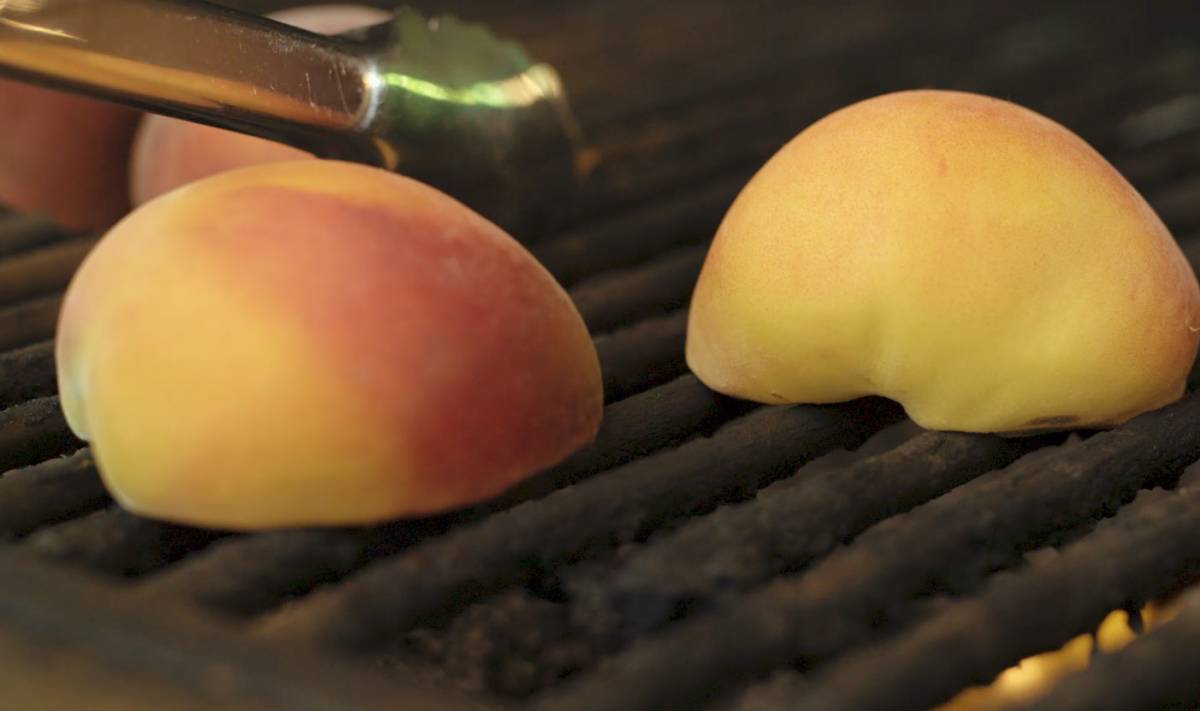 How to grill peaches
Grilling peaches couldn't be any easier! Just take a barely-ripe peach and slice in half to remove the pit. Place each half cut-side down on a grill and let cook for 4 to 5 minutes until the peaches start to soften and juices begin to caramelize. Remove them from the grill and tuck in!
3 ways to use grilled peaches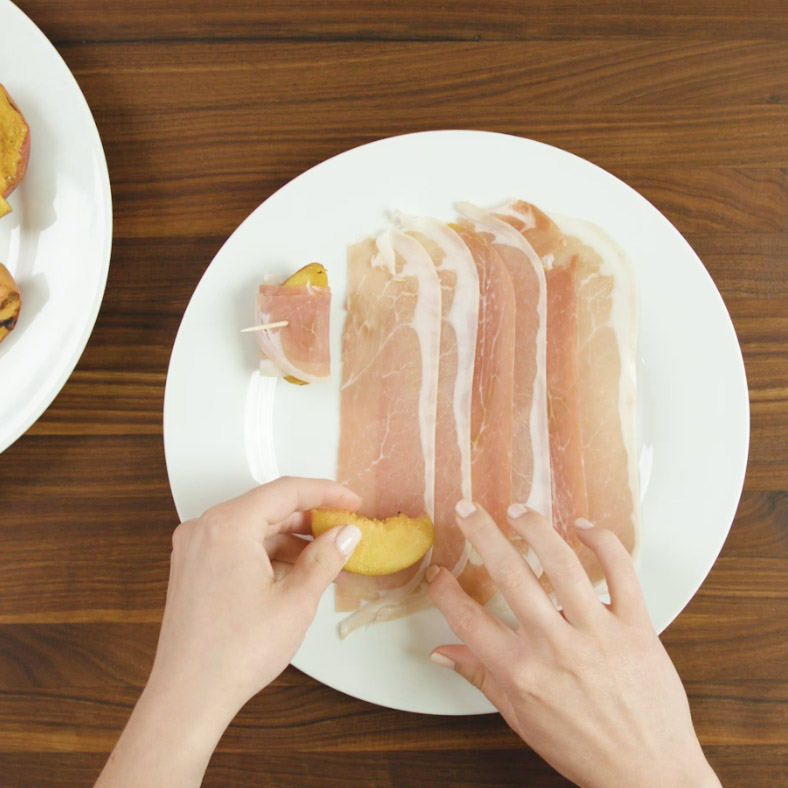 Grilled Peach Slices with Prosciutto
Grilled peaches can make the perfect one-bite appetizer for any summer get together! Once you've grilled a few peaches, cut them into slices and wrap in strips of sliced prosciutto. Now, who says peaches can't be savory?
Peach Caprese Salad
A fresh summer favorite, this Caprese salad is sweetened up by adding grilled peaches to a flavorful mix of mozzarella, rolled prosciutto slices, tomatoes, and basil leaves. This salad is the perfect side for a summer barbecue and gives any meal a fresh touch!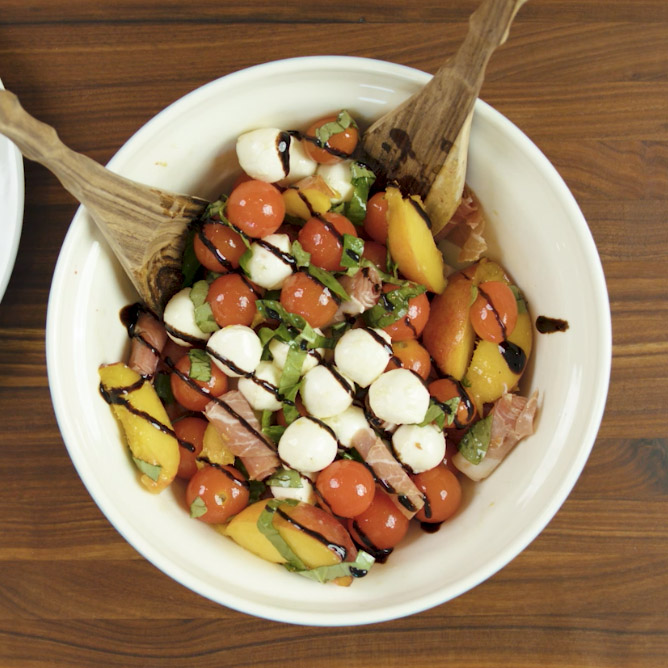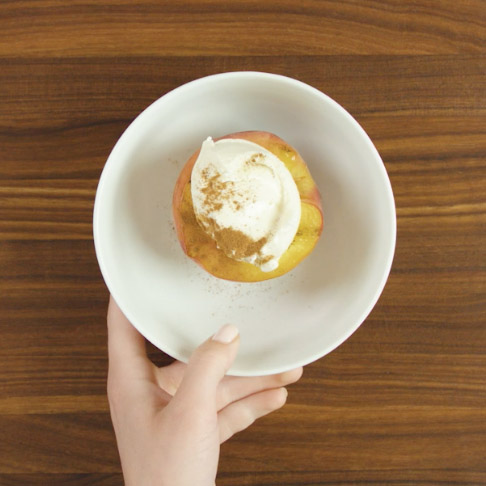 Grilled Peaches with Ice Cream
Looking for a sweet and simple summer dessert? For this easy recipe all you need are some grilled peaches, vanilla ice cream, and cinnamon. Simply prepare a grilled peach half for each of your guests and top with vanilla or caramel ice cream. We added a sprinkle of cinnamon to ours, but you can try honey, maple syrup or nuts for a next-level ice cream sundae!