Summer is here, and it's time to begin planning your summer parties. Whether you want to enjoy the warm weather out on the patio with family, during an at-home date night, or with a few friends for 4th of July, a beautiful tablescape filled with everyone's favorite foods is a must. It may sound intimidating, but a tablescape like this is actually very simple to create!
Setting up the perfect 4th of July party tablescape
I'm celebrating this summer with a cherry on top! There's something so charming about big, bright red cherries, so much so that I couldn't help but build my summer tablescape around them. They're hand-picked and taste amazing, and are the perfect way to set the tone for a day of delicious memory-making at home with family.
When styling a table, I always look for a way to play with contrasting colors and textures. For this 4th of July party theme, I started with the traditional summer classics of red and gingham. Incorporating blue tones and floral patterns on top of that creates that eye-catching contrast.
Equally as important when designing a celebration is creating a cohesive food story. You want something that works with the theme, as well as looks good visually on the table. Because my jumping off point for this 4th of July party was cherries, I let fruit and sweetness guide the rest of the menu.
What's a more classic summer dessert than a tart cherry galette? This galette was buttery, flaky, sticky perfection! If any galette could taste like summer, this one would be it.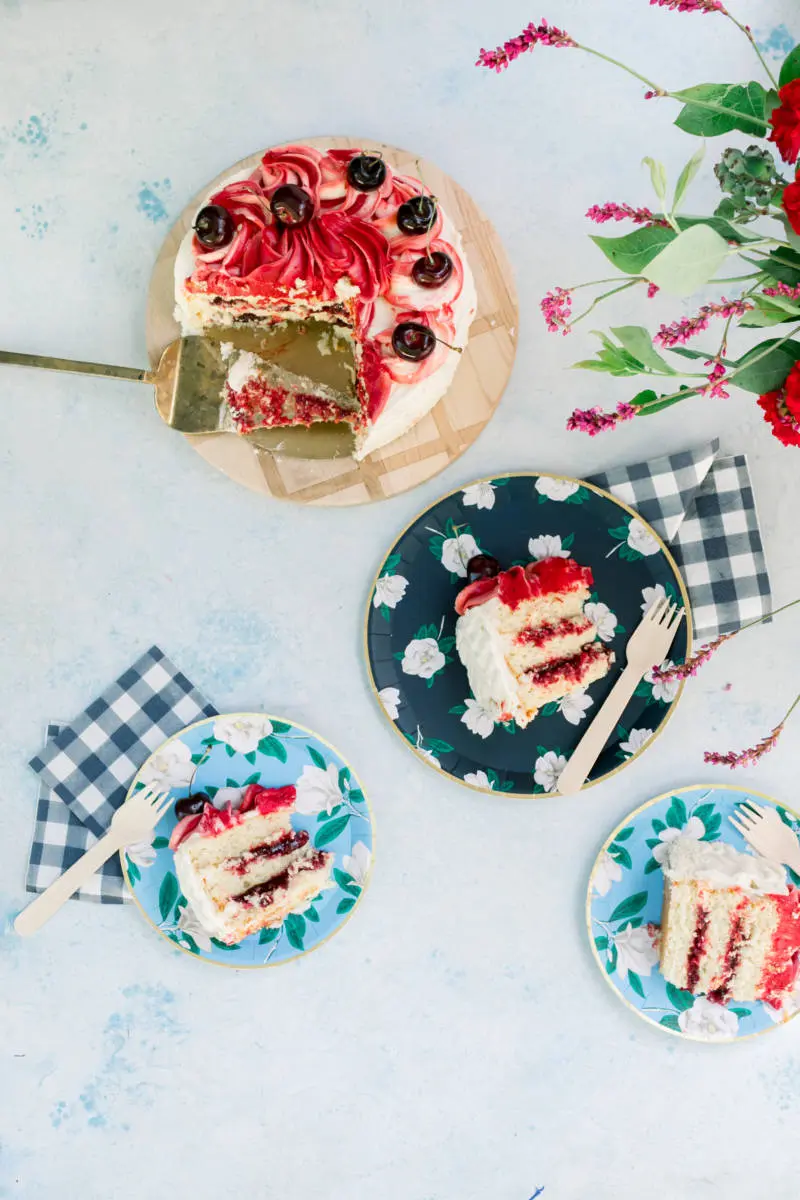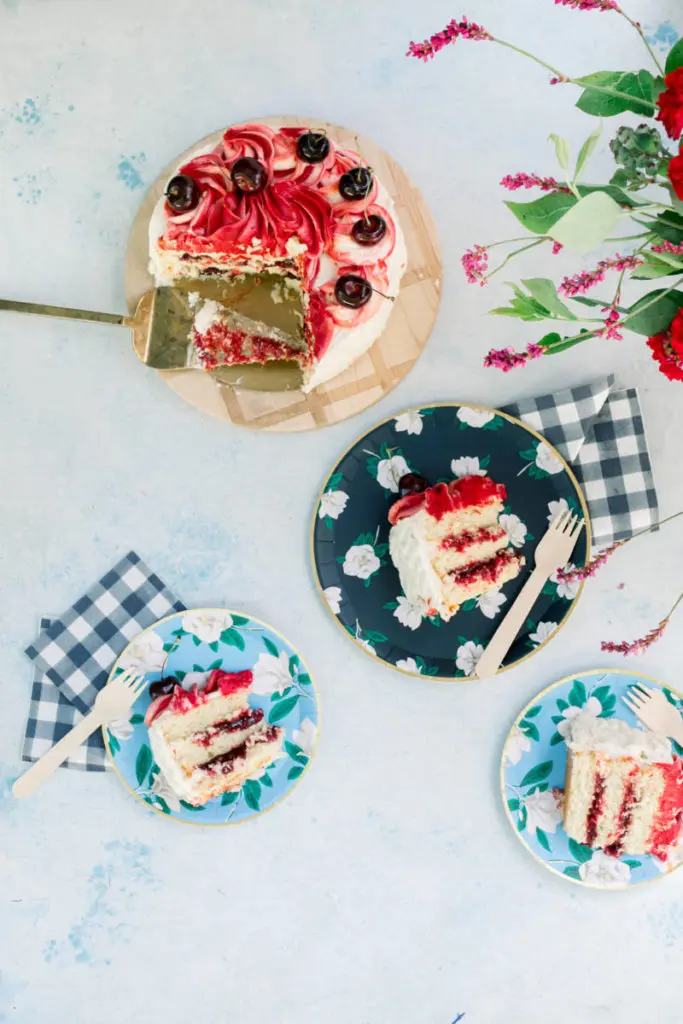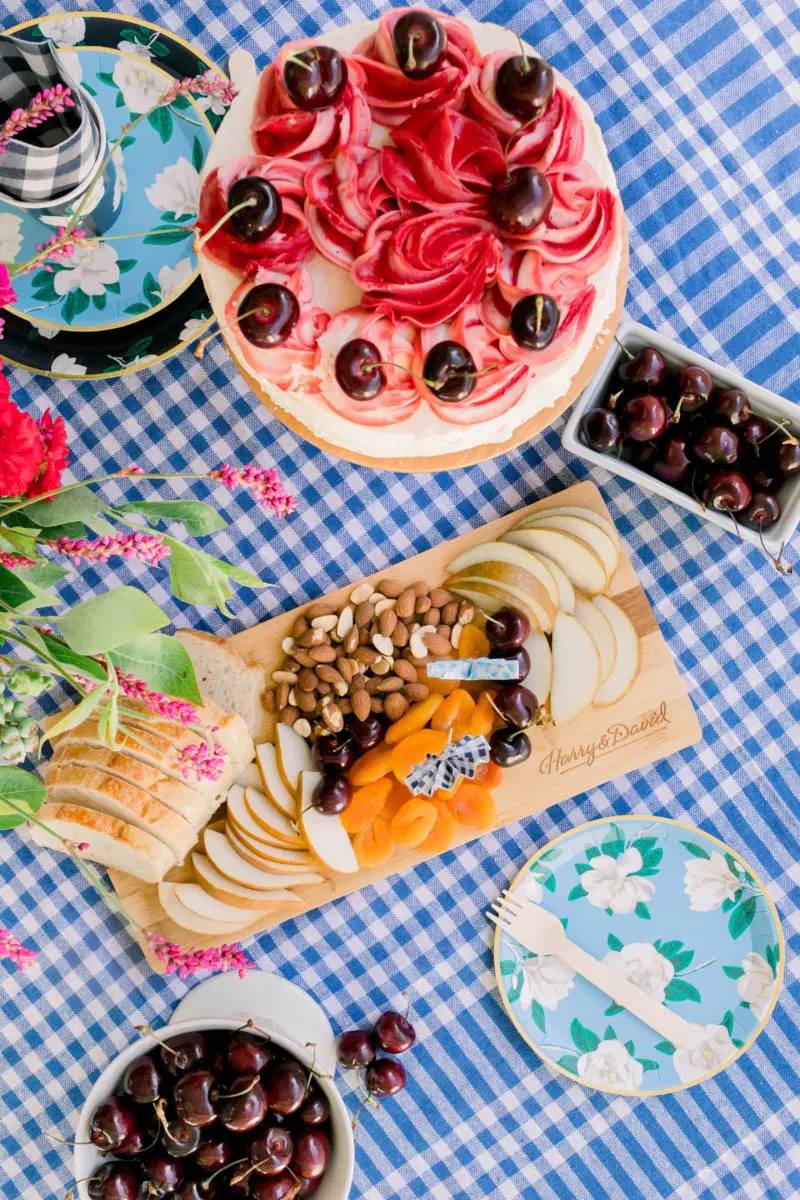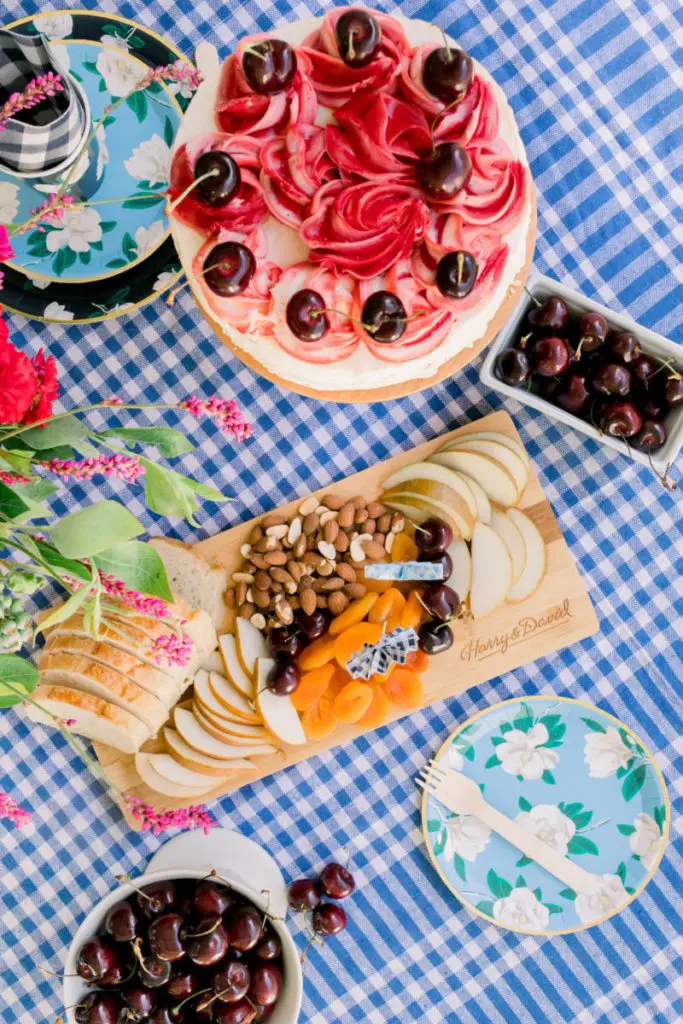 The rose cake complements the cherry galette perfectly. It has three layers of vanilla cake, sweet raspberry filling, and buttercream icing––what more could you need? I popped some cherries on top for extra fruity flare.
The final dessert I chose was a gluten free marionberry pie. At my house, it's important that everyone gets dessert. My son isn't able to have gluten, but like any child, he still very much enjoys sweets! This gluten free pie was the perfect way to make sure no one was left out.
Finally, no summer party would be complete without a snack board and some wine! I set out a little grazing board full of fresh pears, nuts, and dried fruit. For the wine, I used Harry & David's Chardonnay and Pinot Gris, which both pair great with the summer snacks and warm weather. You could also use the wine to mix up this festive red, white, and blue sangria!
---