Kellie, from The Suburban Soapbaox, is sharing her tips on how to make jam with our juicy Oregold Peaches. Get ready for a sweet spread with a spicy kick! It's a great addition to any spread, either morning, noon or night!
One of my favorite things to do in summer with my favorite fruit is make a quick and easy jam. Jam making reminds me of summers with my mom canning various things like grape jelly, tangy tomato sauce and pepper jam. Many of my friends don't believe how amazing the fiery bite of a sweet pepper jam can be, but once they try it they constantly come back for me… and beg for the recipe. This Peach Jalapeño Jam is no exception!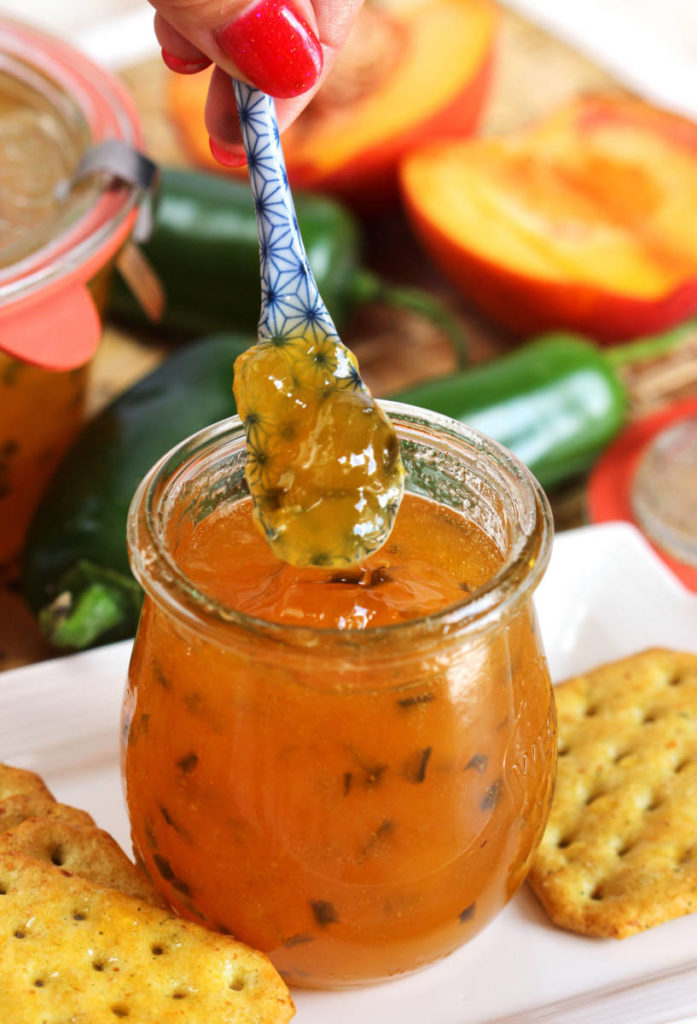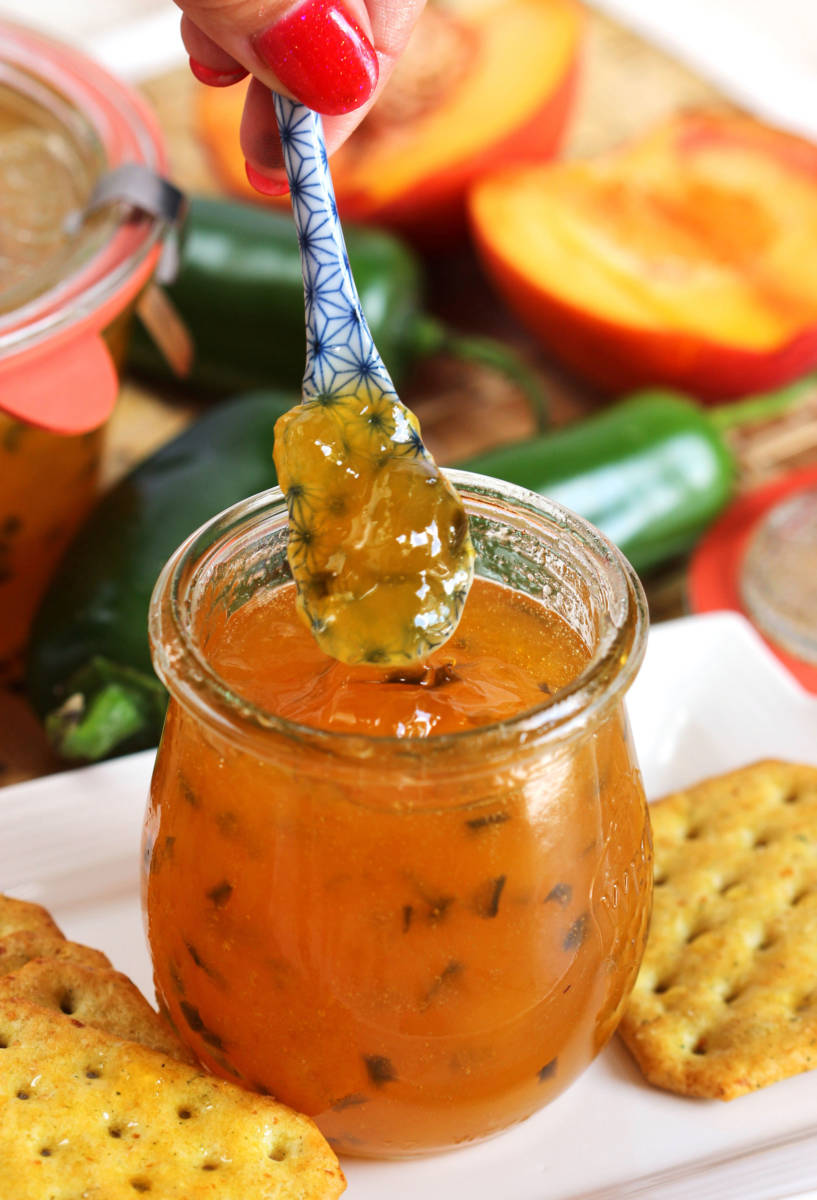 Made with Harry & David Oregold Peaches, Peach Jalapeño Jam is a simple concoction of fresh peaches, minced jalapeño and sugar that's boiled down into a syrupy sweet spoonful of blissfulness. It's amazing how a few ingredients can turn into something so splendid that I, often, try to find ways to serve it all day long.

A thick slather on a piece of lightly toasted bread at breakfast is my favorite way. It's also fantastic added to your favorite grilled cheese sandwich or keep things simple and top a cracker with a smear of cream cheese and a dollop of Peach Jalapeño Jam to really wow your summer party guests. Simplicity never tasted so good!
Peach Jalapeño Jam
Instructions:
Combine the peaches and jalapeño in a large saucepan.

Stir in the sugar and water.

Bring the mixture to a boil over medium-high heat, then turn to a simmer.

Allow the peaches to simmer for 40-45 minutes, stirring constantly, until the mixture begins to break down. Use a potato masher to break up the larger pieces, if necessary

When the peaches begin to thicken and take on the consistency of a loose jam, remove from the heat.

Allow the jam to cool for 15-20 minutes before transferring to 2 pint jars and sealing with a lid.

Store in the refrigerator for up to 2 weeks.